Our Napa Valley Wine Travel Guide shares a brief history of the region, terroir, where to sip, where to stay and things to do beyond the vines
The Napa Valley is hands down the most famous of the American wine regions. With nearly 500 wineries within 30 miles, the Valley offers something for every wine lovers palate. However, there is a lot more to any Napa Valley vacation than wine.
WHERE IS NAPA VALLEY?
The Napa Valley is conveniently located just an hour from the San Francisco Bay Area and consists of six distinctive towns and the outdoor recreation area of Lake Berryessa. Each of the towns in Napa Valley offer visitors a unique taste of the region. From north to south they are, Calistoga, St. Helena, Rutherford, Oakville, Yountville, Napa.
Best Times to Visit
Napa Valley is blessed with an (almost) always sunny, moderate climate year-round, which means there truly isn't a bad time of year to visit. The bulk of harvest takes place in September and October, traditionally the busiest season, but high temperatures and wildfires in recent years have made these month's slightly less desirable. You might instead consider February and March, which is off-season, so there are smaller crowds, less traffic and lower prices.
GETTING TO NAPA VALLEY
The Napa Valley is located in northern California with the closest major airports being, Oakland International Airport (50 miles south); San Francisco International Airport (55 miles south of Napa Valley) and Sacramento International Airport (60 miles west of Napa Valley). Plan to rent a car, hire a private driver or grab an Uber into wine country. Prices will vary for each depending on the time of day and the season you're visiting. For those of you coming in from San Francisco International Airport, you may want to consider taking the San Francisco Ferry across the Bay to the Napa Valley Wine Train Station. Check for details.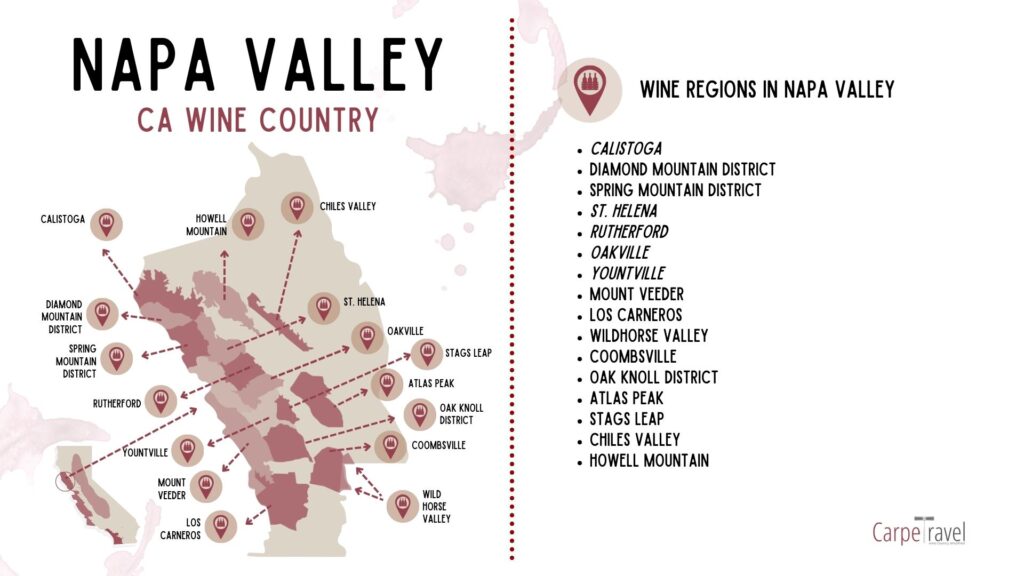 TOP GRAPE VARIETIES IN NAPA VALLEY
The Napa Valley is known for its Cabernet Sauvignon and Cabernet-led Bordeaux-style blends. The saying goes, Cab is king in the Napa Valley. But, it's not the only red wine produced in the Valley. Merlot and Pinot Noir are two other popular red grape varieties. As for white grape varieties, Chardonnay and Sauvignon Blanc are the most widely planted.
The diversity of the region plays a huge part in which grapes can be grown where and allows for other varieties to be successfully grown and produced. Other leading red grape varieties include, Zinfandel, Cabernet Franc, Petite Sirah and Malbec. White grapes – Semillion, Pinot Gris/Grigio, Muscat.
White Wine GrapeS
Red Wine GrapeS
The first vineyards in the Napa Valley were planted in 1838 by George Calvert Yount, who was the first permanent settler in Napa Valley. The Mexican government granted him 11,000 acres in an area that stretches from what we now call Yountville, through Oakville and north through Rutherford. He planted the first vines and named his new community Sebastopol. There were four other towns with the same name in California, so when Yount died in 1867, the town chose to renamed itself to Yountville, in his honor.
The Gold Rush began bringing immigrants who knew about wine making into the Valley in the 1850's but it wasn't until 1858 that the Valley's first commercial winery was established by John Patchett on the outskirts of the town of Napa in 1858. His winemaker, Charles Krug, left in 1861 to establish his own winery in the town of St. Helena. The winery that is still in operation today.
Charles Krug is the family winery that was purchased by the Mondavi family. Both Robert Mondavi and his brother Peter operated it until Robert left in 1966 to establish the Robert Mondavi Winery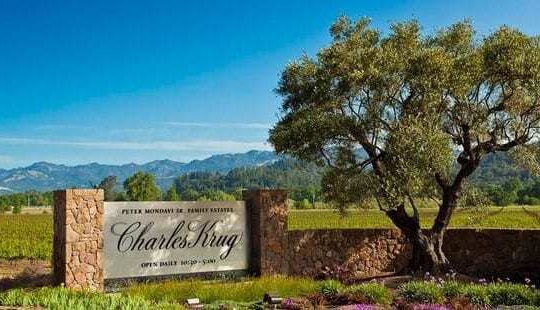 St. Helena was growing in popularity as a wine destination. In 1876, the little town in Napa Valley brought German immigrants Jacob and Frederick Beringer who founded Beringer Brothers Winery (now Beringer Vineyards). By 1889 Napa Valley boasted more than 140 wineries, the area was thriving! This is until the pesky little aphid arrived. The "small yellow root-feeding aphid" known as Phylloxera wreaked havoc in vineyards for the next few years. The Valley's plantings declined from 15,800 acres in 1888 to just 2,000 acres by 1900. Just when winemakers in the Valley thought they could recover from Phylloxera, National Prohibition hit. From 1919 to 1933 wine sales were illegal, forcing most wineries to close. Only a few were able to survive by exploiting the loopholes—either by making wine for religious or medical use or by supplying unfermented grape juice to home winemakers. By the time Prohibition ended, there were just a few dozen wineries in the Napa Valley.
Beringer Brothers Winery (now Beringer Vineyards) is the oldest continuously operating Napa winery, and one of the few that were able to stay open during Prohibition by producing sacramental wine.
The wine industry in Napa Valley reopened for business in 1933, but the region wasn't on the world wine map until 1976 when a few wines were submitted to what has been named the "Judgment of Paris" and WON!
What was The Judgement of Paris?
The "Judgment of Paris" was a blind tasting among French judges who unknowingly selected California wines as the top Chardonnay and top red blend. This shook up the world of wine since it was the first time American wines had beat French wines. This alone, peaked interest in the region, resulting in wine production doubling in California over the next decade. While the Judgment of Paris spurred tremendous growth and notoriety in the Napa Valley, it also resulted in kick-starting wine growth throughout the country with Napa Valley still leading the way.
American Wines that won the Judgment of Paris: 1973 Cabernet Sauvignon from Stag's Leap Wine Cellars |1973 Chardonnay from Chateau Montelena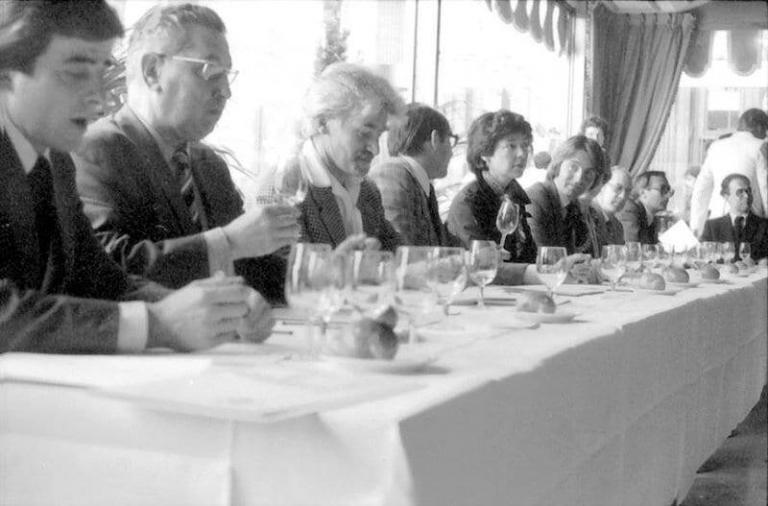 Napa Valley is one of the most renowned wine regions in the world, but it is also one of the smallest. The valley floor is roughly 30 miles long and five miles wide.
While Napa Valley may be small it's rich in minerals. The Napa Valley contains half of the soil orders that exist within the world. To be more precise, Napa Valley contains 33 soil series with more than 100 soil variations.
Napa Valley contains 16 sub-AVAs that delineate different terroirs within the region. The nine primary AVAs within the Napa Valley follow the course of the Napa River down the valley. They include, Calistoga, St. Helena, Rutherford, Oakville, Yountville, Stags Leap, Oak Knoll, Coombsville and Los Carneros.
With nearly 500 wineries in the Napa Valley, you're sure to find one a great sipping spot. Here are three of our favorites to uncork and more of top picks to sip in.
Chataeu
Montelena
Robert Mondavi
Winery
Regusci
Winery
WHERE TO STAY IN NAPA VALLEY
WHERE TO EAT IN NAPA VALLEY
With at least six Michelin Star restaurants and countless more that are just as mouthwatering, you really can't go wrong. Here are a few of our favorites for you to sip in on your Napa Valley vacation.
There are countless private drivers and wine tour guides in Napa Valley you can hire. Here are a few we've worked with in the past for our travels.
Private Limousine Service
CAN'T MISS NAPA VALLEY WINE FESTIVALS & EVENTS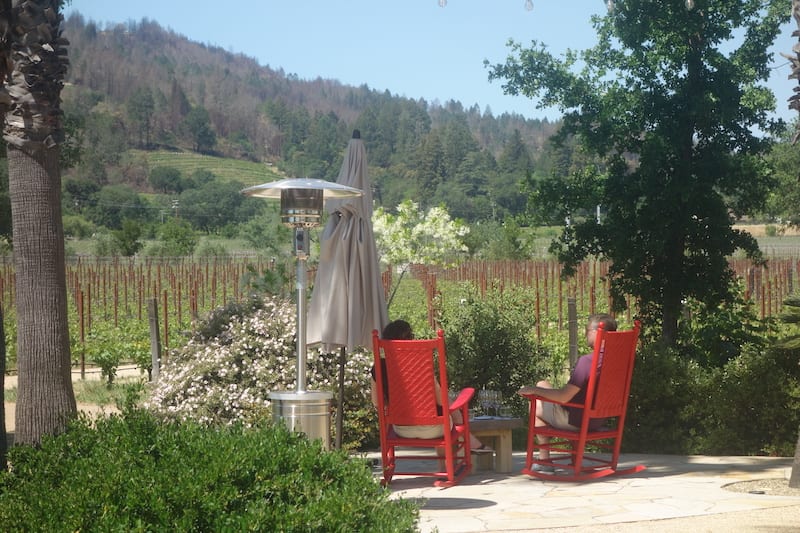 BottleRock Napa Valley
Capitola Art & Wine Festival
Lodi Grape Festival
LAWineFest
San Diego Bay Wine + Food Festival
If you're looking for things to do besides sipping in the Napa Valley wineries, we have A LOT OF IDEAS for things to do in Napa Valley that go well beyond the vines.
From the Napa River to Lake Berryessa, Napa County is home to several large bodies of water, and all the associated fun, water-related sports. Rent a kayak or paddle board and spend the day afloat.
For an altitude adjustment, hike – or bike – in one of Napa Valley's many protected outdoor areas such as Alston Park, Newell Open Space Preserve, Skyline Wilderness Park or The Napa River Bay Trail.
For a wine-country memory you will never forget, reserve a hot-air balloon ride in the wee morning hours with Napa Valley Aloft or Balloons Above the Valley. The views of the valley at sunrise are breathtaking.
THINGS TO DO IN NAPA VALLEY…WITH KIDS
THINGS TO DO IN NAPA VALLEY BESIDES WINE TASTING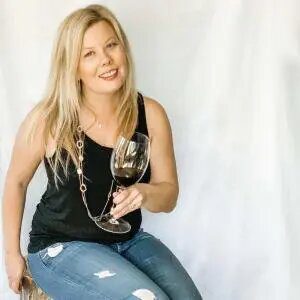 Elaine Schoch (pronounced the German way – Shock) is the editor and founder of Carpe Travel as well as an award-winning travel writer, wine judge, certified by the Wine & Spirit Education Trust (WSET) Level 2 and certified American Wine Expert. She is married to The Husband and has two kids, Princess One and Two – who's interest and knowledge in wine is quite extensive. Not to mention the stamps in their passports.
Sip in More of Napa Valley…