CARPE TRAVEL WINE 101:
GET TO KNOW THE GRAPES
Pinot Noir​ (pee-no nwar) is one of the world's most planted grapes and best loved wines. Known for producing wines with finesse and aging potential, it is one of the world's most expensive wines driven by its popularity and difficulty to grow.
In cooler climates such as France, Germany, Italy, and Oregon, Pinot Noir​ wines show cranberry, red cherry and mushroom flavors. In warmer climates, the wine shows notes of raspberry and clove. You see this in regions like South Australia, Chile, Argentina and California. Heat (or lack thereof) changes the flavor profile.
Dominant flavors on the nose and palate include cherry, raspberry, strawberry, earth, violet, lilac, sandalwood, mushroom, cola, clove, tobacco, pomegranate and rose.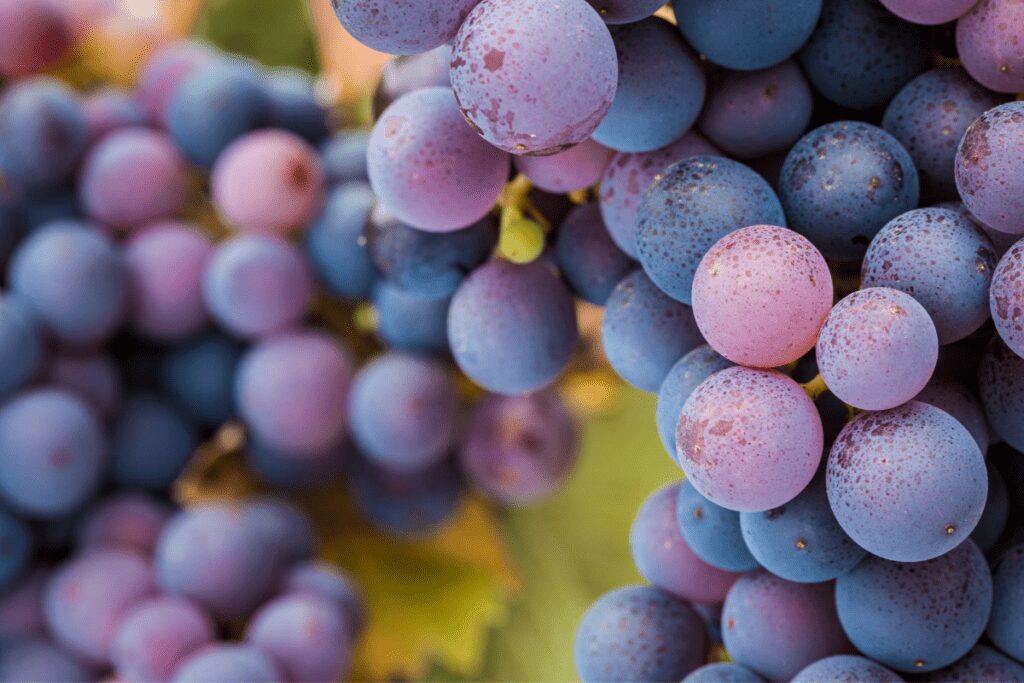 Pinot Noir traditionally produces a medium to high acidity red wine with low tannins. To increase the tannins many winemakers choose to ferment with whole grape clusters – keeping the stems and the skins on during the fermentation process. Initially this make the wine a little bitter, increasing the tannins in the wine, and making it more age-worthy (20 years), also adding depth and finesse.
Fun Fact
If you like Pinot Noir, sip all the Pinots! Studies show that Pinot Gris / Grigio and Pinot Blanc share the same DNA as Pinot Noir – they just have different color mutations.
WHERE TO FIND THE Pinot Noir Grape
The Pinot Noir​ grape is native to Burgundy, France. The temperamental vines are considered difficult to grow as they are persnickety about the climate in which they thrive, demanding a long, cool growing season. Often Pinot Noir​ grapes are planted near large bodies or water and/or an area that gets a lot of morning fog, such as Napa Valley.
Top Pinot Noir wine producing countries includes France, United States, Germany, Moldova, Italy, New Zealand, Australia, and Switzerland.
FRANCE
Pinot Noir reigns supreme in Burgundy for legendary red Burgundy wines. Not far away in the region of Champagne, it is one of the primary grapes used to produce Champagne, in the famed French wine region. (Chardonnay, Pinot Noir or Pinot Meunier are the grapes used for Champagne.) Flavors: Cherry, Hibiscus, Rose Petal, Mushroom, Potting Soil.
NEW ZEALAND
New Zealand produces world-class Pinot Noir wine offering great value for the money as compared to old world regions like France. The country has at least six cool-climate region with Marlborough and Central Otago taking the lead (for now). Flavors: Cherry, Raspberry.
OREGON
While the majority of Pinot Noir wines in the United States come from Cali, Pinot thrives in the cool climate of Oregon's Willamette Valley, which has a similar latitude and climate as Burgundy. Still a young wine region, Pinot Noir wines coming out of Oregon consistently receive critical acclaim from connoisseurs and critics, resulting in the states reputation as being one of the world's premier Pinot-producing regions. Flavors: Strawberry, Raspberry, Delicate Floral Notes, and Earthy flavors such as Mushroom and Truffle.
CALIFORNIA
The majority of American Pinot Noir wines come from California. The ocean moderates the temperatures in places like Sonoma, Southern Napa Valley, and the Central Coast (including Santa Barbara). Wines typically age in small oak barrels, with the amount of oak comparable to the fruit's intensity. Cool regions use less oak. Warmer regions produce intense fruit and need more oak to build up structure. Flavors: Cherry, Raspberry, Allspice, Tea, Vanilla.
PINOT NOIR DAY: AUGUST 18
There's a day to celebrate everything, including Pinot Noir wine.
When is the Right Mood for Pinot Noir?
Holiday and
Hostess Gift
Dinner Party
Wine Lunch
Golf Course
Wine

Boxing Wine
Watching the
Crown
Pork Feast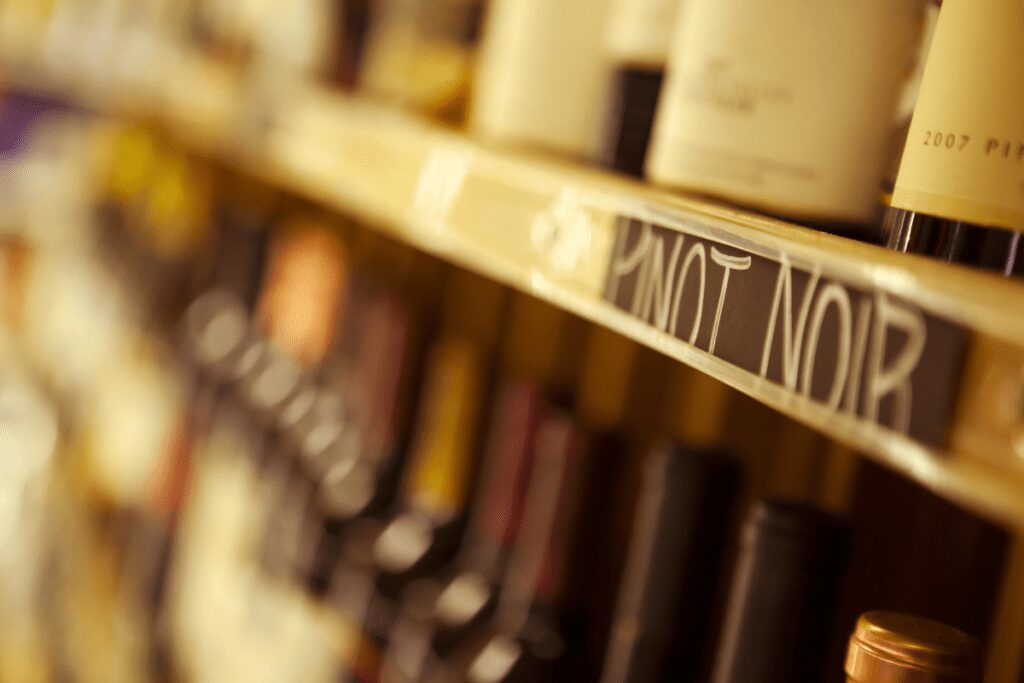 HOW TO ENJOY Pinot noir WINE
Pinot Noir food pairing
Pinot Noir is one of the best food wines. Pairs best with Pork, Bacon, Beef, Chicken, Duck Confit, Coq Au Vin, and Wild Mushrooms.
Practical Tips for Pinot Noir
Glassware: Pinot Noir should be consumed in a large red wine glass.
Shelf Life: In general, Pinot Noir wines age about 5+ years. with top expressions from places like Burgundy and the Willamette Valley lasting for decades.
Bottle Prices: Average cost ranges from about $15 – $45.
Pinot Noir WINE RECOMMENDATIONS
Looking for Pinot Noir recommendations?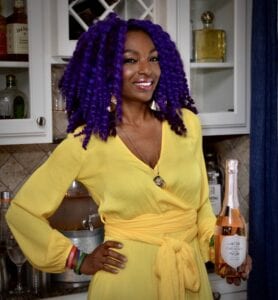 Carpe Travel collaborated with Maia Parish to compile the grape varietal overviews. Maia Parish is an award-winning events producer, sommelier, wine judge, and media consultant. She lives in Denver, Colorado and likes to eat copious amounts of food. You can find her here www.linktr.ee/thewinemistress.