If you're visiting Italy, you are bound to stumble upon a local winery no matter where you go. The country is home to some of the oldest wine producing regions in the world with nearly every part of the country producing its own styles of wine.
Followed closely by Spain and France, Italy is the world's largest wine producer by volume. The three country's regularly via for the top position…and as one of the top wine destinations for wine lovers to visit. Which is where Carpe Travel steps in.
We've pulled together the following Italian Wine Travel Guide to share a brief history of many of the must visit Italian wine regions, along with where to sip, where to stay and things to do beyond the vines.
This guide is designed to help you plan the perfect Italian wine vacation. And like wine, our guides get better with age as we will continue to build them out and add more tips and wine adventures. Make sure to subscribe to keep updated. Saluti!
The are 20 main wine regions in Italy. Yes, that's a lot and seeing as there are more than 350 official Italian wine varieties, there is a lot to know…and sip.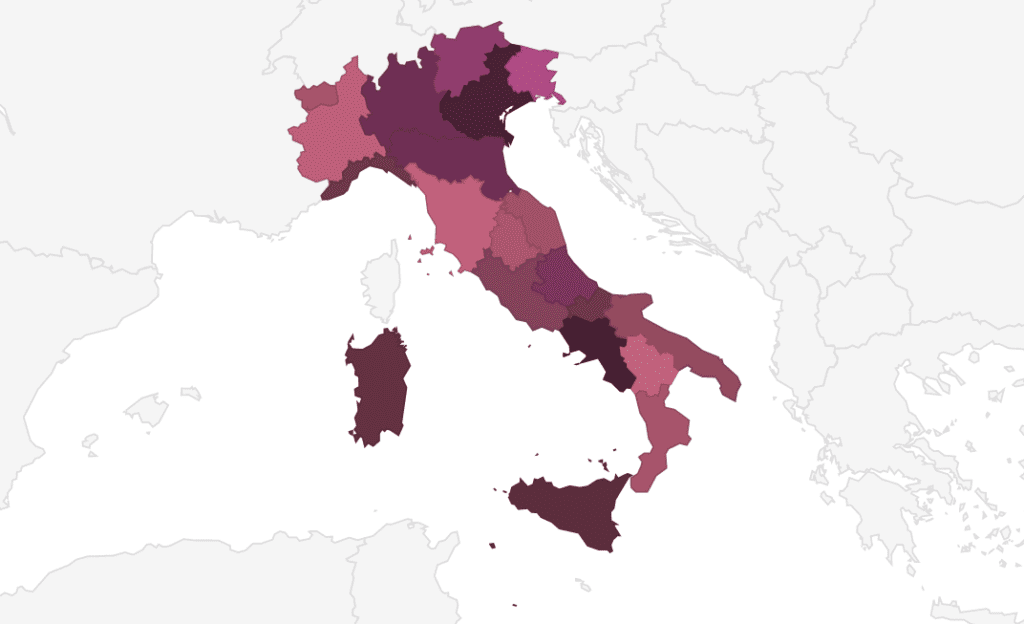 TOP ITALIAN GRAPE VARIETIES
Italy is home to more than 350 grape varieties. These are the most commonly grown grapes in the country.
WHITE WINE GRAPES
Glera
Trebbiano
Moscato Bianco
Cortese
RED WINE GRAPES
ITALIAN WINE TRAVEL GUIDES
We have curated the following wine travel guides to different regions within Italy to help you map out where to sip, stay and things to do on your next sip trip.