Touring vineyards is one of my favorite things to do when I travel. To learn about the local grapes, the terrior (a fancy word for the soil composition, climate and all that goes into the growing conditions) and the people/ families who have not only made the wine, but invested in creating a wine region, some lesser known regions and others world renowned. I had the luxury of doing just that on a trip to the recently named one of the 10 Best Wine Travel Destinations of 2015.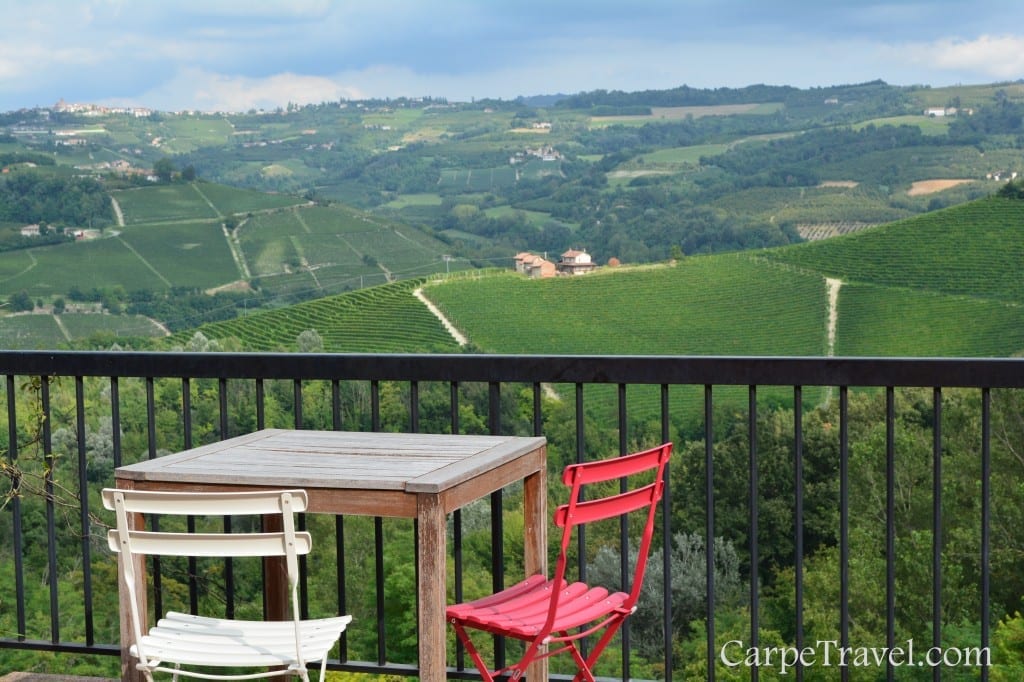 I had the pleasure to meet and sip wine with several local winemakers who's families – for generations – have worked to make the Piedmont wine region in Italy what it is today and will be tomorrow. One of these people is Sergio Germano, whose family has been farming and making wine in Piedmont for nearly two centuries.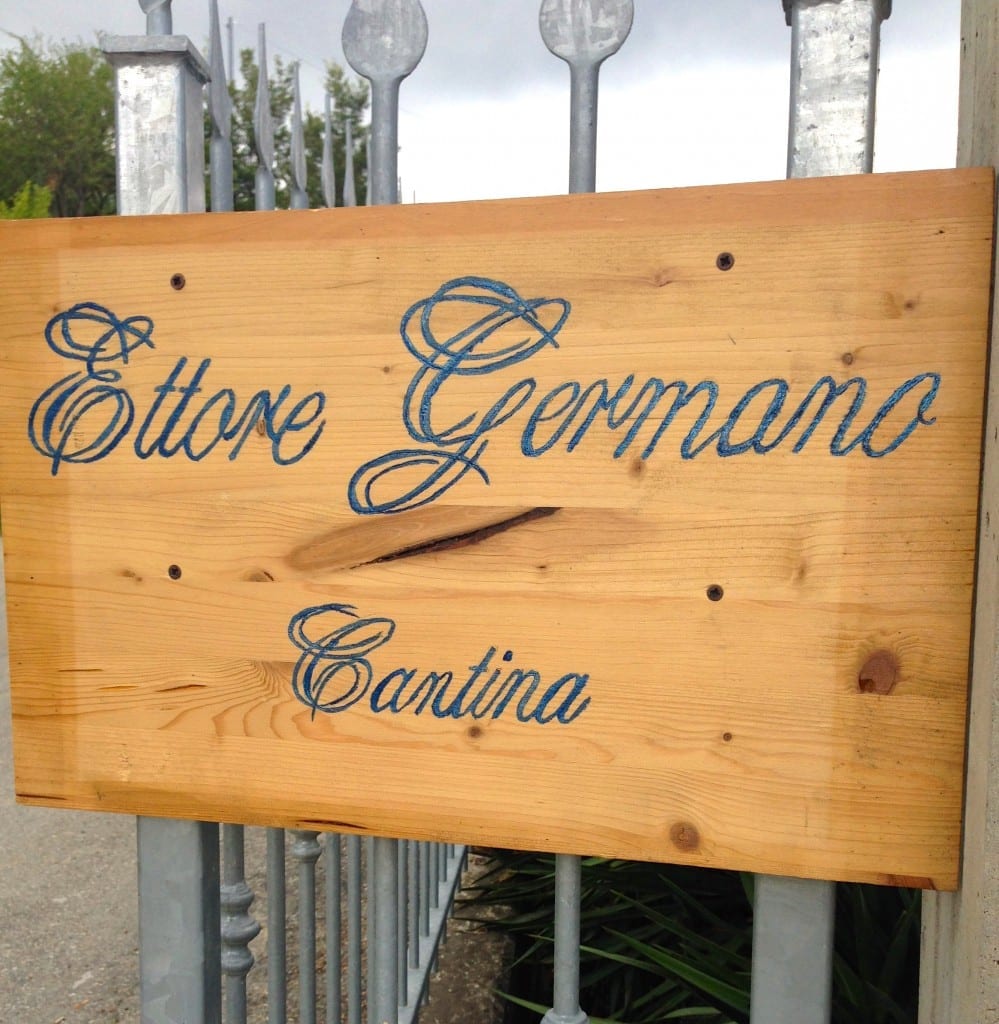 Sergio Germano of Ettore Germano
"As a kid I didn't like wine, but I loved working in the vineyards," Sergio told me. "I grew up among the vines, working alongside my father, who inspired my passion to cultivate the vines. It wasn't until I was 18 years old that I began to enjoy more than working the land. I started to savor the wines my family was producing."
Sergio was one of the more interesting winemakers I had the pleasure to speak with. One, his English was impeccable so we could truly discuss the wine but mainly his passion for what he does everyday was contagious. (My Italian speaking ability can order dinner and find certain things like the bathroom or train station so having a conversation was a highlight for me. Yes, a tour guide/translator can help make this happen too but it's not the same.) The wines at Ettore Germano were amazing but being able to chat with the winemaker really sheds light on why he does what he does, which is making amazing wines…
As Sergio told me, "The passion to produce wine is something you have inside, that makes you want to always have to overcome and to give new emotions. Linked to this is the passion for nature, even this passion that is cultivated in the personality and tradition. I learned to love and respect nature, appreciating forms and resources. My family for over four generations cultivated the vineyard and my grandfather Alberto, would say, 'With the passion you have inside, comes the desire to grow, to improve the things that come from the tradition, and it is in this spirit that we try to produce Barolo, Barbera d'Alba and Dolcetto d'Alba, wines history of our land, world famous and unique…' To me, making wine is not a job that you do just for interest, but by vocation."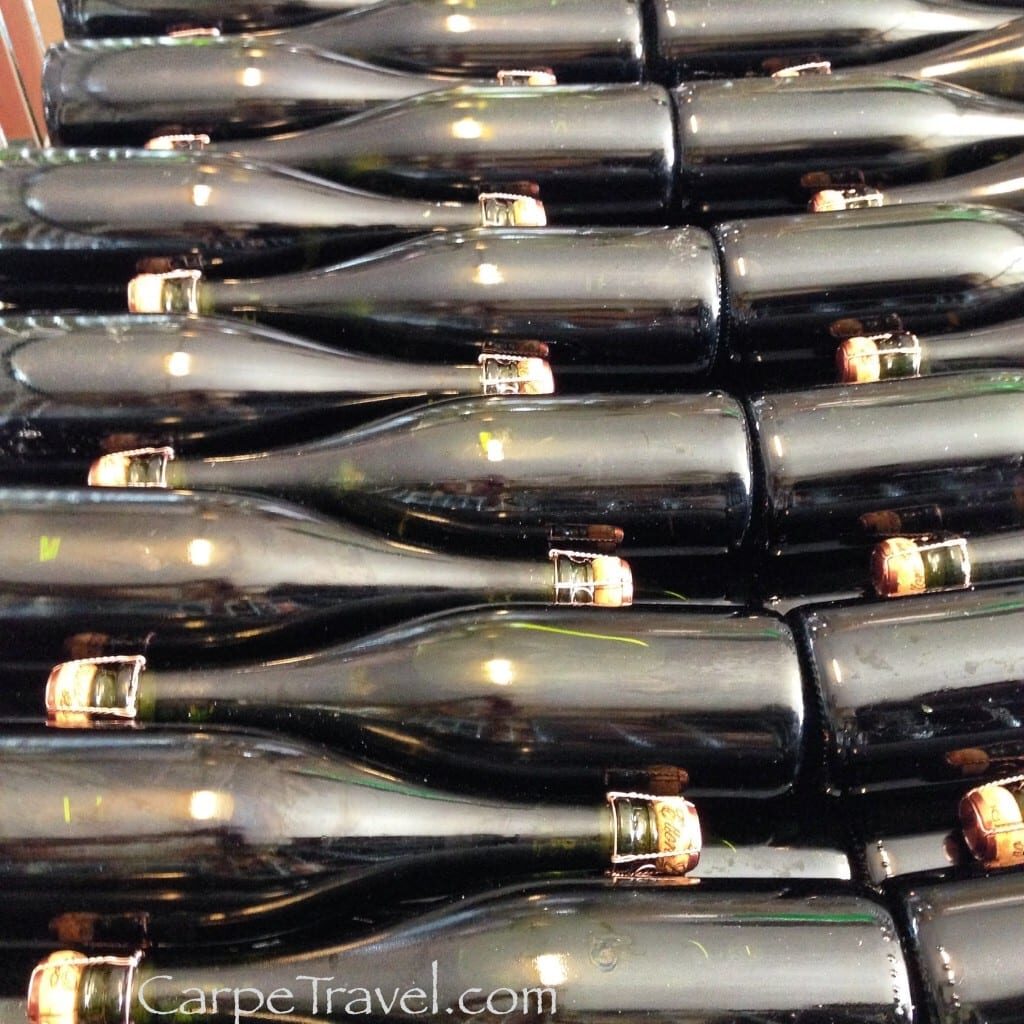 Sergio is a "modern traditionalist" when it comes to wine making. I think technically in the "wine world" he is considered a modern winemaker but after meeting and talking to him, understanding his philosophy and seeing his techniques I think "modern traditionalist" is a better term. As a traditionalist, he respects the land, the vines and honors the art of the wine making, but he hones a scientific understanding of wine making and leverages modern technology for producing his wines. (There is a whole debate about modern versus traditional wine making in Piedmont that I'll refrain from discussing, for now. It is rather fascinating though.)
Learning hands on about the art of wine making from his father and grandfather, Sergio took his education further with the completion of six-years at The School of Enology in Alba. He then honed his techniques at two other wineries, including Fontanafredda one of the largest wineries in the area. During his "education" Sergio's passion for Italian white wine was born. This passion has lead him to become one of Piedmont's unique and well-known Italian white wine makers.
If you're familiar with the Piedmont wine region, you know that it is not known for white wines but rather Barbaresco and Barolo, made from the Nebbilo grape. In truth Barolo and Barbaresco only account for 3% of Piedmont's wine production. There are many wines born from Piedmont, including Italian white wine, sparkling wine and a variety of red wines. Sergio's large production of different types of wines reflects the variety the Piedmont wine region has to offer; 14 types of wines (and more than 15,000 cases) are produced at Germano Ettore.
The winery is known for its Nebbilo, Barbera, Dolcetto…and its sparkling and Italian white wines. I highly recommend the Germano Ettore Langhe Nascetta D.O.C. 2009 and Germano Ettore Langhe Chardonnay 2012, both Italian white wines were delicious and prove white wine can and should be more prominent wines in Piedmont. As for the reds, Ettore Germano's Langhe Nebbiolo D.O.C, aka a Baby Barollo has become my favorite wine. (I enjoyed it in Piedmont at Germano Ettore, but discovered it at a local wine shop in Denver, so now I can enjoy it even more frequently.)
Sergio's vineyard in Barolo is mainly dedicated to his red wine production. But in 1993, when Sergio began running the family winery he wanted to further pursue his passion for producing Italian white wines. It was at this time he planted his first grapes for white. It was also at this time, people thought his investment in Italian white wines was a waste. After all, the Piedmont wine region is known for its reds…
The Piedmont wine region is located between the Alps and the Mediterranean Sea, creating a regular temperature tug-of-war between the cool mountain air and warm sea water that results in a morning fog blanketing the grapes growing on the hillsides. This makes for excellent growing conditions…for the areas red wine grapes that is. Chardonnay and Riesling grapes need more sun, which meant for Sergio to truly make his white wines happen, he had to find new land. So he looked up…the hill.
According to Sergio, "The terroris are very strong in Serralunga for red wines. We have a Dolcetto, Barbera and Nebbiolo my father Ettore selected and grafted himself." But when it came to further pursuing his passion for Italian white wines, Sergio had to seek land outside of his main vineyards. He found the perfect spot to plant Rielsing, Chardoney – 8 hectars in Alta Langa, outside the village of Cigliè, at the south end of the Dogliani appellation. The area is also home to his Pinot Noir and Nascetta grapes. His Cigliè vineyard is above 500 meter to 600, which means, less fog and more sun for the grapes. The terrior is also very stony to give a lot of minerality, fresh acidity and good longevity.
"I'm the unique winegrover in Cigliè, where the particular micro clima and soil and late maturation gives an interesting texture in minerality," Sergio told me.
Sergio's wine making philosophy reflects his uniqueness. Essentially, he makes what he likes. He told me, "I think the most simple approach to the wines is to express the terroir and the varietal character. I like the minerality, freshness and longevity in the white and sparkling wines, long finish and for me it is important to appreciate the wines with food. The same for the reds, I like a tannin, a lot to give a longevity, but sweet quality. For this reason I do, specially for Barolo, late harvest and long maceration on the skins, 30-40-50 days, to extract many composites from the grapes and help to do a good maturation."
When I asked Sergio, what he hoped people say about his wines, his answer was a simple and humble one. "I hope the people appreciate and recognize my style, the drinkability with food and hopefully they feel pleasure."
Visiting Germano Ettore in the Piedmont Wine Region
If you're planning to visit Piedmont, a stop into Germano Ettore will be well worth your time. Alba is the center for the area to focus on for touring around the Barolo area. There are several tour groups that can arrange wine tasting for you. I suggest you check out Gotta Drink Piedmont Food and Wine Tours, who I toured Germano Ettore with. (They provide small, intimate group tours.)
You can also arrange your own visit with Sergio by contacting him directly. He and his wife, Elena are amazing hosts and will provide a tour of the vineyard to provide a better understanding of the environment and the soil, followed by a visit to their cellar to see the barrels and casks, and obviously to taste some wines from their production. (Their English is excellent so you will truly be able to soak in and appreciate all they have to teach you about the Piedmont wine region, Italian white wine and the history (and wines) of Germano Ettore.)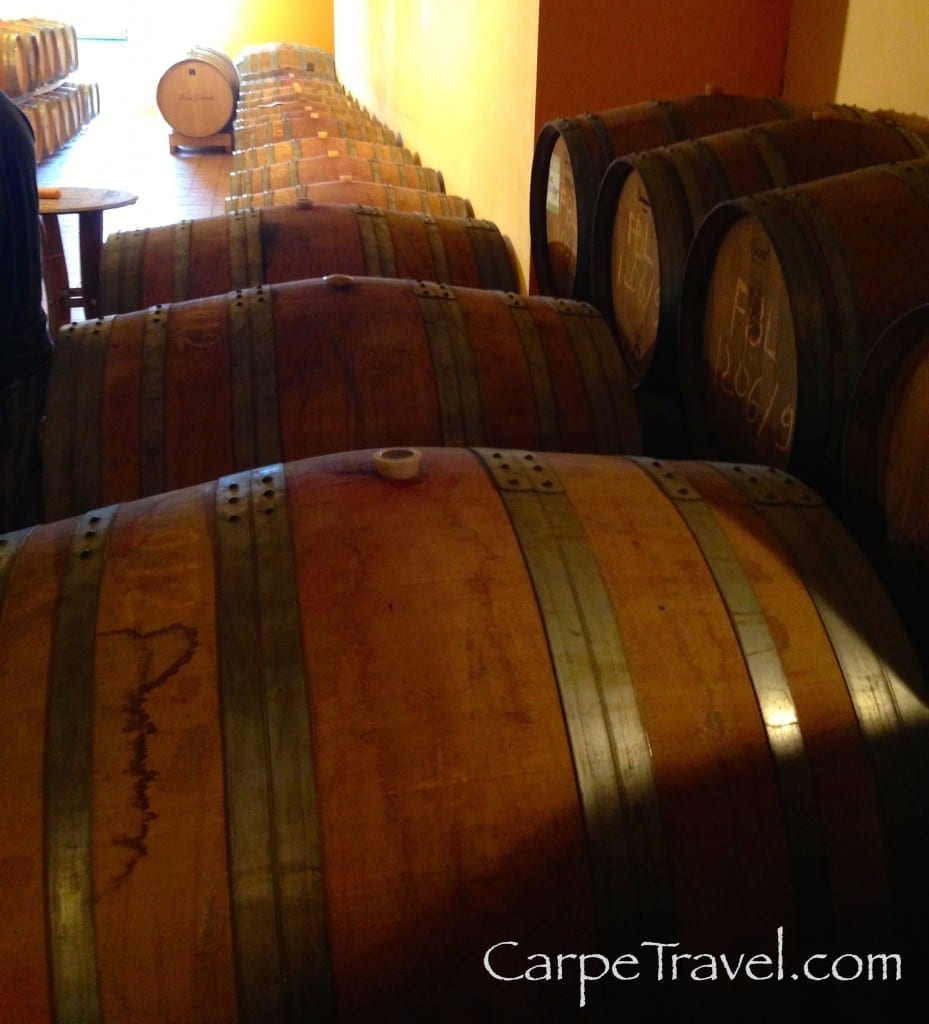 If you'd like to try some of Sergio's wines, I highly recommend all of them. My favorites though are the Nebbiolo, Prapo, Cerretta, Barolor Lazzarito Riserva and his Italian white wines – Chardonnay, Binel Langhe Bianco, Riesling, and of course the Nascetta. Many of Ettore Germano wines are sold in the United States through a variety of distributors, depending on your state.
Have you visited the Piedmont wine region? Have you visited – or tasted – wines from Ettore Germano?