DISCOVER CRETE
Wine tasting in Crete? Which wineries should you visit? Where should you stay? And, what should you know about the Greek island before your visit? All this and more in our Crete Wine Travel Guide.
WHERE IS CRETE?
Crete, Greece's largest island, sits between the Aegean and Mediterranean Seas. Two smaller seas, the Sea of Crete and the Libyan Sea, cap the island's northern and southern coasts, respectively. From the island's interior rise several mountain ranges, the largest massif being the White Mountains or Lefka Ori in western Crete's Chania Province.
WHEN TO VISIT CRETE
With its Mediterranean climate, Crete is ideal year-around. For warmer, beach weather aim for May – October. This is considered high-season. For lower prices and fewer crowds try the shoulder season, April or November.
Crete is big, the size of two Delaware states. For wine travelers, that means staying longer or breaking up a trip into smaller chunks.
Despite its size and distance from the mainland, Crete's food, culture, and wine get lumped in with the rest of Greece. That's a mistake. For starters, Crete accounts for up to 12% of Greek wine production and is one of the largest suppliers of produce for the entire country. It's position in the Mediterranean lends it an ideal climate for farming, especially for organic growers. The island has distinct olive oils, cheeses, and pasture-raised lamb that further set it apart.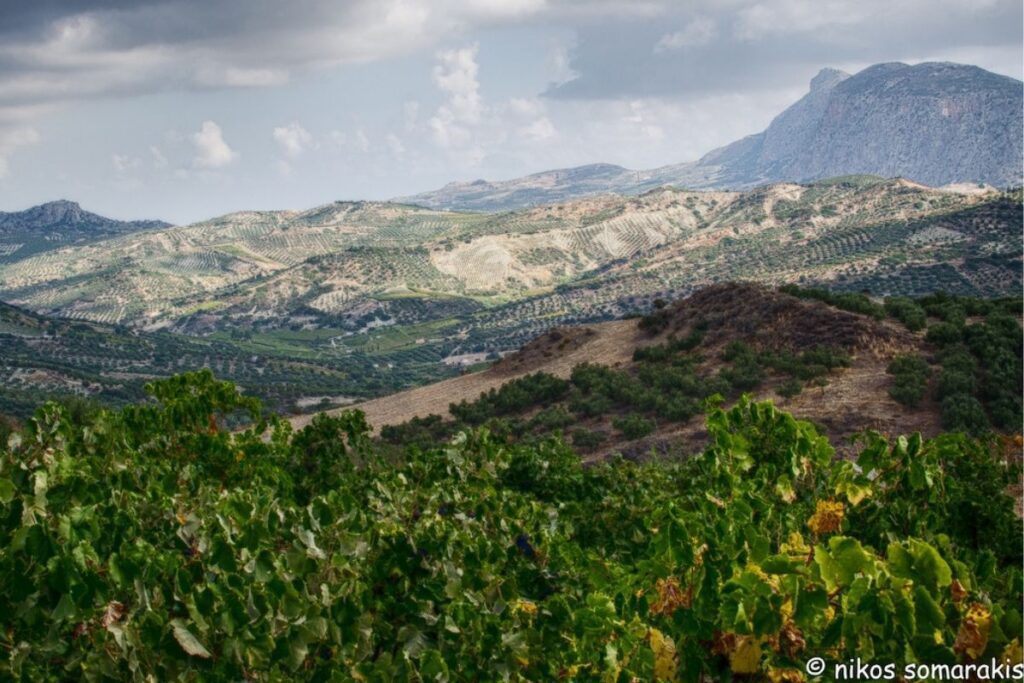 HISTORY
Crete boats one of the oldest winemaking traditions in the world. Dating back to the Bronze Age (2500 BCE-800 BCE), the Minoan civilization built its fortune exporting olive oil, wheat, and wine. They used their wealth to build luxurious palaces, support the arts from painting to jewelry design, and celebrate the natural world. Some scholars believe Minoan Crete to be human history's closest candidate to a matriarchal society.
The island's wines found favor beyond Greece, spreading through ancient Roman Empire. Their popularity persisted through the 17th century via Crete's Venetians rulers who had a penchant for Cretan Malvasia wine.
Like many countries in Europe, a parasitic louse called Phylloxera destroyed Crete's vineyards, though much later than on the continent. This setback happened in the late 20th century, which meant one of the oldest wine regions in the world practically started anew by the 1980s. The odd juxtaposition of a nascent industry evolving alongside ancient settlement sites has begun to resolve. The latest generation of winemakers blends international perspective with traditional techniques and indigenous grapes to create a new future for the island's wine industry.
TERROIR & CRETE WINE
The future of wine in Crete rests on a handful of proven international varieties, especially those that thrive in a Mediterranean climate like Viognier, Mourvèdre, and Syrah, plus 11 native grapes, some further along in development than others. Vidiano, for example, was discovered in forgotten terraced vineyard outside Rethymno where some vines have lived nearly 80 years. It's believed the grape was cultivated as far back as the 13th or 14th centuries. Optimistic about its potential for quality and complexity due to its fruit, mineral, and textural characteristics, winemakers have planted Vidiano from coast to coast, lifting it to flagship grape status.
Other promising Cretan varieties include Kotsifali, a vibrant plummy red often blended with richer, more structured wines like tannic native grape Mandilaria. Liatiko, one of Greece's oldest varieties, is another red to watch. Some compare its transparency and freshness to Pinot Noir.
Crete has seven appellations known as Protected Designation of Origins (PDO) and six Geographical Indications (GIs).
These appellations include PDO Sitia, PDO Malvasia Sitia–Lasithi, PDO Peza–Heraklion, PDO Archanes–Heraklion, PDO Dafnes–Heraklion, PDO Handakas-Candia and Malvasia Handakas-Candia–Heraklion.
Photo provided by Lyrarakis Winery
TOP GRAPE VARIETIES
White Wine GrapeS
Viognier
Vidiano
Malvasia di Candia
Thrapsathiri
Red Wine GrapeS
Mourvèdre
Syrah
Kotsifali
Mandilaria
Along with production, Crete wine tourism continues to grow. Here's what you need to know about the regions, grapes, and wineries in Crete to plan the ultimate wine vacation.
MAIN CRETAN WINE REGIONS
From a wine tourism perspective, Crete can be divided into three areas from west to east: Chania, Heraklion, and Sitia. The majority of designated wine regions fall to the island's center. Read on for the best wineries in each region.
Western Crete/Chania
One of the most popular zones for tourism, Chania is both a region and town. The charming little city on the coast bears the stamp of former Venetian rulers, notably in its lighthouse and harbor dense with narrow, cobblestone alleyways. The white mountains loom behind the city, its peaks capped in snow come winter, making for a dramatic arrival for those who alight via ferry. Tourists are largely drawn to the west and southwest coasts' world class beaches. For sand-loving wine drinkers, don't miss the perennially popular pink beaches of Elafonisi and neighboring Kedrodasos, in the south; the long, wide beach of Falasarna on the west coast, and the stunning combination of Gramvousa beach and Balos Beach reached by ferry on the tip of the northwest peninsula.
Chania doesn't have a PDO yet, however the region has historically made wine. The area's oldest red grape is Romeiko, a fascinating oddity that makes reds, roses, and even white, and sparkling wine, depending on the winemaker's preference and penchant for experimenting. Vidiano grows widely, with most plantings fall to the lower slopes of the north-facing mountains.
Central Crete/ Rethymno and Heraklion
Heraklion, Crete's capital on the northern coast, boasts the largest international airport. As such, many tourists flow through this region before heading west or east for their holidays. North-Central Crete is where most wineries operate, so wine tourists should plan a few days in this region. The main areas are Archanes, Peza, and Dafnes. In fact, archaeological research dates one of the oldest Minoan grape presses on Crete to the 16th century BCE, discovered just south of Archanes in Vathipetro.
Several north-south valleys cutting swaths across the region's rolling hills, host most of the vineyards. These channels funnel cooling breezes from the Cretan Sea to the grapes during sun-baked summers. Soils typically comprise poor, rocky limestone, ideal for Vidiano.
The PDOs of Archanes and Peza represent the unique blend of red grapes Kotsifali and Mandilaria. Peza PDO also covers white wines made from Vilana, a grape known for its floral and citrus character. Liatiko grows in PDO Dafnes, set in the edge of Psiloritis Mountain.
Eastern Crete/Sitia
The Dikti Mountains dominate the relief of the east, with the highest peak, Mt Spathi, at 7050 feet above sea level. Breathtaking scenery from dramatic gorges, churches and monasteries, to plateaus verdant with agriculture, attract hikers, climbers, spelunkers, and photographers.
Sitia is both a port town and a municipality of the Lasithi prefecture. Vineyards in Sitia thrive in the same Mediterranean climate as the rest of the island, but with some hotter influences derived from its proximity to North Africa. Some profound winemaking is happening out there, but it's a long distance to drive for most visitors who inhabit the beaches and mountains west. Those who make the trek and base themselves east, will be rewarded with thinner crowds and fascinating wines made from red grape Liatiko, and white grapes Vilana and Thrapsathiri. Sweet wines made from air-dried, concentrated Malvasia grapes fall under the Malvasia Sitia PDO.
The vineyards of Sitia span the coastline between the Sea of Crete and the Libyan Sea, rising nearly 2000 feet in the center. PDO Sitia represents the white blend of Vilana and Thrapsathiri (70% + 30%). The area's calcareous soils suit viticulture especially for vines are trained in the traditional gobelet shape.
PLAN YOUR CRETE WINE VACATION
You can always rent a car and do your own DIY wine tastings but being in a new country, sipping wine we suggest you hire a guide who can make your reservations, handle the driving…and translations if needed. Our favorite is Chania Wine Tours.
Crete's status as a star wine and food destination is enhanced by its bounty of beautiful hotels serving excellent local cuisine. Here's seven fabulous options, scattered around the island. For the ultimate trip, stay two weeks and visit them all. Click over for more on each of the hotels in Crete we recommend.
Chania: Divino Suites, Domes Zeen, Metohi Kindelis
Rethymno: The Royal Senses Resort & Spa Crete
Elounda: Blue Palace Elounda, a Luxury Collection Resort
Ierapetra: Numo Ierapetra
WHERE TO SIP
THE BEST WINERIES IN CRETE
Sipping is subjective and with so many great wineries in Crete, you'll find most everyone has different favorite vineyards. But these 10 wineries in Crete – in no particular order – give you a sample of the great history, wine and views that make wine tasting in Crete worthwhile.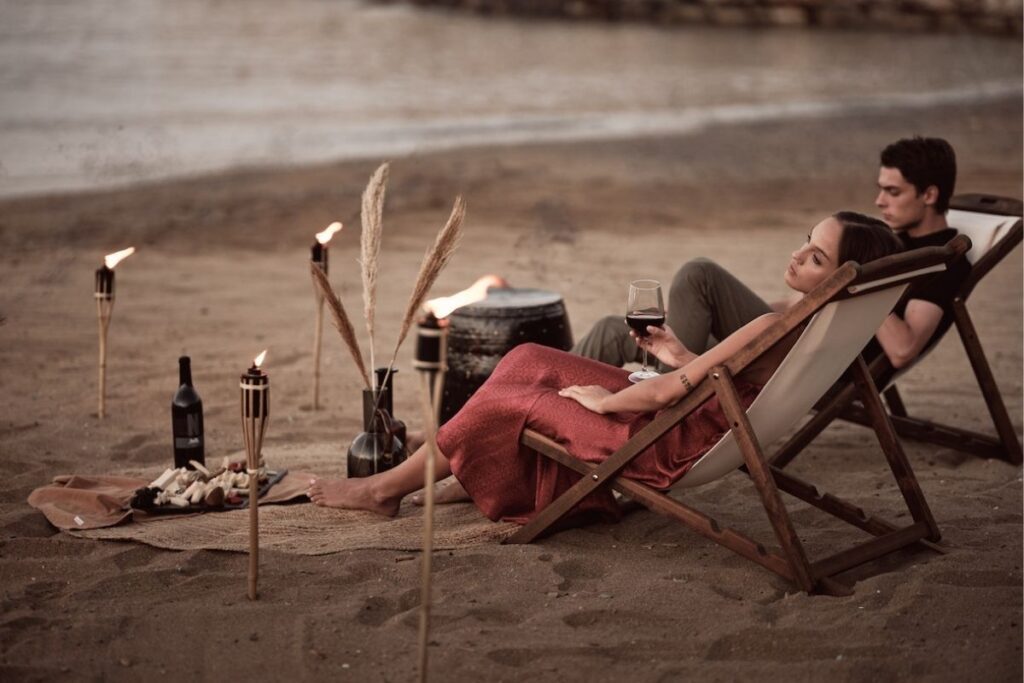 Wineries in Crete: Where to Sip in Chania
Located in the village of Vatolakkos near the base of the Lefka Ori Mountains, Manousakis Winery stands out as one of the wineries in Crete with the best hospitality experiences. It helps that the wines, based on Mediterranean grapes like Syrah and Mourvèdre to local grapes Romeiko and Vidiano, are superb. Alexandra, daughter of winery founder Ted Manousakis, has applied the keen design sense she sharpened in Manhattan, to every aspect of the business. From regional fare served at lunch and dinner, to her handmade pottery and stylized labels, everything feels rooted in Cretan tradition with a modern sensibility. Afshin Molavi, Alexandra's husband, runs the stellar kitchen and wine list at Salis restaurant in Chania town.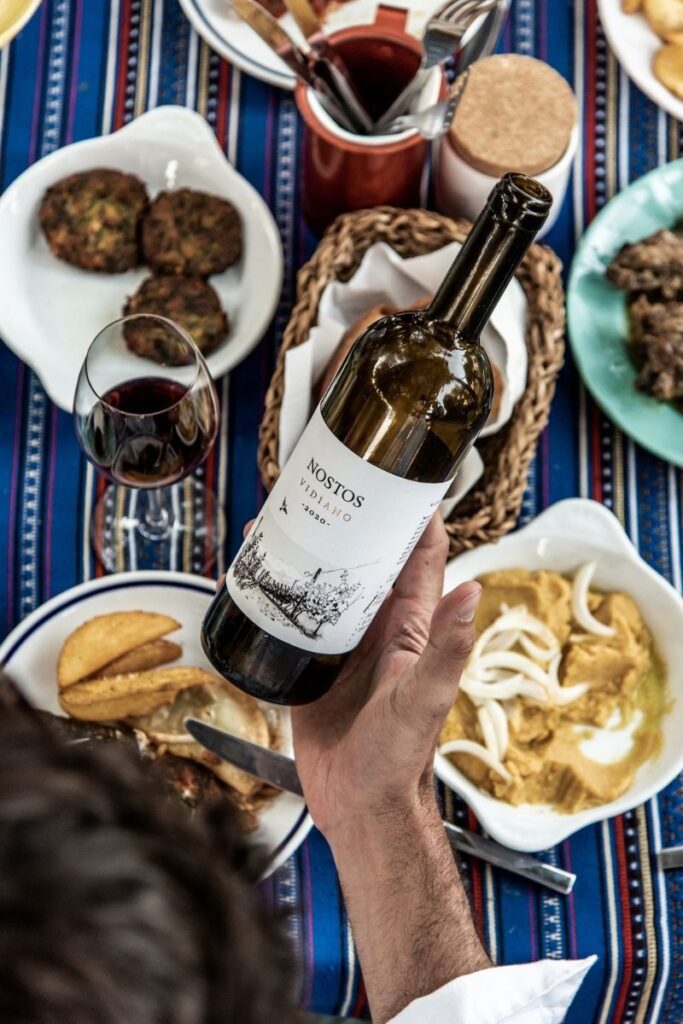 On a meandering rural road past acres of olive trees, sits the gray stone house and winery of Karavitakis. Recently renovated, a large, covered terrace with views of vines and wizened trees welcomes guests to a delicious wine tasting in Crete. Visitors snack on local cheese while sampling wines from father and son duo Manolis and Nikos Karavitakis. In recent years, Nikos has steered the winemaking into a modern direction, especially with his exploration of Vidiano. From light and quaffable to aged and complex with skin contact, Nikos shows Vidiano's range. Walks-ins welcome but owners prefer appointments due to limited staffing.
To reach Dourakis, head east of Chania town towards Rethymno, another coastal city marked by Venetian rule. The organic, family-owned winery sits almost equidistant between the two, just south of the highway on the side of a mountain. Solar energy runs the beautiful stone winery and tasting room. While there, stroll the botanical garden or visit the ancient Cretan wine press. Tours should be booked in advance, online.
Instead of driving around Chania, book a day with Anna Maria Kambourakis, who co-owns Chania Wine Tours with her husband, Vasili Kokologiannakis. They'll arrange all tastings, lunch or dinner, and return guests safely back to their hotels at night. They both have a wealth of knowledge about the local Cretan wine industry. As their slogan says, they are "wine people doing tours, not tour people doing wine."
Wineries in Crete: Where to Sip in Rethymno
Taste the future of Cretan wine in this young female star's warm-minimalist tasting room near Rethymno. Some have proclaimed her Vidiano the best on the island, especially her treatment of an old vine parcel she matures for 12 months on lees called, appropriately, Old Vines. She works organically and biodynamically when possible, focusing on the terroir of terraced vineyards she's helped revive across different villages, a la Burgundy. She eschews cultured yeast for minimal intervention winemaking. This is one of the wineries in Crete NOT to miss, especially since the wines are hard to find in the United States. Her last cache of Old Vines was snapped up by restaurant Daniel in NYC to serve by the glass.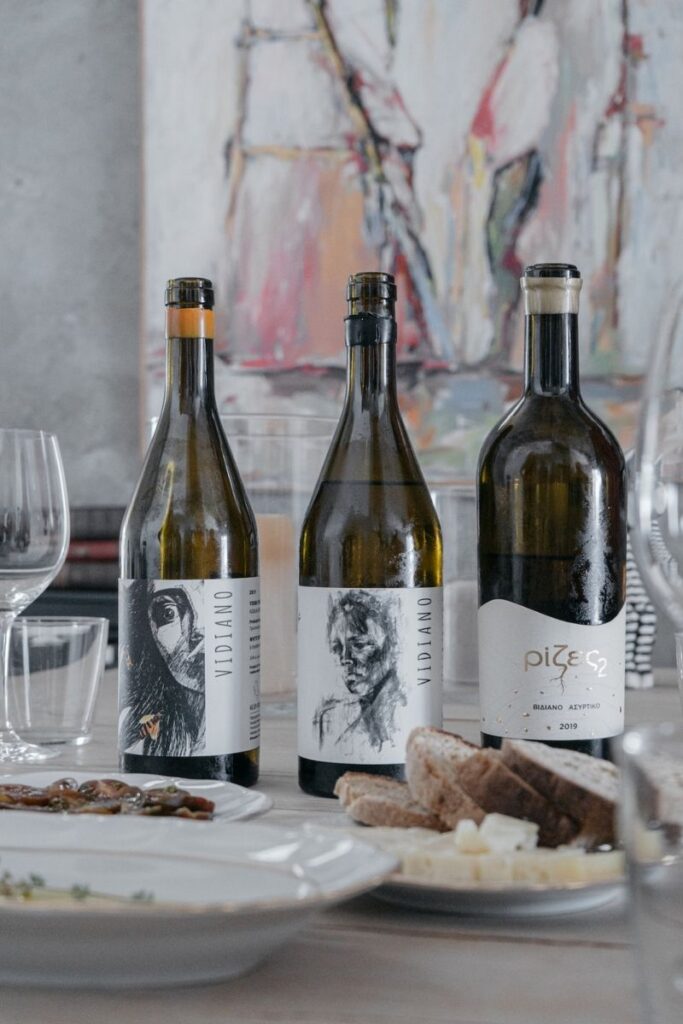 Wineries in Crete: Where to Sip in Heraklion
A cluster of wineries in Crete that can be visited together in Peza includes Digenakis, Domaine Paterianakis, and Lyrarakis. Wildly different wines and architectural design show the breadth of Crete's wine industry in a short 4-mile span.
Sitting on the west side of the road heading south (GPS works well on Crete), you'll find Digenakis Winery, though it's hard to miss the modern cube-shaped building formed of concrete. Inside, floor-to-ceiling glass provides views of the vineyards across the road while visitors sample local cheeses with a flight of modern-leaning wines.
Two sisters run this organic winery which experiments with local varieties and different natural winemaking styles like skin contact whites. They are pioneers of organic farming which should be more widely adopted on this dry island, as the climate naturally limits pests and diseases. Book lunch on the terrace to taste their exceptional Vidiano in the natural wine line called 3, 14 (the mathematical constant Pi.) Wines taste every so honey-like which Paterianakis acknowledges in its logo with a bee. Bees were revered in ancient Minoan culture, too.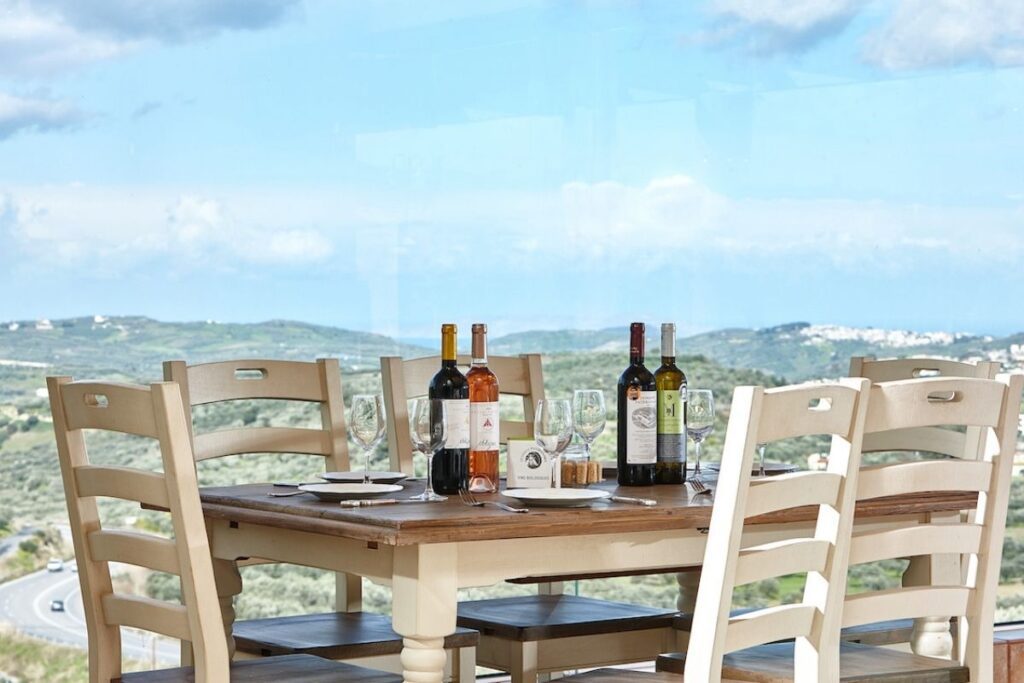 Founded in 1966, Lyrarakis offers one of the best outdoor tasting experiences in a natural setting beneath a pergola. Mountain views framed in vineyards can be enjoyed from a table near the winery or with a picnic amidst the olive trees. Delicious small plates from Cretan cheese to the ubiquitous delicious tomato, cucumber, feta salad, complement the modern, fresh wine styles. Winemaker Bart Lyrarakis has helped revive indigenous varieties, doing interesting work with ruby-hued Liatiko, hearty Mandilaria, as well as white grapes Dafni and Plytó, which the family saved from extinction.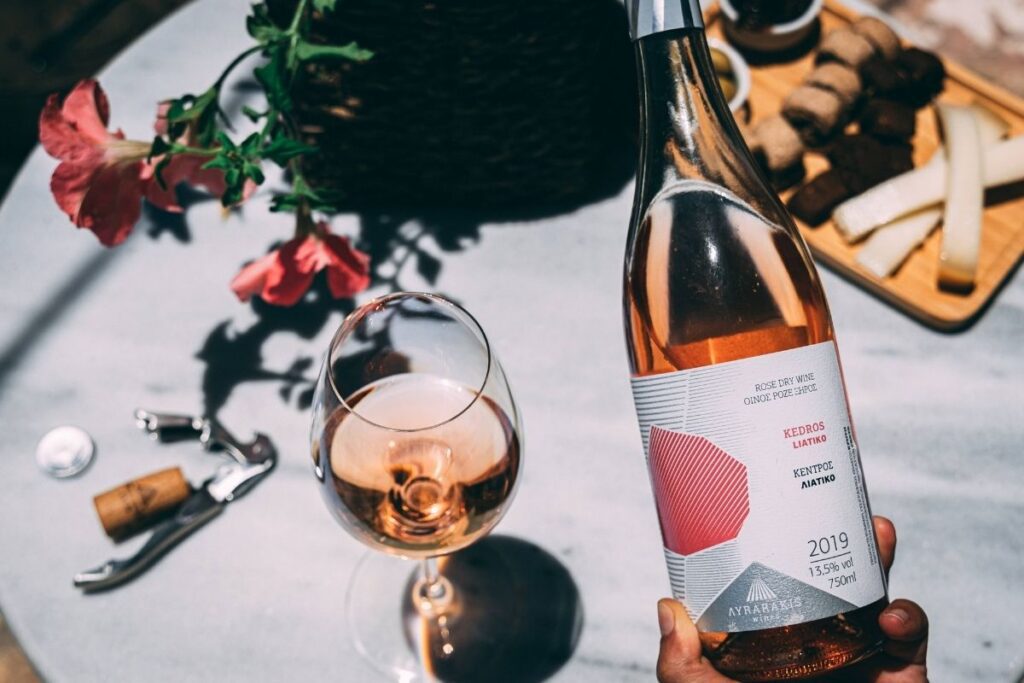 Just east of Peza, is a third-generation family winery run by matriarch Silva Daskalaki who makes organic wines in a natural style. The wine director at Numo Ierapetra hotel in Crete described her Enstikto White, a blend of Chardonnay and Vidiano, as "liquid gold." He nailed it. Her wines dance the line between ethereal and buoyant.
Other Nearby Wineries to Visit
Wineries in Crete: Where to Sip in Sitia
Economou
It's difficult to find the natural wines of Yiannis Economou and almost as impossible to get an appointment to visit, but his label and winery are worth looking out for. Greek wine experts consider his wines unicorns of the island: beautiful and rare. He specializes in haunting Liatiko from a local clone and whites made in an oxidative style from local varieties Mandilari, Vilana, and Thrapsathiri.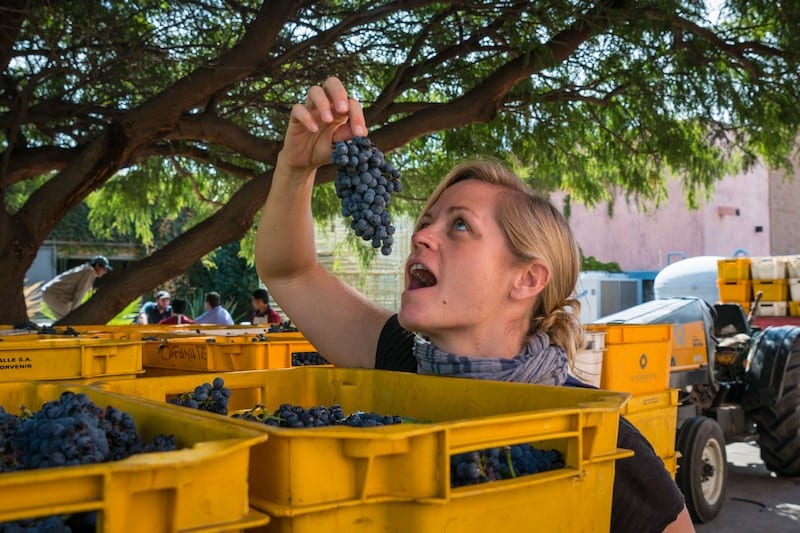 Lauren Mowery is a freelance writer, photographer, and contributing travel editor at Wine Enthusiast. She has covered coffee, wine, spirits, food, and travel for national publications including USA Today, Hemispheres, Forbes, Lonely Planet, AAA, Vinepair, Fodor's Guides, Saveur, Punch, and Eating Well, among others. Mowery is a graduate of the University of Virginia and Fordham Law School and is halfway towards earning the Master of Wine distinction held by only 416 people in the world. Her forthcoming book Chasing the Vine: Finding Wonder, Rebirth and Jet Lag on the World's Most Farflung Wine Trails debuts in 2022.
Sip in More of Greece