CARPE TRAVEL WINE 101:
GET TO KNOW THE GRAPES
Syrah (sear-ah) is a big, bold red wine with intense flavors. With a deep, ruby-red to purple hue Syrah wine is even darker than Cabernet Sauvignon and like Cab, it is capable of aging and improving over many decades.
Dominant Flavors aromatics and flavors include Blackberry, Plum, Tar, Leather, Anise, Rosemary, Black Pepper, Smoke, Chocolate, Lavender, Forest Floor, Earth, Dried Fruits, and Smoked Meats. Syrah can be floral in its youth but once it matures, you may experience more black pepper notes. With additional age, the wine produces flavors of leather and smoked meats.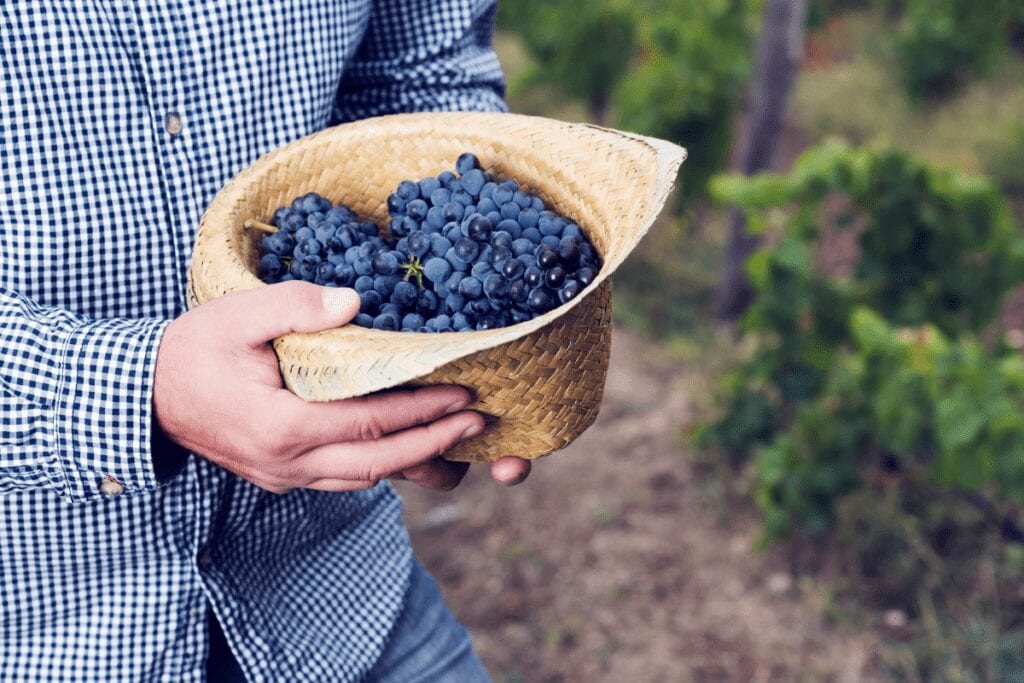 Syrah is a medium to full-bodied wine (it's big and bold) with a low to medium acidity and can be extremely high in alcohol.
Syrah wine flavors who more intensity as a varietal wine. But, in many regions it's used as a blending grape to add bold flavors. Example, it is frequently used as a blending partner in the Rhone regions to blend with Grenache and Mourvedre to form a GSM. (They're delish!)
More and more a growing number of producers are highlighting the grape as a varietal wine given its versatility in flavors based on the region its grown. For instance, in cooler regions, Syrah wine showcases flavors of plum, olive, leather, and green pepper while in warmer regions, the grape showcases flavors of blueberry and blackberry jam.
FUN FACT
I say Syrah, you say Shiraz…but it's all the same! In Australia, South Africa, and other New World wine regions, the grape is typically called Shiraz.
WHERE TO FIND THE Syrah Grape
Syrah is grown and produced in many styles around the world. Some of the more well-known regions for producing Syrah wine includes the Rhone Valley in France, Australia, and Paso Robles in California.
FRANCE
Côtes du Rhône in France is one of the main regions for Syrah wines. This also includes, Cornas, Hermitage, St. Joseph, Côte-Rôtie.
SPAIN
There are several regions in Australia producing outstanding Syrah including, McLaren Vale, Barossa and Limestone Coast.
UNITED STATES
There are several regions in California producing outstanding Syrah including, Paso Robles, Santa Barbara, Napa, Sonoma and in Washington state the Columbia Valley.
Other names to look for when exploring Syrah wine
Marsanne Noir
Hermitage
Côte-Rôtie
Entournerein
Croze-Hermitage
St. Joseph
When is the Right Mood for Syrah Wine?
Cooking Wine
Network
Television
Netflix
Conversation
Wine
Cigar Worthy
Dinner Party
Holiday Wine
Fireplace Cozy
Time
HOW TO ENJOY Syrah WINE
SYRAH FOOD PAIRINGS
BBQ, braised beef, duck, gamey meats like lamb, hamburger.
Practical Tips for Syrah Wine
Glassware: The wine should be consumed in a large red wine glass.
Shelf life: Up to about 10 years with finer expressions aging 12-20 years.
Bottles prices: $20 – $100.
Serving Tip: This wine benefits from lengthy decanting to soften out intense tannins.
SYRAH WINE RECOMMENDATIONS
Looking for Syrah recommendations?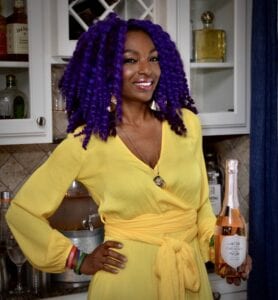 Carpe Travel collaborated with Maia Parish to compile the grape varietal overviews. Maia Parish is an award-winning events producer, sommelier, wine judge, and media consultant. She lives in Denver, Colorado and likes to eat copious amounts of food. You can find her here www.linktr.ee/thewinemistress.