A Guide to Drinking, Eating and Doing BC Wine Country
It's a misconception that Canada sits too far north to produce wine. In fact, the country has two prime wine regions – British Columbia on the western end of the country and 2,000 miles east in Ontario. Both are considered two the newest wine regions in the New World.
British Columbia is one of the most interesting, fastest-growing, emerging wine-growing markets in the world right now. Changes to climate, weather patterns, and the jet-stream, have opened up new agricultural possibilities for the BC wine region to produce delicious wines. Just a handful of wineries operated a few decades ago but now, British Columbia is home more than 280 wineries and nearly a thousand vineyards growing dozens of grape varietals.

TERROIR
Much of this is due to its location alongside the Pacific Coast on the western end of Canada. Given the warm air current coming from the Pacific, the region can be quite warm.
The British Columbia wine country is pushing the boundaries of what was once possible. Nestled between the 49th and 50th parallel north, the northern limit for wine production.
Few other emerging wine regions along this parallel are thriving the way British Columbia is. Some super star 50th parallel regions are the Mosel & Rhine River Valley, Germany, Champagne, France, and the Kent sparkling wine region in England. Each of these regions are known for their cool climate and sparkling wines. While British Columbia certainly produces these luscious styles, winemakers here are able to vinify fruit-forward reds, whites, and rosés show-stoppers with ease.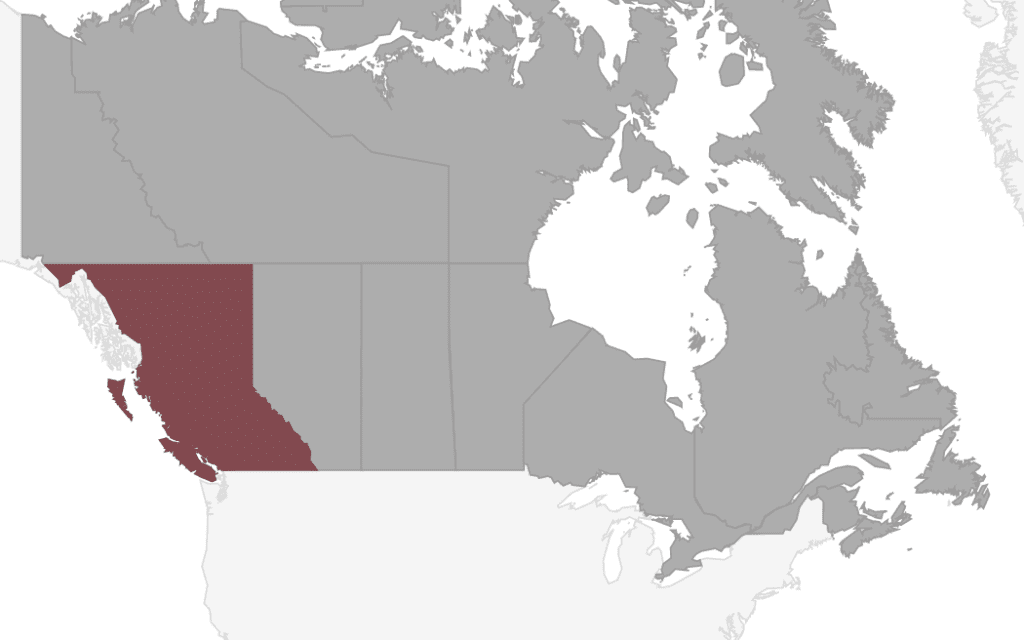 TOP GRAPE VARIETIES IN BC WINE COUNTRY
White Wine Grape
Chardonnay
Riesling
Viognier
Pinot Gris
Gewürztraminer
Red Wine Grape
Cabernet Franc
Cabernet Sauvignon
Merlot
Syrah
Pinot Noir
Black Hills
Estate Winery
Privato Vineyard
Winery
Averill Creek
Vineyards
Save this map to your Google maps when you're visiting BC wine country to help you with your own routes.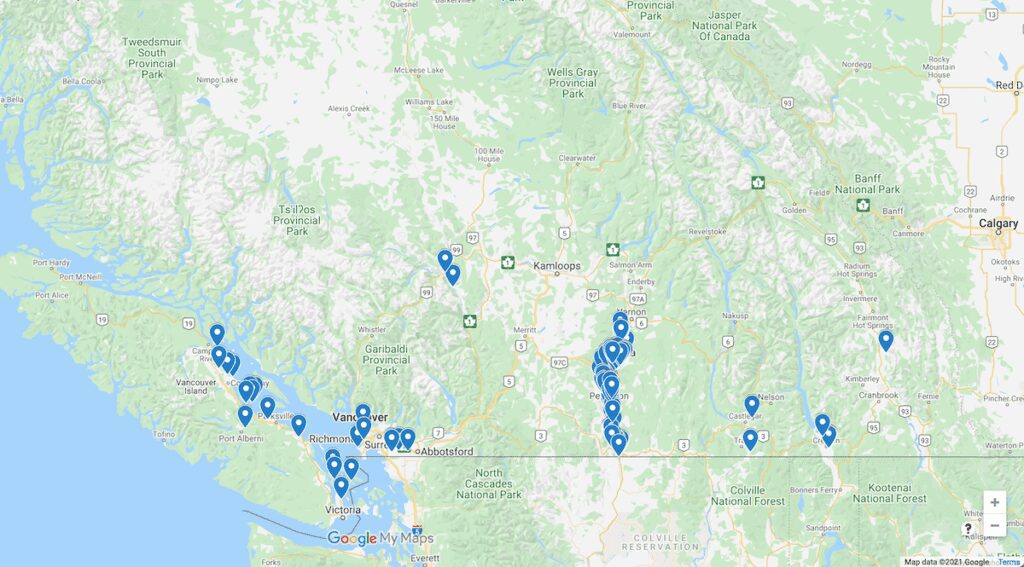 Plan Your BC Wine Vacation
No matter your style, perfect accommodations can be found all over British Columbia. Carpe Travel has paired the best of where to stay in BC wine country here.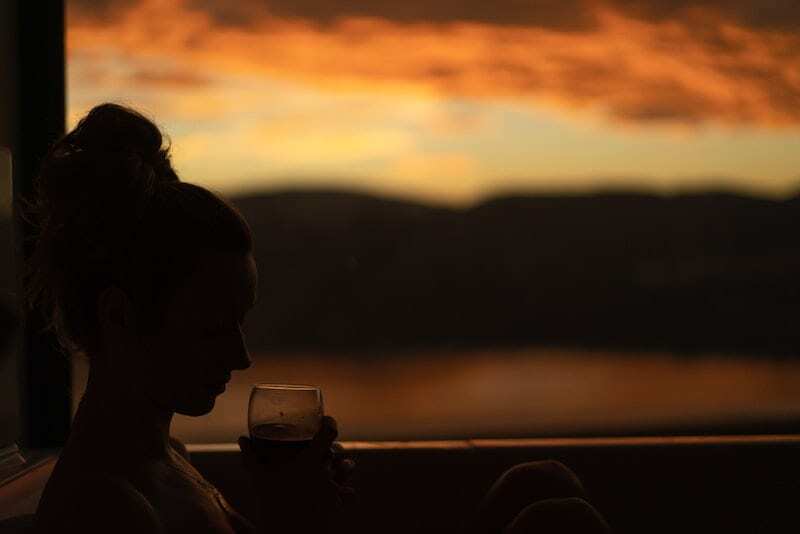 OUR FAVORITES PLACES TO STAY
Black Rock Oceanfront Resort & Spa
Brentwood Bay Resort & Spa
WHERE TO EAT
BC wine country is home many great restaurants. See our top restaurant recommendations.
Granville Island Public Farmers Market is just a short ferry ride from downtown Vancouver and well worth the visit. Transformed from a logging industry center; it is a popular shopping, dining, and entertainment district.
Gastown is Vancouver's oldest and hippest dining destination. Check it out and then check it out again. The dining options are endlessly delish.
Sip in More BC Wine Country