TRAVEL NOTICE: If you decide to travel, please check the status of the places you are visiting. Given the current climate, many states have restrictions in place that have temporarily closed or changed the hours for local businesses. We will not be updating individual articles to note these changes. Stay safe!
Highlighting the Best of Vancouver Food
Water Street Café
My favorite thing about traveling is seeking out local, mainstay, culinary destinations. On a recent visit to Vancouver in the British Columbia wine country I did a lot of seeking and discovered Water Street Café, which might be one of the best places to eat in Vancouver. It is certainly worthy of a standalone review. As I mentioned, I did a lot of seeking and found MANY amazing restaurants in Vancouver. With that said, I wanted to share my complete list of the best places to eat in Vancouver (and throughout the BC wine country) too. But first, the standalone review of Water Street Café .
Water Street Café has been a local's favorite since 1988, and on a recent Friday night, I could see why. The place was packed from lunch to late-night, but I found a way to squeeze in for their legendary happy hour. Water Street Café is located in the historic cum trendy Victorian-era Gastown district, directly across from the steaming and whistling Victorian-styled Steam Clock, circa 1977.
Water Street Café is housed in the first and second floors of a gorgeous, four-story, 19th-century brick building that was once home to the fashionable Edward Hotel, first built in 1906. The restaurant features floor to ceiling paned picture windows, warm, dark wood and white tile features, white table cloths and fine china, and an exposed kitchen. The juxtaposition of the nostalgic bistro decor and modern cuisine is intriguing. Happy hour is a noisy affair so I requested a table in the back between the bank of windows and the kitchen. Watching the chefs intentionally preparing each dish was as rewarding as the incredible aromas wafting my way.
Hungry from my travels, I opted for happy hour because I enjoy trying smaller portions of several dishes which gives me the opportunity to really get to know the essence of a restaurant. I was eager to try a few locally produced wines from the emerging wine regions around Vancouver in British Columbia. Water Street Café boasts an inclusive and complex wine list and my server was well trained on the local offerings. I selected a tasting of house specialties, all half-price for happy hour!
I started out with piping hot, freshly made baguette slices and sweet cream butter alongside an order of tangy, warm, marinated olives ($6) and an order of creamy burrata Caprese prepared with fresh heirloom and Roma tomato, fresh basil, salsa verde, sun-dried tomato pesto, drizzled with white balsamic glaze and chive oil, finished with a sprinkling of Himalayan pink salt ($16.50). My server suggested the Water Street Café tradition; west coast crab cakes made with delicate pacific rock crab, baby shrimp, with preserved citrus, fresh fennel, arugula, and saffron aioli ($15) and the classic smoked BC salmon plate featuring house-crafted smoked salmon and maple salmon candy, dill cream cheese, red onions, and crispy capers, and house-made crostini ($14.75). I was completely satisfied when my server brought me a complimentary espresso, a locally produced Amaro cordial, and a tiny but incredibly lush crème brûlée.
I didn't have any room for their rich, daily-made soups or signature Manhattan clam chowder in a rich tomato and Havana dark rum broth studded with russet potato, manila clams ($9.75) or their many enticing pasta dishes including their 'claim to fame' house-crafted mushroom and truffle butter gnocchi ($22.75).
Their menu continues with a list of delectable main dishes featuring locally sourced vegetarian, fish, fowl, beef, and lamb dishes ($16-$44). I vowed to return, but my schedule didn't allow for it. Next time I am in Vancouver, Water Street Café will be the first stop on my itinerary!
Location
300 Water St, Vancouver, BC V6B 1B6, Canada,
Open from 11:00 am to 9:00 pm.
Happy Hour: 4-6 pm
Live Music: The Second Floor, weekend evenings.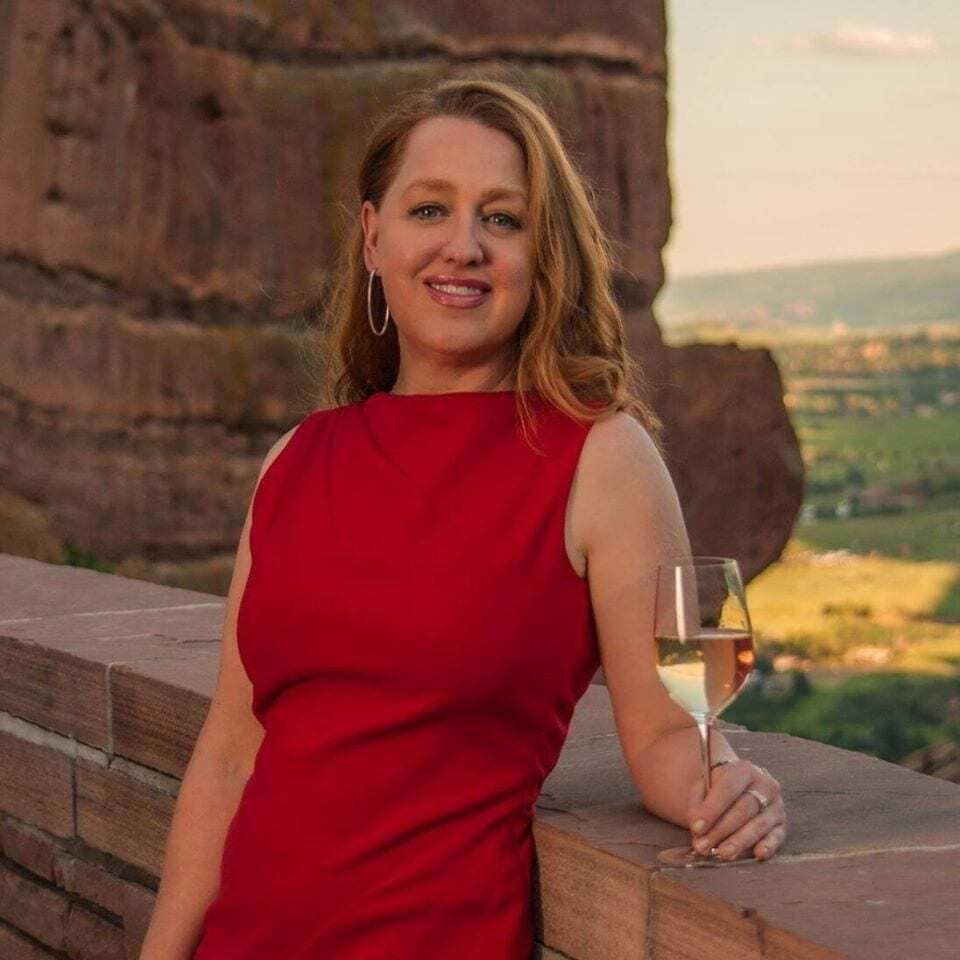 Simone FM Spinner is a top-rated university wine lecturer and certified sommelier with thirteen advanced wine certifications, a bachelor's and master's degree in wine studies, and is pursuing her doctorate studying the socioeconomic and cultural effects of climate change on wine. She is a sought-after wine consultant, public speaker, and published author. She organizes wine events and international wine tours through her company Wine Rocks & Chasing Grapes™©. Her website is WineRocksLLC.com