What grapes are grown in British Columbia and what are the top wines coming out of the BC wine country?
The British Columbia wine regions have a diverse macro and microclimates ranging from hot and arid to intercoastal rainforests, which are well suited to all styles of wine from still wine to sparkling wine and fortified and dessert wines.
Of the 80+ grape varietals grown in British Columbia each year, the following list depicts the most popular and most abundantly produced based on the amount of vineyard acreage that is planted. (Source)
TOP 10 RED VARIETIES
Gamay Noir
Maréchal Foch
Zweigelt
TOP 10 WHITE VARIETIES
Pinot Gris
Gewürztraminer
Riesling
Pinot Blanc
Viognier
Ortega
Ehrenfelser
Blattner Whites
Now, if you're looking for where to sip BC wines or which BC wines are worth sipping, the BC Wine Institute has helped to narrow it down. Every year, the group asks wine lovers to vote for their favorite British Columbia wineries. Here are some of the top picks!
BEST BC SPARKLING
BEST BC ROSÉ WINE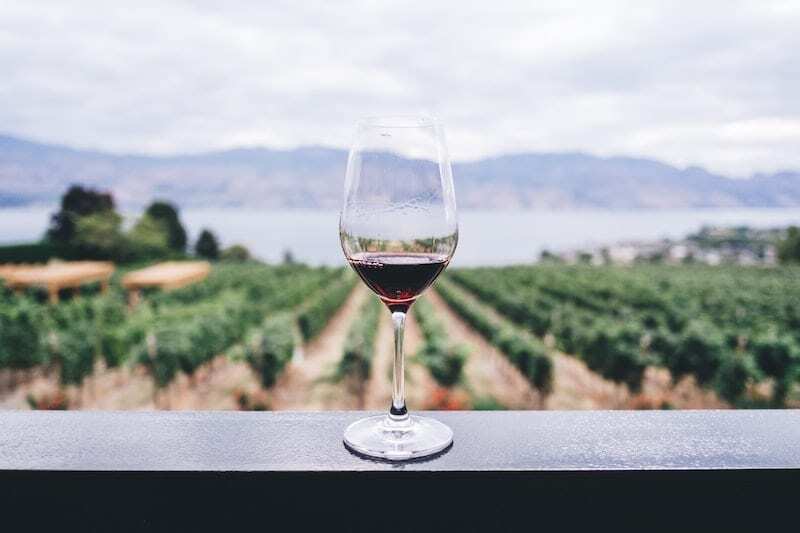 BEST BC RED WINE
BEST BC WHITE
With countless wineries in British Columbia to sip in, narrowing down which ones to visit can be a challenge. If you're looking for BC wineries with amazing tours take a peek at these. We've also noted a few with stellar tasting rooms that will enhance any BC wine country visit.

Related BC Wine Country Articles