TRAVEL NOTICE: If you decide to travel, please check the status of the places you are visiting. Given the current climate, many states have restrictions in place that have temporarily closed or changed the hours for local businesses. We will not be updating individual articles to note these changes. Stay safe!
Discovering the Best Restaurants in Vancouver & Victoria, BC
Before the world came to a halt in March 2020, I had the chance to sip – and eat – my way through the British Columbia wine country. During my visit I did a lot of seeking – aka eating – to discover some of the best restaurants in Vancouver and Victoria. (See my recommendations on where to eat in the Okanagan Valley.) Like a family style meal, I wanted to share all my recommendations. I've broken my favorites into small bites to highlight the best restaurants in Vancouver AND Victoria, BC.
I would love to hear any additional recommendations or thoughts on the best places to eat in Vancouver and Victoria BC in the comments.
Where to Eat in Vancouver
Gastown
Gastown is Vancouver's oldest and hippest dining destination. Check it out and then check it out again. On your first night in town, go for pizza at Al Porto Italian or wander down an alley to Tacofino for late afternoon street tacos. MeeT on Main is a locavore vegan phenom with the best chili cauliflower on the planet. Tiny Moma Sushi is always packed but well worth the wait. They take their food seriously and their service is brusk but efficient. The Mexican Antojitos & Cantina and one of the original Old Spaghetti Factory restaurants are great family style destinations for a relaxing night with the kids.
Waterfront
The waterfront is peppered with delectable places to stop in for a nibble but the ARC Fairmont Waterfront Hotel happy hour really stands out. Watch seaplanes coming and going or crowds of socialites boarding luxury yachts while you nibble on raw seafood platters and sip on British Columbia's own sparkling wine.
Near Robson & Downtown
Breakfast at Faubourg Paris every day! If you love French pastries, quiche and croissants don't miss Faubourg Paris. The original, in Paris, is spectacular and this spot is too. The owner, Franck Point, fell in love with Vancouver on his travels and decided to retreat to British Columbia for a sweeter way of life, bringing his incredibly delicious gift with him. It is near Robson Street, Vancouver's toney, high-end shopping district.
Seafood
It is hard to find a better selection of fresh seafood and fish anywhere else in north America unless you are in New England or Nova Scotia. British Columbia's coast is teeming with crustaceans, bivalves, salt-water, deep-sea fish, and Pacific Salmon: the best in the world.
Drop by the indelible Coast Seafood or Rodney's Oyster Bar is one of Vancouver's oldest and most loved bivalve destinations. Go again and again and again. Five Sails French Fusion specializes in French-themed, locavore and freshly caught seafood. Oh my.
A perennial favorite Vancouver tradition is Sunday brunch at the TeaHouse in Stanley Park. The historic country cottage cum destination restaurant is nestled on the edge of an ancient Red Cedar forest tucked in along a southwestern coastal beach. The cuisine has classic French leanings but is tempered by the local produce and seafood. Book your reservations early.
Check out the fascinating Granville Public Market for browsing and grazing on British Columbia's finest produce, cheeses, baked goods, meats and seafoods. Step up to the ChocolaTas counter and taste through artisanal chocolates or visit Rogers Chocolates for a truly Victorian experience: founded in 1885, by Charles & Leah Rogers, this chocolate shop is dedicated to the same excellence that Charles first brought to Victoria and Vancouver during the gilded Victorian era. You can also pick up an array of blue and huckleberry jams, maple sugar syrups and maple sugar leaf candies from other Canadian provinces.
Water Street Café, might be one of the best places to eat in Vancouver. At least it was for this foodie. So much so that I shared a standalone review…
Where to Eat in Victoria
Dining in British Columbia is largely focused on local farms, freshly caught seafood, wild game, and incredible creativity. Some days, you just want to treat yourself to timeless elegance and a traditional British tea is at the top of that category. Tea at the Empress is fit for a queen and named for an empress. The weekend tea at the historic (1908 A.D.) Fairmont Empress Hotel is nothing less than magical.
British Columbia is a seafood heaven and Victoria is no exception. Down a dozen freshly shucked oysters at Ferris' Oyster Bar & Grill or indulge in King Crabs at BlueCrab Seafood House. The claim that everyone is Italian on Sunday can be tested at Pagliacci's Italian or Il Terrazzo Mediterranean, each offering classic Italian cuisine.
British Columbia is home to some of the best ethnic cuisine in all of Canada, and along with the dedication to 'farm to table' and locavore dining, Victoria and Vancouver have an incredibly modern, hip, and relevant food scenes in the world. Stop by The Pink Bicycle, Ithaka Greek Restaurant, The Flying Pig, or the delish Nourish Kitchen & Cafe for something local, trendy, satisfying and nutritious to sustain you during your action-packed visit to the region.
I would love to hear any additional recommendations or thoughts on the best places to eat in Vancouver and Victoria BC in the comments.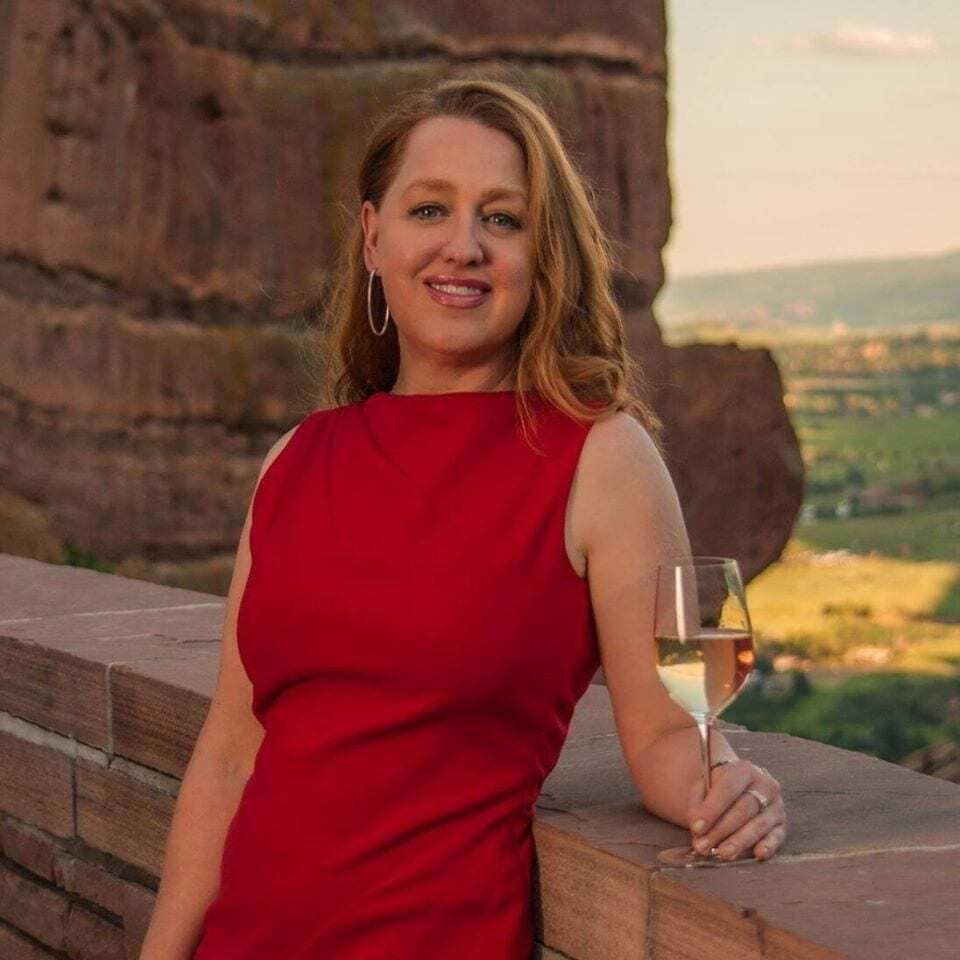 Simone FM Spinner is a top-rated university wine lecturer and certified sommelier with thirteen advanced wine certifications, a bachelor's and master's degree in wine studies, and is pursuing her doctorate studying the socioeconomic and cultural effects of climate change on wine. She is a sought-after wine consultant, public speaker, and published author. She organizes wine events and international wine tours through her company Wine Rocks & Chasing Grapes™©. Her website is WineRocksLLC.com