A guide to drinking, eating and doing Piedmont right.
Are you dreaming of traveling to Northern Italy? Us too! Albeit, we have been to the region and have a few – ok, a lot of – thing to share for those of you planning to visit…or those of you who might still be mapping out your travels.
Our biggest advice, DO NOT miss the Piedmont region. It has a bit of everything – beauty, wine, amazing food and fun cities.
We've pulled together a variety of information to help you explore and discover of the Piedmont region – all to help you plan your next sipping adventure. We hope you enjoy and if there's other questions you have on Piedmont, don't hesitate to drop us a note. Saluti!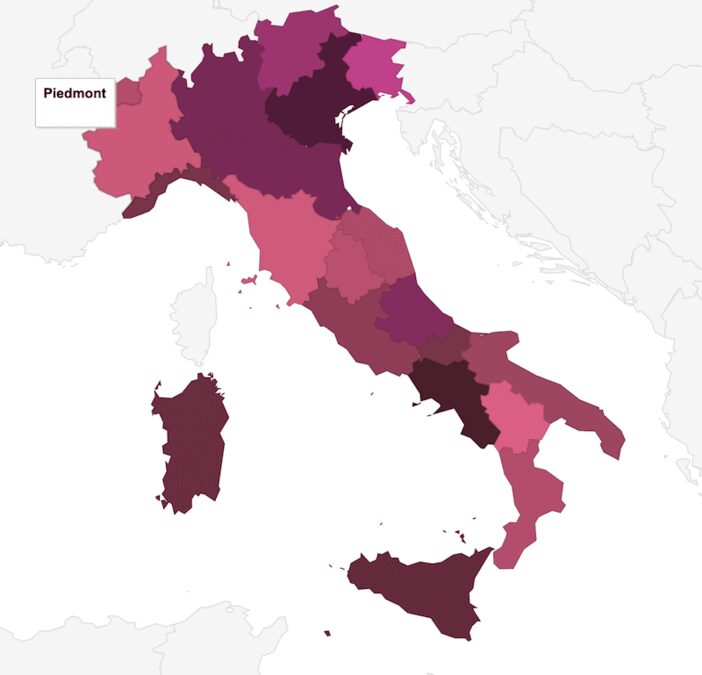 The Piedmont region is framed by the Mediterranean coast of Liguria and the Alps. The eastern core of the Po River valley is home to some of Italy's best farmlands.
The main cities in the Piedmont region include Turin, Alessandria, Asti, Cuneo, and Alba. These cities are a mix of the most populous and most important in terms of industry and culture.
Activities include wine, gastronomy, outdoor sports of skiing, water sports, as well as hiking and cycling throughout the region.
When you visit Piedmont there are endless options for activities and exploration. You've got the seaside and lakes, it's at the foot of the Alps, so plenty of hiking, cycling, and gorgeous panorama. And, the gastronomy and culture are beyond intoxicating, even senza vino! In other words, when to visit Piedmont all depends on what you want to do, see and experience. We've broken out what you need to know on when to visit Piedmont by seasonality, click on over.
Italian spelling: Piemonte, it translates to 'the foot of the mountains'.
English spelling: Piedmont
Main industries: Agriculture, textiles, and manufacturing. Notable: The Piedmont wine regions of Barolo, Barbaresco (collectively the Langhe), the Monferrato (barbera land), the Roero (home to the area's top white of arneis), and Alto Piemonte. In Alba, you find the headquarters of Ferrero (Nutella, Tic Tac, Ferrero Rocher, etc.), and the booming automobile industry (Fiat's headquarters are in Turin, Italy).
Geography: Piedmont sits in Italy's northwest corner at the foot of the Alps, bordering France and Switzerland.
Population: 4.356 million people (Source: 2019 Eurostat.)
Capital: Turin, Italy
WHAT IS PIEDMONT KNOWN FOR?
Piedmont's most obvious treasure is wine. More specifically, Barolo and Barbaresco. But, the Piedmont region offers far more than just world-famous wines. It is a gastronomic haven for food and beverage, an automobile manufacturing powerhouse, and a pretty incredible cultural and historic center for Western Europe and Italy.
The history, traditions, and culture in Piedmont have so much depth it is better to break it down individually to show how this northern Italian region requires more than a two- or three-day visit.
Wine &
Vermouth
Cheese, Hazelnuts, Chocolate
Alba White Truffle
After Sicily, the Piedmont region is Italy's second-largest, by geography and home to the most DOCGs and DOCs in Italy.
Despite a plethora of grapes, wines, and the rich pedigree, the Piedmont wine region's main draw remains the Langhe. Collectively, the Barbaresco and Barolo winemaking areas make up the Langhe in Southwestern Piedmont.
With approximately 25,000 square kilometers under vine, the Piedmont wine region accounts for some 5 percent of Italy's overall wine production and 18 percent of the country's total wine export (source: daily.sevenfifty.com).
There are two primary winemaking areas in Piedmont.
Southwestern Piedmont, including the Langhe, Roero, and the Monferrato hills.
Northeast of Turin near Lake Maggiore and Lake Orta (Alto Piemonte). The best-known areas include Gattinara, Ghemme, and Boca.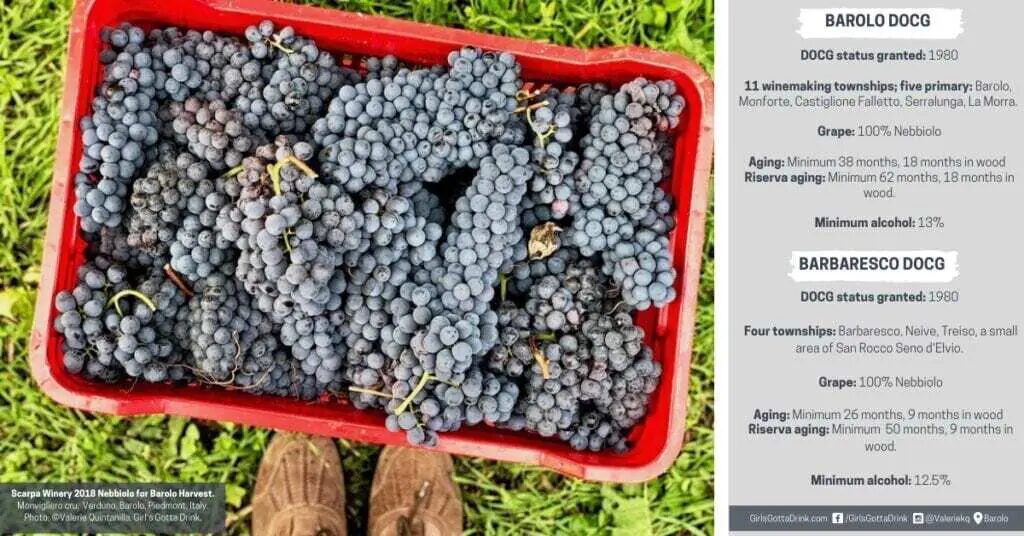 ---
PLANNING YOUR PIEDMONT TRIP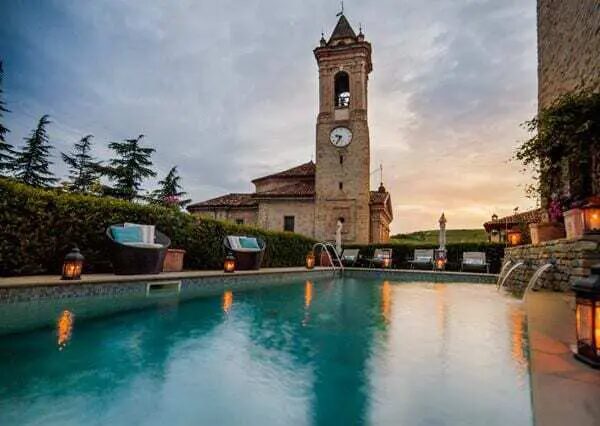 WINE TASTING TOURS
It's highly recommended that you hire a driver who can not only schedule your wine tastings in advance, but get you there and act as a translator.
---
The following articles are a collection of all of our adventures and travel tips for visiting the Piedmont wine region. Stay tuned as we continue to explore and sip our way through the Piedmont wine region.
---
Valerie and her son Il Ragazzino reside in Barolo, Piedmont, Italy, by way of Denver, Colo. She runs a custom Italy travel planning business while moonlighting as a marketing consultant for European wine and travel companies. She has been featured in Wine Enthusiast, Food & Wine Magazine, Open Skies (Emirate Airlines inflight magazine), and more. Follow her expat and wine chronicles here https://linktr.ee/valeriekq.