Sipping in Franco Rocca wine and food pairings!
I've been blessed with some truly amazing people and experiences in my life. When it comes to travel many of those experiences have included food and wine. Since we've been in lockdown the last few months, I've been going through a lot of my photos revisiting past travels and old friends. I realized there's a lot I haven't shared, particularly about some of the best food and wine experiences I've had traveling in the Piedmont wine region in Italy. I realize many of us won't be able to travel to Italy this year so I wanted to bring a Piedmont wine and food experience to you. One that you can actually make and sip at home!!
Pasta Carbonara + Franco Rocca Barbera d'Alba Bricco Sterpone
My friend Val over at Girls Gotta Drink introduced me to Franco Rocca, a local winemaker in Barbaresco's winemaking area of Neive on my first visit to Piedmont…what seems like a lifetime ago. Franco and his wife Susan hosted us for an incredible day of touring his vines and cellar, sipping all his wines and pairing them with a five course meal Susan whipped together. This was after she gave us a brief cooking class in her kitchen. (She does more in-depth cooking classes as well.) The day was like one of those daydreams you think you might wake up from if you pinch yourself.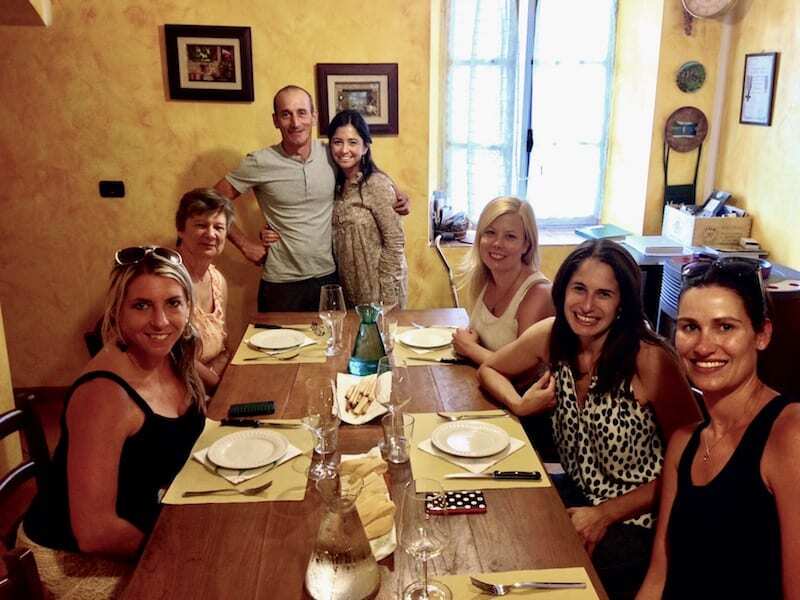 While I can't get back to Piedmont and eat grapes off Franco's vines or take one of Susan's cooking classes right now I can share one of her recipes with you to make at home and hook you up with a stellar deal on Franco's wines. Val has set up a discounted rate for you guys to order Franco Rocca wines and have them shipped directly to you. You won't find his wines in the States and with his limited production I highly encourage you jump on it now. (My cases are in the mail!) Also, this is a great way to support wine travel at a time when traveling is pretty nonexistent.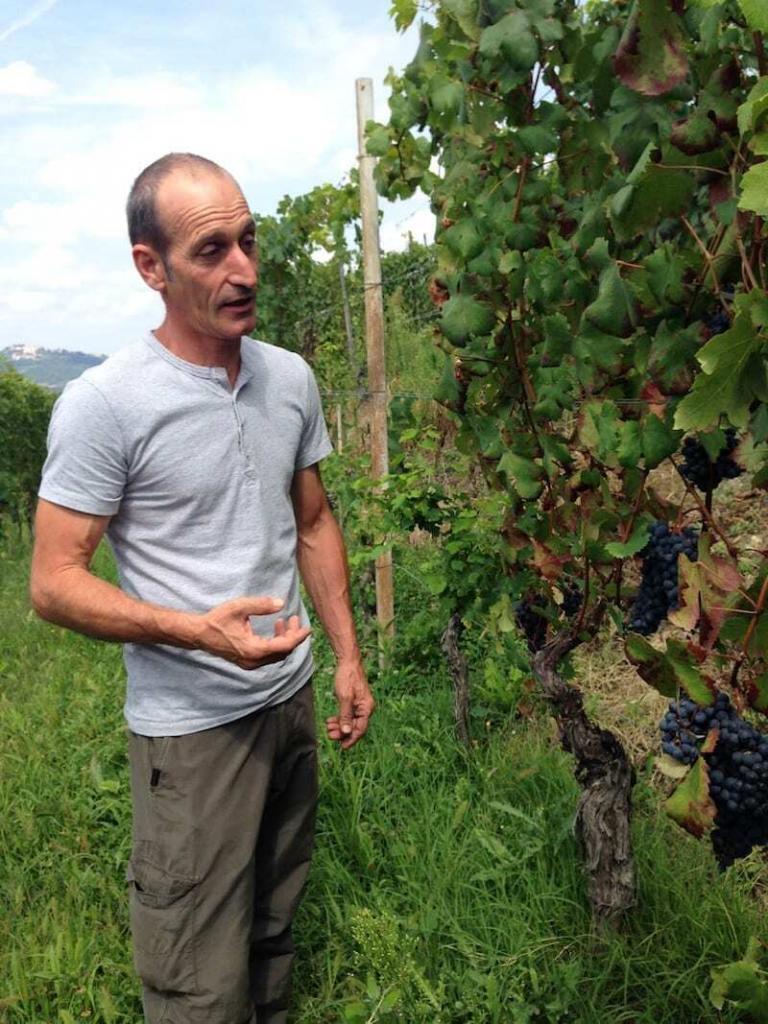 But wait, there's more…
Susan has shared a recipe for her Pasta Carbonara alla Barbera Bricco Sterpone and Franco agreed to do a little Q&A to help you get to know him and his family owned/operated winery. It's the little details that always add the experience. (Special thanks to Val for helping translate for me and Franco!! And scroll down for the recipe.)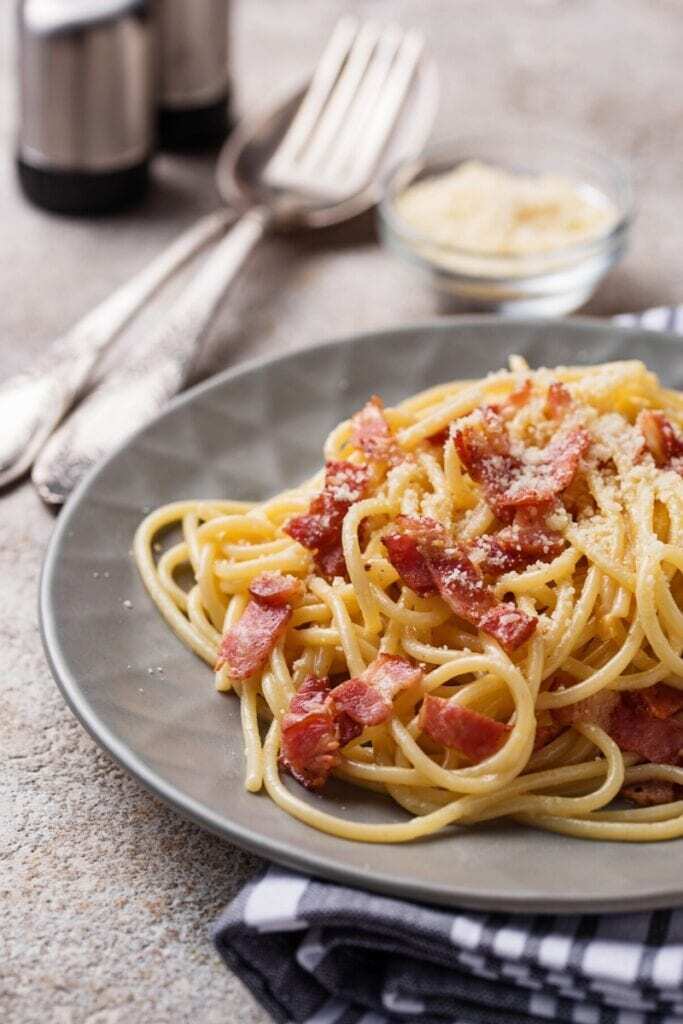 Susan has also shared a few other suggested food and wine pairings with Franco's wines. What a treat!!! (And if you place an order for his wines you're set on pairings.)
Quick Tip: The Franco Rocca wine that leaves everyone gaping and coming back from more is his Barbera d'Alba Bricco Sterpone.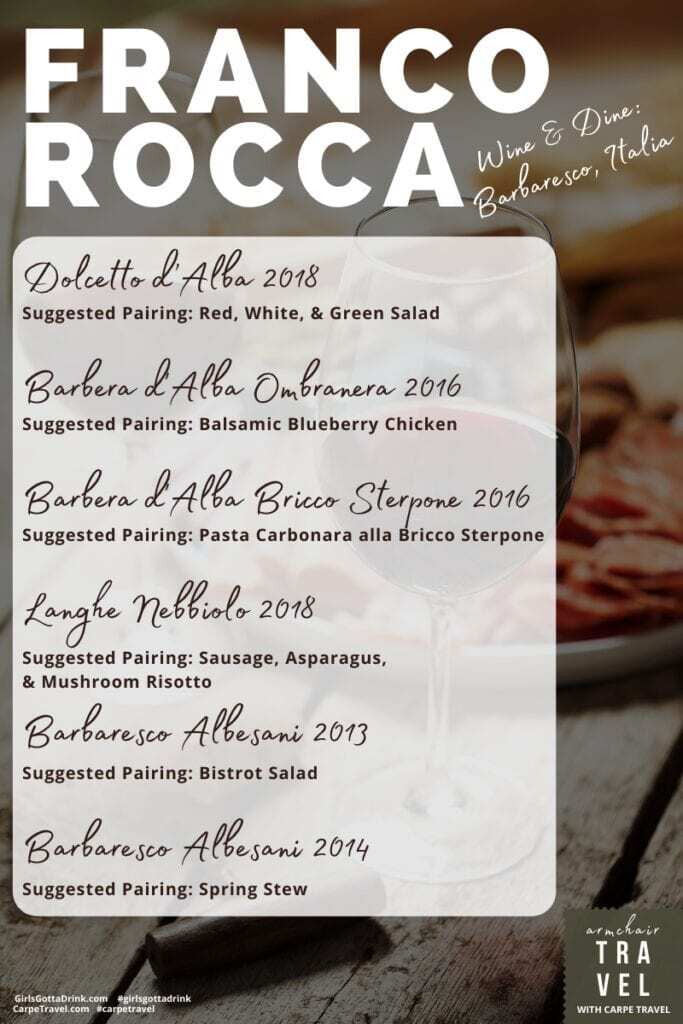 Interview with Franco Rocca
Franco, his wife Susan and there two children live and work at their a winery in Barbaresco's winemaking area of Neive. The family also owns parcels in some of Neive's top vineyard crus, including Albesani and their first Barbaresco Gallina releases soon.
How did you get into winemaking?
I learned how to make wine from my father, as I was helping him as young as six years old, and from my grandfather, because they both cultivated grapes and worked in the vineyards. They passed on their passion to me, the third generation.
Are you teaching your kids to work the vines? Do they want to follow in your footsteps?
I hope my children inherit my passion for the work, and I take them with me in the vineyards and in the cellar. They seem interested, so I deeply hope that they continue the family tradition of cultivating grapes and working the land, because in addition to being a wonderful kind of work, it teaches them to respect the land they come from.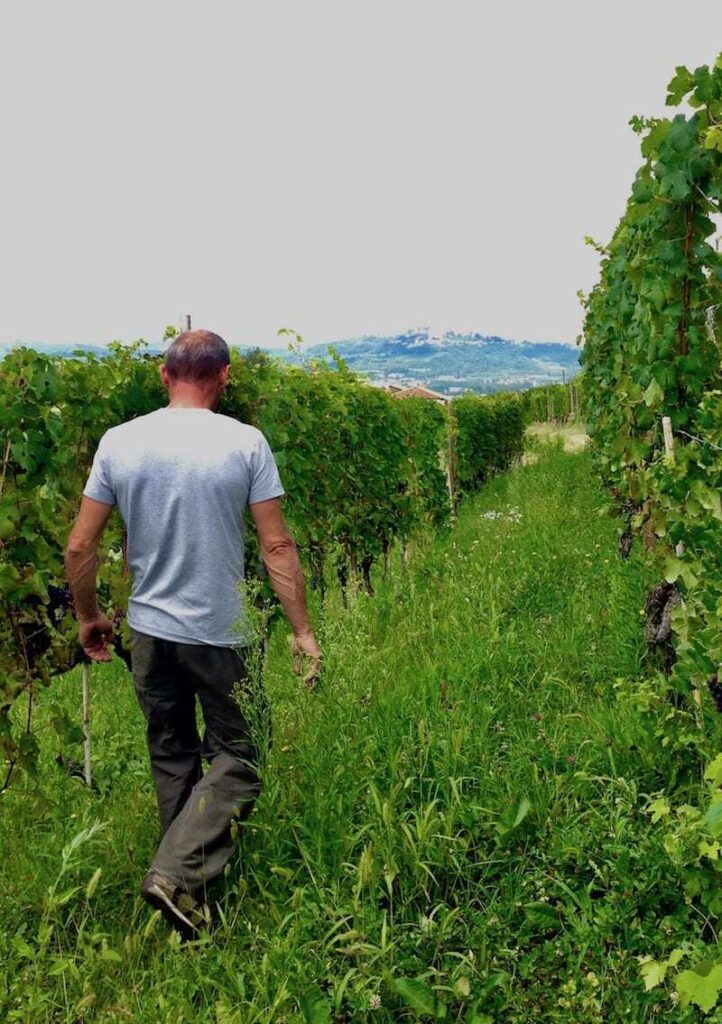 What do you think makes wines from the Langhe unique?
Before everything else, the territory, the continued working of the land, and the excellent quality of grapes that we have. And then, we are creatures of habit, because we still make wines in the same way that our grandparents did.
What would you like people to know about your wines?
I would like for everyone to know that caring for the vineyards everyday is an honor, and it is an honor to work the land. When someone tastes my wine, I would like for them to appreciate it, because I put so much passion into my work — even if, for me, it isn't work, because when you're passionate about something you truly love, you don't work a day of your life.
How much wine do you produce?
Every year is different, it always depends. But around 23,000 to 25,000 bottles a year. See all of Franco Rocca wines here.
What are your favorite meals to pair with your specific wines?
For how much I love Piedmontese meat. We always pair a good braised meat with Barbaresco from some vintages back, since I love tasting old vintages. My wife makes a dish that everyone knows, carbonara, but she modified it and makes it with Barbera Bricco Sterpone, adding a lot of wine so that the spaghetti turns the color of Barbera. And we always pair it with Barbera Bricco Sterpone.
What would you like people to know about visiting the Langhe?
I would like for people to know our culture, the story of our territory, our Piedmontese cuisine that our grandparents made, and our great Piedmontese wines.
What are your family's favorite activities in the Langhe? (Things you suggest people do when visiting.)
Our favorite activites are riding through Alta Langa on our bikes and exploring / visiting new villages of the territory. We like to go to traditional medieval folk festivals that always have lots of our local food products and wines available.
Visiting Franco Rocca Winery
When travel is allowed, schedule a time to visit the Franco Rocca Winery.
They happily accept visitors by appointment only, but note that English is limited; request a visit when you book a Barbaresco and Barolo wine tour. Franco and Susan will host you for a lunch tasting, cooking classes, and the proverbial 'traditional' Langhe winery visit (note that nothing about a trip to Franco's is 'traditional', it's epic) at Cantine del Bricchetto. For now, you can do a little armchair traveling to Franco Rocca's winery virtually…and through his wines and Susan's delicious recipe.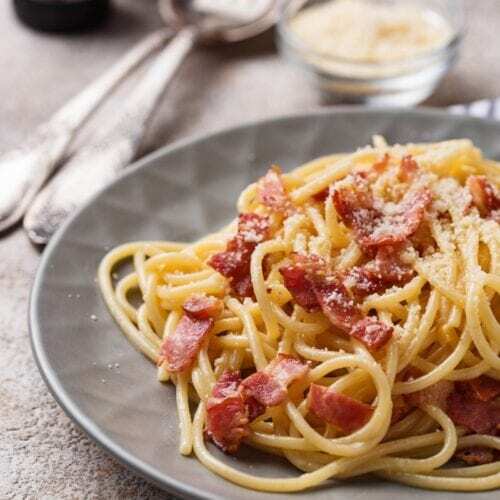 Pasta Carbonara alla Barbera Bricco Sterpone
The divine pasta carbonara, a mid-20th-century comfort food masterpiece from Bella Roma, is made with egg, hard cheese (usually Pecorino Romano or Parmigiano-Reggiano), cured pork, and black pepper. This northern Italy version features robust and zesty Barbera d'Alba – in the dish and as the pairing. The recipe comes from the Langhe hills of Barbaresco, by Susan, the wife of winemaker Franco Rocca, who livens the flavor with their most popular wine: Franco Rocca Barbera d'Alba Bricco Sterpone. 
Ingredients
300

gr

guanciale, pancetta, or bacon, diced

300

gr

spaghetti (typically about one package of spaghetti noodles)

500

ml

Barbera Bricco Sterpone (red wine)

1

scallion, diced

5

egg yolks

200

ml

fresh cream

Extra virgin olive oil

Pepper and salt to taste

300

gr

parmigiano reggiano
Instructions
Heat olive oil in a frying pan and saute the scallions, diced, for five minutes. Add the guanciale and let it cook for a few minutes, then add the wine a little at a time. Cook, stirring frequently, until all the wine is reduced. When the wine has nearly evaporated, add the cream and cook for 2 minutes. Meanwhile, mix the egg yolk with the parmigiano cheese and pepper.

Cook the spaghetti al dente. Reserve 1 cup of cooking water.

When the spaghetti has finished cooking, toss it in the pan with the guanciale. Add the egg yolk mix, stirring quickly, and then some of the cooking water, stirring constantly. Cook for one minute, then turn off the heat and serve with a glass of Barbera Bricco Sterpone.
Follow Franco Rocca Wine:
Follow Girls Gotta Drink: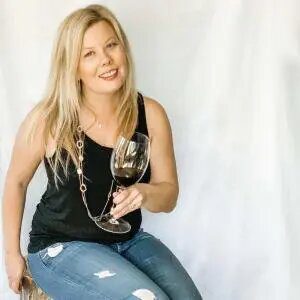 Elaine Schoch (pronounced the German way – Shock) is the editor and founder of Carpe Travel as well as an award-winning travel writer, wine judge, certified by the Wine & Spirit Education Trust (WSET) Level 2 and certified American Wine Expert. She is married to The Husband and has two kids, Princess One and Two – who's interest and knowledge in wine is quite extensive. Not to mention the stamps in their passports.