Sip in history, culture – and wine – at these wine museums around the world
Wine has been intricately weaved into the fabric of our history with it playing both major and minor roles throughout the ages. Regardless of its role, it was ALWAYS there. So, it only makes sense that wine too should have its own museum, or rather multiple museums. While museums seem boring to some, when a wine tasting is a part of the tour, exploring history and culture takes on an entirely different meaning.
Famous wine museums are dotted all over the world, with each one offering different stories, amazing wines, and a lot of opportunities to sip in local history and culture. We've pulled out a few wine museums for you to consider sipping in.
1881 Napa, Napa Valley, California
Napa Valley's first wine history museum and tasting salon, opened in June 2019. This wine museum was designed to create an homage to Napa Valley, with a tasting room that showcases wines from Napa Valley's distinct 16 sub-appellations, a museum where guests can explore Napa's rich wine history, an extensive collection of historic wine relics from Europe and the United States and original artifacts from the Early California Wine Trade Archive.
1881 Napa is located in a historic Victorian home built in 1874 next to Oakville Grocery (founded in 1881) in Oakville, California.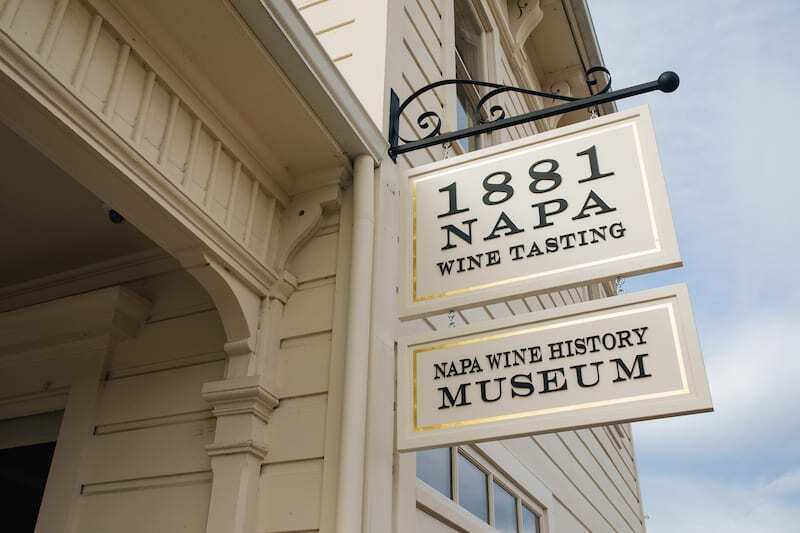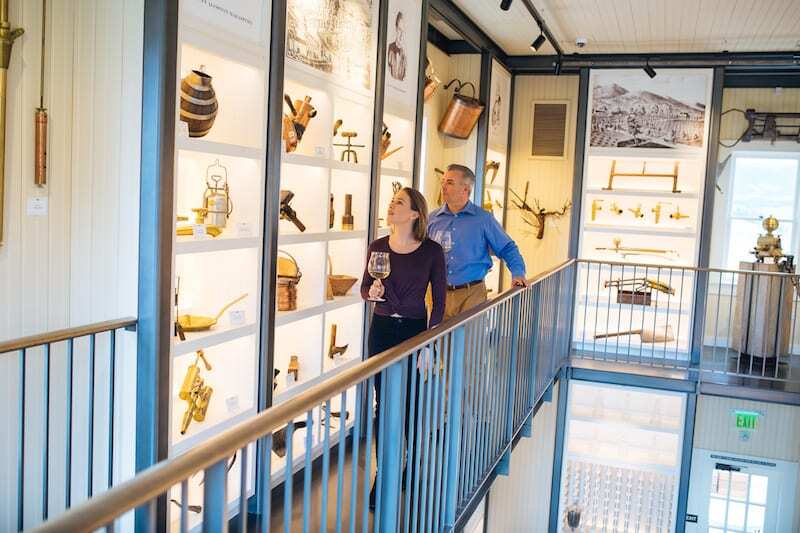 The Vivanco Museum of Wine Culture will walk you through 8,000 years of wine history. Unlike the United States, Europe can claim a history of winemaking that goes back to the beginnings of recorded European history. It is quite an astonishing history, and this 43,000-square-foot building attempts to show you as much of it as possible. There are five permanent exhibition rooms in the museum which show wine vessels that are hundreds and thousands of years old. You'll see pieces of art and a number of other historic items that the Vivanco family have collected over the generations.
When you've taken in the history, you can enjoy a meal at their restaurant that serves traditional Spanish foods. If the weather is good, enjoy a peaceful walk through The Garden of Bacchus. Here you will see a functioning vineyard that grows more than 200 varieties of grapes.
Once you're finished, there is still a lot to see and experience in Rioja! A few tips, visit the Co-Cathedral of Logroño is a historic church famous for its two amazing towers and huge range of historic artwork inside. There's also the Sierra de Cebollera, a natural park with mountains, nature reserves, and forests.
If you're making the trip to Barcelona, be sure to stop off in the Catalan town of Reus. The Museu del Vermut is located in a modernist building in the centre of town, and is proud to present thousands of brands of aromatized wine that are sourced from over 56 countries.
While there is plenty of time to learn about the wine here (with over 3,000 print ads, posters, glassware and labels), the bar is what brings people from all over the world. There are more than 1,300 bottles, vermouth is served on tap, and the dining rooms are a joy to relax, eat, and drink in.
As if you needed another reason to visit Bordeaux, this museum shows you interactive maps of local vineyards and uses amazing new technology to make the experience as interesting and enjoyable as possible. Not only can you see the history of the place, but you'll be taken into tasting rooms where you can smell the different aromas of the wines, and take in some of the best local varieties.
When you're done, you can enjoy a 360-degree view of the city from the top deck of The Belvedere. There are lots of other great attractions in Bordeaux to enjoy as well — the Place de la Bourse square with a reflecting pool, and the 11th Century Bordeaux Cathedral.
The Musée du Vin, which simply means the Wine Museum, is an extremely popular location in Paris. You'll find it at 4 Charles Dickens Square in Paris, not far from the Eiffel Tower. It's a perfect spot to learn more about wine while you're in the heart of Paris. (If you catch the Metro there, the nearest station is Passy.) At the museum, you'll discover the French art of winemaking, learn more about the history, and see the tools that have been used for centuries (and beyond) to create the incredible wine that France is known for.
Santorini is one of the most amazing Greek islands, featuring an almost crescent-shaped piece of land wrapped around a lone volcano. The only wine museum in the whole of Greece is located here. Inside a cave and 26 feet underground, the museum will introduce you to the country's unique wine industry and history, which goes back thousands of years.
Santorini has such a long history so you'll be able to see artifacts and tools that are thousands of years old. And then, when you're done, there are plenty of opportunities to taste local wines. You should plan to finish off the evening at one of Santorini's incredible restaurants high above the ocean overlooking the famous volcano – while sipping local wines, of course!
View this post on Instagram
WiMu, Barolo, Italy
Any wine lover will know that this list would simply not be complete without including Italy. This is a country rich with winemaking history, and the WiMu museum is something really special. This one is located inside a castle with history dating back thousands of years. The museum will tell you a story, starting on the terrace at the top of the castle and gradually descending into the cellar, where some of the best wines of the region were first made in the mid-1800s.
Your tour guide will introduce you to the history, the myths, and the interesting traditions that surround wine production in Italy. You'll of course have plenty of opportunities to try local wines and buy bottles of your own to take home.

Have you been to any of these wine museums? Perhaps you've been to a great wine museum that isn't on our list? Let us know in the comments.