Our Colorado Wine Country Travel Guide shares a brief history of the state's wine country, terroir, where to sip, where to stay and things to do beyond the vines
Colorful Colorado is known for its majestic mountains, world-class ski resorts and tons of breweries. But for all the wine connoisseurs out there, Colorado is also home to two designated American Viticultural Areas (AVAs, wine growing regions) and more than 80 wineries, many of which produce award-winning wines.
This Colorado Wine Country Travel Guide is designed to help you explore Colorado's wine scene. Be it downtown Denver's urban wineries, to the wine country in the Grand Valley, and everywhere in between.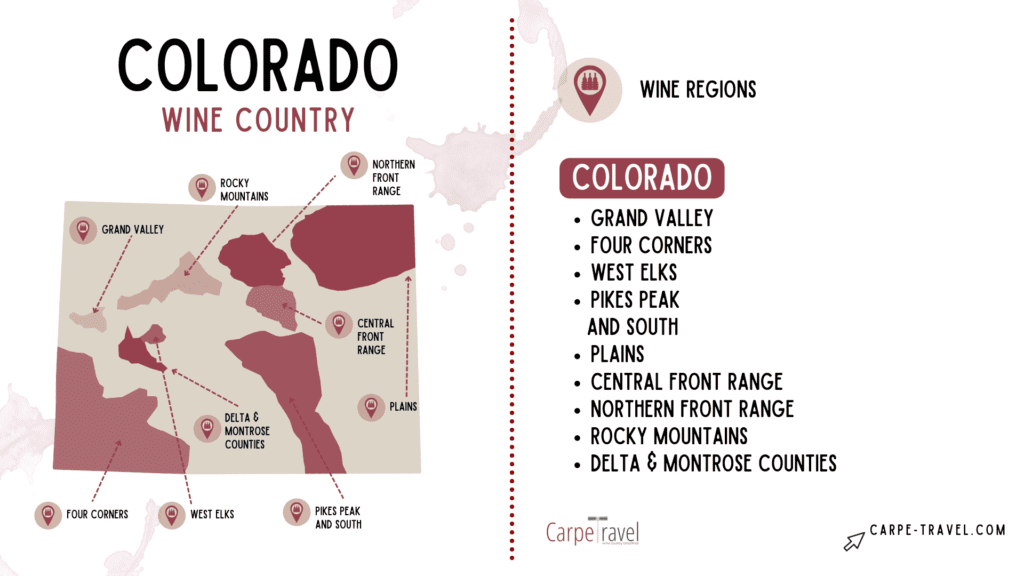 WHERE IS COLORADO WINE COUNTRY?
The Grand Valley AVA runs along the Colorado River between Palisade and Grand Junction. The West Elks AVA runs along the North Fork of the Gunnison River between Paonia and Hotchkiss. The wine regions are fairly close to one another.
Best Times to Visit
Early Fall is harvest. Temperatures are still warm, yet not boiling during the day making patios and picnics the perfect pairing. This is peak season, if you can travel during the week, you'll find lower prices. Summer is a great time to visit for outdoor activities but the day time temperatures are hot!
Colorado has some of the highest elevations of vineyards – not just in the United States, but the entire world! Argentina is the only wine region with a higher elevation than Colorado. Most of the vineyards in the state are between 4,000 and 7,000 feet above sea level.
Colorado is blessed with warm days, cool nights and low humidity. This combined with vineyards at high elevation pairs perfectly for viticulture. The state is home to two AVA's – The Grand Valley AVA and The West Elks AVA. While the state has only two official wine regions, you can find vines and wineries throughout much of Colorado.
The Grand Valley AVA, is the larger of the two Colorado wine regions and home to the town of Palisade, which is considered the heart of the Colorado wine region. More Colorado Wine 101.
TOP GRAPE VARIETIES
WHITE WINE GRAPES
RED WINE GRAPES
The Grand Valley in Colorado was nominated as one of the top 10 wine destinations in the entire world in Wine Enthusiasts 2018.
George A. Crawford, who later became the Colorado Governor founded Grand Junction, was the first person to see the Grand Valley's potential for grape production. In 1881 he planted 60 acres of vines on Rapid Creek above Palisade, along the Colorado River. Wine production in Colorado was born. Like all states within the U.S. production came to a screeching halt in 1920 when Prohibition took effect. It wasn't until 1977 that wine production in Colorado began to bud again.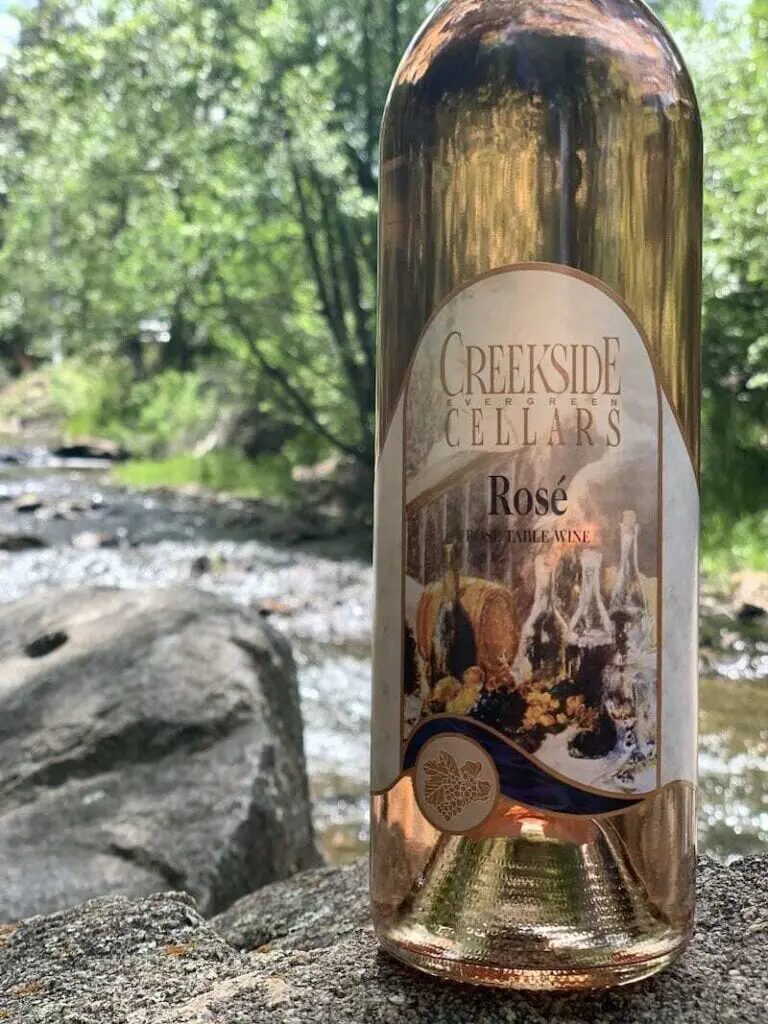 Colorado is home to more than 150 wineries statewide, with more than 10 urban wineries in downtown Denver. Our top three favorites are…
Colterris
Winery

Bookcliff
Vineyards
MORE OF BEST COLORADO WINERIES TO SIP IN
Denver Wineries Totally Worth Sipping-In – Best Palisade Wineries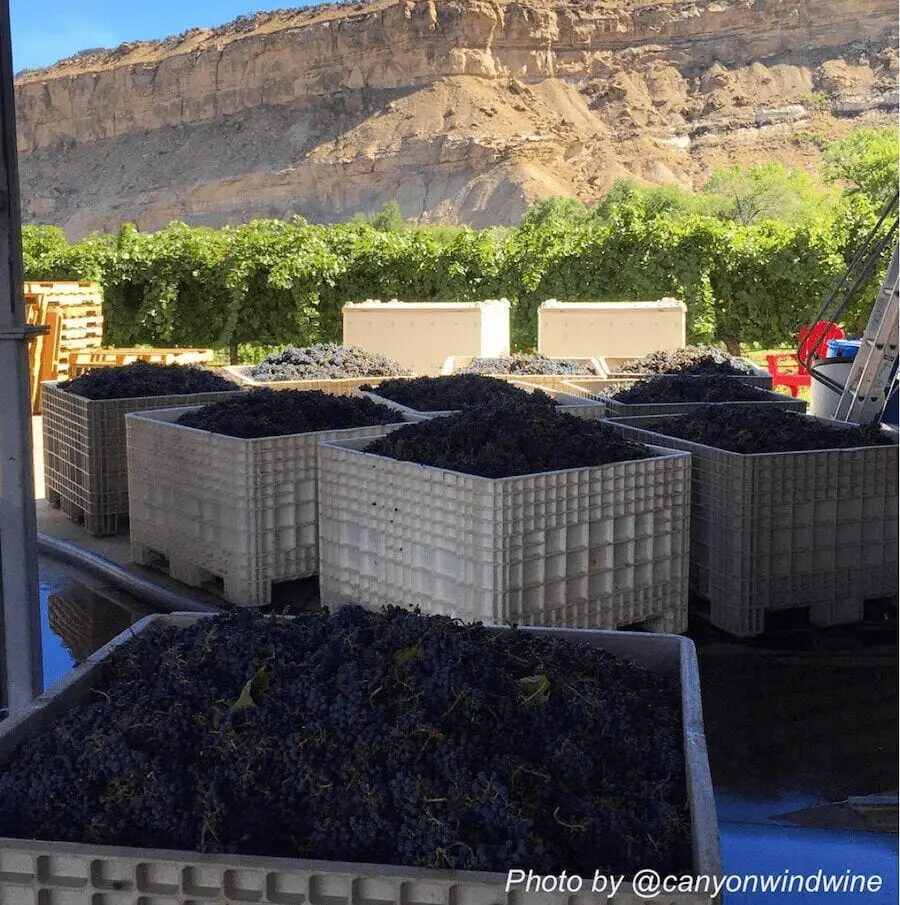 COLORADO WINE FESTIVALS
Food & Wine Classic in Aspen
Taste of Vail
Telluride Wine Festival
PLAN YOUR COLORADO WINE VACATION
Spoke & Vine, Palisade
Wine Country Inn, Palisade
Red Arrow Inn & Suites, Delta
ITINERARIES
We have a few wine tasting itineraries so you can sit back and sip in all that the Colorado wine country has to offer.
Rent a car and do it yourself? Hire a driver? Uber? How to determine your wine country transportation options.
Burger Night on the Vineyard at Maison la Belle Vie Winery is a treat for the whole family! The outdoor patio offers stunning views of the surrounding vineyards with the Bookcliffs as the backdrop while live music fills the air.
Float the Colorado River. The two-hour float trip takes you down the Colorado River where you can view different vineyards and orchards (April to October). You can also rent a kayak, paddle board or canoe instead.
Sip in More of Colorado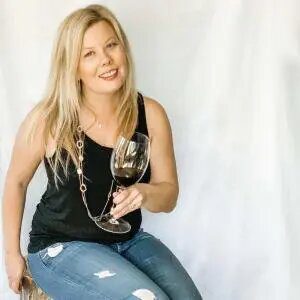 Elaine Schoch (pronounced the German way – Shock) is the editor and founder of Carpe Travel as well as an award-winning travel writer, wine judge, certified by the Wine & Spirit Education Trust (WSET) Level 2 and certified American Wine Expert. She is married to The Husband and has two kids, Princess One and Two – who's interest and knowledge in wine is quite extensive. Not to mention the stamps in their passports.