Why not pair your next road trip to one the 420+ National Parks in the United States and a getaway to wine country?
There's no better way to explore the vastness of the United States than through its National Parks systems. Pairing the country's National Parks with nearby wine regions makes any trip more delicious. That's just what we've done for your road tripping wine loving travelers – pulled a list of nine US National Parks that border (or are close to) wine regions within the US.
9 Wine Regions with National Parks
White Sands National Park
New Mexico, Mesilla Valley AVA
Great wave-like dunes of gypsum sand dunes have engulfed 275 miles of desert in New Mexico, otherwise known as White Sands National Park. This is the world's largest gypsum dune field…and an excellent place for stargazing and to learn how to sand surf. The arid climate of the southwest doesn't immediately conjure images of lush, green vineyards and yet New Mexico not only has a burgeoning modern wine industry, it also lays claim to America's oldest. To sip it all in, start in Las Cruces, which is a great jumping off point to explore New Mexico's Mesilla Valley AVA. Known for big red wines you're going to find fabulous Zinfandel, Syrah and Tempranillo.
New Mexico Wine Travel Guide: Where to Sip, Stay and Things to do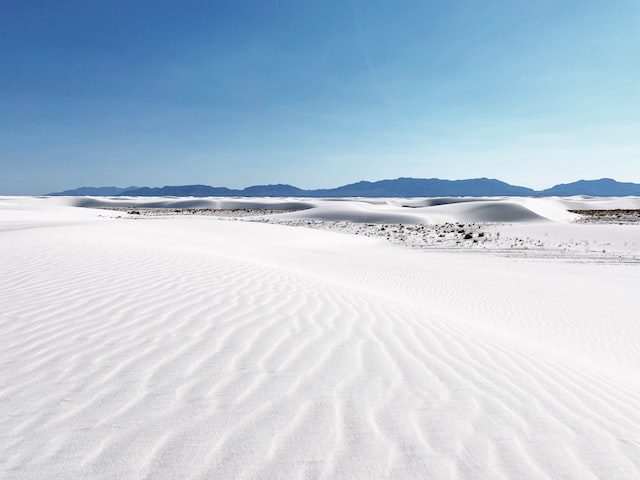 Shenandoah National Park
Virginia, Monticello AVA
Shenandoah National Park in Virginia is just 75 miles from Washington DC. With cascading waterfalls, spectacular vistas, fields of wildflowers and wildlife galore it's not to be missed. Towards the southern end of the park is a town called Charlottesville, and the Monticello AVA — home of Thomas Jefferson's Monticello Estate. It was here where Jefferson dedicated 2,000 acres of land to growing grapes and winemaking, but with little success. Today's vineryards have learned from Jefferson's mistakes and have turned Virginia into an amazing wine producing state. Take some time to explore the Monticello AVA where you will find excellent Cabernet Franc, Petite Verdot and Viognier. One stop not to miss is Veritas Vineyards.
Virginia Wine Travel Guide: Where to Sip, Stay and Things to do
Grand Canyon National Park
Arizona, Verde Valley AVA
The Grand Canyon National Park is THE ultimate National Park in the United States. More than six million visitors come every year and for a good reason. It's utterly astounding. For wine lovers you're only two hours south of Sedona, home to the Verde Valley AVA, Arizona's newest official wine region. Here you'll find excellent Viognier, Syrah and Mourvedre. And if you're making a road trip playlist, make sure to add Tool to it. Lead singer of Maynard James Keenan owns one of Arizona's top wineries, Caduceus Cellars. It's right in the heart of the Verde Valley and one not to miss.
Arizona Wine Travel Guide: Where to Sip, Stay and Things to do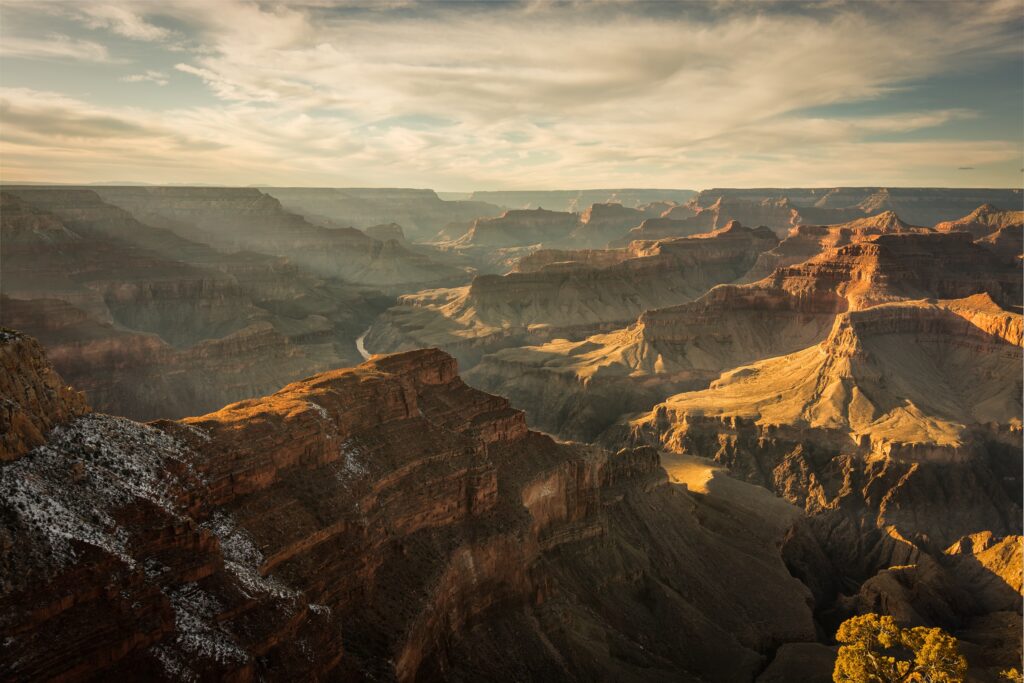 Crater Lake National Park
Oregon, Willamette Valley AVA
Nearly 8,000 years ago when volcano erupted in what is now Oregon and trigged the collapse of a tall mountain peak. This area is now known as Crater Lake, home to the deepest lake in the United States and the Cascade Mountain Range. While the Cascade Mountain Range might be a draw for the park, it's also a key player what makes Oregon's Willamette Valley AVA and its wines so amazing.To see why, head two hours north to Eugene, a great starting point for sipping in the Willamette Valley and its world-renowned Pinot Noirs.
Willamette Valley Wine Travel Guide: Where to Sip, Stay and Things to do


Black Canyon of the Gunnison National Park
Colorado, Grand Valley AVA
Black Canyon of the Gunnison National Park in Colorado is home to some of the steepest cliffs, oldest rocks and craggiest spires in North America. The Gunnison river spent two million years carving these deep, steep and stunning narrow views. About an hour and a half north of Black Canyon National Park is the town of Palisade and the Grand Valley AVA, the heart of the Colorado wine country. Not only are the wines amazing but the cute little town of Palisade is delicious to sip in. A few favorite wineries to visit Sauvage Spectrum, Colterris, Bookcliff Winery and Two Rivers Winery.
Colorado Wine Travel Guide: Where to Sip, Stay and Things to do
Joshua Tree National Park
California, Temecula AVA
In southern California you'll find the land or two deserts meet, Joshua Tree National Park. The intersection of the Mojave and the Sonoran desert provides 800,000 acres of desert ecosystem to explore. And, about two hours southwest of Joshua Tree National Park is Temecula Valley AVA, the one and only AVA in this area. Sitting atop a 1,400-foot-high mesa with cool air and fog flowing through gaps in the mountains, Temecula Valley provides grapevines with enough diurnal range (difference between day and night temperatures) for grapes to retain natural acidity, a necessary component for complex, balanced, age-worthy wines. Here you will find excellent white wines including Viognier, Marsanne, Roussane and red wines such as Sangiovese, Barbera, Syrah and Grenache. Highly recommend you make sipping stops at Bottaia Winery,Robert Renzoni Vineyard and Hart Winery.
Temecula: Wine Travel Guide: Where to Sip, Stay and Things to do
Mount Rainier National Park
Washington, Yakima Valley AVA
Mount Rainier National Park was founded in 1899, only the fourth national park in the United States at that time. Today at preserves nearly 240,000 acres of land including Mount Rainier an active volcano. It's also the highest point in the Cascade Mountain Range, which is a draw for visiting the park but essential for the nearby Yakima Valley AVA (and Columbia Valley AVA, which Yakima Valley sits within). The town of Yakima itself about an hour east of Mount Rainier National Park, making it a perfect starting place to begin exploring this Washington wine region.
Washington Wine Travel Guide: Where to Sip, Stay and Things to do
Pinnacles National Park
California, Monterey AVA
Pinnacles National Park is a mountainous park who earned its name from the eroded leftovers of multiple ancient volcanoes eruptions, leaving caves, canyons and towering rock spires. In other words, an outdoor playground for hikers, climbers and cavers to test their athleticism and nerve. The eroded volcanic leftovers also helped to create the rich soil in the wine regions of Monterey County, an hour west of Pinnacles National Park. One of the best places to begin your sip trip to Monterey Country is the beautiful coastal town of Carmel-by-the-Sea.
Monterey Wine Travel Guide: Where to Sip, Stay and Things to do
BONUS: Lyndon B Johnson National Historic Park
Texas, Texas Hill Country
Everything is bigger in Texas especially when it comes to what's known as the Texas White House. Lyndon B. Johnson was the 36th President of the United States, and His child at home and ranch were established as a national historic park in 1969 to protect the former presidents child at home and ranch and surrounding property. Today visitors can tour both which is just 50 miles out outside of Austin west of Austin in the Texas hill country, the heart of the Texas wine country.
Texas Wine Travel Guide: Where to Sip, Stay and Things to do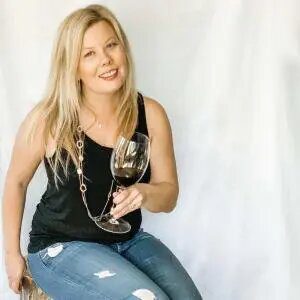 Elaine Schoch (pronounced the German way – Shock) is the editor and founder of Carpe Travel as well as an award-winning travel writer, wine judge, certified by the Wine & Spirit Education Trust (WSET) Level 2 and certified American Wine Expert. She is married to The Husband and has two kids, Princess One and Two – who's interest and knowledge in wine is quite extensive. Not to mention the stamps in their passports.