Our Washington Wine Travel Guide shares a brief history of the state, terroir, where to sip, where to stay and things to do beyond the vines
Washington is commonly known for being home to the first Starbucks, but coffee isn't the only beverage the state is popular for. Washington is a premium wine producing region. Although Washington State has a relatively young wine industry, it is the nation's second largest wine producer and ranks among the world's top wine regions. Washington wines can be found in all 50 states and in more than 40 countries around the globe.
Winemakers from Italy to Australia, and everywhere in between have established themselves in Washington. They have crafted unique wines that reflect the distinct characteristics of the region, and are consistently receiving praise from regional, national and international critics for their high-quality hand-crafted wines. Washington receives a higher percentage of high scores from the top wine publications than other leading wine regions.
BEST TIMES TO VISIT
Washington is in its prime between late April and the beginning of November, from bud break to harvest. If you don't love heat though, avoid late-June through the beginning of August when the mercury often registers in the triple digits.
Washington's wine history dates all the way back to 1825 when the Hudson's Bay Company planted the first grapes at Fort Vancouver.
After a slow start, wine culture grew up fast in Washington. It took more than a century to get going, but by the 1970s, it was full speed ahead.
The first grapes were planted in Washington at Fort Vancouver by the Hudson's Bay Company in 1825. It wasn't until 1914 that premium winegrowing began in earnest, with W.B. Bridgman's vineyards in the Yakima Valley taking root, and in 1960 the first commercial vineyards existed. By the 1970s, California was shocking the world by besting France in international competitions, Washington had just 10 wineries.
But by 2001, it had reached 100, and today there are more than 1,050 wineries and 400 growers thriving across the state, with 80 varieties of grapes under vine and more than 60,000 acres planted.
Best of all, despite Washington's steep and precipitous ascent to the world stage, it is still relatively value-priced. Between 2009 and 2019, the average number of Washington wines scoring 90 and above according to the Wine Spectator was 45%, compared to California's 36% and Italy's 38%. (It was bested by France's 46%).
But Washington beats all other comers in terms of value. The average price per bottle of those 90+ wines in Washington was $48, compared to Italy's $70, California's $77 and France's $97.
On the ground, you'll find the prices of hotels, restaurants and activities in Washington are equally wallet-friendly.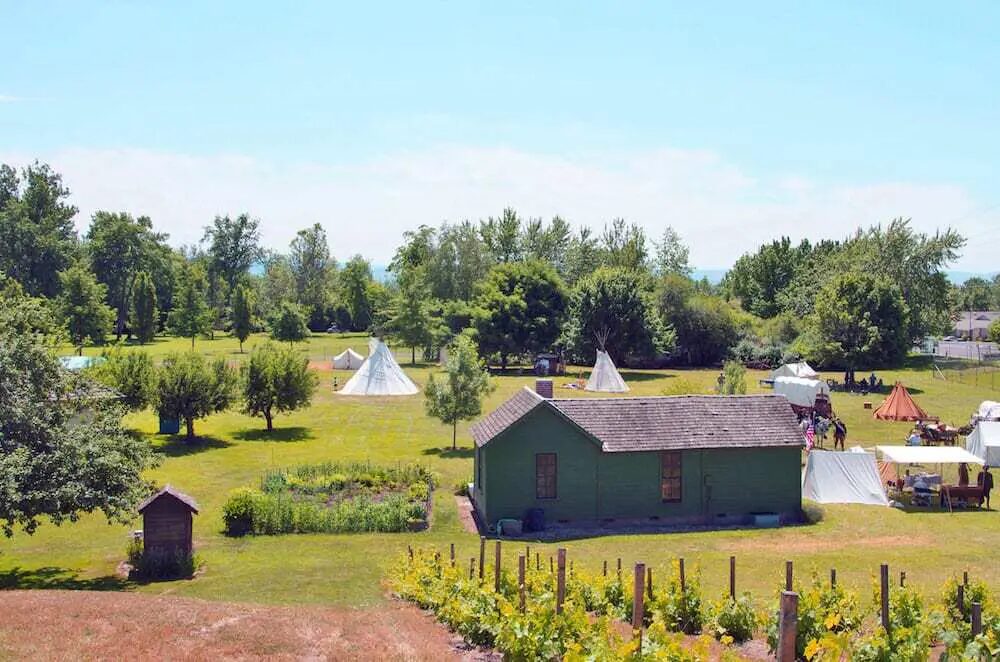 Washington is the second largest producer of premium wine in the United States.
The terroir of the 71,300-square-mile state (the 18th largest in the U.S.) is incredibly diverse.
Western Washington is mild and wet; people, but not grapes thrive there, in and around Seattle, the Pacific Ocean and the Puget Sound. Eastern Washington is a hot, dry, desert with patches of vineland and agriculture, defined by the Columbia River, and the Cascade and Olympic mountains. Eastern Washington's soils and indeed the landscape itself was created 20,000 years ago during cataclysmic floods from Lake Missoula, which left large boulders, low nutrient and well-drained microscopic silts, gravels, sand and basalt rock soils in its wake.
Volcanic eruptions in Eastern Washington millions of years ago also left a legacy in the soil, and five mountains—Mount Baker, Glacier Peak, Mount Rainier, Mount St. Helens and Mount Adams—are still considered active volcanoes with high or very high potential to erupt.
There are now 20 official American Viticultural Areas (AVAs) in Washington, many of which are recent additions (Rocky Reach was the 20th, added in June of 2022). For an AVA to be recognized by the Alcohol and Tobacco Tax and Trade Bureau (TTB), they must make a data-driven, scientifically supported argument that their region is distinct in terms of geography, soil content, elevation and / or climate, a process that often takes considerable resources and time.
A range of grapes thrive in Washington, with Cabernet Sauvignon, Merlot and Syrah dominating the red plantings, and Chardonnay, Riesling and Sauvignon Blanc leading plantings for the whites.
WHERE TO STAY
Willow Lodge, Woodinville
The Hyatt Regency-Bellevue, Woodinville
The Archer Hotel-Redmond, Woodinville
Lodge at Stehekin, Lake Chelan
WA WINE FESTIVALS & EVENTS
Taste Washington: Four days chock-full of some of the best wine and food Washington State has to offer are at the Taste Washington. Sip exclusive pours from world-class vintners, eat gourmet bites from some of the nation's most-talented chefs and partake in private food and farm tours.
---
Sip in More of Washington Wine Country