Wine might be what draws people to Walla Walla but there's a lot more to uncork.
Nestled in a stunning valley surrounded by streams, mountains and vineyards you'll find Walla Walla, Washington. The area is often described as being one of the most fertile pieces of land in the nation, producing crops such as asparagus, wheat, strawberries and the much-loved Walla Walla sweet onions. That said, it's the wine that draws people to visit the area.
With over 120 wineries producing world-class wines of all variations, Walla Walla should be on every wine lovers list of destinations to explore. You can easily spend weeks exploring the vineyards but there is so much more to do in the wine country when you venture beyond the vines.
Top 12 things to do in Walla Walla…Beyond the vines
1. Morning Trip to Fort Walla Walla Museum
Start the day with a trip through history when you visit the Fort Walla Walla Museum. Set on the grounds of a 19th-century military farm, this museum offers an amazing educational experience for the whole family across 15 acres of land.
Living history performances take place every day in its authentic pioneer village, and there are even life-sized replicas of thirty-three-mule teams responsible for pulling the Harris combine. If you're looking for fun and interesting things to do in Walla Walla, this is a great way to start an exciting day.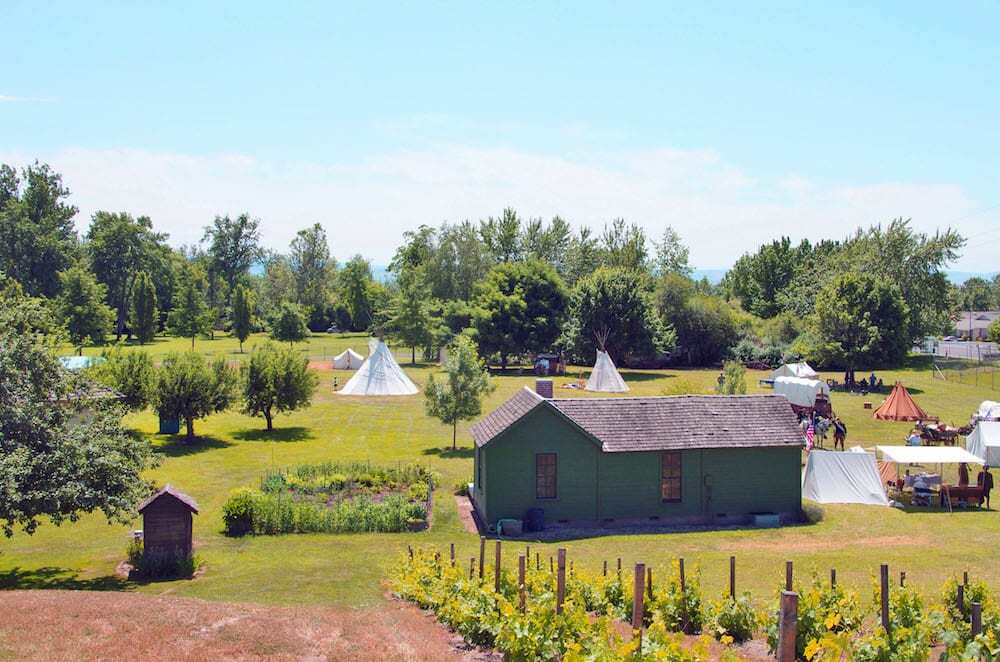 2. Take a Hike in the Blues
Love hiking and experiencing natural beauty? One of the best things to do in Walla Walla is to take a hike through the Blues! Follow Mill Creek Road to Tiger Canyon and you'll get the best views of this amazing canyon with its north-facing slopes, wildflowers, and ponderosa pine trees.
There are many other trails to choose from, too. There's the Umatilla National Forest that offers an even more incredible view of Walla Walla's natural beauty, as well as trails across Table Rock, North Fork, and beyond.
3. Morning Golf Like a PGA Pro
Start the day with a round of golf at the Wine Valley Golf Club.This course is one of five PGA qualifiers in the world. If you love golf – or just a good view – book a tee time and get your blood pumping, breathe in that fresh country air at this stunning venue designed by Dan Hixson.
With rolling hills, weekly specials, and a fabulous restaurant that offers great food and drink, it's the perfect way to exercise and get physical without feeling like you're working out. f you're a golf lover and you're looking for things to do in Walla Walla, this is one stop you should not miss!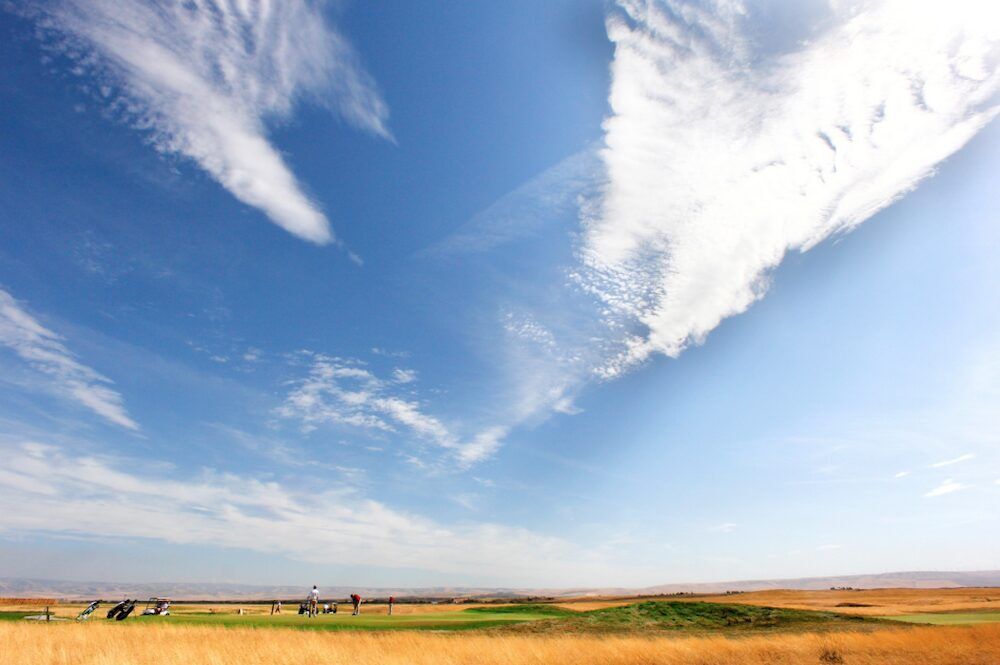 4. Experience Walla Walla's Distilleries and Breweries
Walla Walla is known for more than just its amazing wineries and vineyards…it's also a hub for breweries and distilleries. When looking for things to do in Walla Walla, be sure to stop by the Burwood Brewing Company.
Here you can sample local craft ales, see how the beer is made, and even enjoy events where they bring in food trucks and host fun gatherings. DW Distilling's tasting room is another fantastic place to sample some locally-made brandy.
5. See the Sculptures
Walla Walla boasts a huge range of public sculptures that are scattered throughout multiple walking tour paths. The Whitman Sculpture Walk takes you through all of these great sculptures, showing you the delights of the 2002 Deborah Butterfield sculpture 'Stux', made of driftwood and cast bronze.
You'll also see the PE-WA-OO-YIT, otherwise known as the Treaty Rock, which was a gift in 1955 from the Cayuse, Yakima, Nez Perce, Umatilla and Walla Walla tribes that commemorated the signing of the treaties with the American government in 1855.
Many other sculptures tell a story of Walla Walla's incredible history, and others incorporate contemporary art designs, making the Whitman Sculpture Walk a must-do activity.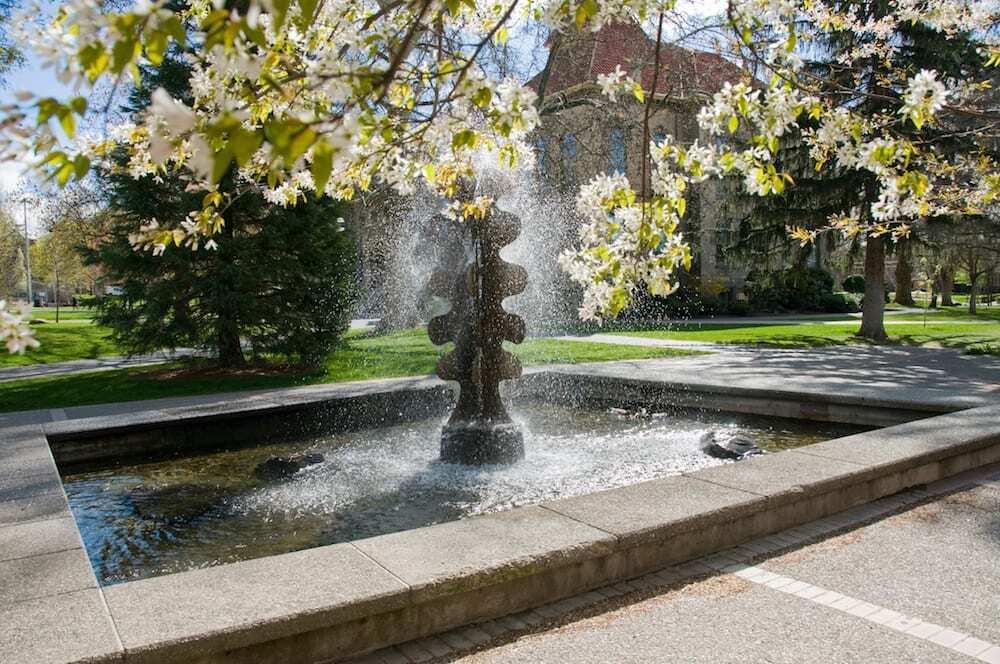 6. Discover French-Canadian History
There is a lot of French-Canadian history to experience in Walla Walla, and you can see it all for yourself at the Frenchtown Historic site. This was originally the homeland of the Cayuse and Walla Walla tribes, and it is where French-Canadian voyageurs first settled with the Métis families in 1823.
Later, in 1855, the land became the site of the historic Battle of Walla Walla. Visit the Frenchtown Historic Site and you'll see amazing examples of history including a cabin that is believed to be the oldest example of a French-Canadian construction in the entire state, and the famous St. Rose Cemetery.
7. Pioneer Park
Walla Walla is home to 15 parks with the oldest being Pioneer Park, established in 1902. What makes this park unique is the man who designed it – Frederick Law Olmstead – he is known as the father of landscape architecture and the designer of New York City's Central Park. Walla Walla isn't nearly as hustle and bustle as NYC but the 46-acres of open space at Pioneer Park still provides the same peaceful escape for a growing town. If you visit, make sure to check out the free outdoor aviary as it provides an entertaining and educational exhibit of waterfowl and land-dwelling birds. (Kids will love it!)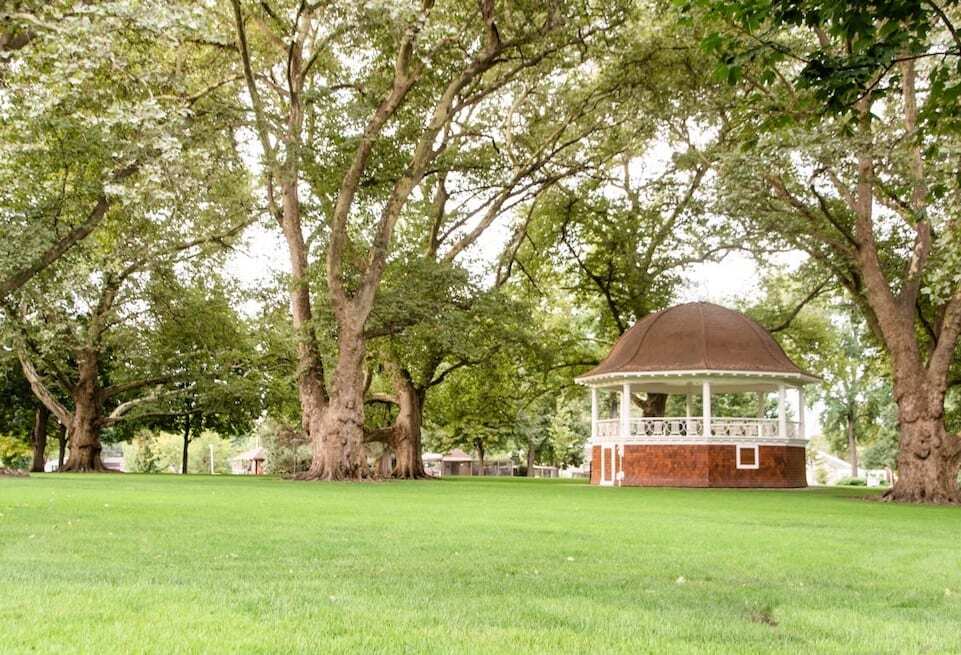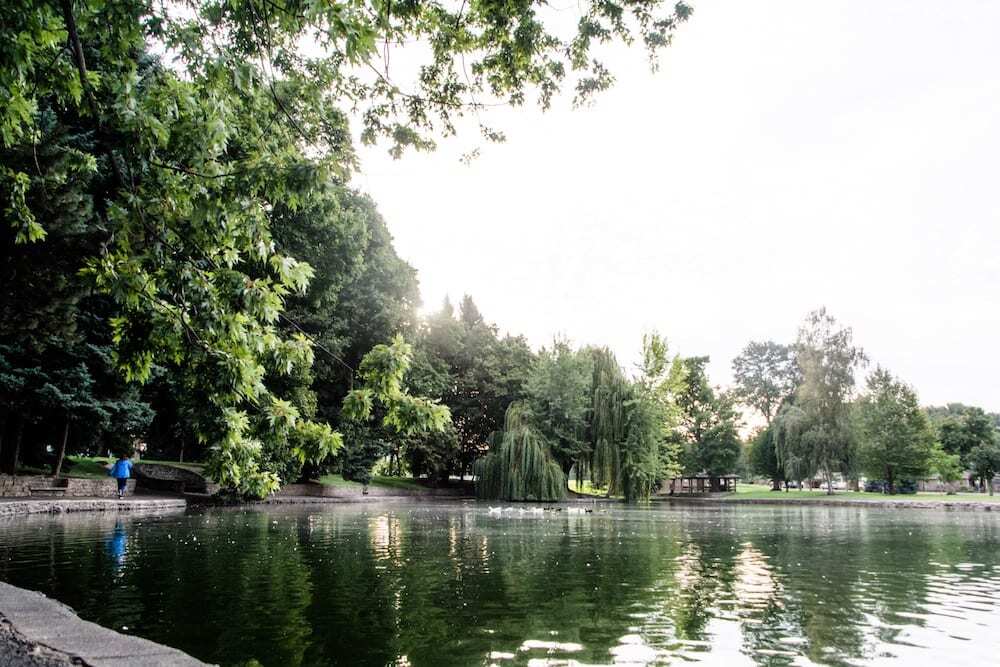 8. Find Fresh Produce at the Farmers Market

Love fresh produce and want to experience life as a local? Head down to the Walla Walla Valley Farmer's Market on Orchard Street, where you'll find farm-fresh veggies, meat, eggs, and even flowers. There are many artisan food stalls and independent stores offering amazing locally made products too. Make sure to grab a sweet onion or two – Walla Walla is famous for them!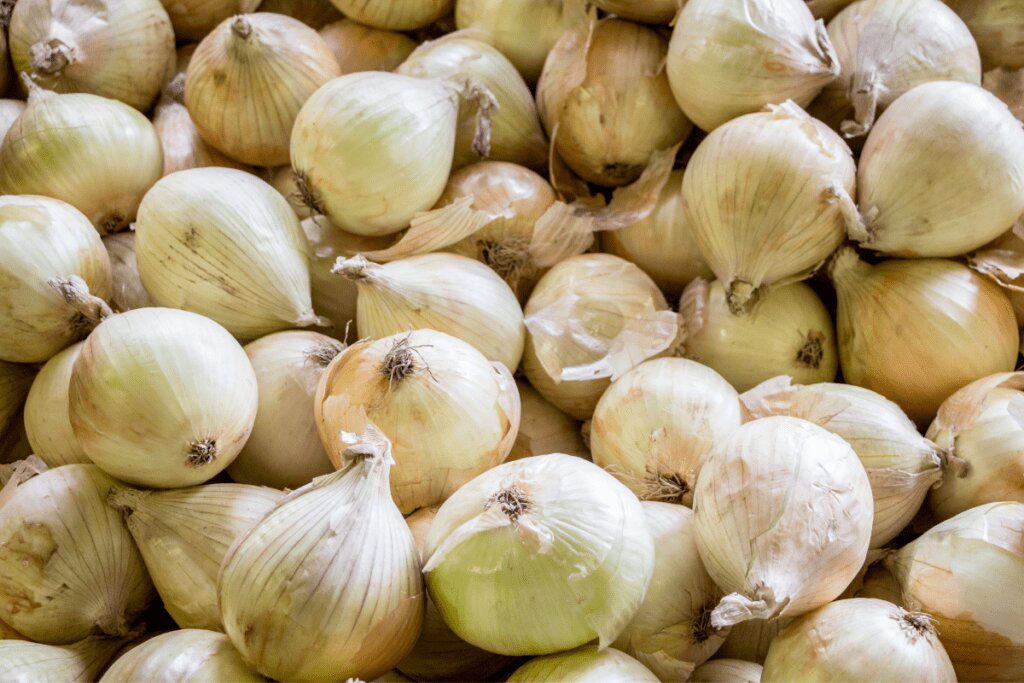 9. Kirkman House Museum
Experience even more local history at the Kirkman House Museum, a real-life example of how the better half lived in the 1800s. This is a stunning and luxurious 1880s mansion that was built during a period of huge economic growth. It is one of the most beautiful remaining Victorian structures in the area and it's open for you to see, inside and out.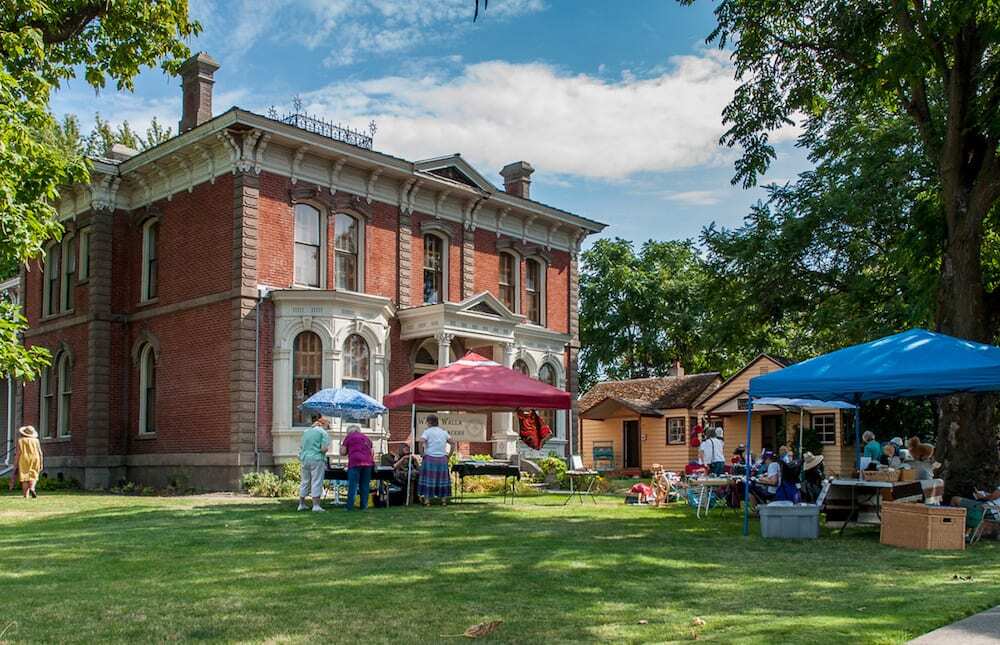 10. Take a Walking Tour of Boyer Avenue
Enjoy a walk and experience local culture and history at the same time by taking a walking tour of Boyer Avenue. The route will take you along Boyer Avenue right up to Whiteman College, passing by many historic local homes, Pioneer Park, some of the State Record Trees of Walla Walla, and even the site of the 1855 Treaty Council. It is around three miles, but the walk is well worth it if you want to get a feel of the history and lifestyle of locals in the area.
11. Shop Until You Drop in the Historic Downtown
Downtown is the heartbeat of Walla Walla and the historic Main Street is buzzing with art galleries, wine tasting rooms, coffee shops, restaurants, and super cute boutiques. (Our favorite is Thirty Fifth + Butter.)
Much to the delight of locals and visitors, the National Trust for Historic Preservation presented the city with its Great American Main Street Award back in 2001. With its warm ambiance and hipster vibe, historic downtown Walla Walla is the place to be for shopping and people watching…and a little wine tasting if you want to hit one of the many tasting rooms.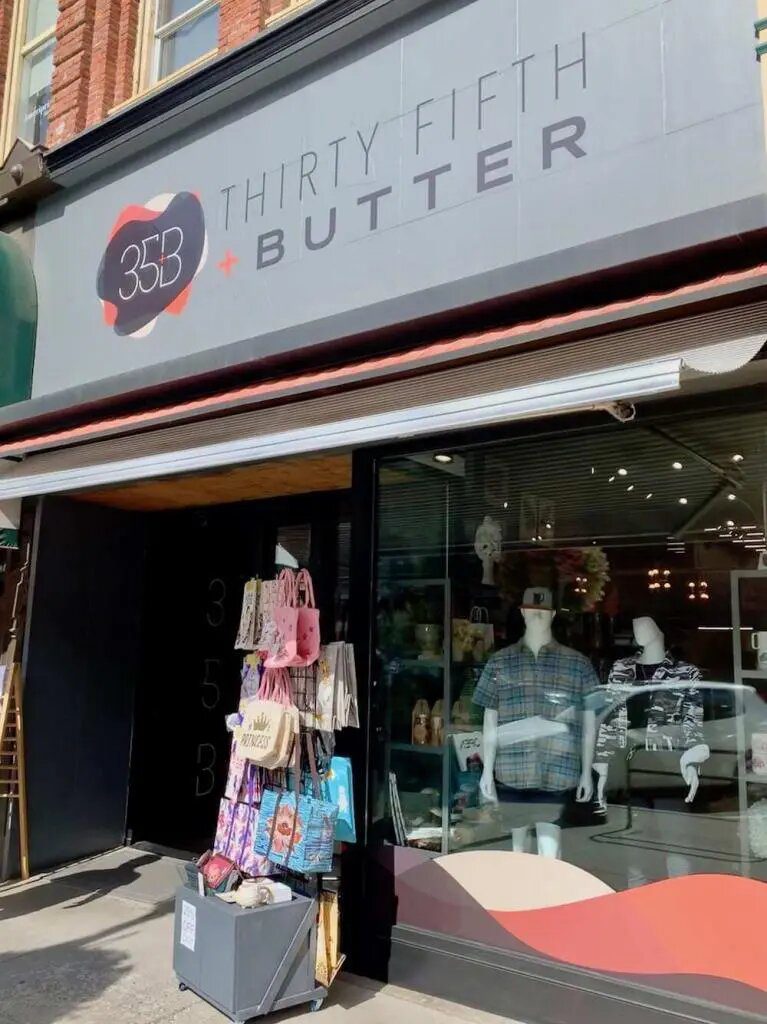 12. Enjoy Live Theater Performances
Walla Walla boasts a number of amazing and historic theaters where you can see live music concerts, fundraising events, theater productions, comedy, and so much more. The Gesa Power House Theater is a popular venue inside a renovated former utility station that today boasts regular performances and community events. The Little Theater of Walla Walla is another amazing place to see productions, and given they've been doing it since 1944; you can bet they know what they're doing!
Looking for more ideas on things to do in Walla Walla? See our Walla Walla Wine Travel Guide.
---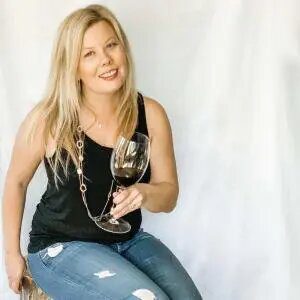 Elaine Schoch (pronounced the German way – Shock) is the editor and founder of Carpe Travel as well as an award-winning travel writer, wine judge, certified by the Wine & Spirit Education Trust (WSET) Level 2 and certified American Wine Expert. She is married to The Husband and has two kids, Princess One and Two – who's interest and knowledge in wine is quite extensive. Not to mention the stamps in their passports.