While your time among the vines of Santa Barbara is pretty much guaranteed to create many great memories, to truly appreciate this beautiful place, it is important to fit a few other activities into your schedule or you could return home regretting all the amazing things that you missed out on. Fortunately, there are tons of things to do in Santa Barbara beyond the vines that will ensure you have the trip of a lifetime.
Hike in the Santa Ynez Mountains – Inspiration Point
What better way to cleanse your palette in preparation for the next visit to the vineyard than to embark on a hike in the Santa Ynez Mountains to a place called Inspiration Point? Those who appreciate truly stunning panoramic views of the Pacific Ocean, Santa Barbara, the Channel Islands as well as the sprawling mountain range need to look no further than this trail.
Anyone who hears the word "hike" and thinks that they will be gone for the entire day shouldn't be too worried. It only takes about an hour and a half to navigate this moderate level hike from your starting point at Tunnel Trail onto the uphill terrain.
The path is a mix of paved road, dirt road and trail that will ultimately lead you to the jaw-dropping summit. Three and half hours in total will see you back at your starting point.
Go Whale Watching
Have you ever watched one of those spectacular nature documentaries and wished that one day you could witness the wonder of a humpback whale in person? Well, this is one of those once in a lifetime-activities to strike off your bucket list while you are in Santa Barbara.
From late November through to the end of April, Pacific grey whales make the journey south, passing by Santa Barbara in search of warmer waters, while their return from May through early fall sees them traveling north for Alaska's cool waters.
Photo by Alain Rieder on Unsplash
It's during the latter period that blue whales and humpback whales can be expected to make an appearance. There are plenty of ways to get up close and personal with these marvels of nature with a variety of different yachts, cruises and catamaran cruises accommodating thrills seekers every day from Santa Barbara Harbor and Stearns Wharf.
Ride the Coastline
Few places on Earth can boast about having the kind of diversity that Santa Barbara has in terms of views. Whether you are someone that likes a leisurely peddle along Goleta Beach Park or if you prefer to test your quads and embark on a more adventurous trail through the mountains on the Gibraltar Road, there are plenty of different trails ready and waiting for you to explore. You can also choose to simply ride right town and along the Beach Way. One of the joys of cycling in Santa Barbara is that no matter what time of the year, you can expect modest temperatures that won't cause you to break out in a wine-sweat, unless, of course, that's what you're looking for!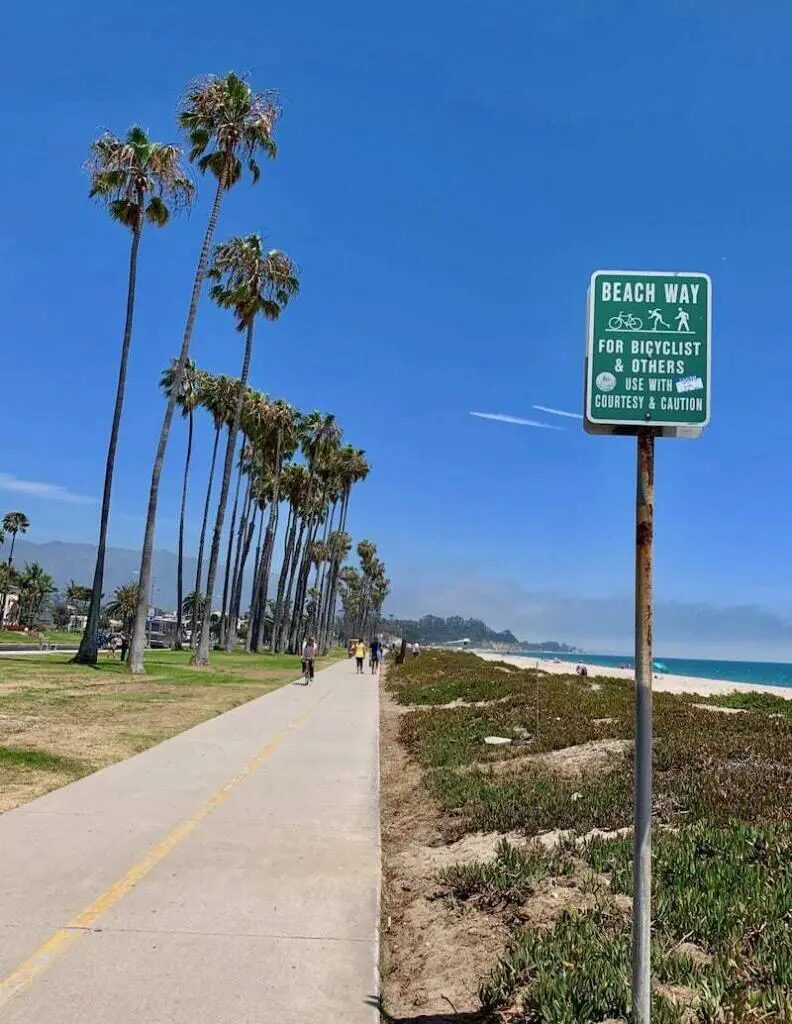 Spend Time at Santa Barbara Zoo
If you're looking for things to do in Santa Barbara that the whole family will enjoy, Santa Barbara Zoo is an absolute must. Home to 500 different animals and 146 species of mammals, there are plenty of things to see and do for kids of all ages here.
From guided tours, live stage shows and a huge climbing wall to a zoo train, giraffe feeding and an awesome VR experience, there are lots of things to do besides getting up close and personal with your favorite animals.
Enjoy Quiet Time at Channel Islands National Park
Do you like the idea of recharging your batteries in nature? If so, get yourself to Channel Islands National Park.
Close to California's mainland yet worlds apart, the park is free from hustle and bustle making it the perfect stop for those that want to slow down a little and reconnect with their soul and spirit.
You can try your hand at surfing, kayaking, diving, and snorkeling or, if you prefer something more calming like bird watching and fishing, this is the perfect place.
Camping is also an option and, as the park comprises of five islands, our top tip would be to plan your time wisely as there's so much beauty to be explored in this area.
Visit Old Mission Santa Barbara
Known as the "Queen of the Missions" the historic Old Mission Santa Barbara delivers elegance as well as a stunning backdrop in the San Ynez Mountains. Built by the Spanish Franciscans back in the late 18th Century, this is your chance to walk the corridors and grounds of a landmark that reveals its history to you through its artifacts, living quarters and truly beautiful gardens.
Recognized by its double bell towers, some people don't realize until they get here that this is still an active parish church, despite its age. It is as much a part of the Santa Barbara cultural landscape today as it was two hundred years ago. The views of the Pacific Ocean and Santa Barbara are truly breath-taking so don't leave home without your camera.
Hit the Beach (or Beaches)
Santa Barbara is paradise on earth for all beach-lovers. Anyone who wants to hit the waves for some surfing or paddle boarding should head straight to Leadbetter Beach, while those who would prefer to go for a cycle or enjoy a game of volleyball should seek out East Beach.
Butterfly Beach should be the destination of choice for those who'd prefer to soak up some sun whilst reading a book. And, if you fancy a picnic, then Goleta Beach Park has got you covered with grill and picnic areas. They also have horseshoe pits and volleyball courts.
Chumash Painted Cave – State Historic Park
Just 11 miles away from Santa Barbara is Chumash Painted Cave State Historic Park. Giving visitors a real sense of what life was like for the Chumash Native Americans, this is a must stop for history buffs. There are many drawings on the walls of the sandstone caves that date as far back as the 1600s and some anthropologists believe that one of the paintings depicts a solar eclipse that happened in 1677.
The paintings are protected by an iron gate but don't let that stop you from enjoying one of the most unique things to do in Santa Barbara.
Relax in Santa Barbara's Botanic Gardens
If you're looking for some chill time, the Botanic Gardens is the perfect place to allow nature to work its magic on you. Wander this 78-acre site that contains more than 1,000 species of both indigenous and rare plants.
Plenty of classes and events take place throughout the year, so if you are interested in all things horticultural, planning ahead of time and booking time away from wine and the world is worth doing.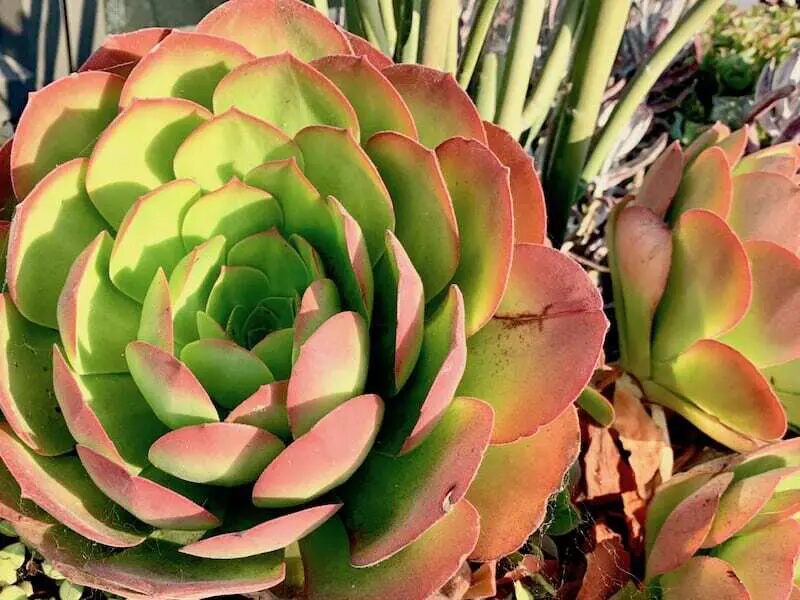 Shop Until You Drop in Downtown Santa Barbara
What trip away would be complete without a little retail therapy? State Street is the go-to place in downtown Santa Barbara and those who want to connect with their inner shopaholic will find plenty of chances to spend some cash.
Upscale boutiques and restaurants line State Street so leave plenty of time to browse. State Street is part of what's been dubbed The Funk Zone, home to 20+ wine tasting rooms, countless restaurants and a ton of art galleries and boutiques. So, if you do want to sip in some local wines and fare, check out our guide to doing The Funk Zone right.
And That's Not All
While it might seem that there is already a lot of things to do in Santa Barbara besides visiting vineyards and wine tasting rooms, there is a lot more so take some time to plan your trip and you'll create memories that will last a lifetime.
What are some of your favorite things to do in Santa Barbara? Let us know in the comments.