Walla Walla isn't just a town in Washington, it has become a world-renowned wine region and culinary destination. Now that you understand this, the question is when are you going to visit and where should you stay?
When visiting the wine region keep in mind that the Walla Walla AVA (American Viticultural Area) straddles the states of Washington and Oregon with about two-thirds of the vineyards being on the Washington side. With that said, the main area to stay and explore a larger portion of the Valley is the town of Walla Walla, at least for now.
Make sure to use Carpe Travel's Walla Walla Wine Travel Guide to uncork all the possibilities of where to sip, stay and things to do beyond the vines.
Walla Walla Hotels
There are a number of hotels, Bed & Breakfasts and AirBnB's to choose from. The largest – and nicest – downtown hotel is the historic Marcus Whitman Hotel and Conference Center. It's located in the heart of downtown Walla Walla so you're close to all the main restaurants, downtown tasting rooms and only 10-15 minutes from wineries. As for other hotels, you will find Hampton Inn, Courtyard Marriot and a variety of other chains. Eritage Resort is outside of the downtown area but does offer a higher-end, luxury experience set among the hills and vineyards. (I have heard they have plans to open a few more high-end options around town,)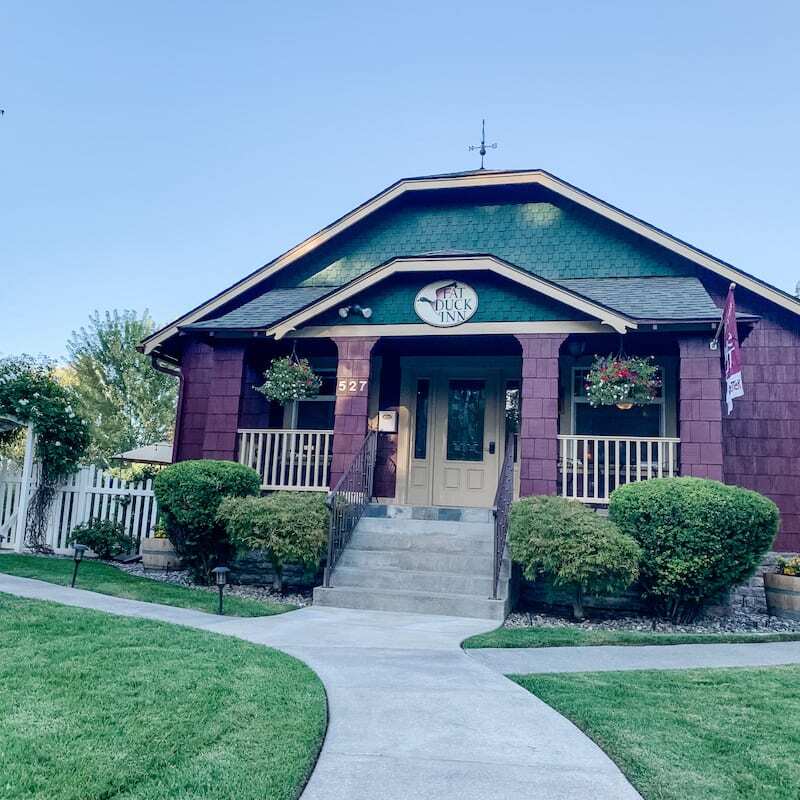 Walla Walla Bed and Breakfasts in Downtown
When it comes to Wall Walla Bed and Breakfasts there are several set in the downtown area among the historic homes. I personally fell in love with The Fat Duck Inn. The owners, Kim and Tim Gratzer purchased and reopened the Inn this past April (2019) and are offering an amazing, personal experience for guests. Including one of the best breakfasts I've had in a looooong time. (Tim is an amazing chef!) Make sure to read Carpe Travel's full review on The Fat Duck Inn, a Wall Walla Bed and Breakfast. A few other downtown Walla Walla Bed and Breakfasts to look into if the Fat Duck Inn is booked include…
I laughed when I heard the term, "It's the Walla Walla Way" but there is a way in Walla Walla that's unmatched by other popular wine regions I've visited. It's rare to see the winemaker, chef or Inn keep working when you're visiting, let alone have them sit down and hang out. Not in Walla Walla. It's literally the way they do things…at least for now.
Walla Walla Bed and Breakfasts Among the Vines
There is something to be said about sleeping among the vines when you're visiting wine country, the same holds true for the Walla Walla wine country. Some get places to consider staying that are outside of town and set in the oceans of wheat fields with islands of green, vineyards include…
Planning a visit to Walla Walla wine country? Use Carpe Travel's Walla Walla Wine Travel Guide to uncork all the possibilities.
Carpe Travel worked with Visit Walla Walla in creating the Walla Walla Wine Travel Guide, which includes Walla Walla hotels. All recommendations and opinions are our own.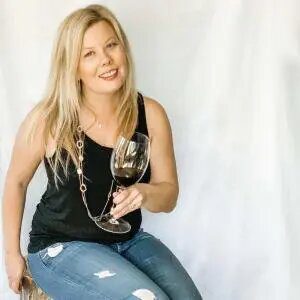 Elaine Schoch (pronounced the German way – Shock) is the editor and founder of Carpe Travel as well as an award-winning travel writer, wine judge, certified by the Wine & Spirit Education Trust (WSET) Level 2 and certified American Wine Expert. She is married to The Husband and has two kids, Princess One and Two – who's interest and knowledge in wine is quite extensive. Not to mention the stamps in their passports.