Urban wineries are popping up all over. Here are 9 U.S cities leading the trend the wineries you should sip in now.
Taking a trip to bucolic wine country is always a treat, but for those who prefer to sip and swirl minus the drive, there are plenty of urban wine trail options to discover throughout the country. With close proximity to wine countries, cities like Portland and San Francisco are a natural choice for thriving urban winery scenes, but there are plenty of under the radar locales that are getting into the wine production and tasting room game, namely Boise, Denver and Grapevine, Texas, a wine destination between Dallas and Fort Worth.
What is an Urban Winery
An urban winery is defined as a winemaking facility located in an urban environment versus the more rural, traditional vineyard location. These are different than wine tasting rooms that are located in urban locations given they make/produce wine at urban wineries. However, it's important to note that urban wineries will likely have a tasting room onsite (but sole tasting rooms will not have winemaking done onsite).
Here's a look at nine of the country's top urban wine trails and our picks for the standout urban wineries where guests can taste, tour and talk with the city's pioneering winemakers.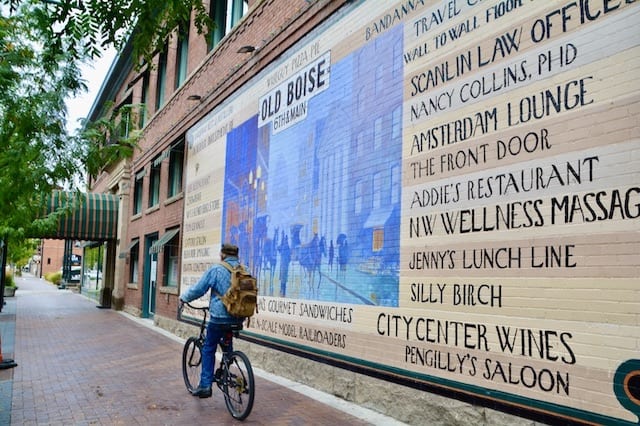 Urban Wineries to Sip in Now
Boise, ID
Idaho is certainly not the first place that comes to mind when thinking of wine country, but the state is home to over 60 wineries, as well as an urban wine trail located just outside of Boise. There are two ways to enjoy Telaya Wine Co. Keep it casual with a glass or two of Snake River Valley Syrah at the tasting room, or book a tour which includes an insider's look at the production area along with insight into the world of winemaking plus a guided flight of Gem State made six wines. Coiled Wines has a winery and tasting room in Garden City as well as a wine bar in downtown Boise. Standouts of the wine list include a sparkling Riesling and a Chablis style Chardonnay. Scoria's Rieslings and rosés are best enjoyed in one of the winery's two strikingly minimalist tasting rooms located downtown or in an outpost in Caldwell. More on Boise's booming wine scene here.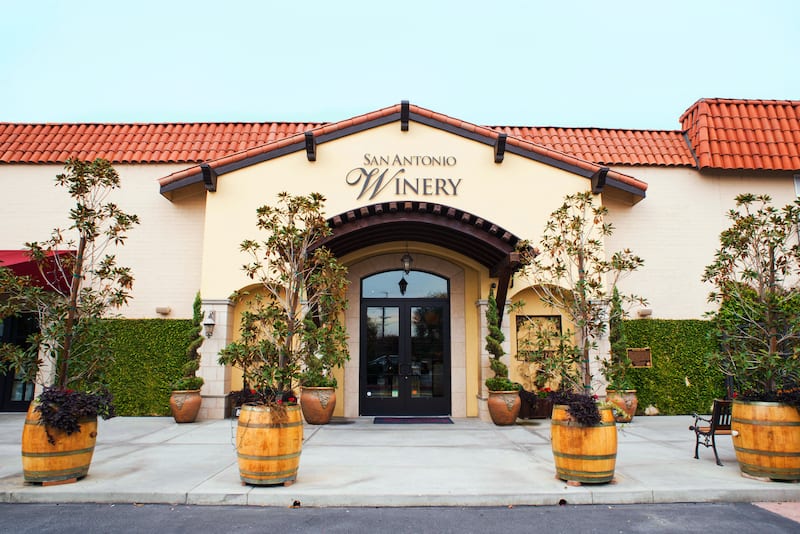 Los Angeles, CA
Somehow the urban wine trail trend is slow to pick up in L.A. Happily for those looking to sample wine within city limits, there are two Los Angeles wine tasting options. San Antonio Winery has been making wine in Los Angeles for more than a century. Their historic winery and tasting room is located downtown and offers flights, winery tours and an insight into the backstory of wine's role in the story of California. Perhaps the most exciting new addition to L.A.'s burgeoning winery scene is Angeleno Wine Co. Sourcing fruit from within 50 miles of their production space, the folks behind this new endeavor are making wines with a serious sense of place. Their current list offers only in California bottles such as Super Bloom White made with Verdejo and an Alicante Bouschet, a grape that was all the rage with Prohibition era winemaking rebels.
Denver, CO
Denver's beer scene might be historically robust, but the city's wineries are rapidly gaining ground with unique producers making everything from crushable cans to Rocky Mountain made natural wines. Using Colorado grown fruit, Balistreri Vineyards prides itself on making minimal intervention wines with indigenous yeast. The result is a line up of big bodied reds, a couple of whites and even a Colorado made Port. Visitors can round out their visit to Balistreri with an elegant al fresco lunch at the winery's restaurant.
With labels as striking at the winery's moniker, The Infinite Monkey Theorem made a name for itself with a range of canned reds, whites, rosés and sparklers. Book a tour of the winery and sample a full range of canned, kegged and bottled offerings.
Carboy is proof that Denver is indeed a wine town. The chain of wineries currently has three locations and a fourth is in the works. Each outpost features a full menu of wine friendly plates along with flights of Colorado grown wines including a carbonic Mourvedre and a sparkling rosé of Tempranillo, all served on tap. Read more about Denver's winery scene here.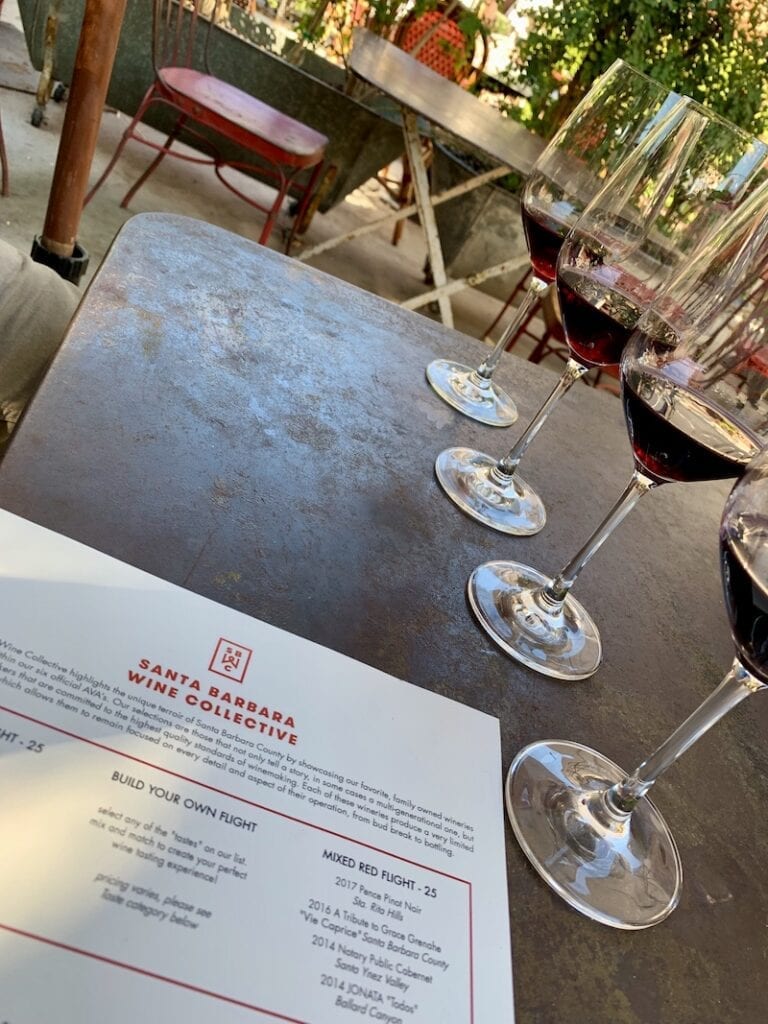 Santa Barbara, CA
Santa Barbara's Funk Zone might have a silly name but the seaside city's urban wine trail is serious business. Tasting rooms from nationally renowned wineries like Au Bon Climat, Presqu'ile and Bien Nacido can be found in the Funk Zone alongside some intriguing newcomers. Municipal Winemakers specializes in terroir driven, natural wines made with local grapes, and The Valley Project wines gives guests a chance to taste their way through the five AVAs of Santa Barbara. A few other suggested wineries in the Funk Zone – there are more than 20 wineries in the Funk Zone – Pali Wine Co., Kunin Wines, Santa Barbara Winery, Melville, Area 5.1, The Valley Project, The Santa Barbara Wine Collective and Riverbench Winery.
Here's more info on how to while away a couple of days in Santa Barbara.
Portland, OR
Portland's love affair with urban wineries dates back to 1999 when Hip Chicks Do Wine opened the doors to their locally sourced winemaking operation. These days the city has several urban wine tasting experiences to choose from. The Rose City's Buckman neighborhood is home to old world style specialist ENSO Winery as well as Coopers Hall, a winery and taproom focuses on kegged wines and fun bottles finished with poppable crown caps. Teutonic Wine Company is one of the city's more niche tasting experiences. Using natural winemaking practices, the winery celebrates cool climate grapes that are typical in German and Austrian styles.
San Diego, CA
San Diego is another city with a serious reputation for craft beer and now the city is currently leaning into its Southern California wine culture via a handful of urban wineries and tasting rooms scattered throughout the county. The lovely beach town of Leucadia is home to Solterra Winery & Kitchen, a Mediterranean restaurant that partners with local grape growers in San Diego and Valle de Guadalupe, Mexico to craft a range of house wines. Carruth Cellars, San Diego's most prolific urban winery offers Coastal Wine Tasting Tour, an experience where guests can drive up and down the coast to the winery's three tasting rooms, sipping, grazing on cheese and charcuterie and digging deep into how Carruth wines evolve from grape to glass. Charlie & Echo's business park location might not be much to look at but they're using the space to make some very fun natural wines. Look for fun sparkling wines and a rotating selection of experimental bottles, all made with San Diego sourced fruit.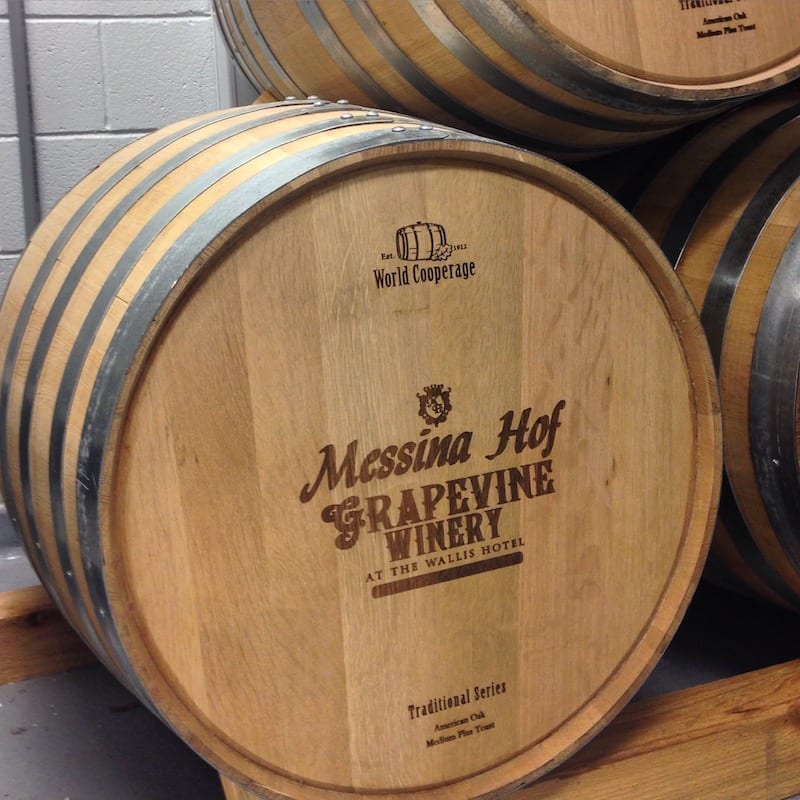 Grapevine, TX
The aptly named town is home to a historic city center featuring tasting rooms situated in the town's pristinely preserved Victorian Homes. Most of the wineries in Grapevine are located within walking distance from the historic Main St., making it easy to sip your way through town. Along the Grapevine Urban Wine Trail, you'll want to pop into some of the cute boutiques and cafes. You could spend an entire day in the historic downtown and never get bored.
Messina Hof Winery is located in the replica of the Wallis Hotel and offers a cozy 19th century environment. It is one of the most highly regarded and awarded Texas wineries. With more than 50 wines from 28 different varietals, there is a lot to sit back and sip in.
At Bingham Family Vineyard's tasting room, guests can taste through flights of wines made using only estate grown fruit from the High Plains AVA. Visitors to Cross Timbers Tasting Room get cozy in a historic farmhouse and sip glasses of big Texas reds and whites by the flight, glass, bottle or case, oftentimes accompanied by live music.
A full Grapevine wine tasting itinerary can be found here.
San Francisco, CA
San Francisco has no shortage of urban wineries and they can be found in neighborhoods all over the city including Alameda, Livermore and Oakland. If new school California wine appeals, your best bet is to head to Berkley and get to know the young producers that are changing the face of California winemaking. Tasting rooms from the likes of natural wine pioneers, Donkey & Goat, Broc Cellars and Lusu Cellars are just a few short blocks apart. These spots aren't going to be pouring classic California Cabs and Chards, instead they're offering light, chillable reds, skin contact whites as well as bubbly pet-nats.
Seattle, WA
When visiting Seattle, the city's Industrial District is the place to go for an afternoon of urban wine tasting. Within SoDo Urban Works visitors will find ten tasting rooms featuring gifted local winemakers. Start out in the wood and barrel lined tasting room of Kerloo Cellars where the focus is on Rhone style wines made in the Northwest. The wines available to sample in Latta's tasting room are also inspired by the famous French wine region. Latta's sustainably farmed output is extremely small production, so there's a good chance that the tasting room is the only place where you're going to find their single vineyard Roussanne and Grenache. Structure Cellars is the definition of an urban winery, the owners began their winemaking career in the basement of their Seattle home. The winemakers have certainly stepped up their game, these days they're tasting through a lineup of European influenced reds at SoDo Urban Works.
Sip In More…
Caroline Coral
Caroline Coral is a food and travel writer based in Philadelphia. You can follow her on Instagram at @caroline.f.coral.