Pick and choose among the following experiences to curate your own perfect Northern Sonoma County wine tasting itinerary.
Just 30 miles north of San Francisco, Sonoma County is the largest and most diverse wine region in California, stretching 1500 square miles and boasting 18 AVAs (American Viticultural Areas), over 425 wineries (that offer tours and/or tasting) and 60,000 acres of planted vineyards. This beatific region is bordered by Marin, Napa, Lake, and Mendocino Counties as well as the Pacific Ocean and the San Pablo Bay.
With so many wine regions and charming wine country towns to choose from, it can be difficult for wine lovers to decide where to focus their time. This itinerary includes a wealth of possibilities in the beautiful northern portion of Sonoma County, in and around the quintessential 'wine country' town of Healdsburg, which sits situated between and bordered by the Dry Creek Valley, Alexander Valley, and Russian River Valley winery appellations.
Pick and choose among the following experiences to curate your own perfect Northern Sonoma County wine tasting itinerary.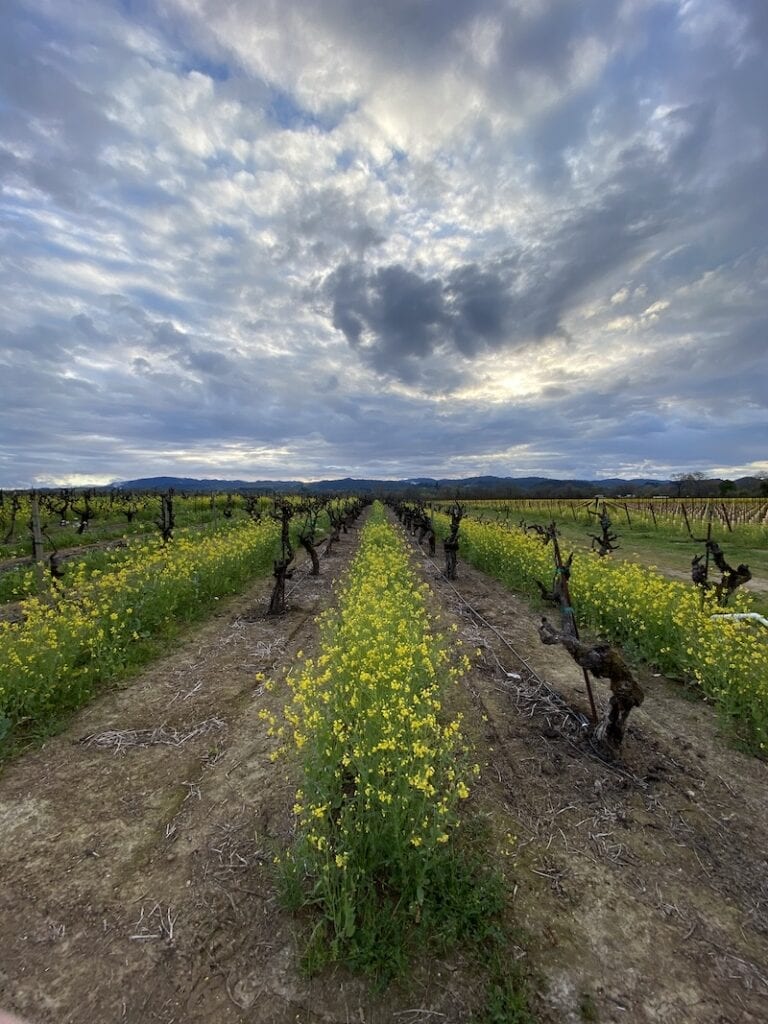 Where to Sip
Day One
---
Aperture Cellars launched their new modern and artistically designed winery and hospitality center in July 2020 (mid-pandemic) after two years of construction and design work and eleven years of making wines under their Aperture label. While technically located in the Russian River Valley winery appellation (in Healdsburg just north of Windsor and south of the city of Healdsburg), the winery focuses on Bordeaux-inspired blends from premium vineyards in the Alexander Valley and greater Sonoma County.
Recommended tasting experiences at Aperture Cellars include their 'Soil Series' and 'Site Series' experiences-90 minute tasting experiences which focus on the unique soils of their vineyards sites and their site-driven wines from single vineyard locations. Short version? Opt for either tasting to enjoy a flight of spectacular wines made by a renowned winemaker who's made wines at some of the most impressive estates in the world including Screaming Eagle.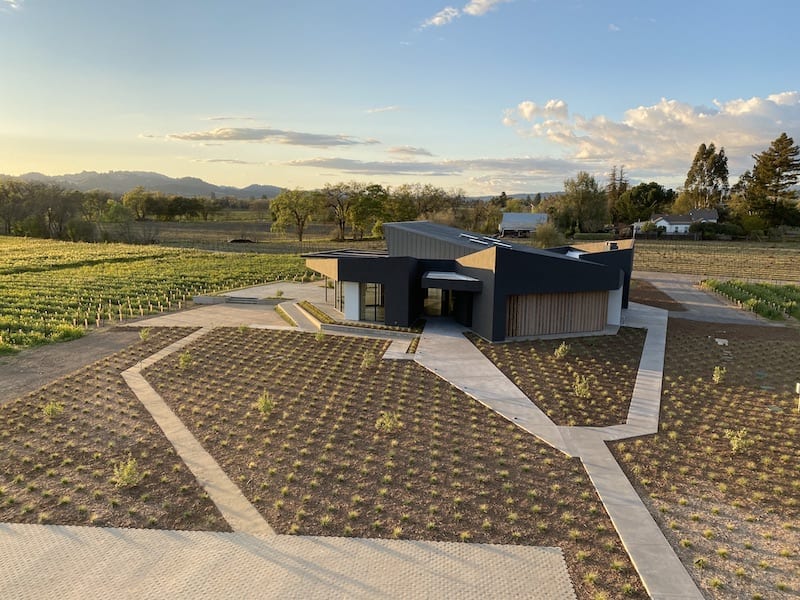 This Russian River Valley winery is relatively new to the region, having taken over the Davis Bynum winery and property in 2008, but well worth the stop. Enjoy a relaxed Reserve or Single Vineyard tasting on their charming garden patio against the background of 40s and 50s classic tunes (such as Billie Holiday) served alongside a Margherita pizza, prepared by the winery's on-site chef. Or, if you're feeling more adventurous can opt for the Wine Safari which includes an exhilarating if slightly bumpy journey to the vineyards in one of the wineries' safari-style Pinzgauer, a bottle of wine, a four-course Chef prepared lunch, and a tasting of a few additional select wines, served among the vines where the wines you'll be drinking, were grown.
Gary Farrell is, for many, the definition of a classic Russian River Valley winery focused on pinot noir and chardonnay. Over the past forty plus years, they have perfected the art of crafting varietally expressive wines that display the unique characters of the vineyards and appellation in which they've been grown. They are also known for world-class hospitality. Wine tastings are set in Gary Farrell's contemporary tasting salon or outdoors on their shaded terrace with sweeping views of the Russian River, and are led by the estate's impeccably professional and knowledgeable wine educators. Tastings come with a few small bites of cheese (chosen to pair perfectly with the wines), and the duration of these experiences is about 60 minutes. (See Carpe Travel's Interview with a Winemaker, Theresa Heredia, Gary Farrell Winery.)
Where to Sip
Day Two
---
Medlock Ames' Bell Ranch gorgeous property is located on Chalk Hill Road in Healdsburg in the tiny appellation of Chalk Hill which is situated between the lower Russian River Valley and Dry Creek Valley and bordered by the Russian River, Dry Creek, and Alexander Valleys. The Chalk Hill AVA sees slightly warmer temperatures and less fog than the Russian River Valley, and there are only a small handful of wineries located here (five in total!), including Medlock Ames. While the winery accepts limited reservations for tour and tasting experiences at their Bell Mountain (Chalk Hill) estate, the beauty of the property and uniqueness of this site is truly special. Explore the property with a walk through their vineyards and winery (featuring olive trees, a market garden, and a lake) followed by a seated tasting of Medlock Ames' estate and organically farmed wines paired with local cheese and charcuterie. Don't have time for a vineyard tour, or prefer to do just a seated tasting? Visitors can also experience Medlock Ames' wines at their historic Healdsburg tasting room, where the winery offers curated tastings held on their patio or in the olive groves on-site. Reservations required.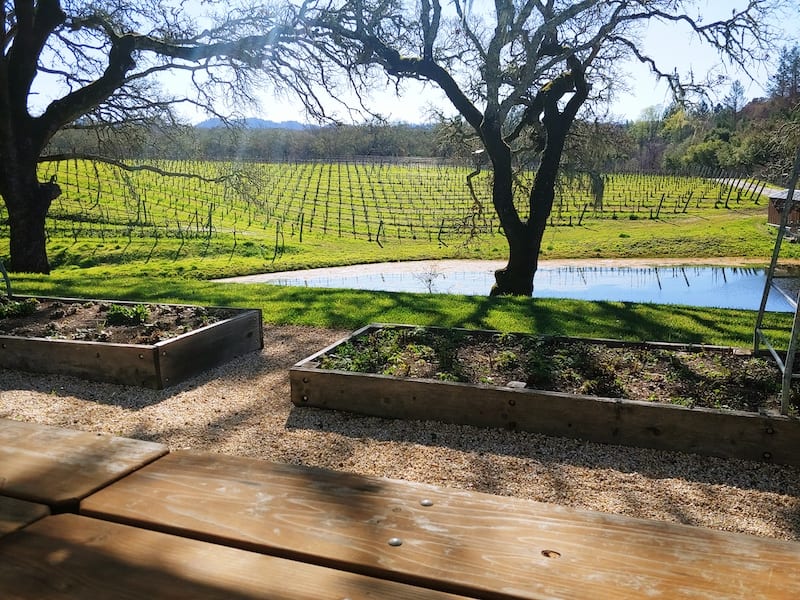 For a blast to the past, when tastings in wineries involved lining up at the tasting bar for a casual standing tasting, head to Unti Vineyards. One of the most beloved wineries in the Dry Creek Valley, Unti is known for (organically) farming a diverse array of unique Rhone and Italian grape varieties, many which are rarely ever seen grown in the U.S. Interested in how well grapes like Barbera, Aglianico, Fiano, or Montepulciano can grow and thrive in the Dry Creek Valley? Prepare to be impressed. Despite the seemingly high barrier to producing Italian varietals that have hitherto been thought to produce excellent wines only in their native regions, George and Mick Unti have cracked the code. They also grow lesser planted (in Sonoma County and the U.S.) French varietals such as grenache blanc and picpoul. Tastings at Unti are technically still by reservation only (as of May 2021), but if you show up and they aren't overbooked it's likely they'll let you book an 'appointment' on the spot.
Insider tip: If you like a particular wine at Unti, don't wait to buy it. They regularly sell out of their small production wines quite quickly after release (and sometimes before the wines are even released to the general public, via their email list of avid Unti customers).
Known for their epic underground wine caves and robust menu of events, Bella Winery is among the top must-visit Dry Creek Valley wineries.
Opt for a relaxing private, seated tasting on Bella's beautiful lawn under ancient olive trees, or book a cave or vineyard tour experience. Vineyard tour experiences include a trip up to Bella's Lily Hill vineyard in the winery's vintage Pinzgauer truck and tastings of limited-release wines among vine-covered slopes overlooking the Dry Creek Valley. The winery also regularly hosts live music and pizza Saturdays and other food and wine pairings events. Check out their Backyard event calendar to see what's coming up.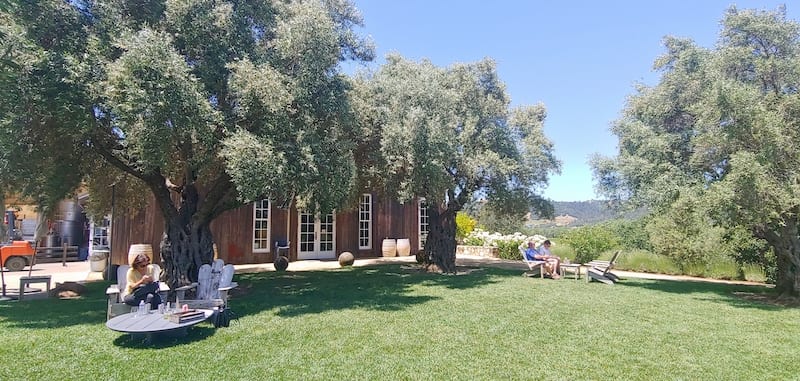 Where to Stay
Northern Sonoma Wine Country
---
For modern, luxury, accommodation situated right in downtown Healdsburg, Hotel Healdsburg is the perfect choice.For those seeking a wine country bed and breakfast experience at more moderate price, the charming Raford Inn, located just a few miles from downtown Healdsburg juxtaposed at the segway between the Dry Creek Valley and Russian River Valley, is a wonderful option. For an affordable yet also centrally located hotel, the Best Western Dry Creek Hotel fits the bill.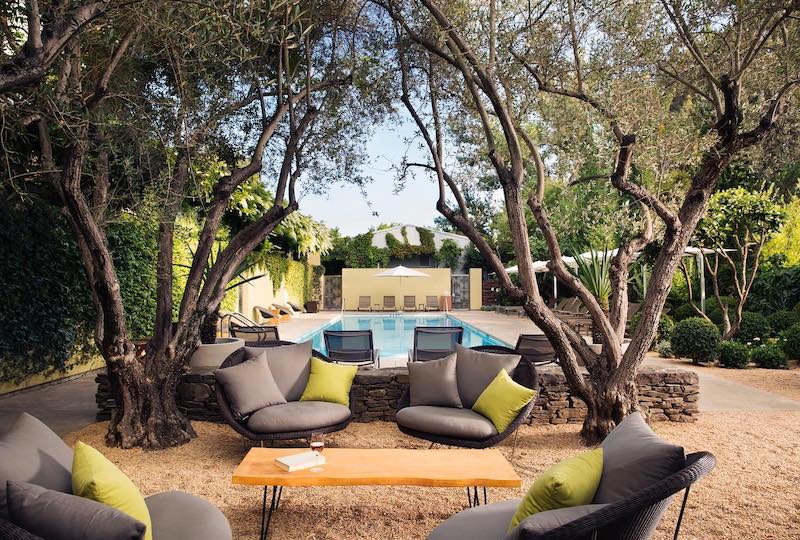 Where to Eat
Northern Sonoma Wine Country
---
For a next-level, 'transportive fine dining', farm-to-table, dining experience in Healdsburg try Single Thread Farm. Seeking upscale wine country dining that will send even the most discerning foodie into a blissful state? Valette, Bravas, and Willi's Seafood and Raw Bar never disappoint.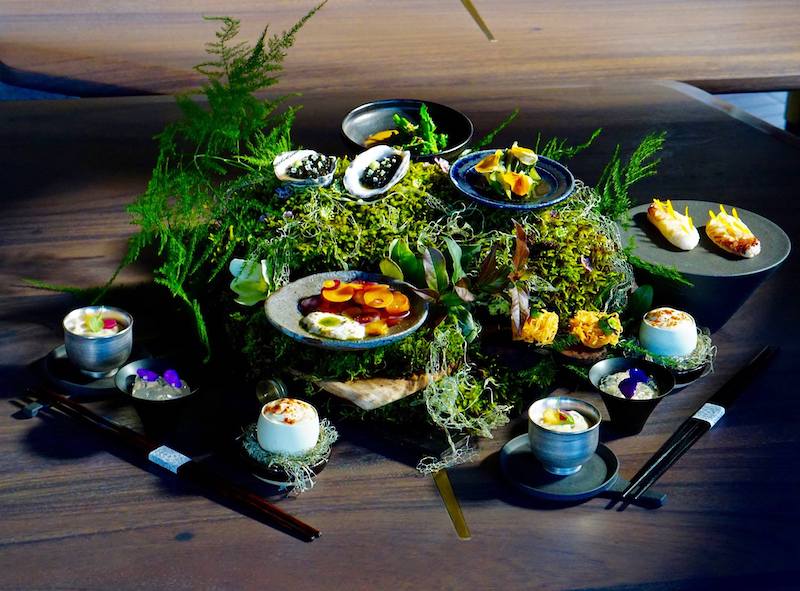 Espresso (or coffee) heaven can be found at Black Oak Coffee Roasters. For killer breakfast sammies, avocado toast, and baked gluten-free nom noms to-go head to Plank Coffee, and for the best (glutenous) bakery in town hit Quail and Condor. Last but not least, Big John's Market is still the best place to stock up on anything and everything you need for a gourmet wine country picnic, including a wide variety of locally made cheeses, charcuterie, chocolate, baked goods, and other specialty products.
---
Sip in More Sonoma Wine Country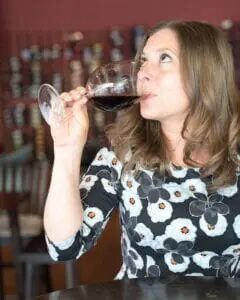 A 19-year wine industry veteran and marketing strategy consultant, Brooke returned home to Sonoma County in late 2019 after four years of living and working abroad. When she's not working on marketing projects for clients you can find Brooke hiking, enjoying a good glass of wine, or sitting somewhere with an ocean view.