How does a chemistry teacher working on cancer-related peptide research at Cal Poly shift gears and become a winemaker? Just ask Theresa Heredia, the lead winemaker at Gary Farrell Winery in the Russian River Valley wine region.
Theresa went from building the perfect peptide to making the perfect Pinot Noir. Her style is different from others in the Russian River Valley, which is known for producing amazing Pinot Noir and Chardonnay wines. Theresa picks the grapes earlier; has an extended maturation process (leaving the skins and seeds in the wine longer), among others. These slight differences have dramatic effects on the wine though. One I've found is perfectly balanced resulting in a Pinot Noir with soft tannins and a smooth finish. (The 2012 Russian River Selection Pinot Noir is by far one of the best Pinot Noir's I've had. I could taste the effects of the extended maceration process – smooth, well balanced with a hint of spice (and everything nice) but it didn't have that acidic kick or massive flora bouquet you find with many Pinot's. It's absolutely perfect for all seasons.)
Theresa Heredia joined the Gary Farrell Winery in 2011. The Russian River Valley winery has specialized in award-winning Pinot Noir and Chardonnay for more than 30 years. She was kind enough to sit down and share a few stories and answer questions for Carpe Travel's Interview with a Winemaker series. Thanks again, Theresa. Cheers!
Theresa Heredia, Gary Farrell Winery
Tell me a bit about your background and how you became involved with Gary Farrell Winery.
I quite literally stumbled into the wine industry while I was in grad school. I studied Biochemistry as an undergraduate student at Cal Poly, San Luis Obispo, then I went on to UC Davis to get my PhD in Chemistry because I wanted to be a professor at the university level. I had been very inspired by an amazing Chemistry teacher in high school who recommended me for a job at Dow Chemical during my senior year in high school. This was a big honor for me because Dow Chemical hired one student each year and I was the lucky one that year. This was the beginning of my interest in Biochemistry and Chemistry, but I never imagined that this would ever translate into wine. My Chemistry professors at Cal Poly were also pretty darn amazing and they also inspired me to want to teach.
During my studies at UC Davis, I was a teaching assistant for an undergraduate General Chemistry class of about 400 students. Because the classes were so large, there were several other graduate student teaching assistants from other disciplines. A couple of these graduate students were from the Viticulture and Enology program. These folks brought bottles of wine and tasting glasses to the grading sessions, where we graded 400 General Chemistry exams, tasted wine, and each of us talked about our different research projects. I was completely blown away by the fact that these Enology students were using the same exact analytical methods that I was using, but their subject was wine and my subject was peptides. At the time, I was beginning to build a peptide (a short sequence of amino acids) library from which I would eventually (hopefully) find the perfect peptide to help facilitate the clearance of radioactivity from the liver after radioimmunotherapy. It was exciting research, and for a noble cause, but I felt that I might never see the results in my lifetime. Wine, on the other hand, seemed like fascinating research to me, and I was thrilled at the idea of being able to consume the product of my research for pleasure. I guess you could say that I am most certainly a hedonist at heart. I transferred to the Enology program within a couple of days.
I did my first harvest at Saintsbury in 2001, then I was hired by Joseph Phelps Vineyards in 2002 as the Research Chemist, where I was immediately put in charge of leading the winemaking for the Freestone Pinot Noir and Chardonnay wines from their new Sonoma Coast vineyards that were planted in 2000 and 2001. I made the wines from the Freestone Vineyards from 2002 all the way through the 2011 vintage, which was an amazing opportunity that I would never trade in for anything. I also did a harvest in Burgundy in 2006, at Domaine de Montille. It was a very special and unique opportunity for a new winemaker to be able to develop a brand and a wine style from a clean slate. This turned out to be the perfect training ground to prepare me for my role at Gary Farrell Winery beginning in May of 2012. Thirty years of history and established wine quality at Gary Farrell Winery required a tremendous amount of experience and my previous employment provided just that.
How does your approach differ from other winemakers?
My approach is similar to some and very different from others. I like to pick on the early side of the ripeness scale in the Russian River Valley, and I really love to include a good percentage of whole clusters in the fermentation because it adds great tannic structure and spice. I also really love extended maceration (leaving the wine and skins/seeds together for a period of time after the primary fermentation is complete), which is a technique that not all Pinot Noir winemakers like to use. I feel like the grape skins still have a lot of good stuff to give up immediately after primary fermentation, so I hate to throw it all away prematurely. During extended maceration, we hold the tank at ~80 degrees Fahrenheit and we stop doing punchdowns during this phase. It is sort of like a gentle "steeping" period, which allows primary fruity esters to develop into more complex, secondary aromatics and flavors. It also allows time for aggressive, short-chain tannins to build into softer, long-chain tannins, thus, significantly improving the texture of the wine.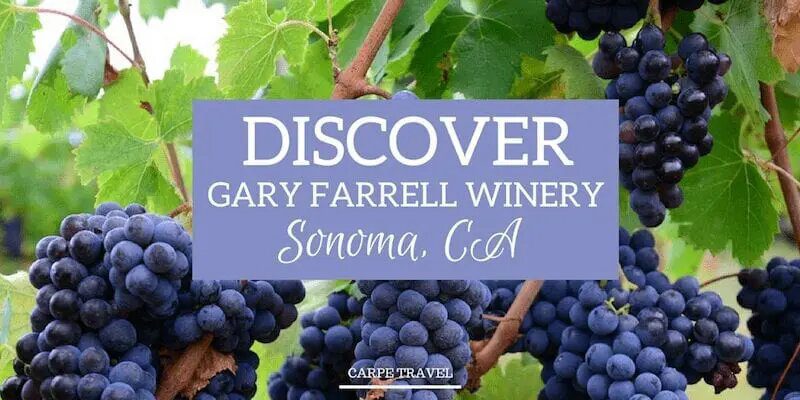 Are there any memories / lessons you learned in your training that have stuck with you?
Absolutely! You have to "think outside the box", take risks and make mistakes in order to really learn anything. I do recall an experience in 2007, during the first vintage at the newly built Freestone winery in 2007. I was working with Craig Williams, the Director of Winemaking who is very much an experimental winemaker. Together, we decided to do a 100 percent whole cluster fermentation on our best block of Pinot Noir and put it all in an Oak open-top tank. The wine was fantastic all the way through the end of fermentation so we decided to do some extended maceration to get the most out of the skins and stems. After about 7-10 days of extended maceration, I came into the winery one morning, tasted the tank, and it tasted like spoiled milk or juice. I nearly had a heart attack and went into an immediate state of panic. We decided to drain the wine from tank that day and we put it to barrel shortly thereafter.
During the early stages of the secondary (malolactic) fermentation in barrel, the wine still tasted very funky, but we continued to evaluate it, hoping it would start to improve. One morning, about a month after the secondary fermentation had finished, we tasted it and it had again become the gorgeous wine that it was during the primary fermentation. All it needed was some time to come around.
Lesson learned: take risks, be patient, and don't panic when a wine goes through a funky phase. Looking back, I was such a new winemaker at the time that I thought I had ruined the wine. Nowadays, I don't freak out when a wine goes through a weird phase, I just ride the wave and think about potential solutions just in case there ever is a real problem. Chances are, it will probably come around in time.
What would you hope people say about your wine?
I just returned from a business trip on the east coast and I met a gentleman who told me that our 2012 Russian River Selection Chardonnay reminded him of Puligny Montrachet, but with a suntan. That is a great compliment and right on par with what I hope people will say about our wines. I like to hear people say that our wines are balanced, have just a kiss of oak and have lots of texture, spice and abundant aromatics.
What resources would you reference for people who want to learn about wine? From a novice to more advanced.
I'm a fan of the The World Atlas of Wine, 7th Edition World Atlas of Wine by Hugh Johnson and Jancis Robinson. It is jam packed with interesting, juicy tidbits from around the globe.
What are some of the misconceptions/phrases you hear from people regarding wine that are simply not true (or drive you crazy)?
It drives me crazy when people talk about the "bad vintages in California". This is a very large state and the vintage challenges are not necessarily exactly the same for all regions. It also drives me crazy when consumers read a vintage chart that says, for example, 2011 was a "bad vintage in California" and then they just don't buy wines from that vintage, assuming that all the wines are bad. Some of my favorite wines that I've made are from 2010 and 2011, two of the most challenging vintages of my career.
Tell me about the types of varietals you produce. How many and why did you select these types of varietals?
Here at Gary Farrell Winery, we make Pinot Noir, Chardonnay, Zinfandel and Sauvignon Blanc, in that order, from highest to lowest production. Since I fell into the wine industry, I have always wanted to make Pinot Noir, but I really fell in love with Chardonnay during the vintage that I spent in Burgundy at Domaine de Montille. I had never made a Zinfandel wine until I started at Gary Farrell Winery in 2012 and now I am in love with that grape too.
We make our Zins just like we make Pinot Noir: respect the grape by picking on the early side, and try to capture all of the essence of the place.
What is unique about Gary Farrell Winery? What makes you different than other Russian River Valley wineries?
We don't currently own any estate vineyards so what makes us unique is the access that we have to some of the best vineyards in all of California. For example, we get grapes from Rochioli, Bacigalupi, Durell, Ritchie, Hallberg and Gap's Crown. In Burgundy, there are a number of producers called négociants, who purchase all of their grapes from Grand Cru and/or Premier Cru vineyards and bottle the wines under their own label. We're using the same concept, but there's no equivalent name for this type of producer in California.
Can you share a little about the 2014 growing season and what we should expect from the wine?
The 2014 vintage was excellent here in the Russian River Valley. The harvest started early, but the grapes didn't ripen prematurely at all. The grapevine development started early in the season, so overall hang time was pretty close to normal , and the flavors were all there when it came time to start harvesting the grapes in mid-August. The weather wasn't too hot or too cold so we were able to pick most of the grapes at optimal ripeness for our preferences. Because we started picking early, we avoided the usual mid to late September heat wave and we were almost finished by the time some other producers were just getting started. The wines from 2014 have great balance, structure, concentration, and most of them are well below 14% alcohol with excellent aromatics.
And what are some of your favorite things to pair with wines from Gary Farrell Winery?
People don't often think to pair Pinot Noir with Chinese food, but we were on a business trip in Miami where we were treated to a food and wine pairing experience at a lovely high-end Chinese restaurant. Some of the super tasty pairings were:
Pepper-salt popcorn shrimp w/Jalapeño (paired with 2012 Russian River Selection Chardonnay)
Soy sauce-braised pork belly (paired with 2012 Hallberg Vineyard Pinot Noir)
Crispy Peking duck wrapped in a thin pancake with scallions & cucumber (paired with 2012 Russian River Selection Pinot Noir)
When did you fall in love with wine? Do you remember the wine that was "the one" that started it all? Is there a story behind it?
It was during my first trip to Burgundy in March, 2001. Not only did I fall in love with the beautiful region, I also shared a bottle of 1995 Domaine Denis Mortet Clos de Vougeot (Grand Cru) with my partner. It was a stunning wine and I thought about it for weeks, in fact, I still think about it to this day, wondering exactly what they did to make such a beautiful wine. Since then, I've learned a lot about terroir and just how special a place Burgundy is.
Besides your wines, what are a few of your favorite wines?
Littorai has always been one of my favorite producers. In fact, I nearly worked for Littorai way back in 2004, but that would have meant trading in that amazing experience I had at Freestone. In addition, some of my favorite wine regions are Meursault, Châteauneuf-du-Pape, Côte-Rôtie and Chablis.
Have you tried wines from Gary Farrell Winery? Have you visited any Russian River Valley wineries? What did you think?