Chardonnay​ (shar-dun-nay) originated in Burgundy, France and is the world's most popular white grape. The varietal is grown everywhere in the New World (everywhere that isn't Europe) and is well established in the Old World (Europe).
Chardonnay wine is medium to full-bodied, dry in style, with medium-high acidity. It​ can be high in alcohol with some as powerful as red wine.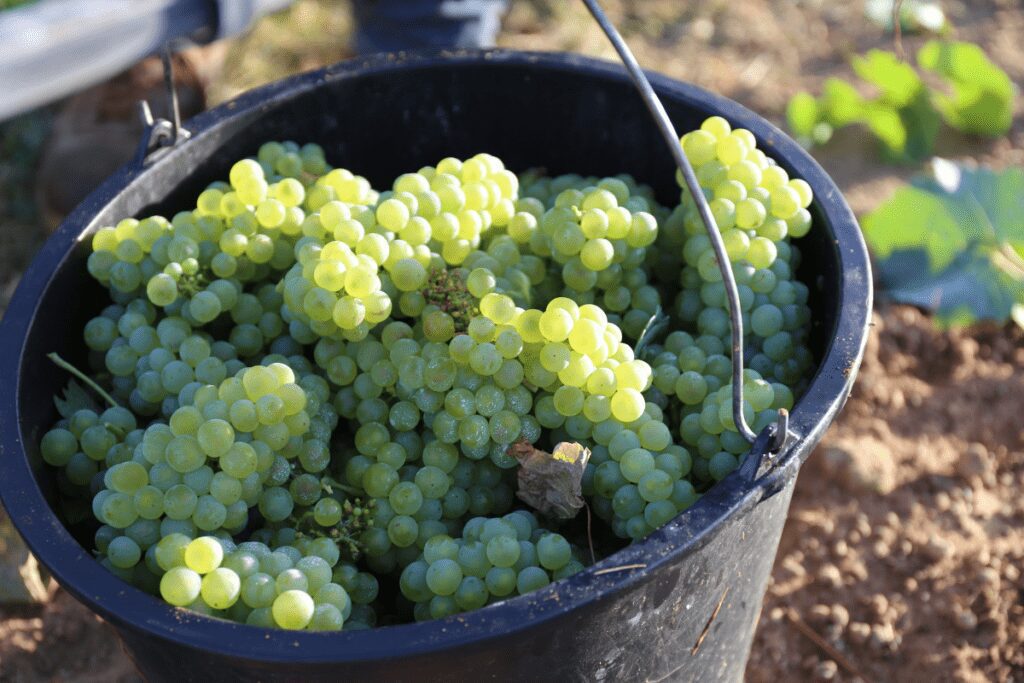 Fun Fact
According to La Crema winery in California, the planting of Chardonnay in Burgundy was a result of a wife frustrated with her husband's red stained white beard. The story goes that about 800 A.D. Emperor Charlemagne's wife ordered the cultivation of white grapes in their Burgundy vineyard (now called Corton-Charlemagne) to combat the red on his beard. God Save the Queen.
The Chardonnay​ grape produces light to medium tannins and is typically aged in new oak barrels.
While styles and variations are plenty, The buttery flavors in Chardonnay wine also come from the terroir (and the oak-barrels). Generally, wines from warmer regions will be oaked and turned into this style of wine, meaning low acidity. If you choose a wine from a warmer climate that is oaked, expect tropical fruits such as pineapple or mango.
Cooler climates will have leaner wines with green apple and citrus notes. Some chardonnays are "unoaked" and are aged in stainless steel tanks. These wines will be lighter, medium bodied wines with fewer buttery flavors.
WHERE TO FIND THE Chardonnay Grape
Chardonnay is planted world-wide, in more than 40 countries and is the second most planted white wine grape (first place goes to Airen). This hearty grape can handle a variety of growing conditions, resulting a different styles of wine that can be produced.
Well known regions include White Burgundy, Champagne, France, Northern Italy, Coastal Chile, Western Australia, Oregon, California, South Australia, Western Cape, Southern Italy, Argentina.
CHAMPAGNE, FRANCE
Chardonnay is vital to Champagne production with dramatically different characteristics depending on the climate. Champagne winemakers look for the finesse and balance of acidity that it brings to the blend together.
BURGUNDY, FRANCE
About 155 miles / 250 kms from Champagne is Chardonnay's place of origin, Burgundy. The esteemed White Burgundy wines are almost exclusively Chardonnay, producing powerful expressions from rich limestone soil. Top – and more costly expressions show rich earthy, mineral notes. Younger drinking – and more cost effective Burgundian Chardonnays – are labeled Bourgogne Blanc. These are crisp and lively, with bright fruits and lively citrus notes.
NEW ZEALAND
If you are after New Zealand Chardonnay, check out the Marlborough region for big, bold and fruity wines. These wines tend to be oaked but offer great complexity.
AUSTRALIA
Being the most produced white wine in Australia, there are plenty of regions to choose from when it comes to Australian Chardonnay. Cooler climates such as the Yarra Valley, Eden Valley, and Adelaide Hills are great if you are after cleaner finishes on your wine and less oaked Chardonnay.
The United States is the second-largest producer of Chardonnay with California (Napa Valley and Sonoma) and Oregon leading the charge.
When is the Right Mood for Chardonnay Wine?
Cold Weather
Whites
Sporting
Events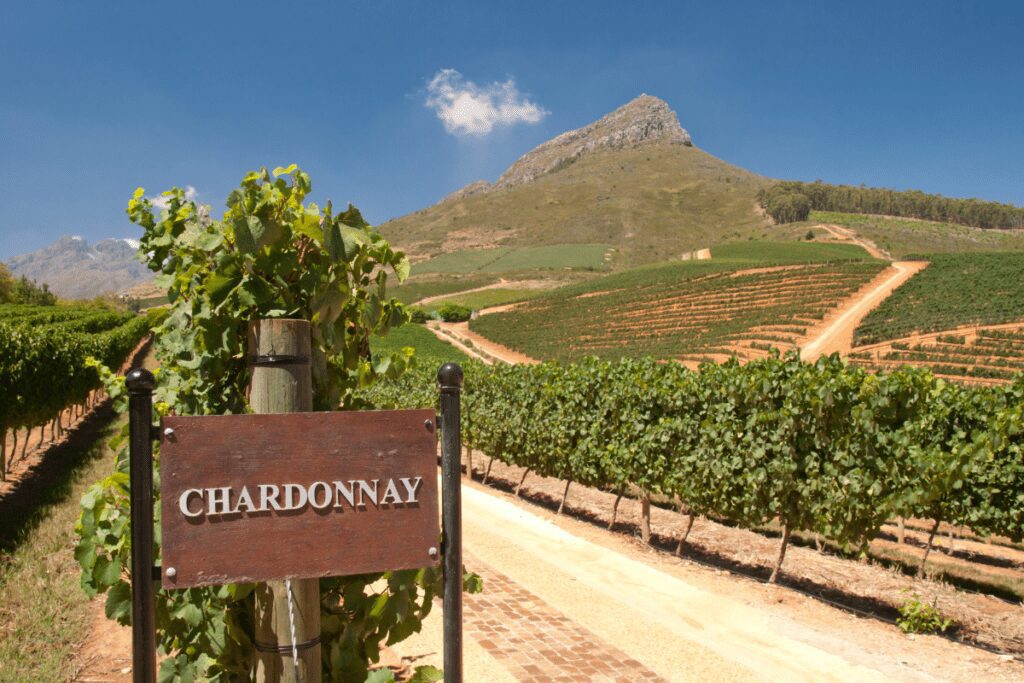 HOW TO ENJOY Chardonnay WINE
Chardonnay food pairing
Chardonnay pairs best with Chicken, Creamy and Buttery dishes, Risotto, Shellfish, Thyme, Shallots, Brioche, Goat Cheese, Sheep's Milk.
Practical Tips for Chardonnay Wine
Glassware: Consumed out of a white wine glass.
Shelf life: In general, shelf life for Chardonnay wine is about 5+ years with finer expressions from Burgundy and Napa lasting far longer.
Bottle Prices: The average bottle cost between $15 – $50.
Chardonnay WINE RECOMMENDATIONS
Looking for Chardonnay recommendations? Here are a few suggested sips.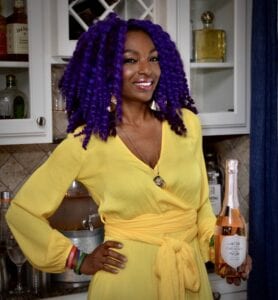 Carpe Travel collaborated with Maia Parish to compile the grape varietal overviews. Maia Parish is an award-winning events producer, sommelier, wine judge, and media consultant. She lives in Denver, Colorado and likes to eat copious amounts of food. You can find her here www.linktr.ee/thewinemistress.