Mendocino Wine Country is one of California's best-kept secrets that's void of crowds and traffic, pomp and circumstance. Sip through this guide to get to know the activities and the Anderson Valley wineries to sip in.
Quite possibly California wine country's most underrated region, Mendocino is a bit like the Wild Wild West. It's remote and rugged, unpolished yet beautiful, its landscape dotted by redwoods and hugged by the Pacific ocean. With 12 AVAs, Mendocino is a wine region made up of small, independent, and free-thinking farmers and wine producers that have no qualms about being in the shadow of Napa and Sonoma. Better known for their cannabis production, they prefer it this way — to remain a best-kept secret that's void of crowds and traffic, pomp and circumstance. 
American Viticultural Areas (AVA) are designated wine grape-growing region in the United States distinguishable by geographic features, with boundaries defined by the Alcohol and Tobacco Tax and Trade Bureau (TTB).
A big part of Mendocino's elusiveness is the fact that it's not exactly easy to get to. It's not close to any major airports and is nearly a three-hour drive from San Francisco along some meandering country roads. But those who make the trek don't regret it.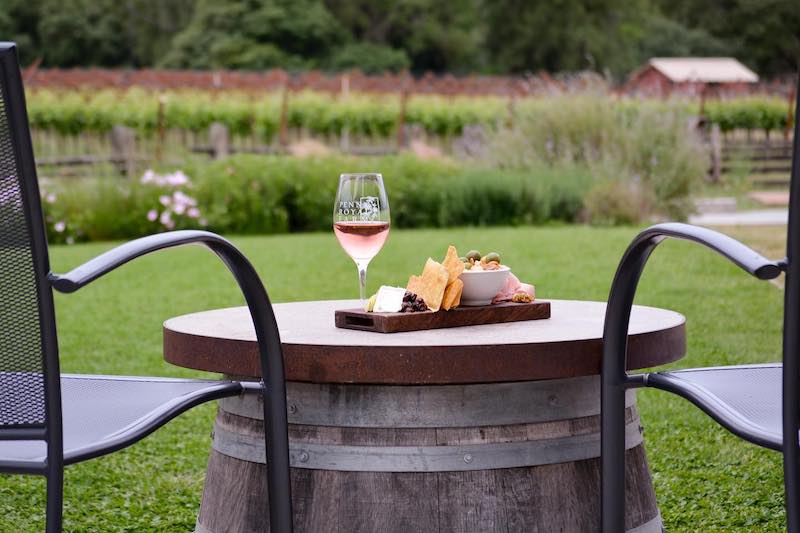 Why Visit Mendocino Wine Country
Anderson Valley is the heart of Mendocino wine country, located roughly an hour southeast of the tiny, coastal town of Mendocino. Anchored by the slow-paced, two-block town of Boonville, Anderson Valley has more than 30 wineries and tasting rooms to visit showcasing Mendocino's stellar, cool-climate pinot noir and chardonnay, plus a knack for sparkling wine production. If you can, plan your visit around the region's two wine festivals: The Anderson Valley Pinot Noir Festival in May and the Winter White Wine Festival in February.
Top Anderson Valley Wineries to Visit in the Mendocino Wine Country
A biodynamic farm, dairy, creamery, and vineyard in one, Pennyroyal exudes to the bucolic Anderson Valley way of life. Book a seat on their sun-drenched patio for a wine and cheese tasting, featuring Pennyroyal's estate wines and handmade farmstead cheeses. Don't forget to say hi to the goats and sheep before you leave.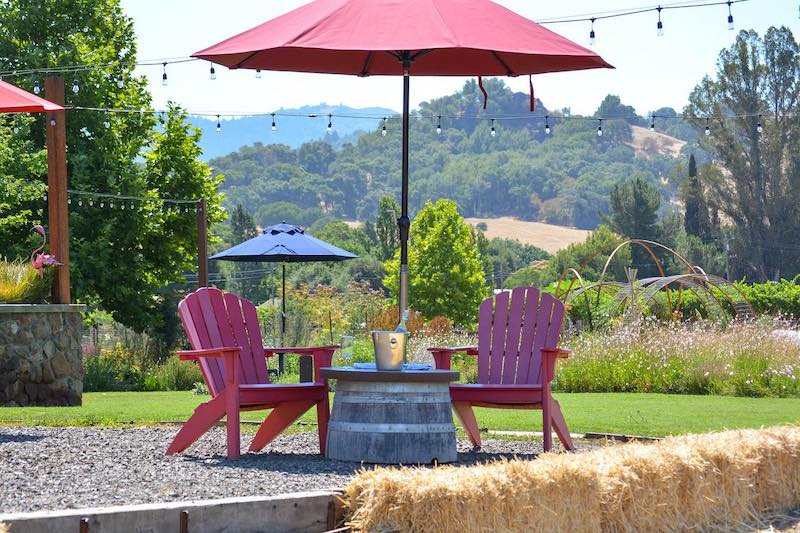 This unassuming tasting room and winery is a bit of a hidden gem, beloved by those in the know. Lichen has a solid sparkling wine program plus some truly unique bottlings, like a pinot gris that Robert Parker raved about, a white pinot noir, and a solera pinot that's a blend of seven vintages.
A wave of young and energetic winemakers are planting their flags in Anderson Valley and shaking things up, but a visit to this region wouldn't be complete without a stop at one of its most classic estates. Roederer produces some of the best bubbly in California and has pioneered a modern-day sparkling wine movement within the region.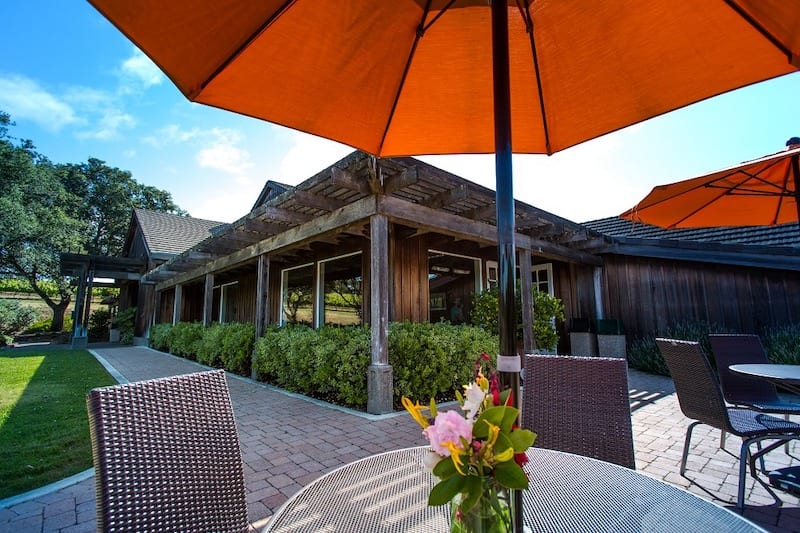 Soak up one of the best views in Anderson Valley at Toulouse Vineyards, a rustic retreat that sits high up in the redwoods on 160 acres and overlooks the Navarro River. Toulouse has some fun varietals beyond the standard pinot noir and chardonnay, like a riesling, gewürztraminer, and valdiguie.
Bee Hunter makes so many wines it's dizzying, but it's fun to sort of "choose your own adventure" at their oh-so-casual Boonville tasting room, where you'll likely get to hang with some adorable pups while you sip. Andy DuVigneaud, who owns Bee Hunter with his wife Ali, is one of the few winemakers in Anderson Valley that was born and raised in town.
Make sure you also stop in at local wine shop Disco Ranch to sample and stock up on bottles from many small Mendocino producers that don't have tasting rooms. Producers to look out for include Read Holland, Lussier, Maggy Hawk, Minus Tide, and Romas Vineyard.
5 Things to Do (Besides Wine Tasting)
Mendocino moves at a much slower pace than the rest of California and it's the ideal getaway if you need to unplug, refresh, and reconnect with nature. When you're not sipping in the Anderson Valley wineries, try one of these activities.
Grab a Pint
While in Boonville, beer lovers won't want to miss a visit to the Anderson Valley Brewing Company, which is in the process of upgrading its beer garden to a 30-acre dog and family-friendly "Beer Park," complete with a massive lawn, bocce courts, corn hole, their 18-hole disc golf course, a live music stage, and food options.
Take a Hike
Work off the wine between Anderson Valley wine tastings among old-growth redwoods at Hendy Woods State Park, which is also a popular swimming and canoeing spot in the summer. There are five miles of trails and two redwood groves, with some trees potentially as old as 1,000 years.
There's also plenty of hiking trails closer to the Pacific. Traverse the coastal headlands from Mendocino town — always keeping an eye out for whales and seals — or work up more of a sweat through Van Damme State Park's fern-filled forest. Don't miss Russian Gulch State Park, which has a 36-foot waterfall and collapsed sea cave known as Devil's Punchbowl.
Beach Comb
The foggy Mendocino coast is rarely poised for sunbathing, but you can still sink your toes in the sand in search of sea glass and abalone shells at Mendocino's many beaches like Navarro River State Beach, or if you have time to trek further North, the more famous Glass Beach and Ten-Mile Beach.
Go Sea Kayaking
Only the bravest go for an ocean swim in these freezing and often-choppy NorCal waters, but Kayak Mendocino has the next best thing: guided sea kayak tours through craggy caves that often include close encounters with the locals (namely seals). The best part is you'll most likely stay dry.
Treat Yourself
Mendocino County got its first Michelin Star via the Harbor House Inn in 2019 and the restaurant's insanely fresh, seafood-heavy tasting menu — where many ingredients are pulled from their very own tidepools — is served in a sunset-facing, cliffside dining room. Harbor House is a 30-minute drive along some windy roads from Anderson Valley, so you may want to splurge for a room at the inn if you go. It's pricy, but the ocean-view suites, private beach access, spectacular sunsets, and delicious breakfast make it worth every penny.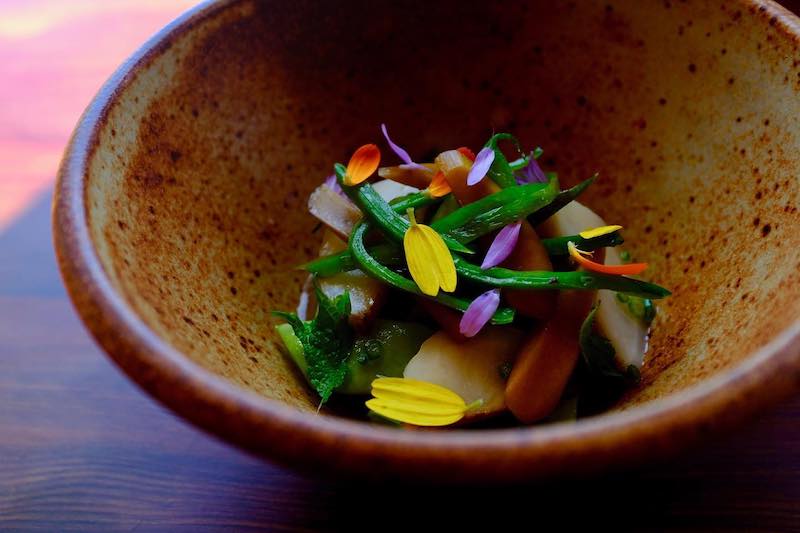 Where to Stay in the Mendocino Wine Country
Anderson Valley is pretty limited on lodging, but the Boonville Hotel is the place to be if you can snag one of their 15 rustic-chic rooms and cottages. A delicious prix fixe dinner in the roadhouse's garden comes from Michelin-rated chef Perry Hoffman, whose grandmother started The French Laundry. On Sundays, they cook up paella.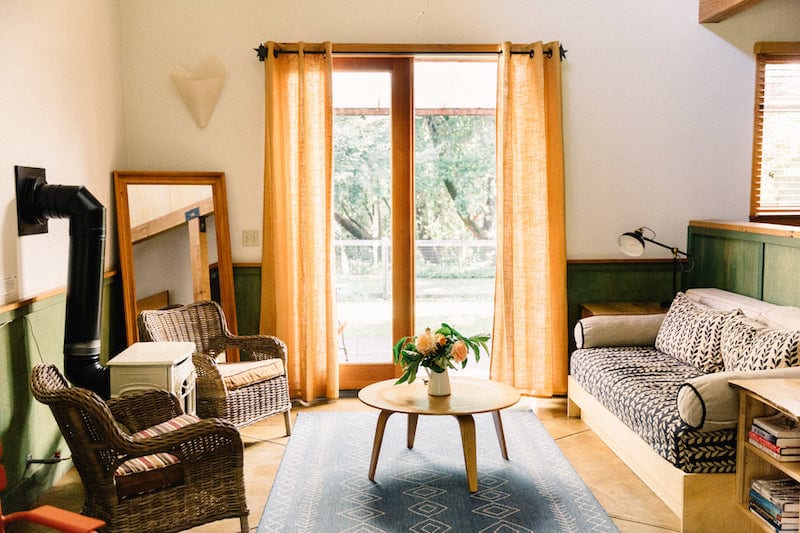 If you're looking for a spot closer to the ocean, book one of Mendocino Grove's luxury safari tents equipped with heated beds and a redwood deck for pure relaxation and nature immersion. The glampground also features luxe showers, vampires, games, hammocks, hiking trails, and more.
---
Sip in More California Wine Country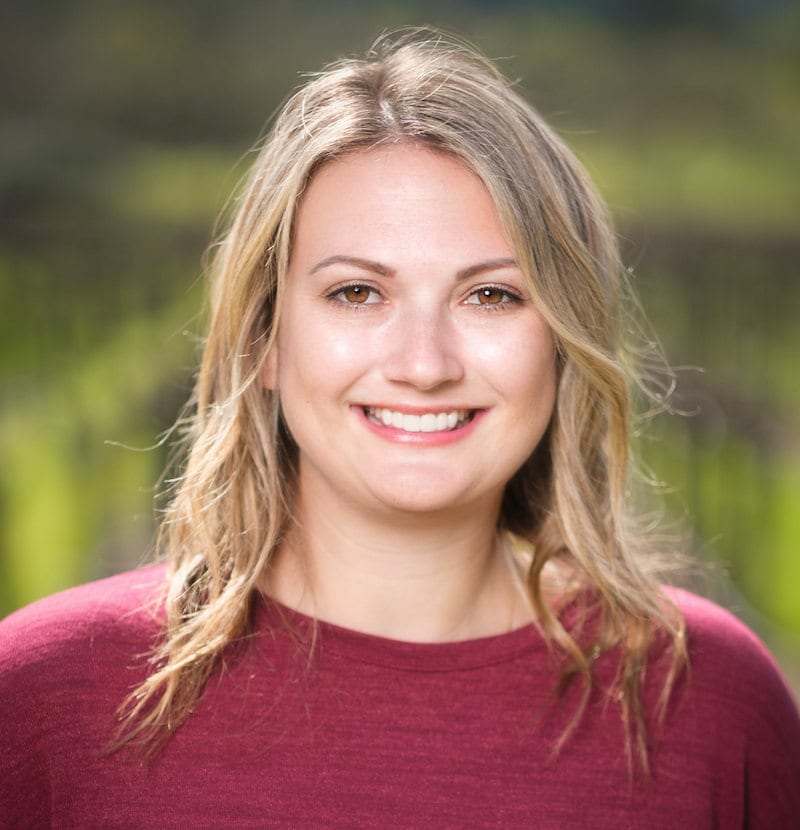 Jess Lander
Jess Lander is a freelance wine, booze, food, and travel writer based in Napa Valley. She's a regular contributor to Wine Enthusiast, VinePair, Wine Business Monthly, 7×7, Eater SF, Sonoma Magazine, Napa Sonoma Magazine, and the Napa Valley Register. Her work has appeared in many other publications, including Decanter, AFAR, Lonely Planet, and the SF Chronicle. She is also the author of The Essential Napa Valley Cookbook.