Spending a weekend in the Colorado wine country – aka Palisade? This weekend itinerary uncorks the details to a GRAPE escape so you can sip in the best Palisade wineries and activities.
By Rebecca Treon, Contributing Writer
Less than a four hour drive from the commotion of downtown Denver, Palisade is Colorado's own wine country, an oasis of agriculture packed with peach and apple orchards, rows of fragrant lavender, and acres of vineyards. The western slope's perfect grape-growing climate makes it ideal for a weekend wine getaway, with more than 25 local wineries featuring award-winning vintages that can be sipped in tasting rooms or on outdoor patios while admiring scenic valley views.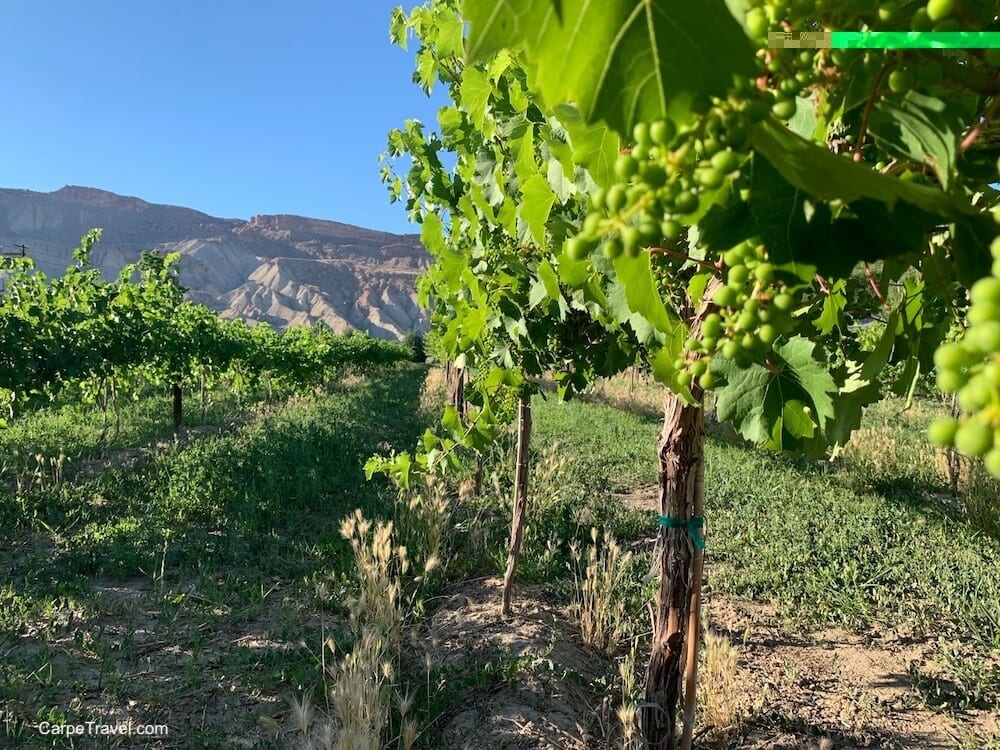 On your travel day, make your way to Palisade and check into your home for the weekend, the charmingly reimagined motel, Spoke & Vine (the Wine Country Inn is also a great home away from home). Hopping on the trend of refurbishing boxy mid-century motels, you'll find spotless modern rooms with a hip yet humble vibe at Spoke & Vine. Among the amenities is locally roasted coffee and a homemade breakfast. They also have a new outdoor space with panoramic vistas and a fleet of bicycles at your disposal.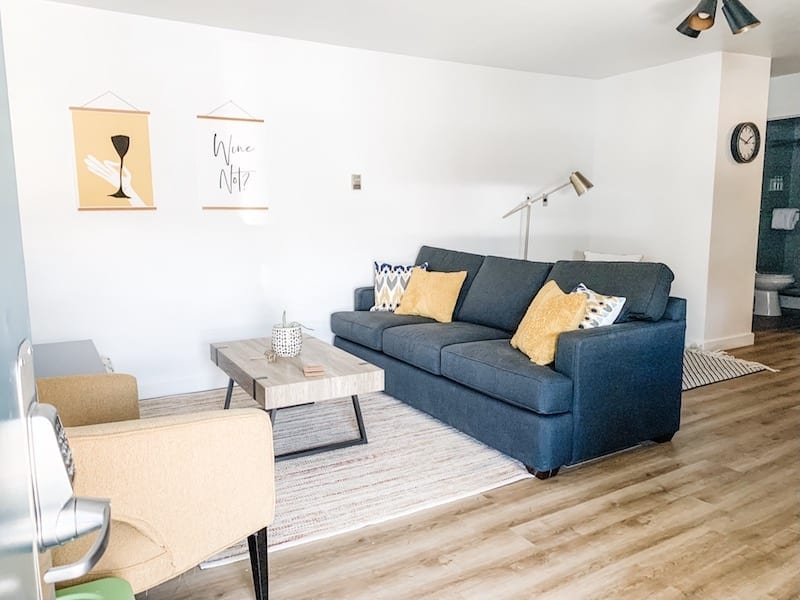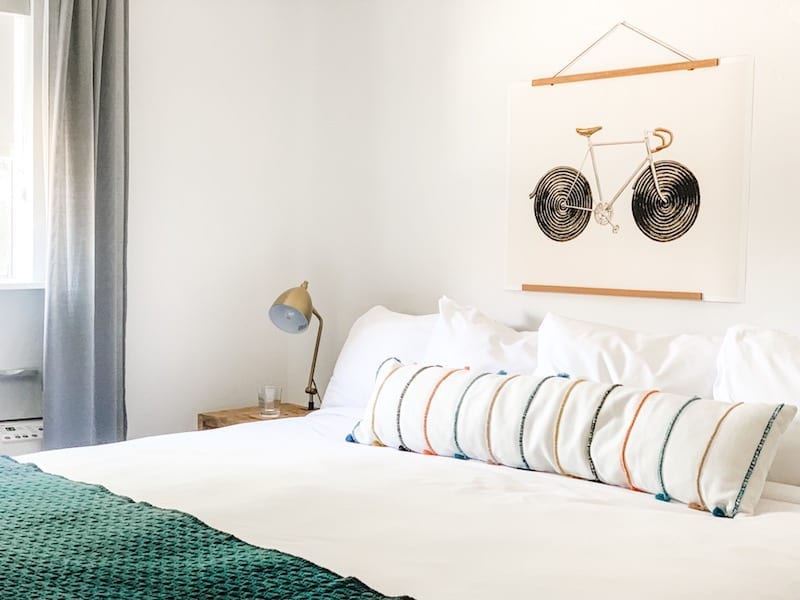 For dinner, treat yourself to a meal at one of the best restaurants in the state at Pêche. Restaurant on Palisade's Main Street. It's owned and operated by Chef Matt Chasseur and his wife, Ashley (the General Manager), who met while working at the renowned three Michelin-starred Alinea. At Pêche, you'll grasp the meaning of the expression 'less is more,' because every ingredient, despite being kitchen staples, are elevated to its truest form, simple without being precious. Currently, because of COVID dining restrictions, reservations are required, but they also have luxuriously outfitted yurts in addition to their dining room.
Palisade has the most wineries of any region in Colorado, so it's important to keep in mind you can't visit them all in one go — don't get overwhelmed.
Saturday morning, explore the Palisade Fruit & Wine Byway, a unique tour with three different routes that allow stops to pick fruit, meet alpacas, shop produce at local farm stands, and sip wine at award-winning wineries. There are a several different options for your mode of transportation: cycling, segway, horse-drawn carriage, pedi-cab, or a safari-style Penzi. You'll visit lush orchards, lavender fields, vineyards, historic downtown Palisade, and ride paths that wind along the scenic Colorado River.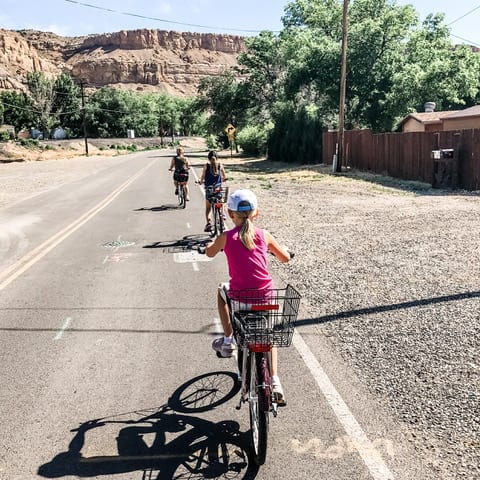 Some of our favorite stops along the way were Colterris, one of the most popular wineries in the area (which has a lovely patio and produces its wines exclusively from Colorado-grown grapes), and Clark Family Orchards farm stand, selling fresh local plums, peaches, cherries and canned goods like salsa and jam. Maison La Belle Vie is a great spot to stop to enjoy a wine-tasting brunch with a French vibe.
Not to be deterred by the pandemic, Palisade also welcomed a number of new wineries this year. Restoration Vineyards uses grapes grown on its 10-acre restored property to create its wines, which range from the well-known Chardonnay to the atypical Semillon. Sauvage Spectrum is worth a visit—they're pioneering pétillant naturels in Colorado using grapes not usually grown here, like Italian Teroldego and French Roussanne. Colorado Vintner's Collective showcases unique wines from around the state in a stylish, modern tasting room. TWP (Twee Wingerd Plaas) Winery and Farmhouse is a South Africa-inspired retreat in rustic surroundings.
2020 also marked the completion and official unveiling of the Palisade Plunge, one of the country's longest single-track mountain biking trails. A decade in the making, it starts at the top of the Colorado Grand Mesa and descends into a winery. If you want to work up a sweat before you sip, there are outfitters in Palisade that provide mountain bikes and tours.
If hiking is more your style, the nearby Grand Mesa National Forest is full of shady aspen groves. Palisade isn't just about wine, either. Not to be overlooked, it also features Peach Street Distillery, Palisade Brewing Company, and Talbot's Cider Co.
Between visiting wineries, exploring the area's one-of-a-kind restaurants, enjoying the outdoors and its landmarks, and visiting a few local farms, there's more than enough to discover over a weekend (or even longer) in Palisade.
When you're ready to head back to Denver, beware — your trunk may be filled with cases of wine, jars of local jellies and salsas, lots of farm-fresh fruits and vegetables, and lots of fond memories.
TRAVEL NOTICE: If you decide to travel to the Colorado wine country, please check the status of the places you are visiting. Given the current climate, there may be restrictions in place. Stay safe!
Sip in More of Colorado