The courtyard was lined with small tables, each covered with bottles of wine with the winemaker at the helm ready to pour. Glass in hand, I made my way to each of the tables to sip the 14 Colorado wines awarded the 2021 Governor's Cup Collection.
While well-known grapes like Cabernet Franc, Merlot and Syrah typically rule the spotlight, the ever changing climate saw to it that lesser known grape varietals – Cinsault, Teroldego, St. Vincent, and Lemberger – were put on the spotlight.
I had been invited to sip the winning Colorado wines at a media preview of The Governor's Cup Collection, an annual state-specific competition for wineries in Colorado, and one I feel gives a good read for what's happening in the region. Hence, the winning Colorado wines are a reflection of last October's freeze and the frost in the spring. Cinsault, Teroldego, Chambourcin and St. Vincent and Lemberger are all adaptable to a range of viticultural climates. They're also amazingly delicious.
"I am thrilled to see the diversity of wine styles and grape varieties in the 2021 Governor's Cup Collection. The Colorado wine industry is embracing the diversity of microclimates across the state by trying new processes, such as "pet nats," and incorporating cold-tolerant grape varieties, such as St. Vincent and Aromella, to broaden our defenses against the curve balls that Mother Nature like to throw at grape growers in Colorado."

Doug Caskey, Executive Director at Colorado Wine Industry Development Board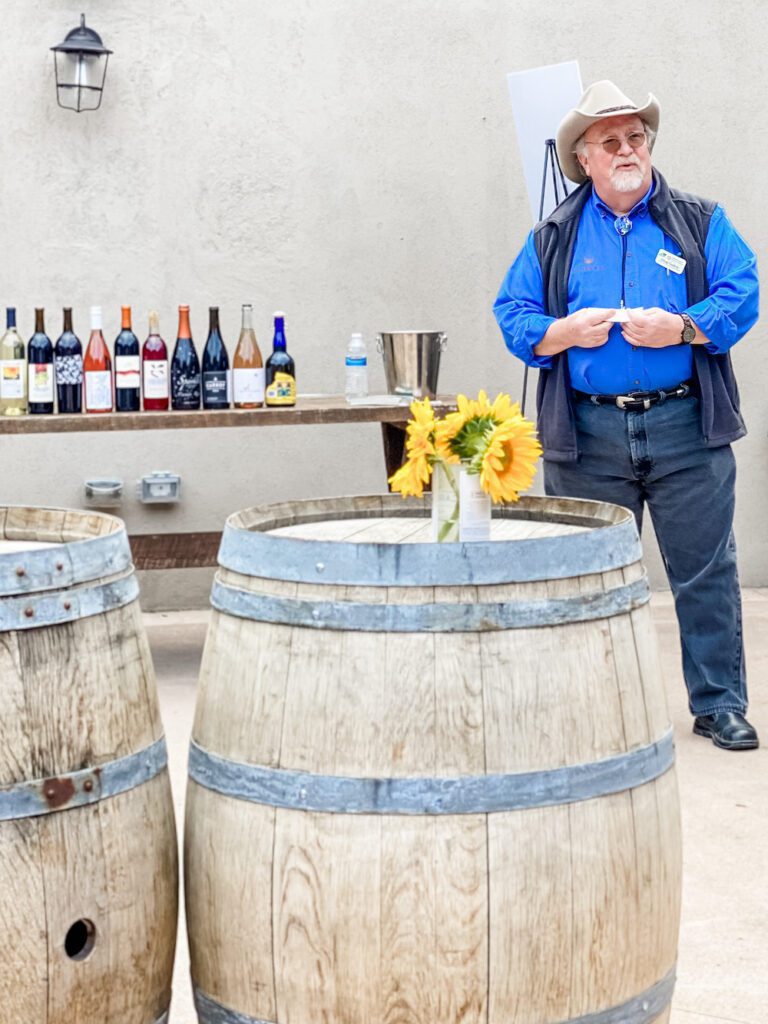 This year's competition included 279 wine submissions from 41 local wineries – including entries of sake and hard seltzer for the first time – all of which were judged by a panel of sommeliers, chefs, writers, and wine experts from around the country.
A few highly acclaimed wine icons traveled to Denver to sit on the 16 person judging panel, including Ashley Hausman, Master of Wine; Joel Butler, Master of Wine; Wayne Belding, Master Sommelier; and Doug Frost, Master of Wine AND Master Sommelier (one of only four people in the world with both). My growing knowledge of wine awards – and having judged wines in other competitions for the last five years – has made me more cynical when it comes to wine awards. But this lineup of elevated judges told me before even taking a sip that the quality of the winning wines was top-notch. In other words, these winning wines from grapes that aren't mainstream are totally sip worthy. And, after making my way through the tables I can personally tell you guys – they sooooo are.
 "While well-known grapes like Cabernet Franc, Merlot, and Syrah put on a great show, it was the oddballs that had my heart this year: Cinsault, Teroldego, St. Vincent, and Lemberger."  

Ashley Hausman, Master of Wine.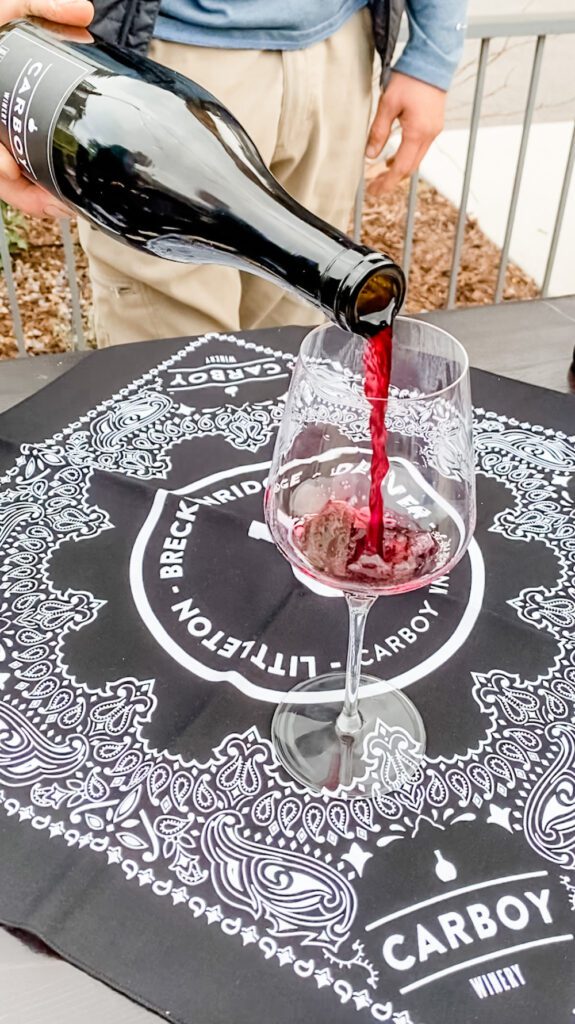 I was able to sip these award-winning Colorado wines at the Governor's Cup media preview. On of the perks of doing what I do… If you're interested in sipping these Colorado wines too, get on it now. Each of the winemakers I spoke with said they produced small quantities of these wines.
You can sample them at this year's public tasting event, aptly named Colorado UnCorked on November 5. Wines will be paired with small bites from some of Colorado's finest chefs including Thatch Tran of Ace Eat Serve and Steuben's, Taj Cooke of Ms. Betty's Grandson, Kevin Morrison of Fish n Beer and Tacos Tequila & Whiskey, Scott Skomal of Bezel, Justin Brunson of River Bear Meats, Cristian Graves of Citizen Rail and chefs from Logan Street and Carboy Winery.
Tickets are $55 for General Admission and $95 for the VIP experience.
You might be able to purchase the winning Colorado wines online via each of the winning wineries websites. (If there's any left!) Here's a run down for your sipping pleasure and if you're interested in uncorking more of Colorado, see Carpe Travel's Colorado Wine Country Travel Guide.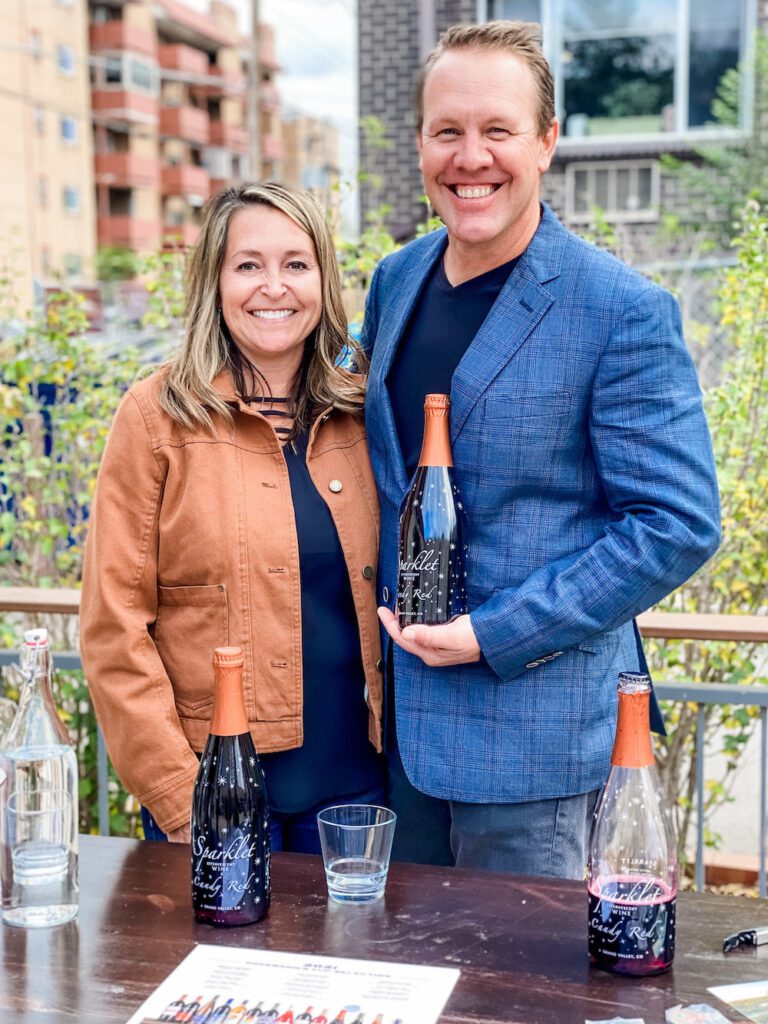 Award-Winning Colorado Wines to Uncork NOW
BookCliff Vineyards (Boulder) – 2018 Graciano, Colorado
BookCliff Vineyards (Boulder) – 2018 Syrah Reserve, Colorado
Buckel Family Wine (Gunnison) – 2019 Cinsault, Colorado
Buckel Family Wine (Gunnison) – 2020 Pétillant Naturel Rosé ("Pet Nat" Syrah/Cinsault), Colorado
Carboy Winery (Littleton) – 2019 Teroldego, Grand Valley AVA
Carlson Vineyards (Palisade) – Cherry Wine, 100% Grand Valley Montmorency cherries
Carlson Vineyards (Palisade) – 2019 Tyrannosaurus Red (Lemberger), Grand Valley AVA
Continental Divide Winery (Fairplay) – 2019
Gewürztraminer, Grand Valley AVA
Plum Creek Winery (Palisade) – 2020 Palisade Festival (Aromella/ Riesling/ Chardonnay), Grand Valley AVA
Redstone Meadery (Boulder) – 2019 Tupelo Mountain Honey Wine
Sauvage Spectrum (Palisade) –  Sparklet Candy Red (Verona), Grand Valley AVA
The Storm Cellar (Paonia) – 2020 Rosé of St. Vincent, Grand Valley AVA
Turquoise Mesa Winery (Broomfield) – 2018 Merlot, Grand Valley AVA
Whitewater Hill Vineyards (Grand Junction) – 2019 Chambourcin, Grand Valley AVA
---
Sip In More Colorado Wine…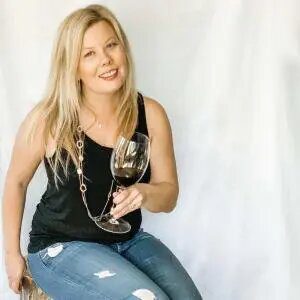 Elaine Schoch (pronounced the German way – Shock) is the editor and founder of Carpe Travel as well as an award-winning travel writer, wine judge, certified by the Wine & Spirit Education Trust (WSET) Level 2 and certified American Wine Expert. She is married to The Husband and has two kids, Princess One and Two – who's interest and knowledge in wine is quite extensive. Not to mention the stamps in their passports.