Our Top Willamette Valley Wineries to Sip and Where to Stay
Drive just 30 minutes south from Portland and you will find yourself in the heart of Willamette Valley wine country. At 150 miles long and close to 60 miles at its widest point, this unique peninsula-shaped appellation offers a diverse array of sub-regions and micro-climates. Home to nearly 700 wineries as well as nine nested AVAs (American Viticultural Areas) the Willamette Valley is the largest and most important wine region in Oregon.
This scenic verdant region lies approximately 50 miles from the Pacific Ocean but is bordered by mountain ranges on either side, which protect it from the coldest coastal winds.
With such a large and diverse region it can be difficult for wine lovers to decide where to focus their time. This Willamette Valley wine tasting itinerary includes a wealth of possibilities from Salem (further south) to farther north in around the quintessential Oregon wine country towns of Mcminnville, Carlton, and Newberg.
Pick and choose among the following experiences to curate your own perfect Willamette Valley wine tasting itinerary.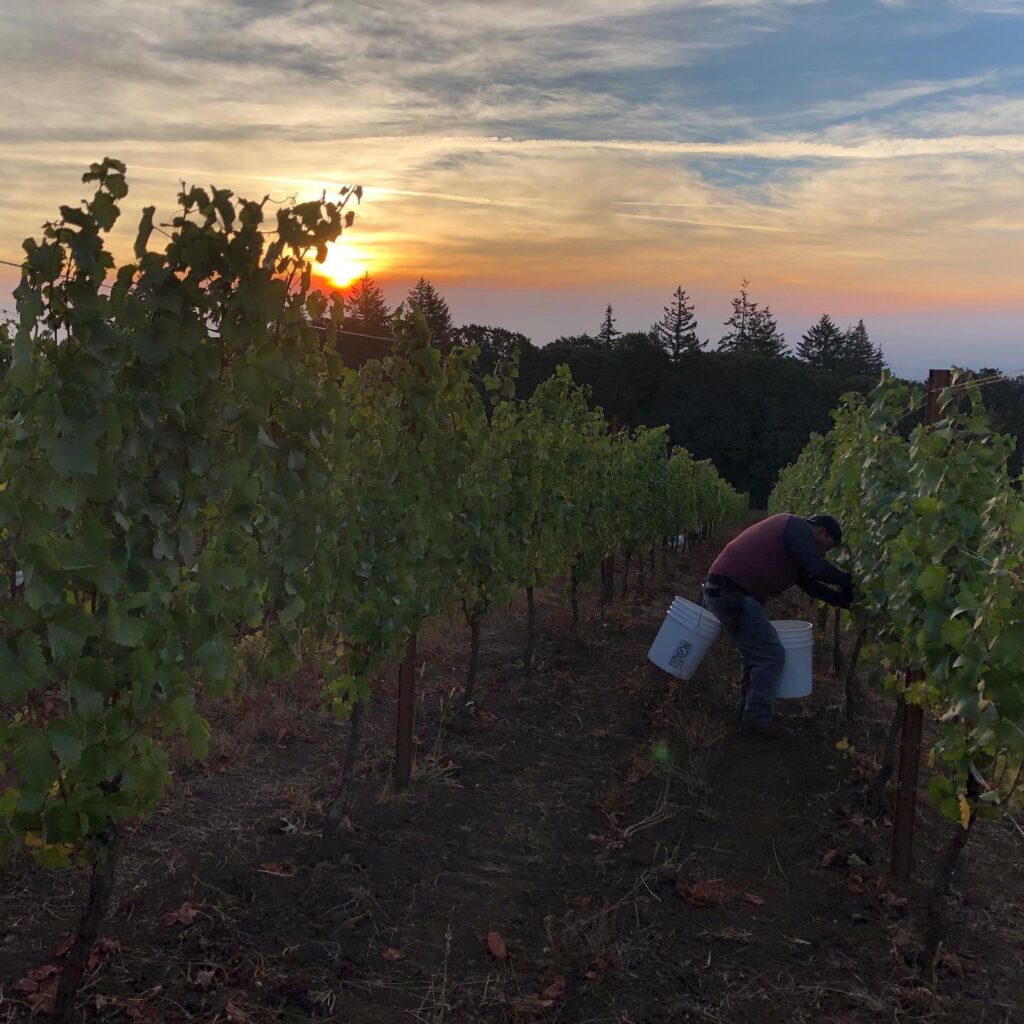 Cristom Vineyards
Located in the Eola-Amity hills, near Salem, Cristom Vineyards is considered one of the premier, quality wineries in the Willamette Valley. Founded over 30 years ago by the Gerrie family, the winery is still family owned and operated.
Cristom's focus is on organic and biodynamic farming, with an emphasis on land stewardship and site specific Pinot Noirs and Chardonnays. However, the winery also makes an excellent Syrah (one of the small handful made in the Willamette Valley).
Open daily from 11am to 5pm, the winery features a tasting room and various estate venues and gazebos in addition to miles of winding roads and paths where guests can experience the terroir and wines. Guests will have several tasting options to choose from including a Seasonal Flight tasting experience hosted at a private outdoor table (with advance reservation) or a private tasting and tour (based on staffing and availability). Expect seated tastings to take about an hour and tours and tastings to take a little bit longer. To book a Willamette Valley wine tasting experience here, visit the Cristom Vineyards website or email the winery.
*Dogs are welcome in outdoor spaces.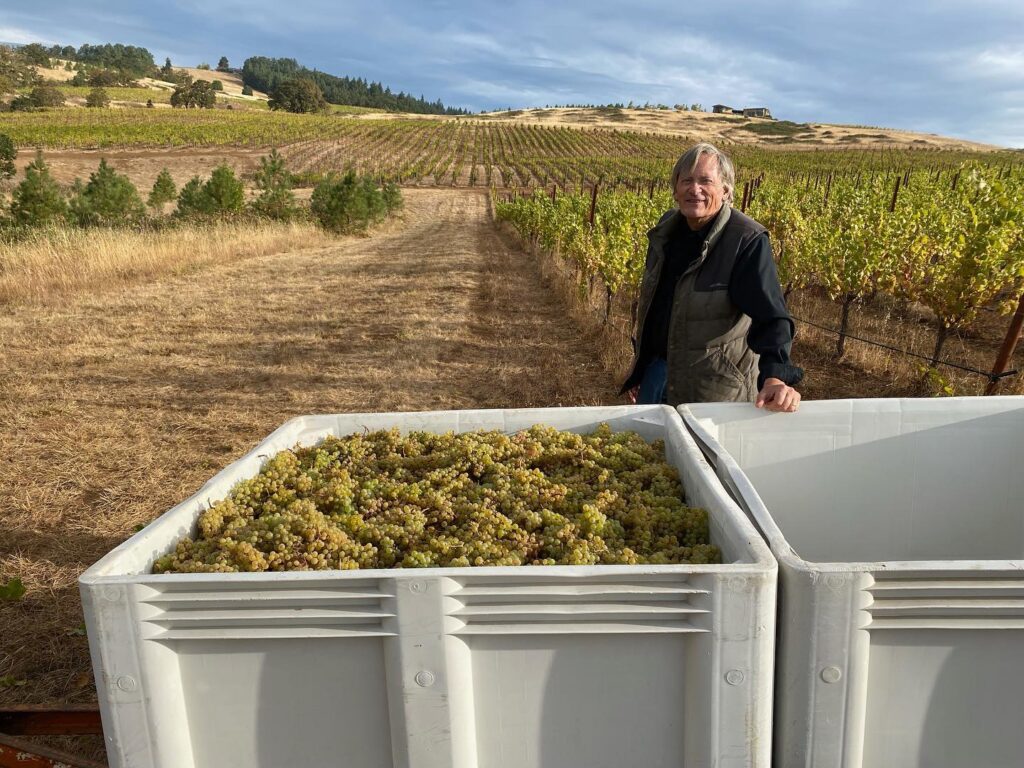 Brittan Vineyards
Founded by longtime winemaker and wine industry veteran Robert Brittan and his wife Ellen in 2004, Brittan Vineyards was the culmination of their dream to grow and produce terroir driven single-block Pinot Noirs in an area perfectly suited to the endeavor.
Brittan's estate vineyards are situated 12 miles southwest of McMinnville, tucked into the foothills of the Coast Range. The winery does not have a tasting room or hospitality located on their estate property. The Brittan tasting room is instead conveniently located in Mcminnville's historic granary district (just minutes from downtown Mcminnville).
Open Fridays, Saturdays, Sundays, and Mondays by reservation, the tasting room offers tastings of the winery's single-block Pinot Noirs, Chardonnay, and Syrah (another one of the few made in the Willamette Valley as Robert Brittan has a particular passion for Syrah grown in cooler appellations).
Tasting fees are $25, waived with a two-bottle purchase. Book a reservation online or send them an email.
Domaine Drouhin
Domaine Drouhin's tagline is 'French Soul. Oregon Soil.' and it's true that visitors may feel like they have been transported to a chateau in Burgundy, when they arrive at this regal, sprawling Dundee Hills estate and vineyards.
The Drouhin family's winemaking history dates back to the late 19th century when Joseph Drouhin purchased vineyards in Beaune. The family grew in the wine business over the years purchasing more and more land in premium vineyard regions within Burgundy and later Chablis. It was in the late 70s when Robert Drouhin (Joseph's son) saw the real potential of Oregon by way of a major wine competition in Paris where an Oregon Pinot Noir placed within the top 10 at the competition (unheard of at the time!). Over the following years the Drouhin family's curiosity about and interest in the Willamette Valley grew until Robert's daughter Veronique finally came over in the late 80s to work harvests with a few of the founding wineries and families in the Valley. The rest, as they say, is history.
Today, the Drouhin family continues to make wines in both Burgundy and the Willamette Valley at multiple family run estates.
The estate offers guests the opportunity to visit and taste from 10 am to 3 pm daily by appointment. They are currently limiting groups to a maximum of four people. Check availability on their website in advance of your visit as appointments are normally booked up well in advance.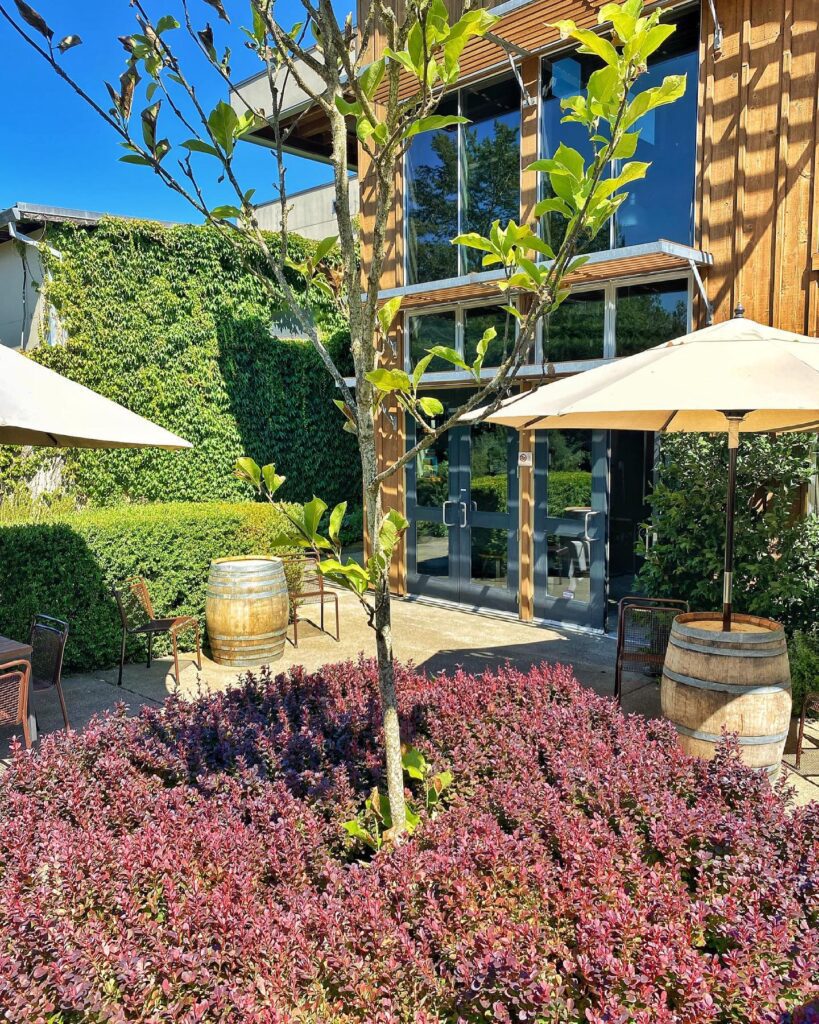 Carlton Winemakers Studio
Located in the petite wine country town of Carlton, the Carlton Winemakers Studio is home to over sixteen different boutique or micro wine brands, making it easy to visit and taste with a handful of wineries under one roof (sort of like a one stop wine tasting stop!). The eco-friendly cooperative building houses the following 16 vintners currently: 00 Wines, Andrew Rich Wines, Asilda, Aubaine, Hamacher Wines, Élevée Winegrowers, J.C. Somers, Lavinea, Lazy River, Megan Anne Cellars, Project M, Quintet Cellars, Ratio Wines, RR Wines, and Wahle. There is even a joint wine club here that combines wines from thirteen out of the sixteen member wineries.
Reservations are not required for regular wine tastings here, but guests can book appointments for a variety of private seated tasting experiences. The studio is open daily from 11 am to 5 pm. Regular tastings include flights of between five to seven wines with fees ranging from $15 to $25. To book a private experience email whitney@winemakersstudio.com or call the studio at 503.852.6100. Light nibbles such as locally sourced cheeses and meats are available (from a gourmet vending machine) for purchase at the tasting room.
Domaine Serene
One of the foundational wineries in the Willamette Valley, Domaine Serene was established by Grace and Ken Evenstad in the 80s. Over the past thirty years, the winery has established itself as one of the premium Pinot Noir brands in the Willamette Valley and is widely considered ( nationally as well as globally) to be one of the top 'must visit' wineries in the valley. The wines have also accumulated an impressive array of awards from top wine publications.
The Domaine Serene property features six individual vineyard estates, planted exclusively to Pinot Noir and Chardonnay. Each estate presents a different combination of soils, clones, microclimates, slopes and elevations that add distinguishing complexity and elegance to the wines.
One of the most notable hallmarks of the winemaking style at Domaine Serene is their rigorous focus on the art of blending their Pinot Noirs. The winery ferments as many as 250 micro-cru fermentations each vintage from separate estate vineyard sites and tastes through everything separately in order to assemble the perfect blend.
Book one of Domaine Serene's Willamette Valley wine tasting experiences by emailing them directly. Choose from a variety of experiences including their limited release 'Signature' tasting, outdoor tasting experiences among the vines, and their 90 minute Estate wine tasting. The winery is open for tastings by reservation Monday through Sunday from 11 am to 4 pm. They also offer a small food menu that features light fare such as freshly baked local bread, cheese, and charcuterie, and oysters. Tasting fees range from $35 to $100 per person.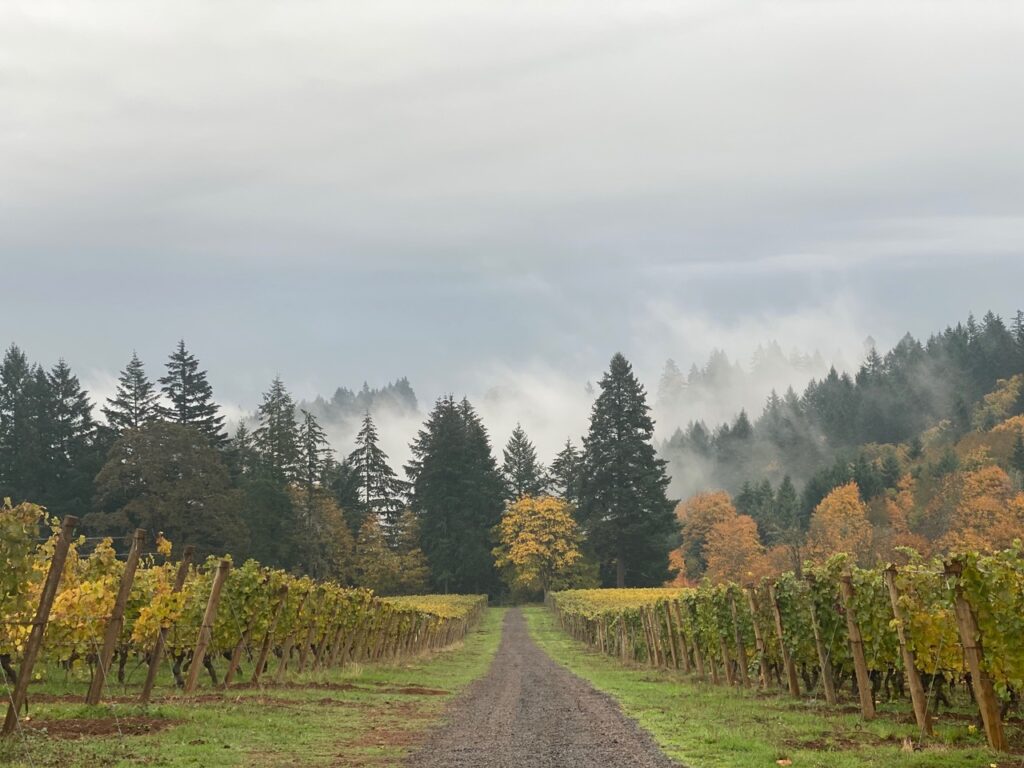 Lange Winery
A family owned and operated winery set in the prestigious Dundee Hills appellation of the Willamette Valley, established in 1987 by Don and Wendy Lange.
The focus at Lange is on sustainable farming and being responsive to the land. In the cellar, the winemaking style, directed by Jesse Lange, is centered on minimal intervention… allowing for the sites to shine through in each wine.
The winery makes a number of single vineyard Pinot Noirs as well as Chardonnay, Pinot Gris, and a sparkling cuvee made from Pinot Noir and Chardonnay. The winery also has a second and relatively new brand Domaine Trouvère, that has allowed them to work with different fruit from different regions in Oregon (namely, Southern Oregon) such as Viognier and Tempranillo.
Highlights of this Willamette Valley wine tasting experience include panoramic views of sloping vineyards, valleys, and Mount Hood Mountain. Reservations for indoor or outdoor tastings can be booked between the hours of 10 am and 3pm daily.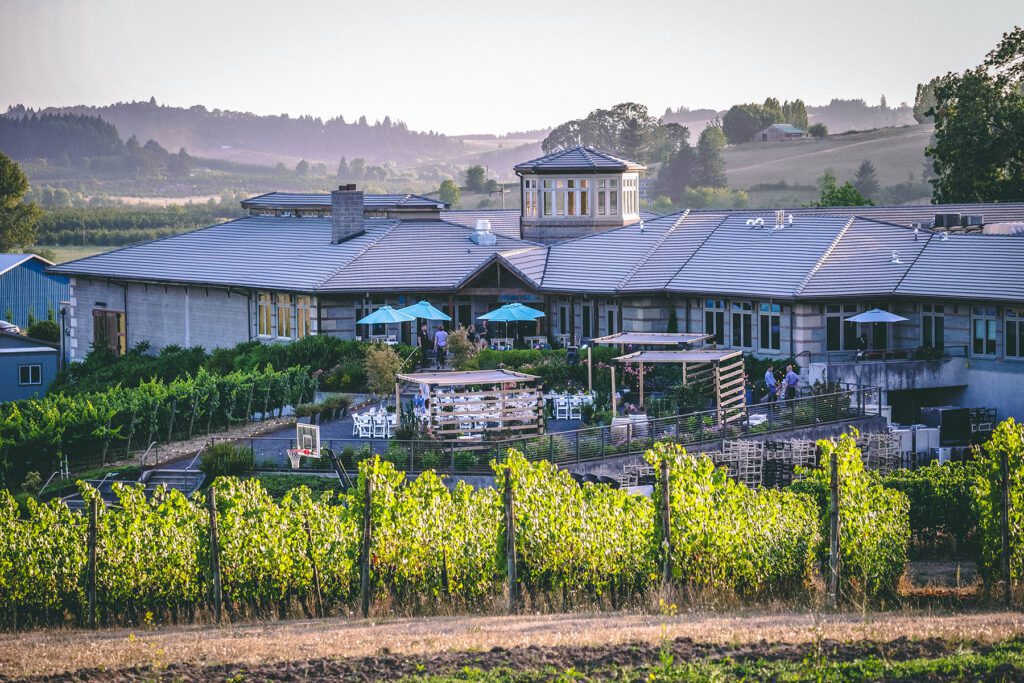 Adelsheim
One of 10 families who made wine before 1980 from grapes planted on their own properties in the Willamette Valley, the Adelsheims purchased a property in the Chehalem Mountains (just outside Newberg) and moved to the Willamette Valley in 1971. They established the winery (the first in this region) in 1978.
As a founding winery of the Willamette Valley and Chehalem Mountains' first winery, Adelsheim has played a key role in Oregon and the Willamette Valley's wine story. The winery has always been widely recognized and respected both for their wines (they've made it onto the Wine and Spirits Top 100 wineries list seven times..but who's counting) and their commitment to the stewardship of the land and to the local wine industry.
Adelsheim is a certified sustainable and fish friendly farming winery. Their focus in the cellar with their winemaking is on crafting ageable, elegant, and complex wines that showcase the sites on which they were grown.
To visit Adelsheim vineyards and experience their wines and half-a-century history yourself, make a reservation online. Choose from a handful of unique Willamette Valley wine tasting experiences and/or tour options that range from casual tasting at an outdoor bar to seated patio or deck tastings with light nibbles, limited release tastings that include a winery tour, or even a private cabana experience. Tasting fees range from $35-$55 per person and some tasting fees are waived with the purchase of two bottles.
Rex Hill Winery
Rex Hill has been making single vineyard Pinot Noirs in the Willamette Valley for over 30 years. No longer under its original ownership, Rex Hill is now a property of A to Z Wineworks, a 5 Time 'Best for the World' B Corp wine brand that has been a force for good in the mission to continually improve sustainable business practices in the Willamette Valley. Evidence of this 'for good' partnership can be seen in many areas of Rex Hill's business from their commitment to carbon neutral shipping, use of wind power to offset energy use, and their transparent hiring and employee compensation practices.
Like most wineries in the Willamette Valley the focus at Rex Hill is on Pinot Noir and Chardonnay but the winery also crafts a couple of Champagne style sparkling wines (made in the traditional method and aged sur lie for extended periods) as well as a fun Grenache-Syrah blend made with fruit sourced from the Rogue Valley.
The winery and estate are stunning, with the indoor hospitality spaces feeling a bit like a historic luxury chateau and the outdoor spaces featuring lovely greenery and tasting spaces.
Tasting reservations at Rex Hill are available Wednesday – Monday between 11 am and 5 pm at our Tasting Room and on their patio. Their garden is open for glass pours and bottle service only. A curated menu of locally sourced fare is available throughout the week, with a special Chef's menu available on the weekends.
*One of eight wineries honored, Rex Hill was named the Extraordinary Winery "Under the Radar" for both continents, "poised to become the next great thing" at the inaugural Wine Advocate Extraordinary Winery Awards in 2017.
**Dogs are welcome on the patio and in the garden areas.
Where to Stay in Willamette Valley
Nestled in the heart of Willamette Valley wine country just minutes from downtown Newberg, the Allison Inn and Spa is the premier wine country luxury hotel experience in the region.
Featuring a full spa and a renowned farm to table focused fine dining restaurant (Jory) on site, the Allison is the perfect choice for travelers looking for luxury accommodation within a few minutes walk from one of the best restaurants (and wine lists) in the Willamette Valley.
A nine room villa perched above vineyards in the Dundee Hills, the Black Walnut Inn offers guests a cozy yet luxurious wine country escape. From their plush, comfortable rooms and beds to the panoramic vineyards views, and elevated level of hospitality, this Inn has become a favorite amongst Willamette Valley travelers (including me!). Highlights include warm, welcoming, and professional staff and amazing Chef prepared gourmet breakfasts.
What Willamette Valley wineries are your favorites to sip in?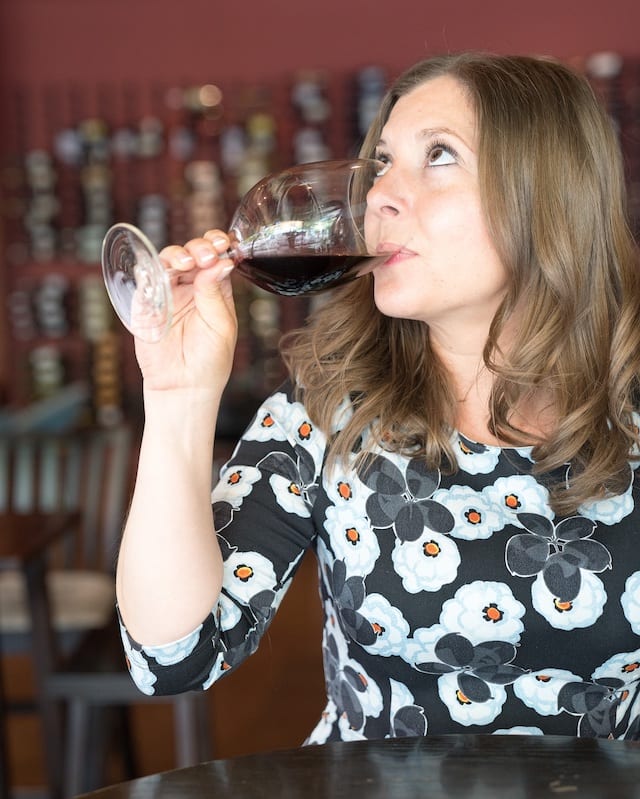 Brooke Herron
A 19-year wine industry veteran and marketing strategy consultant, Brooke returned home to Sonoma County in late 2019 after four years of living and working abroad. When she's not working on marketing projects for clients you can find Brooke hiking, enjoying a good glass of wine, or sitting somewhere with an ocean view.