This Week-long Itinerary Pairs a Colorado Road Trip with Colorado Wineries and a lot of Things to do Along the Way.
Rebecca Treon, Contributing Writer
Summer is synonymous with family road trips — it's the stuff memories are made of. The open road stretching in front of you, special car snacks and a playlist of songs everyone sings along to — more about the journey than the destination. An ideal family road trip is one that isn't strictly geared toward just kids or just adults, but one that's designed to do a little of both.
This week-long Colorado road trip makes visits to wine country with plenty of things to keep the kids busy, too. It will take you through wine tasting in Colorado Springs, west with stops in the Gunnison/West Elks wine region to sip in Paonia wineries, then winding up in the Grand Valley near Palisade and Grand Junction before coming back to Denver.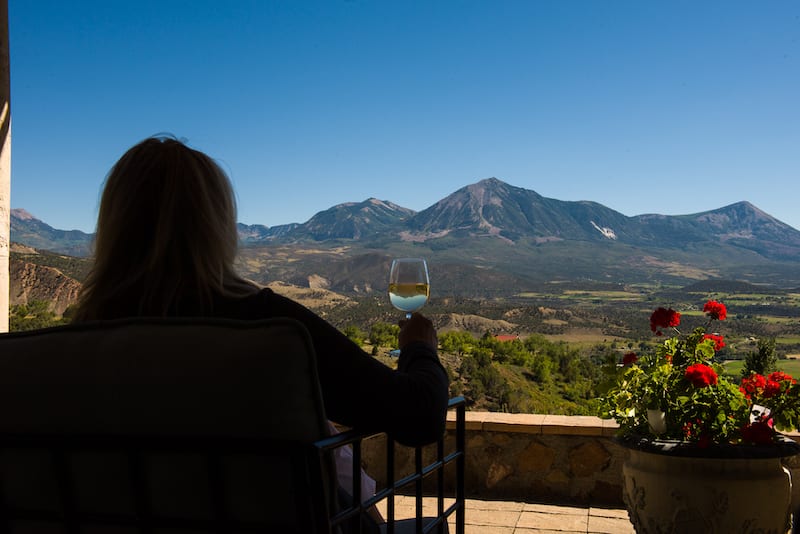 Colorado Springs Wine Tasting (and other things to do)
Day 1 and 2
You'll start your journey in Colorado Springs, just a couple hours drive south of the Denver metro area. It is home to the Air Force Academy, Manitou Cliff Dwellings, The Broadmoor Seven Falls, Cheyenne Mountain Zoo, and Cave of the Winds, among many other attractions. The area is well worth an overnight stay because there is simply so much for kids of all ages to do.
At Garden of the Gods Resort & Club, you can enjoy private cottages or casitas and take advantage of the many amenities, including the in-room wine tap, yard games around the fire pit, private patios with fireplaces, and both family and no-kids-allowed infinity pool areas. The Broadmoor Hotel is another great, luxurious – and historic place to stay in Colorado Springs. The kids may prefer Great Wolf Lodge with its indoor water and adventure park.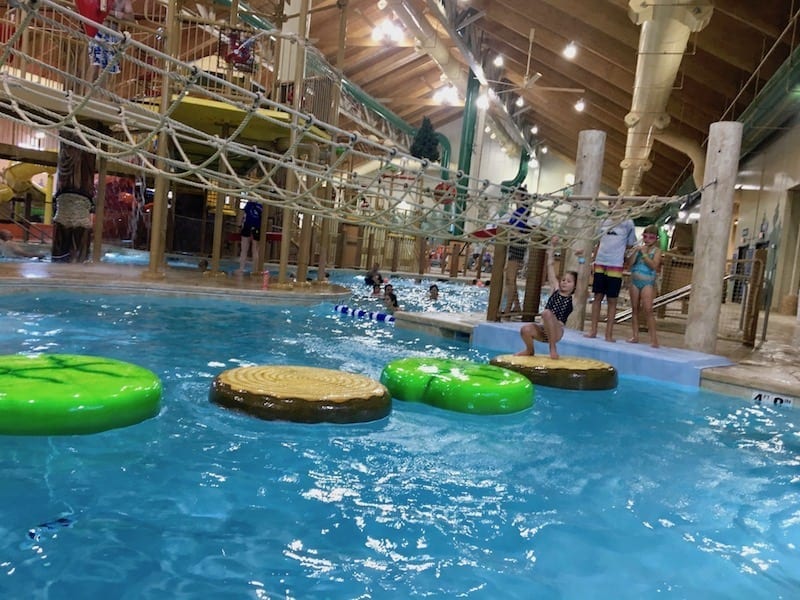 Pikes Peak, one of the country's best-known Fourteeners is a popular destination —regardless of how you arrive at the summit. You can hike or bike popular Barr Trail, a 13-mile trip each way (you're really earning those special high-altitude donuts they make at the top), drive the winding, white-knuckle highway, or ride the Manitou Pike's Peak Cog Railway, the world's highest cog railroad. And at the base of the mountain, nestled within a grove of pines, is the area's only winery, The Winery at Pikes Peak. Located in Cascade, the matchless venue is owned Francie and Marvin Parliament of The Wines of Colorado.
More Ideas on Things to Sip In Colorado Springs
Canon City & The Royal Gorge
Day 3 and 4
Continue your Colorado wine week by heading southwest toward Gunnison on the scenic Highway 115 which takes you directly to Cañon City. In under an hour travel, you can visit one of the state's most unique wineries: The Winery at Holy Cross Abbey. Like the name suggests, its housed in a former Benedictine abbey built in 1886 and operated as a boys' boarding school for 100 years. The award-winning boutique winery now offers elegant tastings and dining on the terrace or in the park, plus you can buy a few bottles to enjoy at home.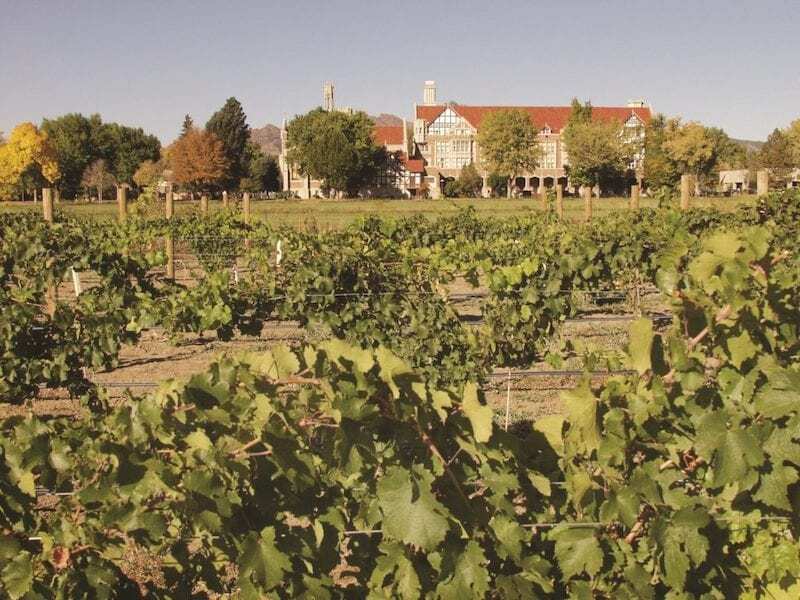 The Winery at Holy Cross Abbey is the flagship winery in the Royal Gorge but in October 2019 zoning changes made it easier for small farms in residential agricultural areas to open a limited winery or cidery, bringing the Fremont County Wine Trail to life.
Fremont County Wine Trail is a collection of several local wineries and cideries, all of which sell their bottles locally, and many that offer on-location tastings. At the time of this posting the stops on the trail include The Winery at Holy Cross Abbey as well as Pop's Vineyard, Legatum Cellars, Western Skies Winery at Jenkins Farms and Apple Valley Cider Co.
Nearby, Royal Gorge is another landmark to check off of the family bucket list. The 10-mile- long canyon is 1,200 feet deep and will add a shot of adrenaline to your vacation. The gorge can be experienced on a roller coaster, zipline, the pedestrian bridge, by raft, or by train. If you choose to make it an overnight, the cabins and brand-new glamping tents at Royal Gorge Cabins are a great choice, with scenic views and onsite dining at 8 Mile Bar and Grill. Pack a picnic lunch for your next leg of the trip.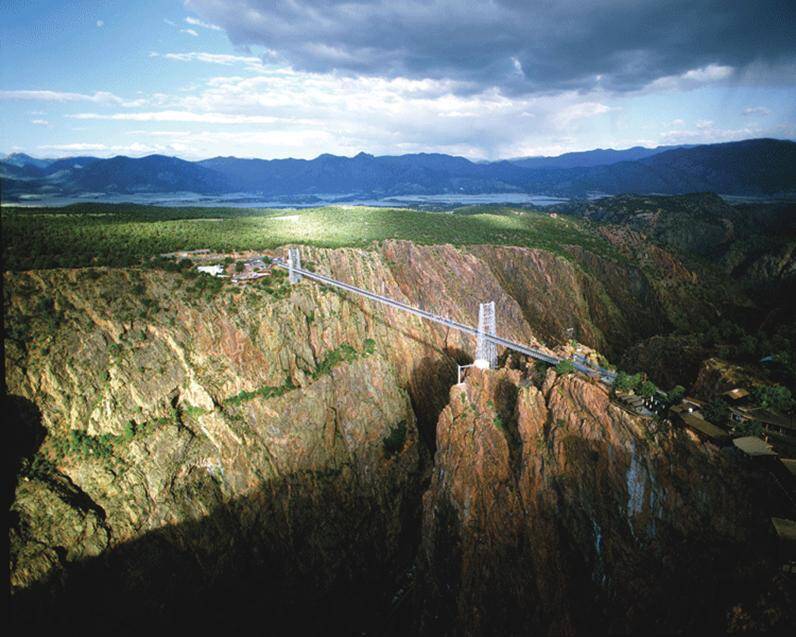 Gunnison is a picturesque two-hour drive from Cañon City through the Curecanti National Recreation Area. Your wine stop will be at Buckel Family Wine Tasting Room, where they serve tasting flights or wine by the glass (and you can get a bottle for your trip up valley). Along the highway, stop at any of the three reservoirs and have lunch, stretch your legs, and dip your feet in the (frigid) water.
The West Elks AVA / Montrose
Day 5
The area surrounding Montrose and beyond is Colorado's most prolific agricultural region, the Western Slope. It's the area on the west side of the Continental Divide, and includes cities like Montrose, Delta, Olathe, Hotchkiss, Grand Junction, and Palisade.
Its unique climate, where the valleys protect the region from extreme cold while also getting lots of sun, combined with a high altitude, create the perfect combination of elements that stress vines just enough to make some delicious Colorado wines.
Montrose and the towns surrounding it (which are also known for its stone fruit and corn, among other exceptional produce) are home to more than two dozen Colorado wineries.
The area around Montrose is known as the West Elks AVA and there are wineries (and a handful of bed and breakfasts) scattered across the valley from Hotchkiss to Paonia and Cedaredge to Olathe. The area is worth spending a couple of nights in, as there are ample opportunities for family outdoor adventure as well as sampling local wines.
Lodging options include the Stone House Inn, Leroux Creek Inn, or Agape Farm and Inn.
Some of the grape varietals that grow well in the West Elks AVA are Riesling, Chardonnay, Pinot Gris, and Gewürztraminer, thanks to the high elevation, cool nights, and low humidity — but Colorado wineries feature a wide range of wines, including reds.
Paonia has a number of wineries worth a stop, most along one road. Start at Qutori, who won the 2019 Governor's Cup Wine of the Year, where you can taste wines on the patio with a stunning mountain view. Along the same stretch of highway are several other Paonia wineries worth sipping in: 5680', Black Bridge Winery, Stone Cottage Cellars, Azura Winery, Endless Endeavor, and Alfred Eames Cellars at Puesta Del Sol Vineyards.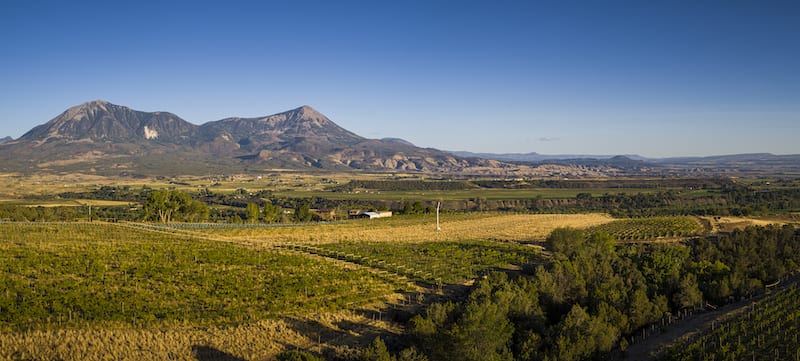 The quaint town of Paonia offers plenty of options for a family road trip, like renting bicycles and pick your own farms. Remedy offers panini sandwiches, which you can take to Paonia Reservoir for a picnic and time playing in the water, paddle boarding, or canoeing. It also has several campsites.
Big B's Delicious Orchards is a must — it's a U-Pick orchard, but also serves delicious lunches, hosts live music, and its shop features preserves, ciders, and other goodies to bring home. Ela Family Farms is one of Colorado's premier peach purveyors and are regulars at Denver farmers markets. They offer unique opportunities like having lunch on the farm. Nearby Jack Rabbit Hill Farm creates exquisite biodynamic Colorado wines and hard ciders that are featured on the menus of many Denver and Boulder restaurants, such as The Kitchen. The farm is also behind Cap Rock, who distill their organic spirits using local ingredients like apple and rose.
The Grand Valley AVA / Palisade
Day 3 and 4
The last leg of the weeklong Colorado wine road trip takes you to the Grand Valley AVA, which houses the majority of the wineries in the state — more than 25. The boutique resort Wine Country Inn is nestled among the vines and has 80 rooms. Stays include breakfast and wine tastings, but best of all for families — it has an outdoor pool (handy for those blazing upper 90s summer days).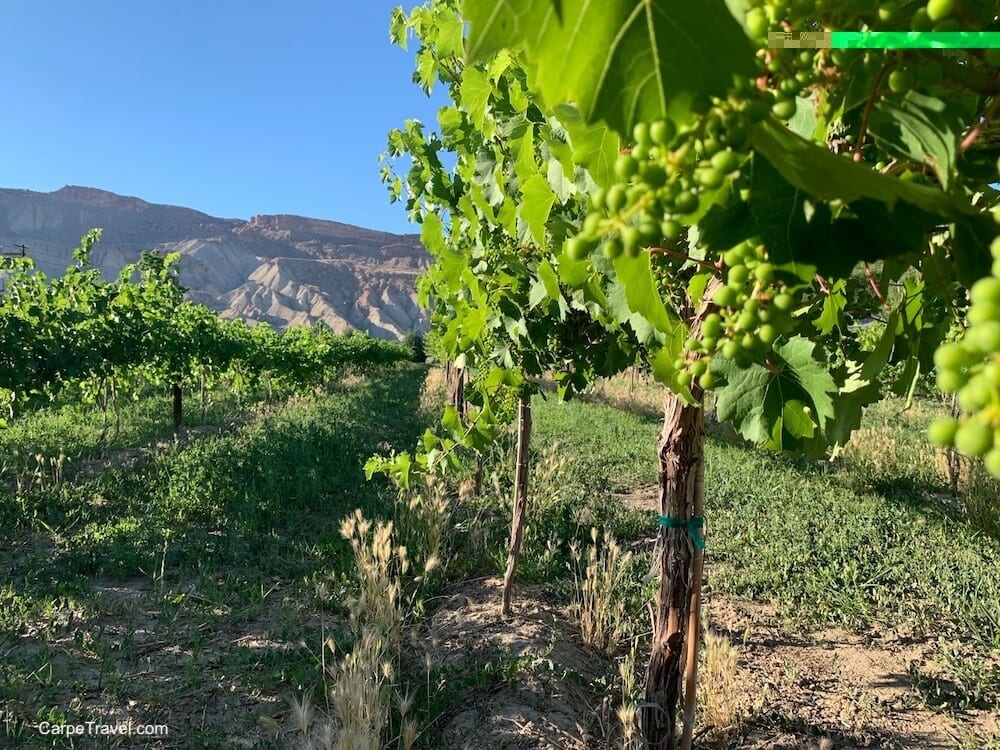 If you're camping or traveling with an RV, James M. Robb Colorado State Park is a great local option because all the outdoor recreational activities are right there — swimming, kayaking or paddle boarding, biking and hiking, giving families plenty to do.
One popular option for exploring Palisade is by bike. If you don't have your own bike, mountain bikes or cruisers are available to rent in town. For mountain bikers, this is an exciting year — one of the country's longest singletrack downhill mountain bike trails, the Palisade Plunge, will finally open, with 32 miles of track leading right into a winery in Palisade. Tour companies will also offer shuttle service to the start of the trail at the top of Grand Mesa along with the bikes.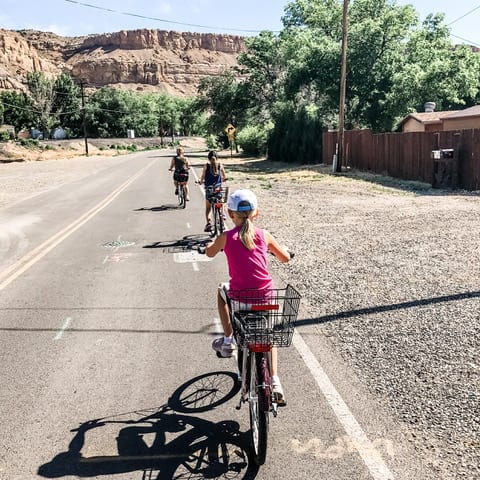 For families, a less intense and more leisurely way to explore the area is by cruiser bike and exploring the Fruit and Wine Byway (aka the Fruit Loop). Along this trail, you'll visit orchards and farm stands, pass by lavender fields, sample local world-class wineries, ride along the Colorado River, and absorb the beautiful scenery. The 7-mile West Cruiser Loop hits the most Palisade wineries, including Varaison Vineyards, Colterris, DeBeque Canyon Winery, and Grand River Vineyards.
Other wineries worth a stop are Bookcliff, Maison La Belle Vie (stop for brunch or Friday burger night), Sauvage Spectrum, and Colorado Vintner's Collective.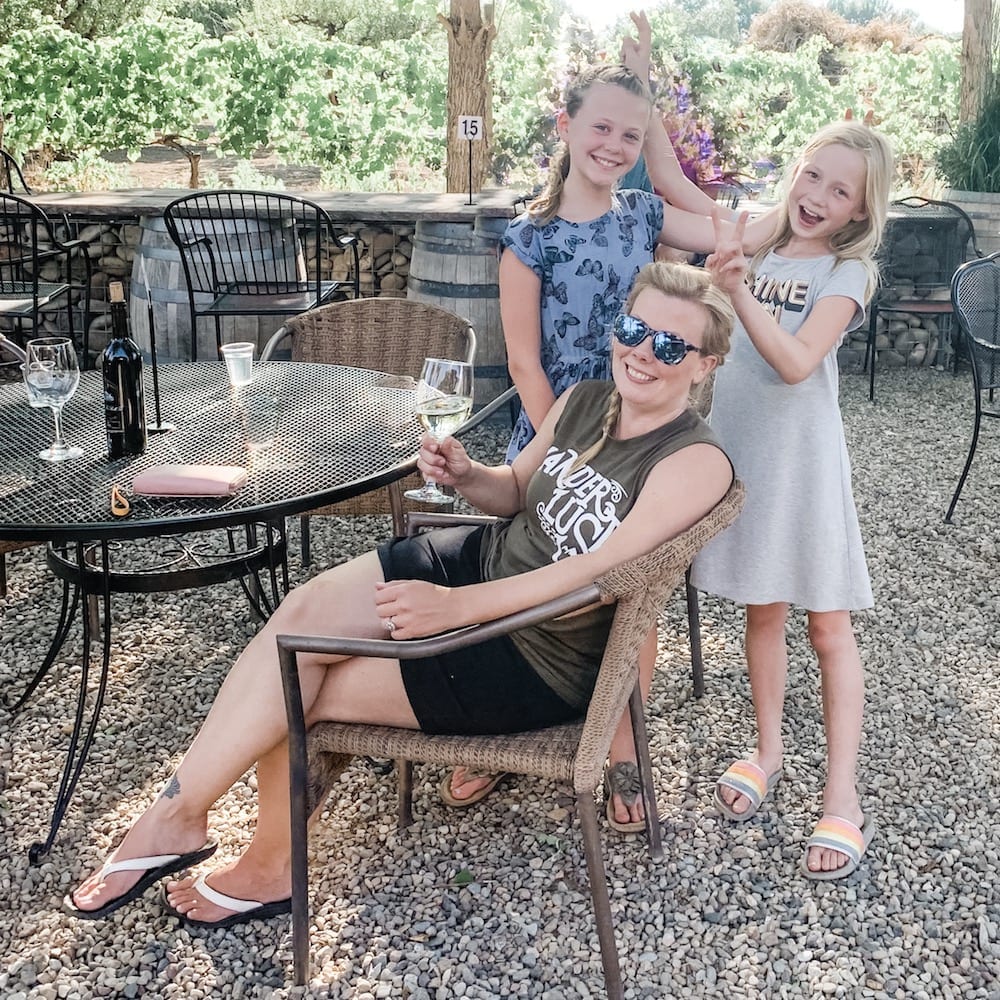 It's worth mentioning that wine isn't the only adult beverage on the scene: Palisade Brewing Co. features microbrews made from local hops with a menu of bar-style bites emphasizing smoked meats; Peach Street Distillers is the state's oldest locally owned distillery and makes a range of spirits using local fruits and grains — their Bloody Mary bar is a must. Meadery of the Rockies uses raw orange-blossom honey to create the beverage made since ancient times; Talbot's Cider Co. makes refreshing hard cider.
Grand Junction is just a half-hour drive, where their downtown area is a great last stop before heading back to reality. Tacoparty, helmed by Chef Josh Nierenberg of Bin 707, another local favorite, is definitely worth a stop.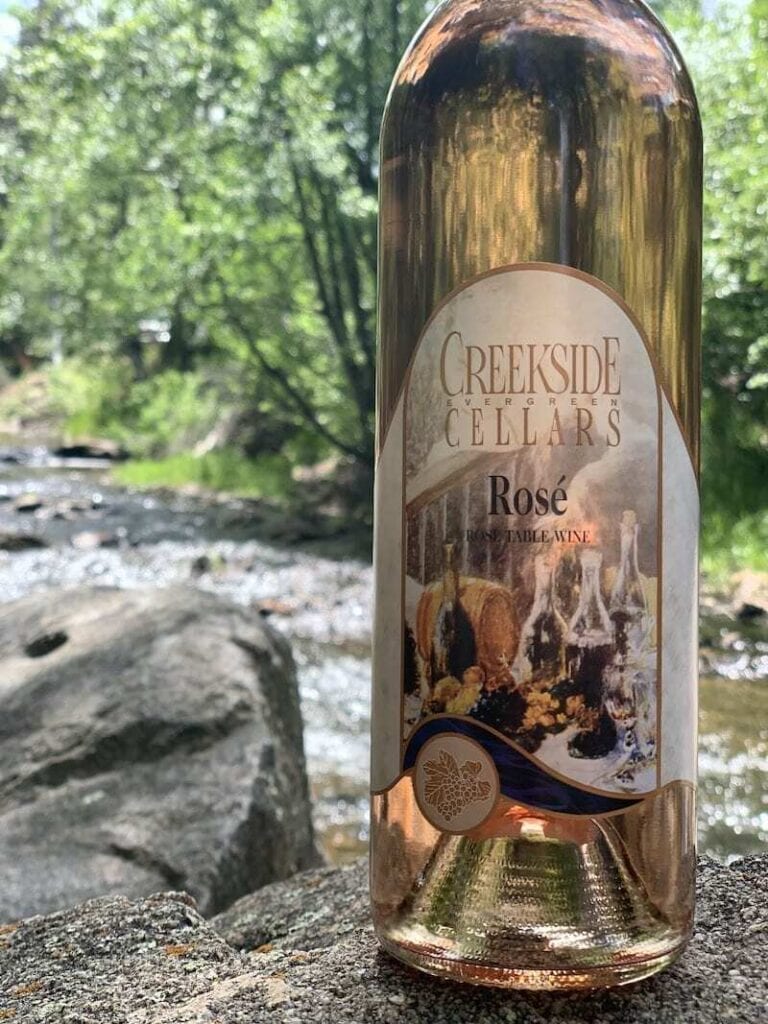 It's only a 4-hour stint down I-70 back to reality- aka Denver – if you're up for one more Colorado wine tasting it's worth pulling into Evergreen before you reach Denver to grab lunch and a flight at Creekside Cellars. The outdoor patio runs alongside the creek making for a perfect spot to savor the last of your Colorado wine trip. Try the rose, Cabernet Franc and their Robusto wine. If you have room in the trunk – grab a case! You can't find their wines outside of the tasting room.
You've packed a quintessential Colorado experience – and wine tasting adventure – into one week. Returning with new wines to enjoy at home, along with fresh produce, salsas, and jams from farm stands — not to mention a carload of memories.
---
Sip in More of Colorado