Great Wolf Lodge Defines "Great" for Kids
If you find yourself in Colorado Springs needing a place to stay my favorites are The Broadmoor, Cheyenne Mountain Resort, and the Great Wolf Lodge. Each of these resorts offer amazing experiences, ones you may end up not wanting to leave the resort, but you should given all the experiences Colorado Springs has to offer. (Or, just extend your stay a day or two!)
The Great Wolf Lodge in Colorado Springs is the newest addition and the ultimate family destination in Colorado. With an indoor waterpark, arcade, bowling alley, ropes course, mini golf, rock climbing and the MagiQuest adventure you may not be able to pull your kids away. Especially if you play MagiQuest, which turns Great Wolf Lodge into a live-action game.
With a "magic wand" kids go on a quest throughout the lodge hunting for clues hidden in pictures hanging throughout the first floor to help the "Guardians protect the realm portals". For kids who are into gaming, this is an awesome way to get them up, moving around and really playing the game. I have to admit, it's really fun for adults too. During our visit, we completed just one of the quests. I had wanted to try for two…but, my kids wanted to spend more time at the waterpark.
As for dining, there are a variety of options. From Dunkin Donuts to grab and go sandwiches and pizza. My favorite is the Barnwood for lunch or dinner. The view is stunning from the patio and the food is delicious. If you go, you MUST try the Green Chili Corn Bread Skillet with honey butter. OMG!!! Another favorite is the Wine Down Service. The Great Wolf Lodge has developed a delectable menu featuring both sweet and savory culinary treats, perfectly paired alongside a delicious bottle of wine you can enjoy in the comfort of your suite after the kids have crashed out.
Want to see for yourself? I have you covered with this video review the Princesses and I did during our stay at Great Wolf Lodge in Colorado Springs.
Want to see what other have to say about the Great Wolf Lodge – and how to pack for your stay? Click on over for a guide on doing the Great Wolf Lodge right.
Looking for more ideas for things to do in Colorado or Colorado's wine regions? Click on over to Carpe Travel's Colorado Wine Travel Guide.
Disclaimer: Portions of our stay at Great Wolf Lodge were discounted and or provided free of charge. As always, our thoughts are our own. After all, kids can't lie about having fun!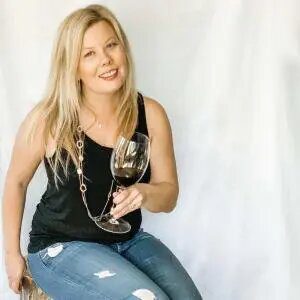 Elaine Schoch (pronounced the German way – Shock) is the editor and founder of Carpe Travel as well as an award-winning travel writer, wine judge, certified by the Wine & Spirit Education Trust (WSET) Level 2 and certified American Wine Expert. She is married to The Husband and has two kids, Princess One and Two – who's interest and knowledge in wine is quite extensive. Not to mention the stamps in their passports.