Sixty miles south of Denver you'll find Colorado's second largest city – Colorado Springs, aka Olympic City USA, which is home to an Olympic sized history, attractions, activities and amazing resorts. This summer the Princesses and I spent a lot of time exploring Colorado Springs and discovered several jewels. I've compiled a list of the top nine best things to do in Colorado Springs and wanted to ask you what you think should be the 10th on the list. Let me know in the comments.
(This post is sponsored by Colorado Springs–Olympic City USA. The serendipitous thing is I was ALREADY writing this post after our summer adventures.)
Best 9 Things to do in Colorado Springs – Olympic City USA
Colorado Springs Olympic Training Center
Colorado Springs – Olympic City USA – has rightfully earned this name. It's home to the United States Olympic Committee, U.S. Paralympics, 23 National Governing Bodies of Sport, two Official Olympic Training Sites (velodrome and ice skating facility) and the Colorado Springs Olympic Training Center. Colorado Springs will also be the future home of the U.S. Olympic Museum, which is scheduled to be completed in 2019.
A visit to Olympic City USA wouldn't be complete if you didn't make it to The Olympic Training Center. It is open to the public and offers a really great experience for visitors (there is a charge to get in if taking the tour).
Cheyenne Mountain Zoo
I'll admit, I'm not a huge fan of Zoo's BUT Cheyenne Mountain Zoo isn't like others. This is America's only mountain zoo and, has been named sixth-best zoo in the nation. One of the more unique experiences at Cheyenne Mountain Zoo are the up-close animal experiences, including hand-feeding giraffes…and then debating with your kids later if their tongues are purple or black. Cheyenne Mountain Zoo also offers a chairlift ride over the zoo, which is great in getting a lay of the land AND getting a bird's eye view of Pikes Peak towering over Colorado Springs. TIP: The zoo is literally on a mountain so you will be getting a hike in when you're exploring. Wear good walking shoes, bring water and a stroller if you have little ones. There is a golf cart type of tram you can jump on and off of too.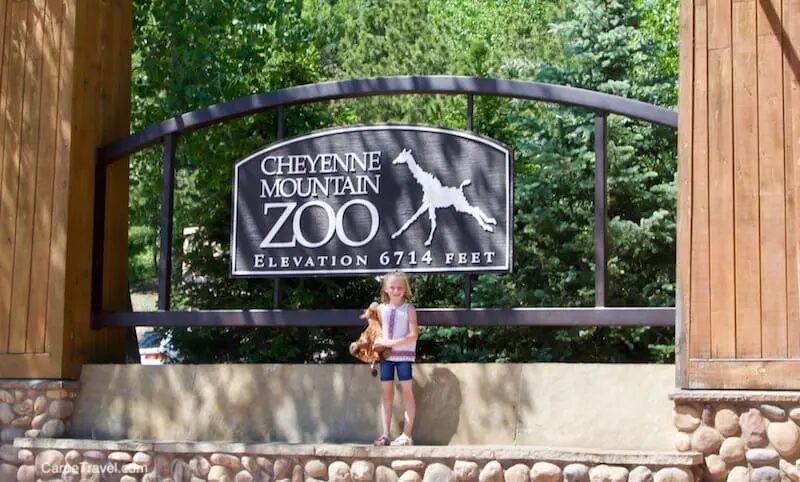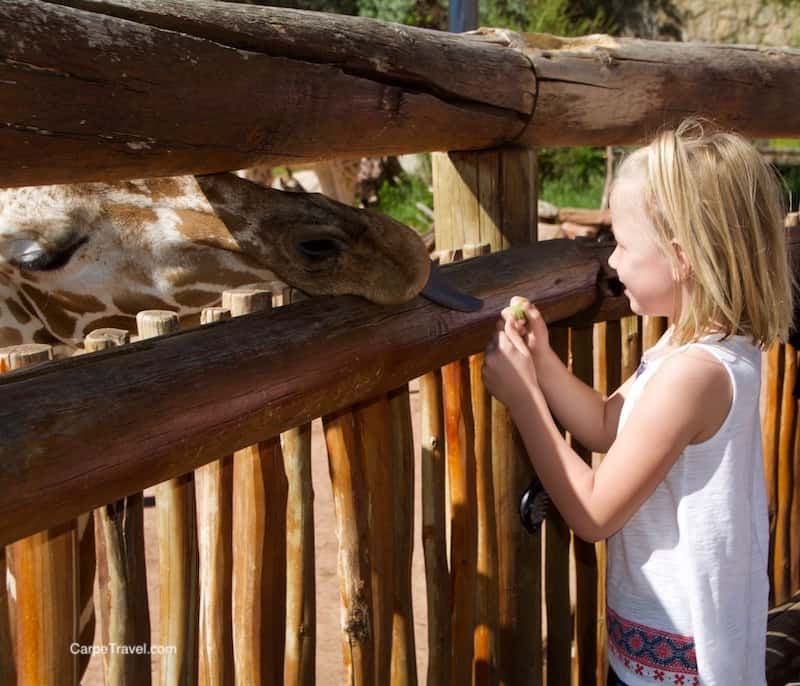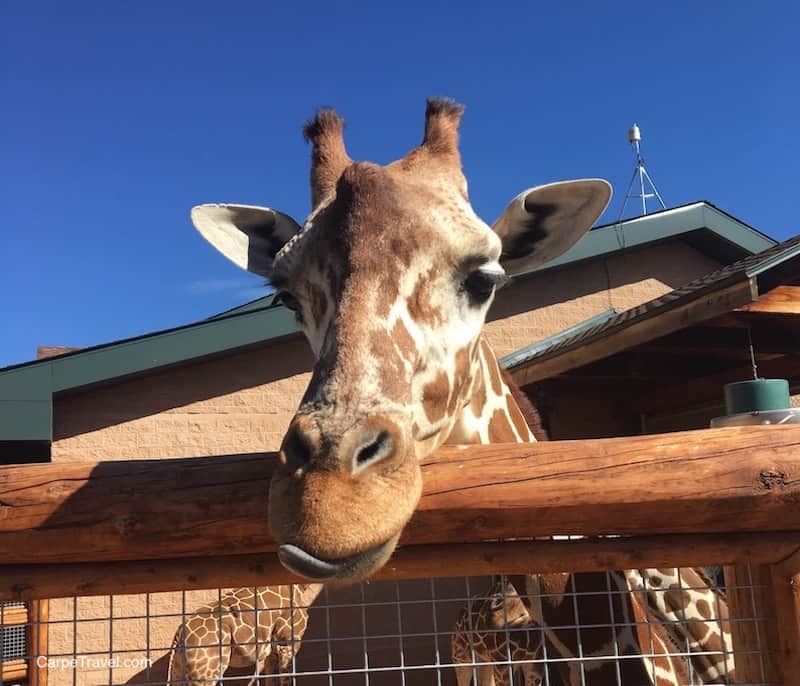 Manitou Cliff Dwellings
The Manitou Cliff Dwellings are made up of Anasazi ruins that date back 800 to 1000 years old. These ancient cliff dwellings were relocated to their current home from McElmo Canyon, in the southwest corner of Colorado near Mesa Verde and Dolores in 1904 in an effort to preserve and protect the dwellings from looters. Today the 40-room dwellings are open to the public to explore – you can literally walk and climb through all the dwellings. When you're wrapped up outside, head inside to the two museums featuring preserved, fine stonework architecture of the Southwestern Indians.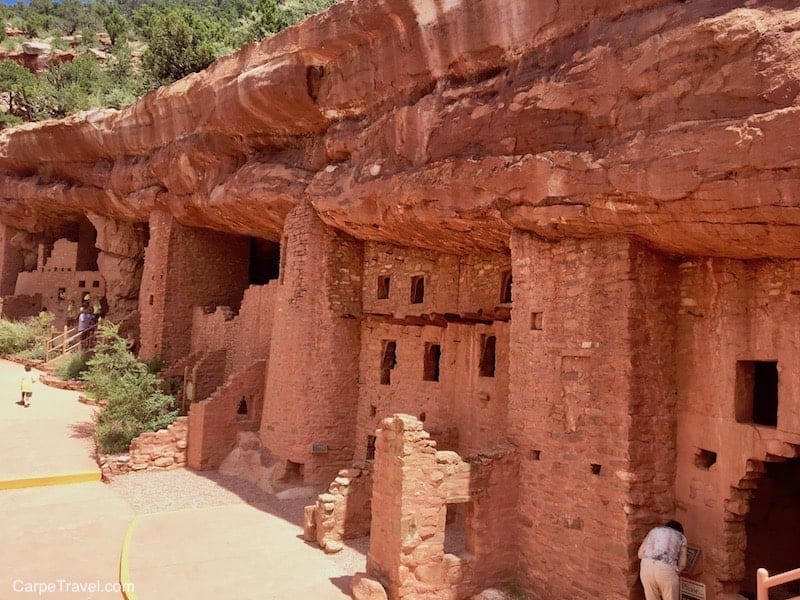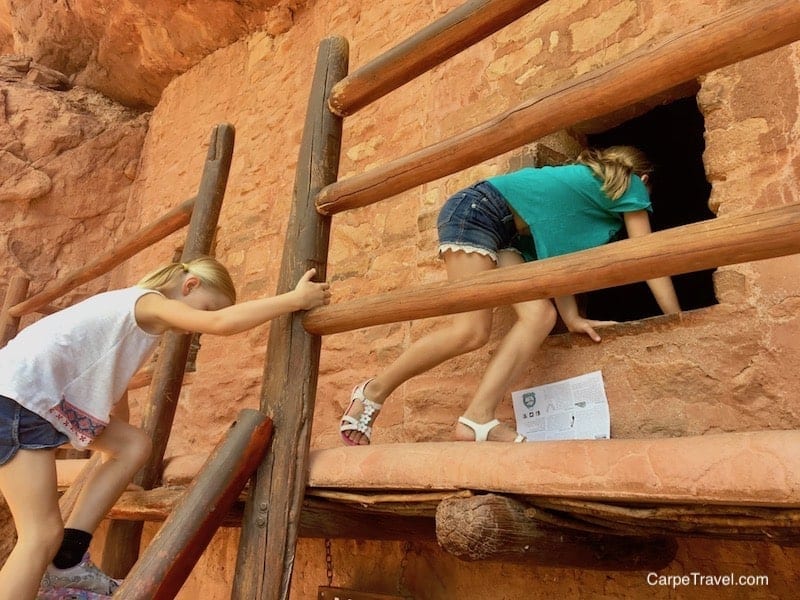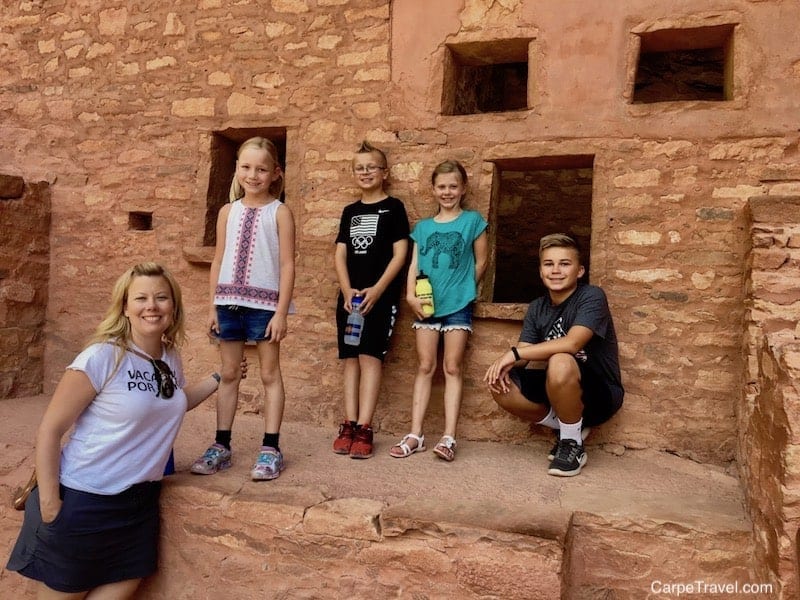 The Winery at Pike Peak
The Winery at Pikes Peak is off the beaten path in the foothills of Pikes Peak, making it a worthy adventure for wine lovers. The winery is housed in a historic mountain venue, complete with a tasting room, creek-side restaurant and new café and ice cream shop. The winery offers complimentary wine tasting of its six signature wines. With the relaxing garden room and dining options it's easy to make this Colorado winery your lunch and afternoon destination.
Seven Falls
The Broadmoor Seven Falls is the only water fall in Colorado that has earned a place on National Geographic's list of International Waterfalls, and for good reason. This series of waterfalls is situated in a 1,250-foot-wall box canyon between the towering Pillars of Hercules – a striking rock formation named after the Greek God. To say the views are amazing would be an understatement. You can soak up the beauty at the base of the falls, and grab lunch at the onsite restaurant (make a reservation!). Or, better yet, climb the challenging 224 steps to the hiking trails to get more of the view of the Seven Falls, and its 181-foot drop of falling water. After all, you are in Olympic City USA so a good hike is in order. TIP: You cannot drive to Seven Falls. You have to catch the free shuttle from The Broadmoor.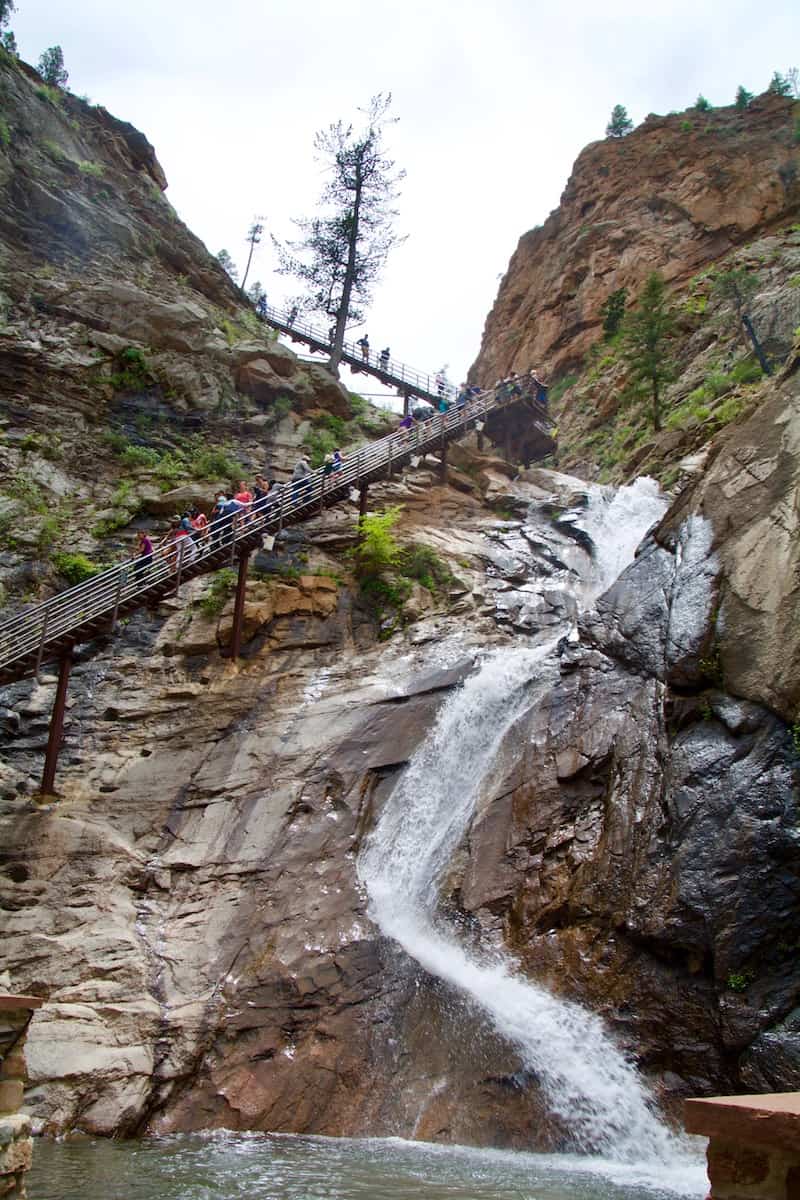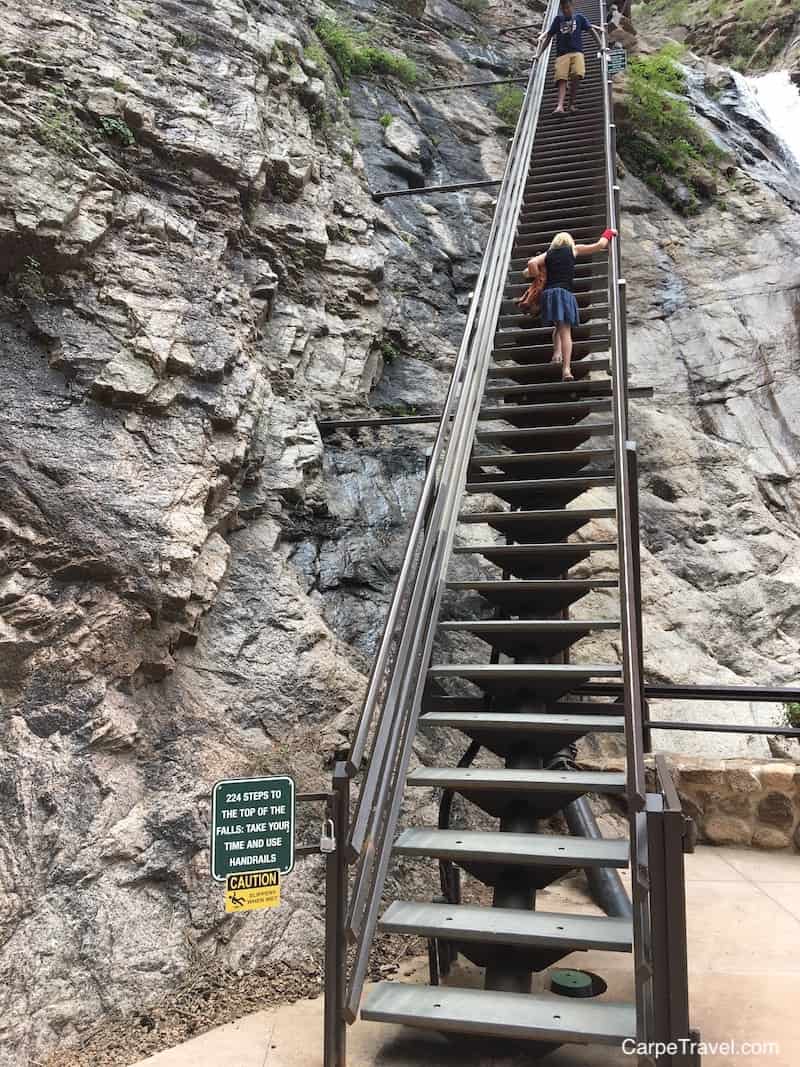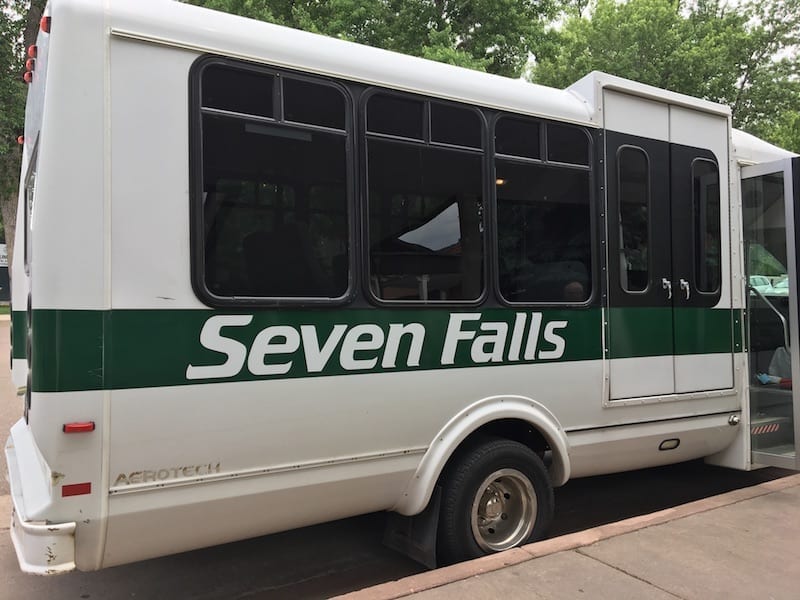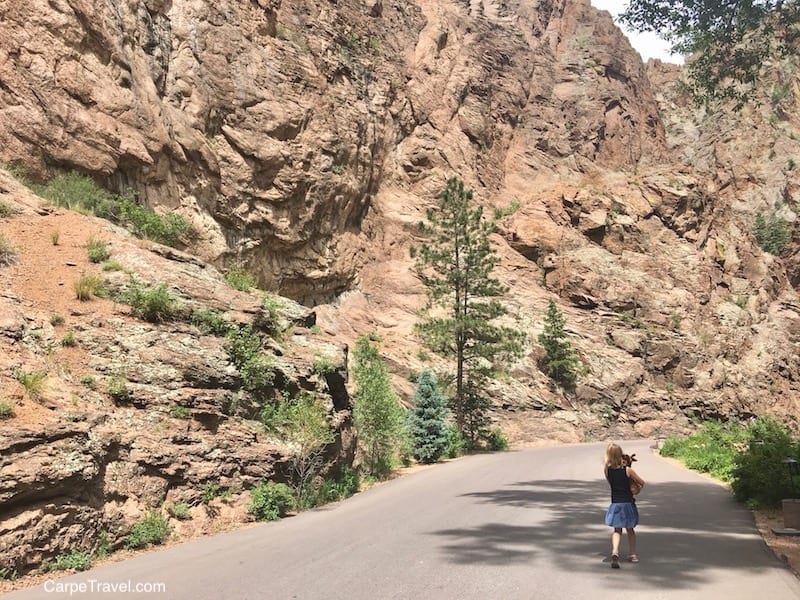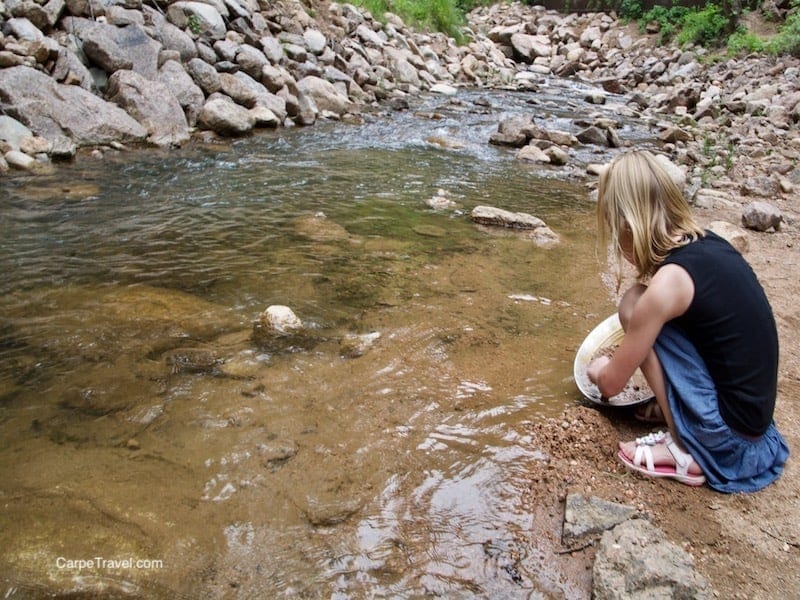 Garden of the Gods
The Garden of the Gods is Colorado's top geological site and a designated National Natural Landmark. You can walk, drive or bike through the park to view unique, natural red rock formations, gaining not only a sense for the beauty of the rocks themselves but the way the movement of the Earth put it all together. The rock formations alone are the main draw for visiting Garden of the Gods. But, learning how they were made either in the park's visitor and nature center or on a guided tour and then seeing them opens the door to a geology lesson for both kids (and adults). Not to mention, the rock formations are fun shapes with names like Kissing Camels and Sentinel Spires.
KNOW BEFORE YOU GO: There are 1,364 acres to explore by car, bike, on horseback or on foot. You should definitely get out of the car and walk through the park. Note, you will either need to arrive EARLY (before 8am) during peak summer season to get a parking spot and/or park in a lot about a half mile out from the formations and walk-in. There are more than 15 miles of trails with the main trail – Perkins Central Garden Trail – being a 1.5-mile trail that runs through the heart of the park. It is paved and stroller/wheelchair accessible. Admission is always free.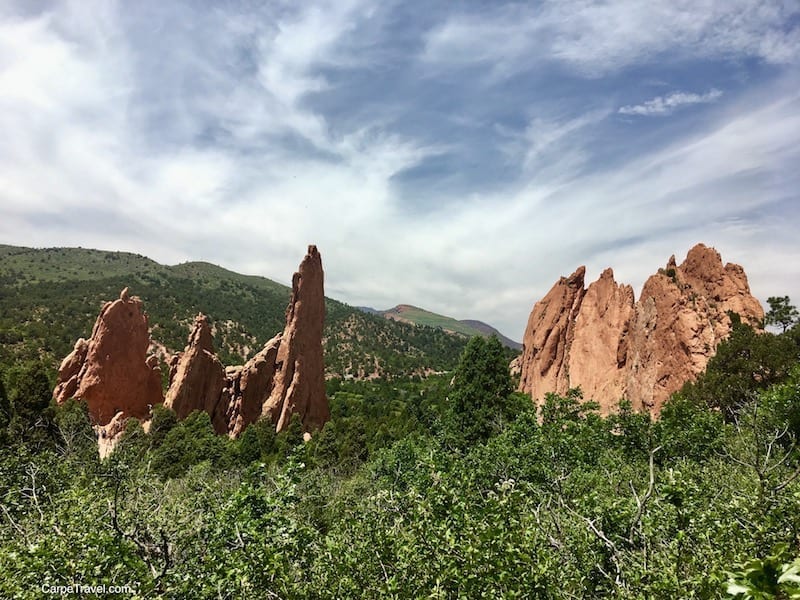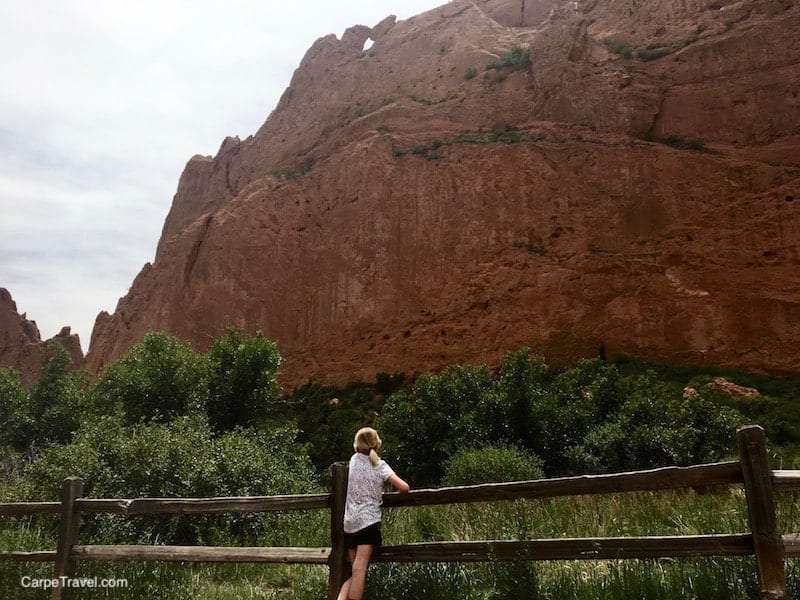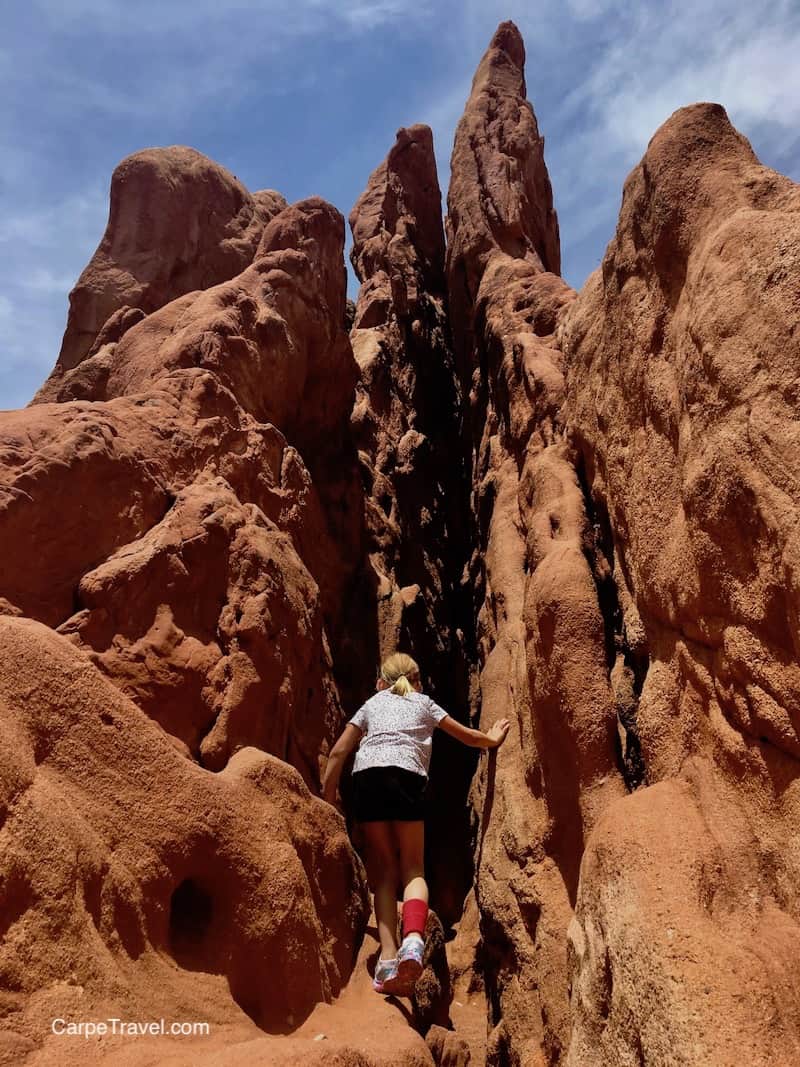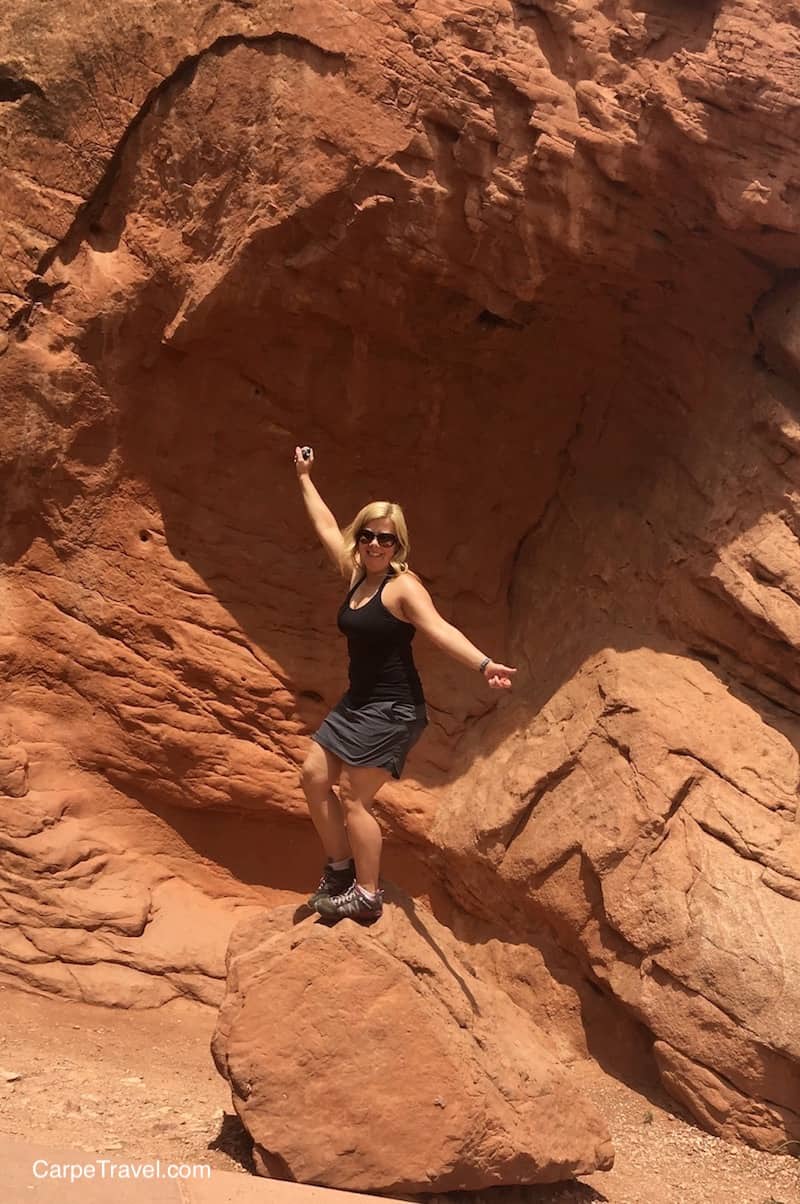 Manitou Incline
Visiting Olympic City USA requires an Olympic workout, which the Manitou Incline easily provides. The trail is just under one mile in length BUT gains 2,000 feet in elevation. The Manitou Incline was originally built as a cable car rail line to carry materials on Pikes Peak and was then used as a way to transport visitors to the top of Pikes Peak for stellar views. Note, given how steep the incline, it's not advised to hike down the same way, instead it's an easy four-mile descent down Barr Trail. (The hike on Manitou Incline has been closed for repairs, it will reopen in Dec. 2017.)
North Pole – Santa's Workshop: It's Christmas year around.
Did you know the North Pole and Santa's Workshop were actually in Colorado Springs? Ok, so it might not be where Santa and his elves live but the North Pole in Colorado Springs is a fun family theme park offering family-friendly rides, a magic show, animals, plenty of places to eat and, of course, pictures with Santa! It's also not a bad way for parents to remind their kids in July that Santa is ALWAYS watching. (The park is closed Dec. 24 through late May.)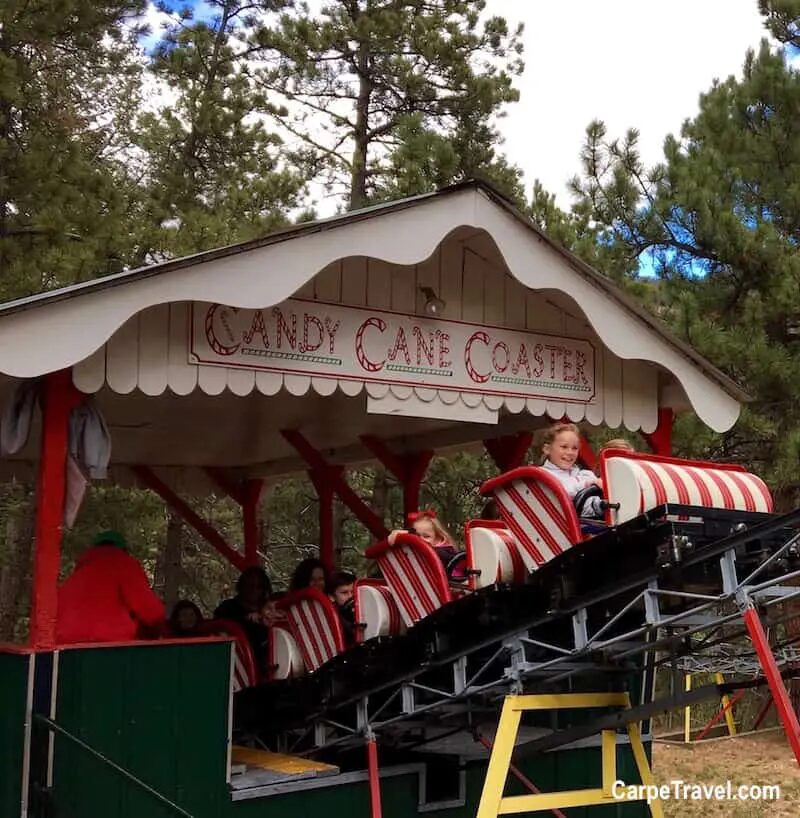 Summit Pikes Peak
The views from Pikes Peak inspired the writing of "America the Beautiful". Needless to say, the views are stunning. There are three main ways to reach the summit: Pikes Peak Highway, the Cog Railway or by foot via the Barr Trail. While I would prefer to hike, the 19-mile scenic drive is easy and allows for everyone to go at the same pace. Another fun experience is riding the Pikes Peak Cog Railway up the mountain. It climbs the 14,115 feet above the clouds to the top of Pikes Peak Mountain on a special track; it's the highest cog railroad in the world. (You need to make reservations in advance.) Note, the Cog takes around three-hours so if you are limited on time you may want to stick with driving. (side note the cog is closed for maintenance currently until late spring of 2018)
TOP PLACE TO STAY IN COLORADO SPRINGS
If you find yourself in Colorado Springs needing a place to stay my favorites are The Broadmoor, Cheyenne Mountain Resort, and the Great Wolf Lodge. Each of these resorts offer amazing experiences, ones you may end up not wanting to leave the resort, but you should given all the experiences Colorado Springs has to offer. (Or, just extend you stay a day or two!)
Discover Colorado Luxury at its finest at The Broadmoor
Since 1917, The Broadmoor in Colorado Springs has provided guests with a luxurious escape – Colorado style. This resort lives up to every award it has ever received including the Forbes Five-Star and AAA Five-Diamond resort awards.
There are endless opportunities not only to relax and soak in the views of Pikes Peak, but to explore all that Colorado has to offer. From hiking, fishing, horseback riding, rock climbing, mountain biking and zipling the outdoor adventures will please all enthusiasts. Given there are so many outdoor opportunities, The Broadmoor offers guests access to the Broadmoor Outfitters, seasoned professionals who set everything up, provide equipment and personalized guides and instruction. (If you REALLY want an outdoor experience, check out The Broadmoor's Wilderness Experiences!)
If relaxation is more your thing, hit the golf course or the spa. Later, sit back and sip a mimosa at one of the pools while the kids enjoy the water slides, or paddle boating on the onsite lake. With 10 restaurants and 10 cafes onsite, and a bowling alley there's no need to leave The Broadmoor in the evening. I've actually found it hard to leave during the day too…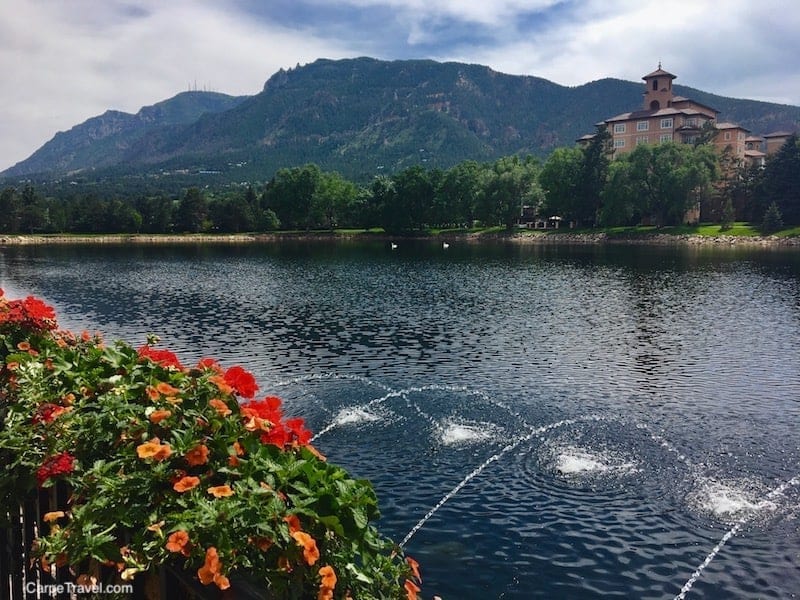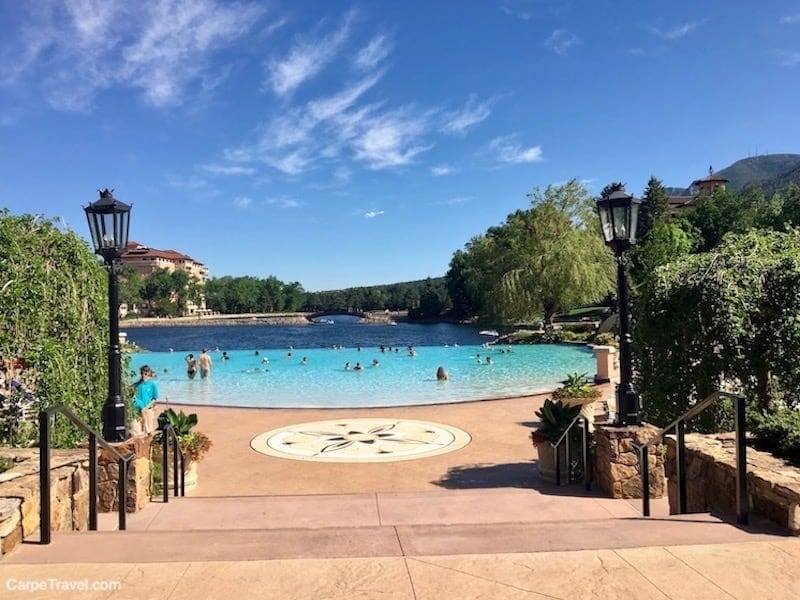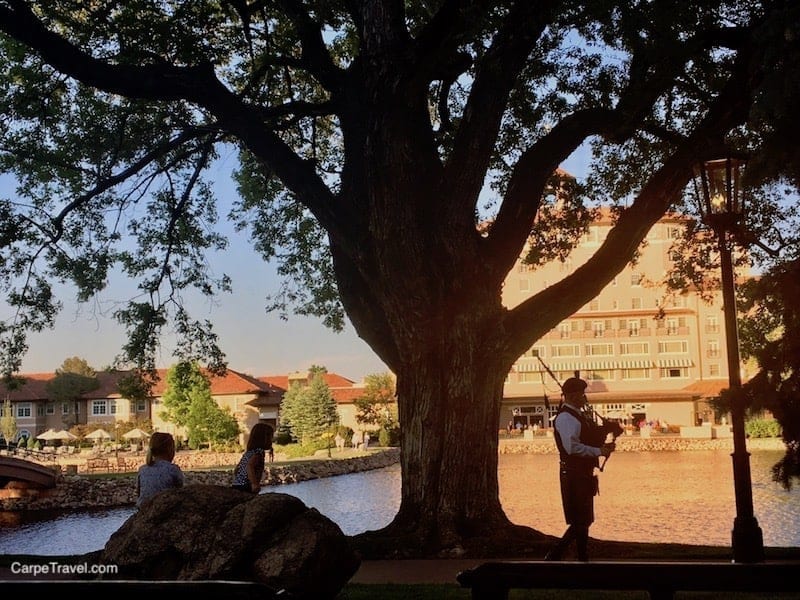 Kids LOOOOVE the Great Wolf Lodge
Great Wolf Lodge Colorado Springs is Colorado Springs newest addition and the ultimate family destination. With an indoor waterpark, arcade, bowling alley, ropes course, mini golf, rock climbing and the MagiQuest adventure you may not be able to pull your kids away. Especially if you play MagiQuest, which turns Great Wolf Lodge into a live-action game. With a "magic wand" kids go on a quest throughout the lodge hunting for clues hidden in pictures hanging throughout the first floor to help the "Guardians protect the realm portals". For kids who are into gaming, this is an awesome way to get them up, moving around and really playing the game. I have to admit, it's really fun for adults too. During our visit, we completed just one of the quests. I had wanted to try for two…but, my kids wanted to spend more time at the waterpark.
As for dining, there are a variety of options. From Dunkin Donuts to grab and go sandwiches and pizza. My favorite is the Barnwood for lunch or dinner. The view is stunning from the patio and the food is delicious. If you go, you MUST try the Green Chili Corn Bread Skillet with honey butter. OMG!!! Another favorite is the Wine Down Service. The Great Wolf Lodge has developed a delectable menu featuring both sweet and savory culinary treats, perfectly paired alongside a delicious bottle of wine you can enjoy in the comfort of your suite after the kids have crashed out.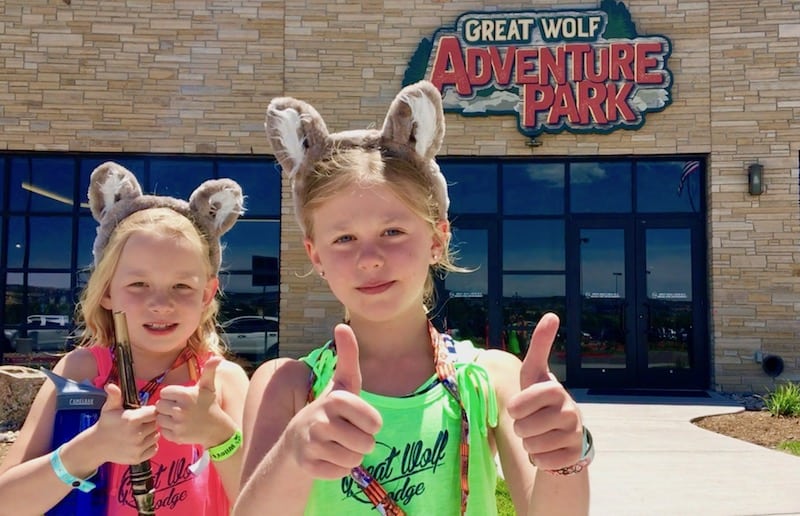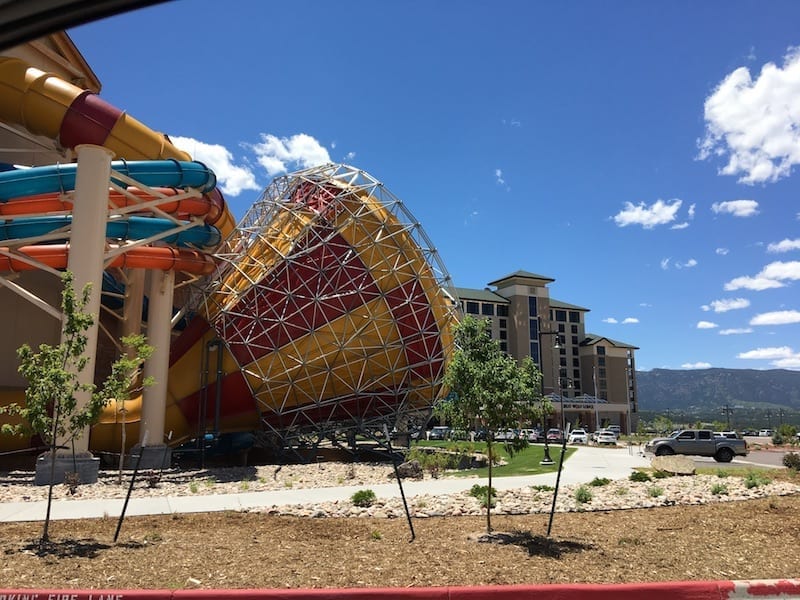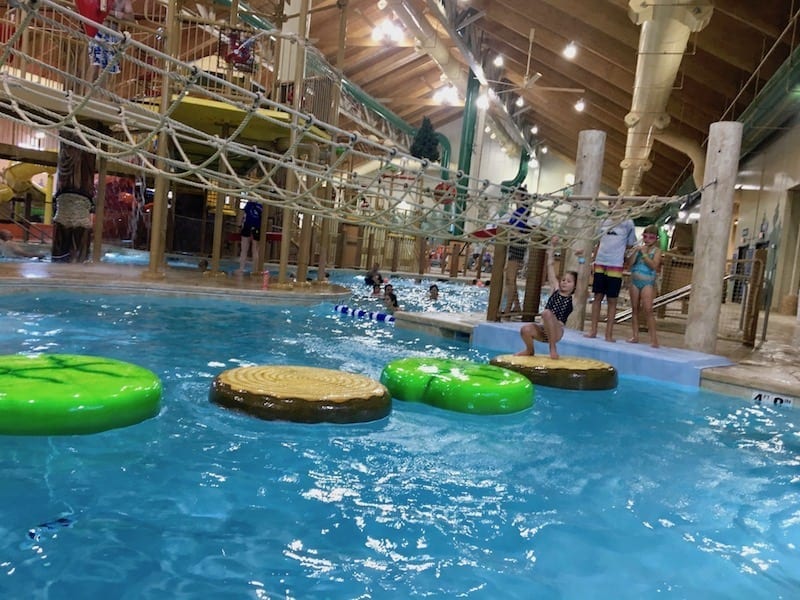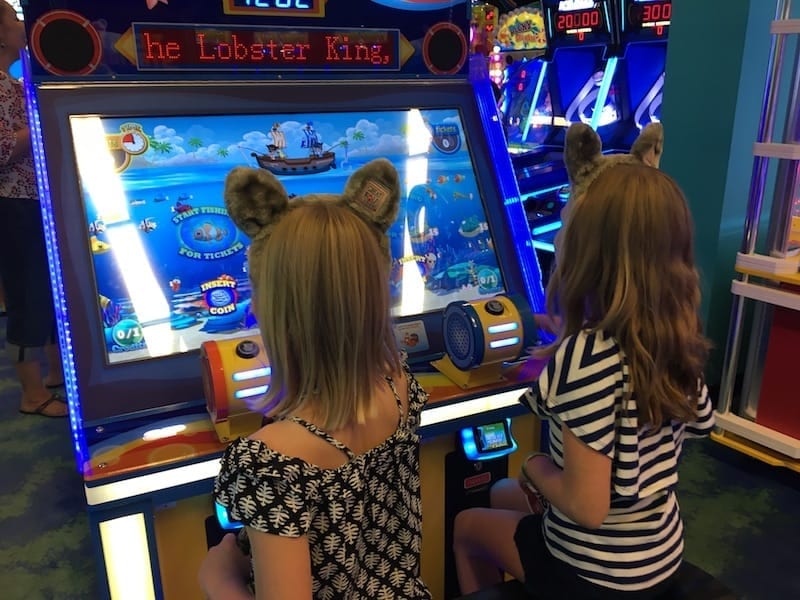 Pamper yourself at Cheyenne Mountain Resort
Any resort that has survived more than four decades has to be doing something right, and that's just what Cheyenne Mountain Resort is doing. Surrounded by breathtaking scenery, Cheyenne Mountain Resort features a hotel, conference center, sports facilities, private beach, award-wining, golf course, spa and four restaurants. Yes, it's the real deal but what I found during our stay was it's the little things that really set it apart, such as…
• Being greeted on a Friday afternoon with a complimentary craft beer tasting that features different local Colorado brews every week (Friday's 5-7pm)…
• Having a stuffed bear in the room to welcome your child to the resort…
• Members and residents of the Cheyenne Mountain Zoo greeting guests for Saturday breakfast…
• Staff going above and beyond to ensure your stay is wonderful…
• And, then there is the s'more's bar…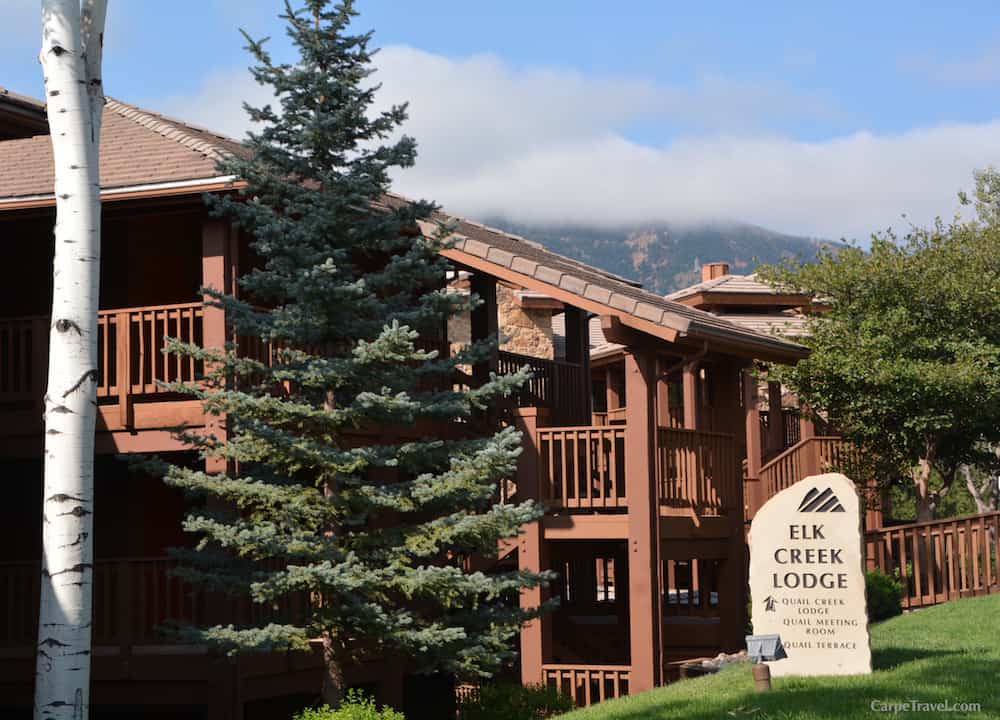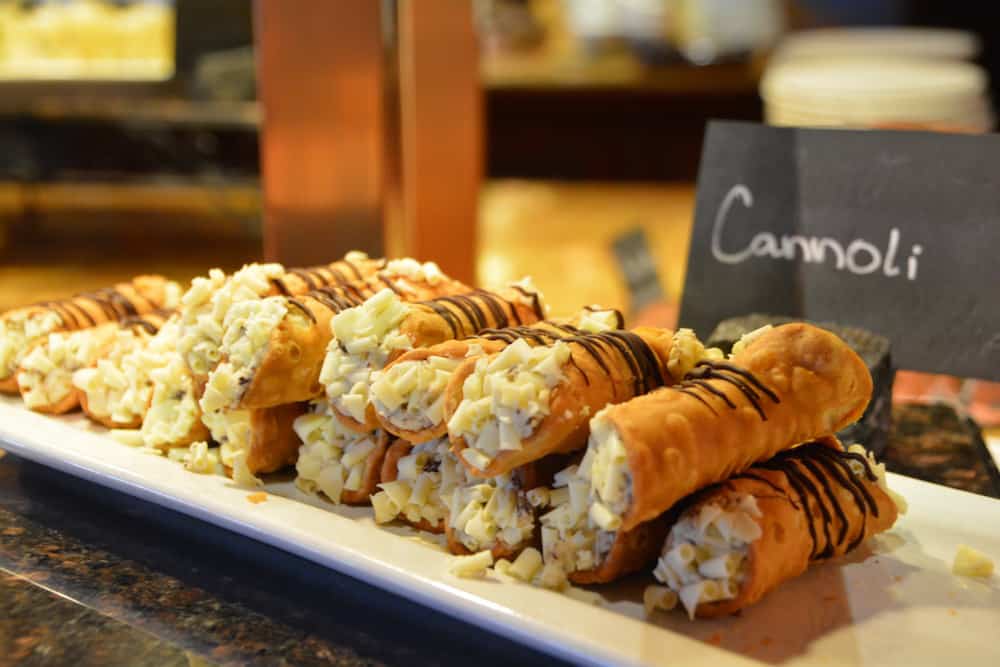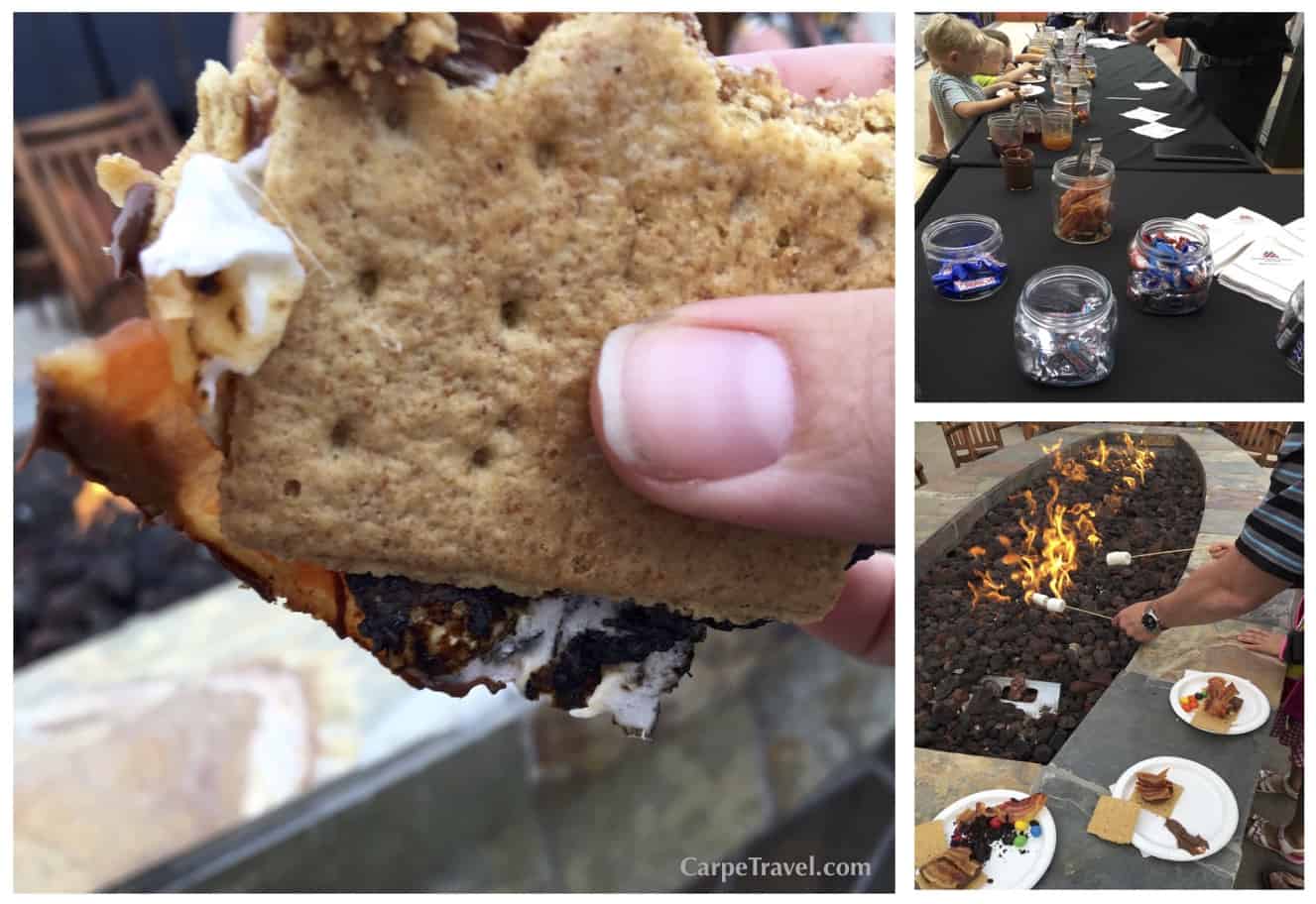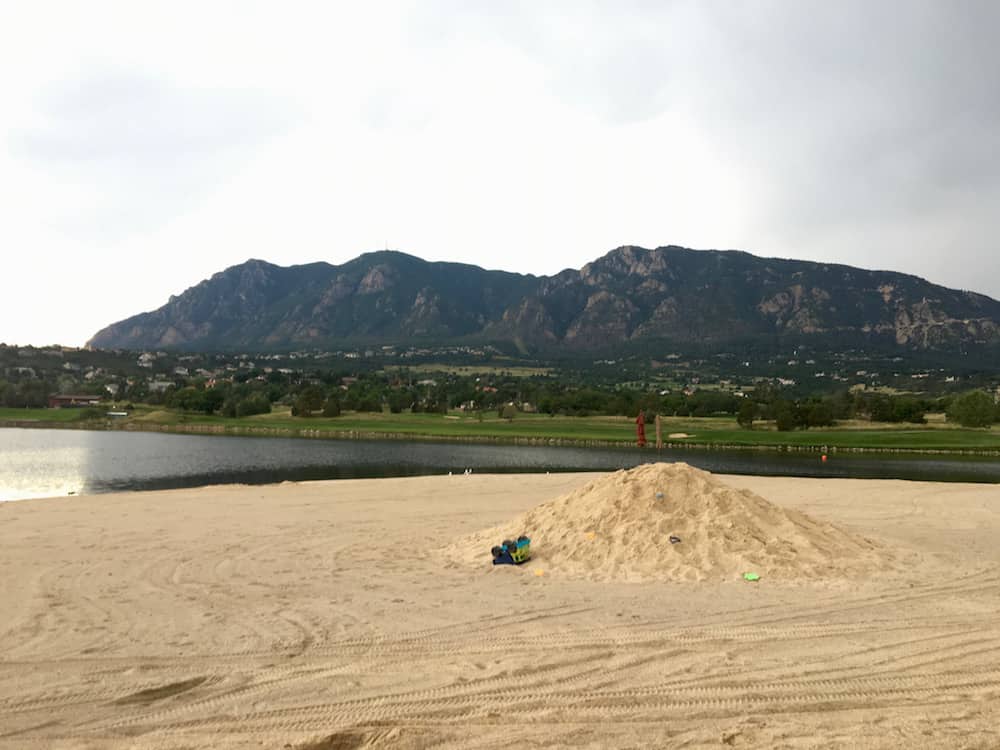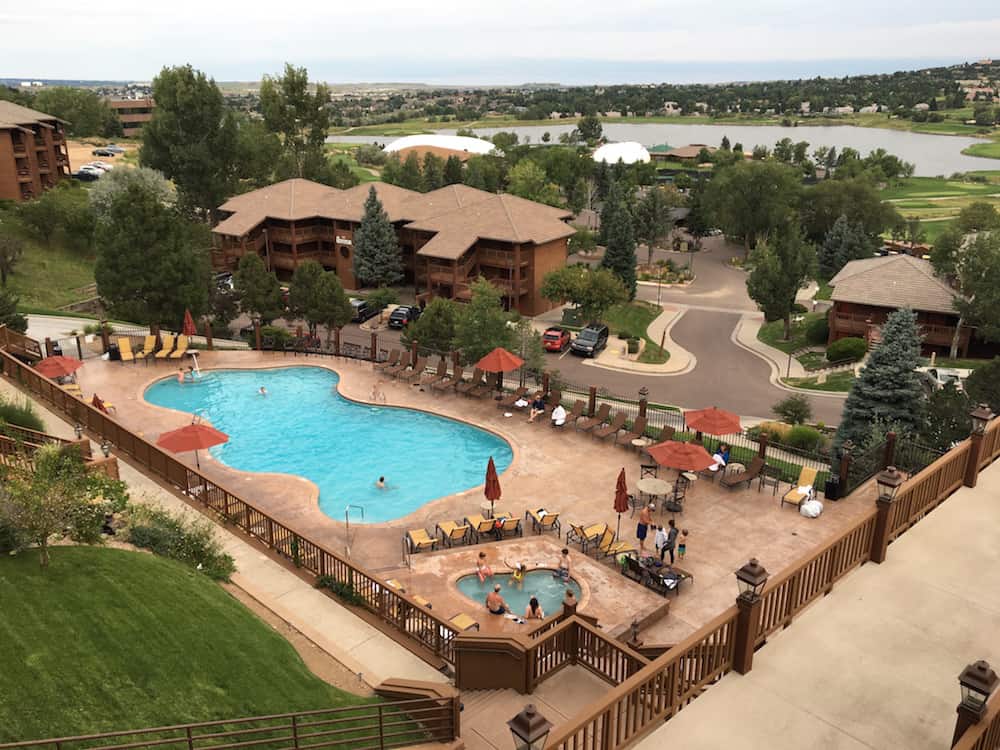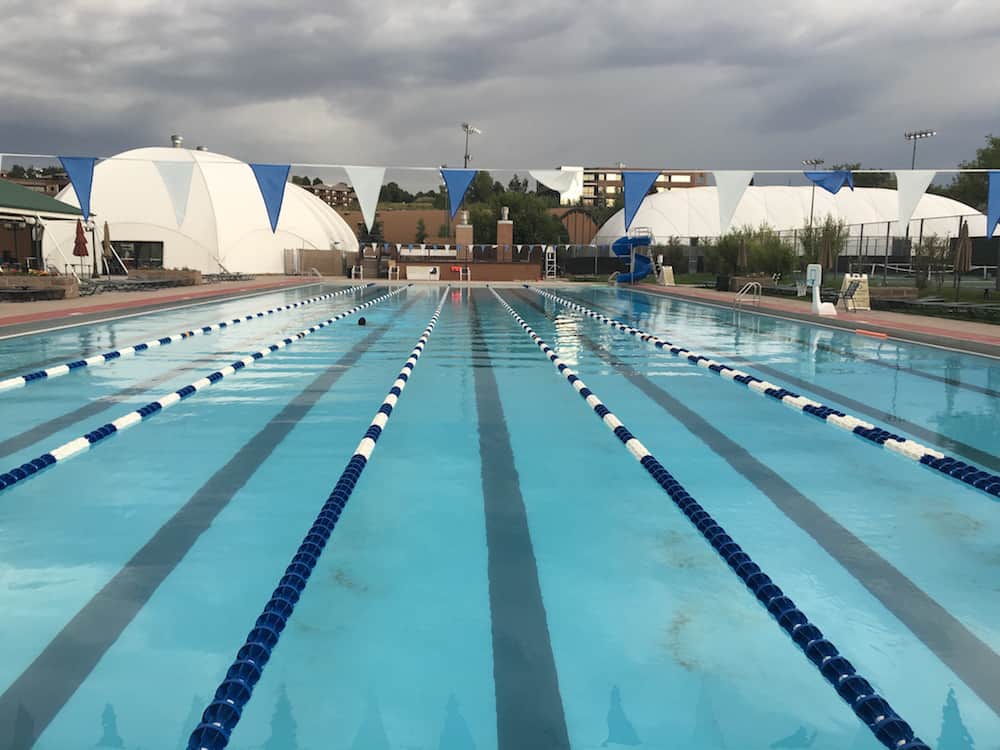 Now, back to my question. What do you think is should be the 10th best things to in Colorado Springs? Let me know in the comments.
Disclaimer: This post is sponsored by Colorado Springs–Olympic City USA. The serendipitous thing is I was ALREADY writing this post after our summer of exploring Colorado Springs. All thoughts and photos are my own.
Looking for more ideas for things to do in Colorado or Colorado's wine regions? Click on over to Carpe Travel's Colorado Wine Travel Guide.