These Calistoga and St. Helena wineries offer some of the most beautiful and unique wine tasting experiences in the Napa Valley.
Brooke Herron, Contributing Writer
The Napa Valley is home to several quaint, charming towns including Napa, Yountville, Oakville, Rutherford, St. Helena and Calistoga. Each offers visitors a unique experience. With six towns, 375 wineries (that are open for tastings) and close to 90 urban tasting rooms in the Napa Valley, it can be hard to know where to start when planning your itinerary. The following tasting experiences in the areas of St. Helena and its neighboring town of Calistoga, offer some of the most enjoyable, beautiful, and unique in the region. Given St. Helena wineries and Calistoga wineries are so close, this tasting itinerary pairs a combination of sipping in both towns on an an efficient route along the Silverado Trail.
Sipping in Calistoga and St. Helena Wineries
In The Napa Valley
---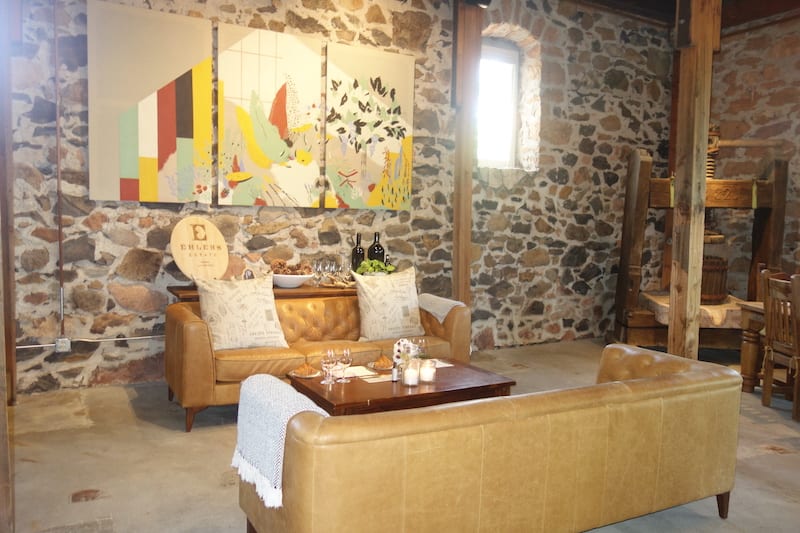 Start your morning at one of the best wineries in St. Helena – Ehlers Estate. Their Start Your Day Tasting, is a curated tasting of five wines, enhanced by freshly baked croissants. This tasting is offered at 9:30 am to cater to early birds who like to get a head start on a long, relaxed day of wine tasting.
Enjoy being guided through the wines at a relaxed pace at either an outdoor table in Ehler's olive grove or inside in their historic stone barn (built in 1886) which offers beautiful, luxury farmhouse style and comfortable, relaxed seating areas.
Not ready to start your day this early? You can also book an Estate Tasting or Cabernet Tasting at Ehlers between the hours of 9:30 am and 4:00 pm (subject to availability).
Tasting experiences range from $50-$75/person and tasting fees are waived with a purchase.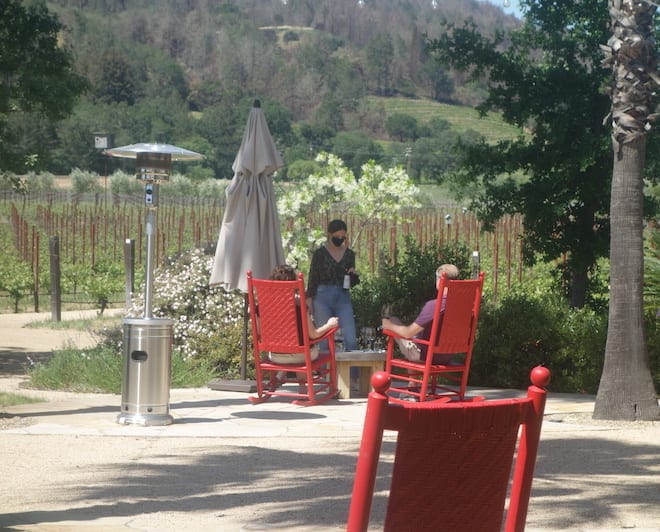 Just five minutes up the road, a half mile off of the Silverado Trail, Larkmead Vineyards makes the perfect late morning or early afternoon stop to sip in one of the tastiest Calistoga wineries.
Founded in 1895, Larkmead is another of the oldest estates in the Napa Valley and now a recognized leader in sustainability and forward-thinking climate change inspired practices. They have even planted a Research Block dedicated to exploring new grape varieties as the climate changes. To experience Larkmead's renowned wines, guests can choose between an Estate Tasting or the Larkmead Reserve Tasting. Both tasting experiences include a walking tour of Larkmead's newly planted research vineyard (weather permitting) and farmhouse estate.
One of the highlights of the guest experience at Larkmead has to be the absolutely stunning design and tranquil ambiance of both the indoor and outdoor spaces. No matter where they are seated/hosted, guests will find it easy to sink into a blissfully relaxed state.
The tasting experiences at Larkmead range from $95-$150/per guest and all require prior booking (appointments can be booked for times between the hours of 10am and 3:30 pm). Groups are currently limited to parties of six or fewer guests.
In the mood for something a little different? Try a wine tasting at Tank Garage Winery, situated right off Highway 28 in Calistoga, for an experience and wines that are as far from traditional as it gets in the Napa Valley. Housed in a preserved 1930s gas station, this unique Calistoga winery is focused on producing limited-edition blends from grape varieties picked from some of California's most important or interesting appellations and regions. They work with partners all over the state to source fruit for their unique, limited-production, and one-off wines (literally, once they make a wine they won't produce that same wine again, so there is an ever rotating menu of new wines).
Book a 'Lubrication Tasting' at Tank Garage using their online reservation system. Groups are currently being limited to six or fewer people. Tastings cost $30 per person and include a tasting of four wines.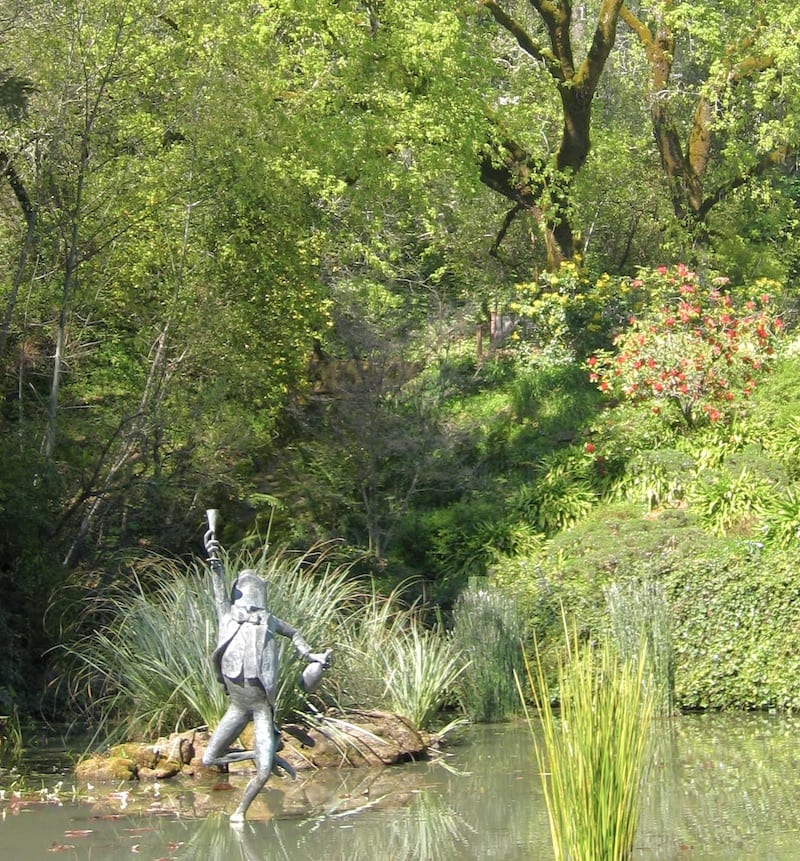 There may be no more impressive winery tour in the Napa Valley than the Schramsberg Vineyards sparkling wine cave tour and tasting experience. It's the closest a wine lover in the United States can get to touring a Champagne cave in France.
From touring the cool, dark, damp, underground caves and learning about the rich history of Schramsberg to watching the cellarmaster (or cellar hand) hand-riddle the bottles, and finishing with a guided tasting of Schramsberg's famed champenoise method sparkling wines, a tour and tasting at Schramsberg Vineyards is an unforgettable experience. Over the past 50 years, the winery has garnered many awards and accolades but among one of the most impressive is that Schramsberg was the sparkling wine of choice served at The White House State Dinner in 2007 when George and Barbara Bush dined with Queen Elizabeth and Prince Charles.
Schramsberg is currently accepting tasting and tour bookings by reservation but is limiting most of their seated tasting experiences to a maximum of four guests. Their cave tour and custom tasting experience takes about an hour and a half and costs $100/person. *Bookings for this particular experience must be made by phone currently.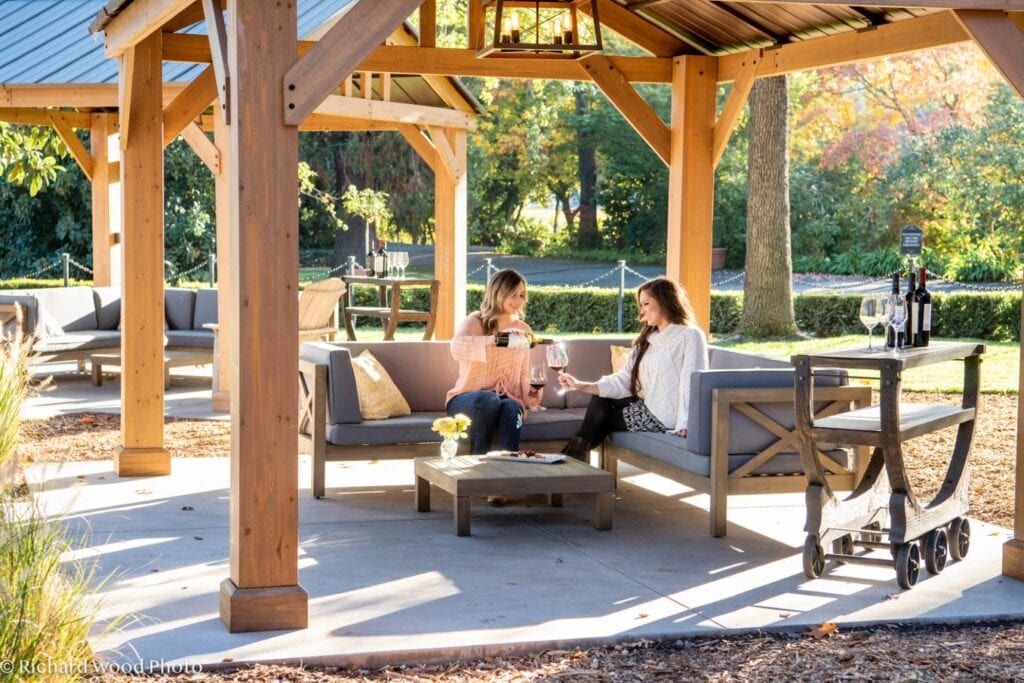 One of California's oldest wineries founded in 1861, Charles Krug now welcomes guests to enjoy estate tastings in their newly renovated outdoor picnic grounds or to book a more luxurious and private cabana tasting experience in one of their five new cabanas. Cabana Experiences include a tailored two hour tasting that includes exclusive wine flights and full-bottles selections, in addition to savory bites such as wood fired pizza prepared on-site.
Tasting experiences at Krug range from $45 to $75 per person or are based on a minimum purchase (such as for the private cabana tasting experience) per group.
Something guests to St. Helena wineries should also be aware of is Krug's extensive calendar of live events (and yes these are confirmed for this Summer and Fall!). From jazz and blues concerts and comedy shows to drive-in movies and world class theater or symphony performances, there's something for everyone on Krug's 2021 event calendar.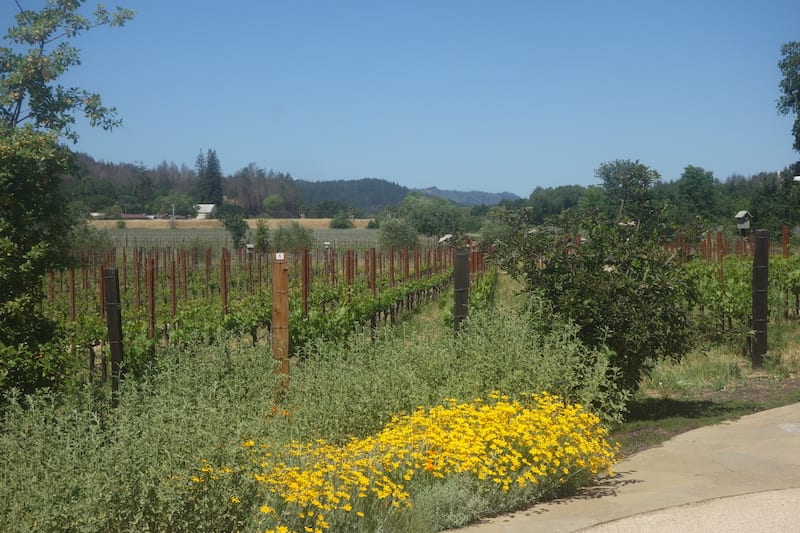 ---
Where to Stay
St. Helena
For luxury accommodation that feels more intimate than staying in a hotel, try Wine Country Inn and Cottages located off of Lodi Lane in St. Helena. Guests can choose from five quaint cottages (for more privacy), four spacious suites, and 20 cozy guest rooms. Cottages and suites include a private deck or patio with vineyard views making this the perfect place to enjoy one of the bottles of wines you purchased during your winery visits, at the end of the day.
---
Where to Eat
St. Helena
Drawing on the talents of their talented chefs, local farmers and ranchers, winemakers, and an impeccably talented restaurant management and hospitality team, Farmstead has created a Napa Valley dining experience like no other. Just a glimpse at their extensive menu, which showcases many items from their own farm and ranch (they grow/raise grapes, apples, olives, produce, and cattle), will have you salivating. Book ahead to avoid disappointment.
For more casual eats, delectable treats, and excellent coffee try any of the following places:
Model Bakery (in downtown St. Helena) – for the best espresso, macchiatos, and cappuccinos or a tasty pastry, cookie, or tart.
Gott's Roadside (St. Helena) – for casual eats served up roadside diner style. A side of sweet potato fries with buttermilk ranch sauce are a must here.
---
Sip in More of Napa Valley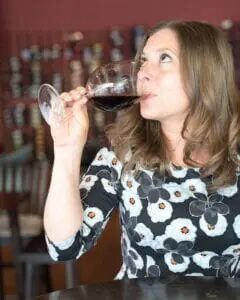 A 19-year wine industry veteran and marketing strategy consultant, Brooke returned home to Sonoma County in late 2019 after four years of living and working abroad. When she's not working on marketing projects for clients you can find Brooke hiking, enjoying a good glass of wine, or sitting somewhere with an ocean view.