From Grapes of Wrath to Cups of Gold, John Steinbeck's old stomping grounds in California's Monterey County have quietly grown into an award-winning and diverse wine country with 349 vineyards, 85 wineries, and nearly 70 tasting rooms. With three distinct zones—River Road, Carmel Valley, and Carmel-By-The-Sea—to sip, luxurious lodgings, beautiful beaches, farm-to-table fare, and a mild year-round climate, it makes a great three-day weekend getaway.
By Carrie Bell, Contributing Writer
Chances are, even if you haven't personally stepped foot in California's Monterey County, you've likely heard of it. It's the birthplace of novelist John Steinbeck (and the setting of his most famous works). It's home to a gold standard aquarium, a respected jazz festival, the iconic Pebble Beach golf course and the city where Clint Eastwood once reigned as mayor. The "Salad Bowl of The World" is the also the gateway to Big Sur, and, to Reese Witherspoon fans, the backdrop of Big Little Lies.
But, you may not know it as one of California's finest wine-producing regions, even though it certainly has the viticultural chops that date back to 1771 when Spanish missionaries planted fruit to make sacramental booze. Despite being the largest grower of Chardonnay grapes in the United States and growing more Pinot Noir than any other county in California, and home to some 85 wineries, the region is often overlooked as one of California's top wine countries.
Why Visit Monterey Wineries Now
There's a lot more to see and sip in Monterey County these days. The number of wineries has increased 46 percent since 2012. In 1995, there were only five open-to-the-public cellar doors; now there's almost 70 tasting rooms. Most Monterey wineries are individually owned, focus on quality not quantity, and lack the pretense often associated with the marquee wine countries. Official wine trails and urban wine walks package and present the region with a bow, and the massive economic impact meant heavier promotion.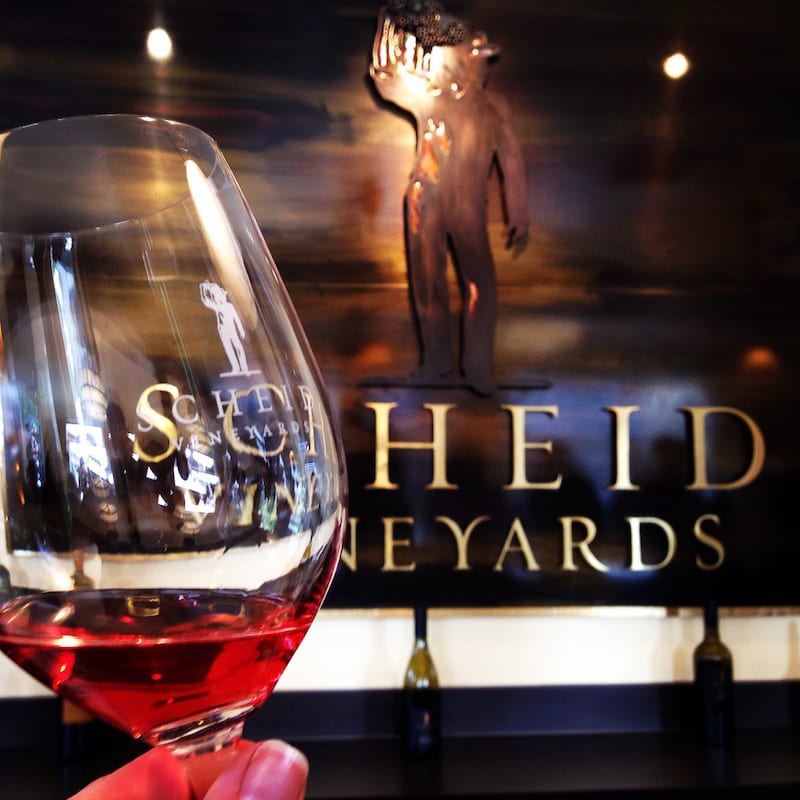 Central Coast cuvées come from nine AVAs: Monterey, Carmel Valley, Santa Lucia Highlands, Chalone, Arroyo Seco, San Bernabe, San Lucas, San Antonio Valley, and Hames Valley. Chardonnay and Pinot Noir still rule the roost, but more than 50 types of grapes from Albariño to Zinfandel are cultivated in the county thanks to diverse geography, a long growing season, and a multitude of microclimates and terroirs.
Three Days Sipping in Monterey Wineries
The River Road Wine Trail
Day One
The Salinas Valley, divided down the middle by Highway 101, is lined with massive farms and blink-and-you-miss-them towns like Soledad and Gonzales. Contained within the fertile stretch are several AVAs including the lauded Santa Lucia Highlands, Arroyo Seco, and the wine country's namesake, which sits at the foot of the mountain range along River and Foothill Roads. This windswept region, about a 30-minute drive from the airport, offers the most traditional type of wine country experience; one where you drive past miles of vines and vintage barns, flit between wineries, walk around barrel rooms, take selfies between blocks, and enjoy limited releases of the Burgundian and Rhone varietals that flourish here.
Small SIP-certified Odonata welcomes visitors at the start of the trail with a fire pit and newly introduced sparkling wines including a Sangiovese produced using the Champenoise method.
Wrath, with its peaceful pond and two friendly cats, offers indoor and outdoor flights of its site-driven collection. The canned Sauvignon Blanc pairs perfectly with soaking up some sun in an Adirondack chair.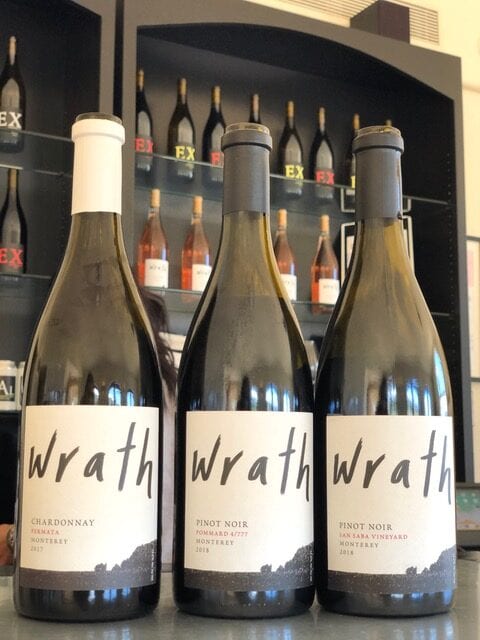 Started in 1979 when Swiss immigrants Nicky and Gaby Hahn bought the heritage Smith & Hook ranches high on northeast-facing slopes, Hahn Family Wines is now a 1,100-acre-plus empire run by their son that includes a restaurant, tasting room, and a deck offering a priceless 180-degree panorama. (On a clear day, you can see the peaks of Pinnacles National Park.) Post-pandemic, Hahn hopes to return to offering ATV tours to sip its bold SLH GSM at Inspiration Point.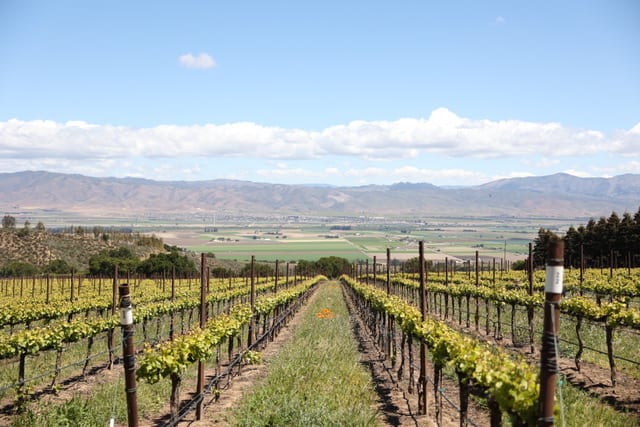 Head across the valley to the Gavilan Range where Chalone Vineyard, the county's oldest still-producing winery, has been growing grapes in limestone soils and thus bottling Chardonnays with a crisp minerality since 1966. It sits at 1,800 feet at the base of an extinct volcano.
Wine Tasting in Carmel Valley
Day Two
Start your day of wine tasting in Monterey County in Carmel Valley. Head for the verdant hills, a short jag inland from the beach cities, to taste your way around the rustic district. Vineyards, some dating back to the 1800s, dot the floors and hillsides of two valleys, Carmel and Cachagua, alongside sprawling mansions and farms like Earthbound. (Grab snacks at its organic produce stand.) The dramatic temperature swing between day and night and the rugged terrain contribute to why Bordeaux's greatest hits are stars here. Cabernet Sauvignon and Merlot make up more than 70 percent of the grape yield in Carmel Valley.
This area has a lot more infrastructure to meet tourist needs and most of the standalone tasting rooms/bottle shops are found in the quaint village, making it easy to walk from one reservation to the next. (The spread-out nature of the River Road makes hiring a designated driver a smart play.)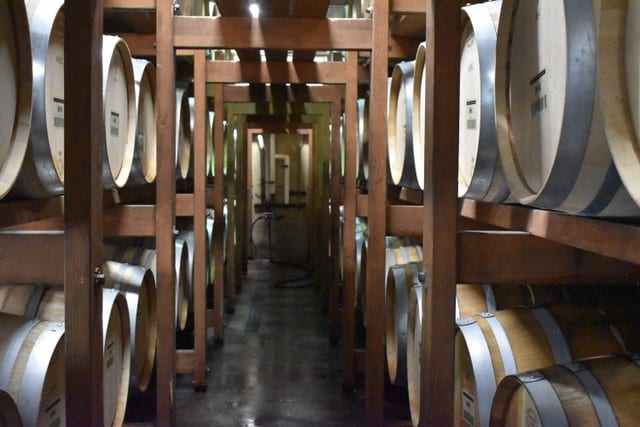 The founder of Bernardus clearly saw the area's potential as he opened the first tasting room in Carmel Valley Village inside a converted Bank of America almost 20 years ago. Make sure to try its hero product, Marinus. It's now joined by more than 20 others.
Joyce Wine Co. is another Carmel Valley winery not to miss. They have super knowledgeable servers who know their portfolio backwards and forwards and a classic rock soundtrack befitting their picnic-table casual vibe. Order seasonal small bites from The Wine House next door.
Boekenoogen is as fun to say as it is to savor the sugar plum and blueberry aromas coming off the Petite Syrah in the garden. You can get the full Carmel Valley winery experience at Folktale. The woodlands chalet-like estate seems fittingly ripped from the pages of Grimm's Fairy Tales and boasts a full restaurant, an apothecary and home goods shop, and a full slate of live music. Might be the only winery in the world where you can try a late harvest Viognier or sparkling Rosé and take a class on flower wreath design. Joullian makes the appellation's only Zinfandel, that's not the only reason to sip in this Carmel Valley winery but it does set it apart.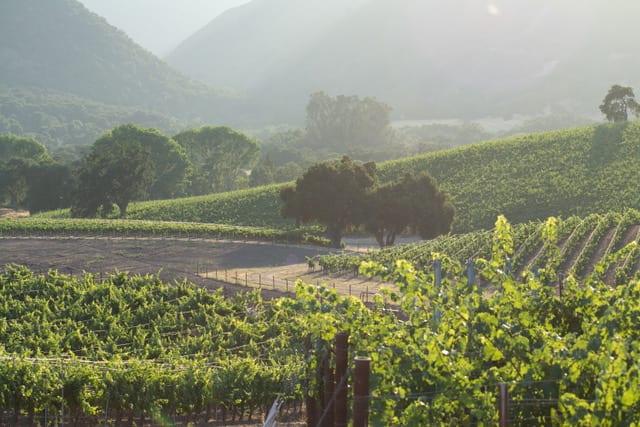 Sipping in Carmel-By-The-Sea Wineries
Day Three
Exchange country charm for coastal chic in this posh enclave known for expensive shopping, art galleries, delicious eateries that run the gamut from wood-fired pizzarias like Rise + Roam (part of the Folktale Group) or intimate bistros like La Bicyclette (save room for the pot au chocolat for two!), and since 2011, the Carmel Wine Walk, a group of 13 boutique labels who banded together under one tasting passport. For $100, sippers get 10 full flights at places like Scheid, Scratch (her dry big acid Riesling!), Windy Oaks, and Caraccioli (longtime Salinas farm family who turned focus to phenomenal bubbly in 2006) to be downed at their own pace over the course of their stay.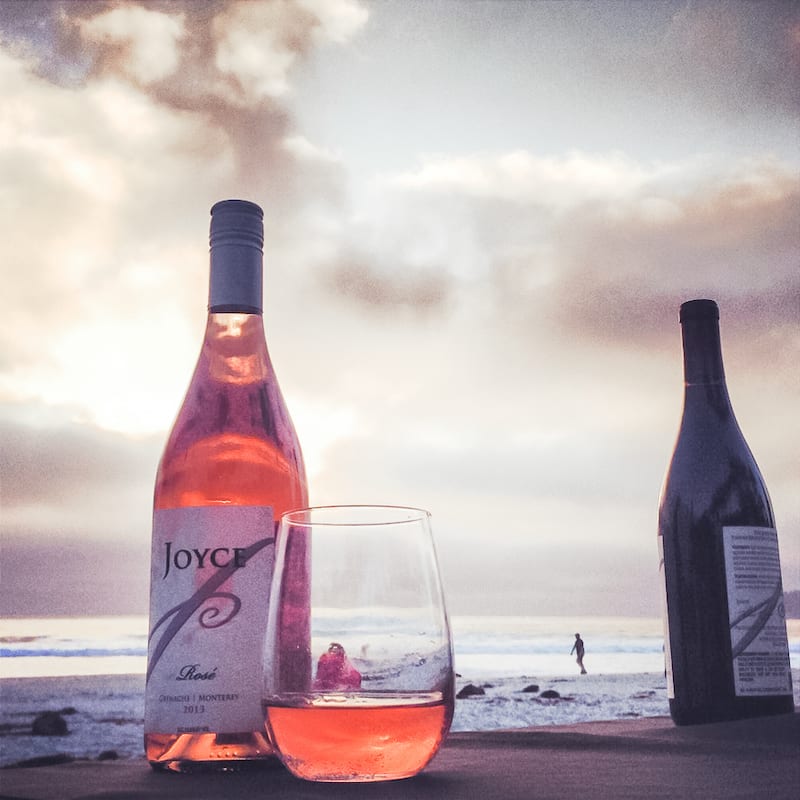 Carmel-by-the-Sea is tiny—a 10-minute walk end to end—but as buildings have no street numbers and there are a maze of hidden courtyards and pathways, it's easy to get lost. Get help from Wine Walk's interactive map. It would be a shame to miss any of the Carmel-By-The-Sea wineries.
There are a few wineries not involved in the passport as well. Talbott Vineyards is worth an extra stop. Sit on the heated patio, raise a glass of the fruit-forward Fidelity Pinot, and stare out over the ocean as the sun drops low. A few winemakers like Holman Ranch, Hahn, and Wrath maintain better spaces in the valley or on the River Road Wine Trail. So, if you only have time for one district, this is your best bet to get an overview of the vast enological scope of Monterey wine country.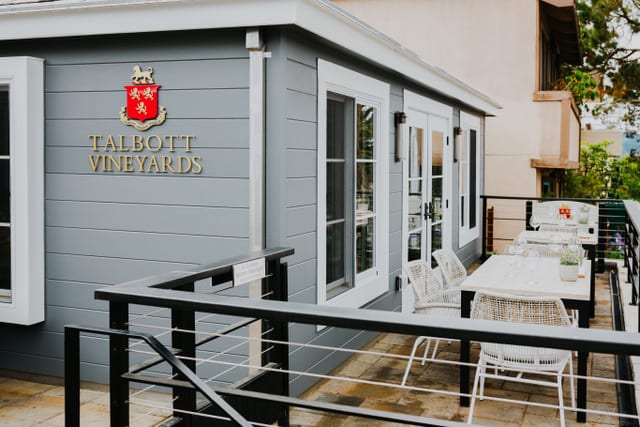 Where to Stay
Monterey Wine Country
Lodging is as diverse as the region's AVAs. Two of the best are the bougie-meets-bucolic Bernardus Lodge & Spa and Hotel Carmel, a more budget-friendly option a few blocks from the beach and the Wine Walk members.
Snuggled into an oak-strewn Carmel Valley hillside and fronted by a vineyard, the serene 73-room Bernardus welcomes guests with a glass of the same-named wine (despite separate ownership now) or fresh lemonade. From there, amenities just keep getting better and more relaxing whether one decides to get a Tangerine Dreams massage, play a round of bocce with cocktails before diving into the heated pool, or feast on complimentary wine and snacks in front of the suite's fireplace, in the two-person soaking tub, or on the tranquil balcony. Roll up to village tasting rooms in style in a loaner Mercedes convertible. Dinner at Lucia, a California cuisine specialist with a menu that leans heavily on the onsite garden, hives, and seasonality and features a 15,000-bottle wine cellar, is a must.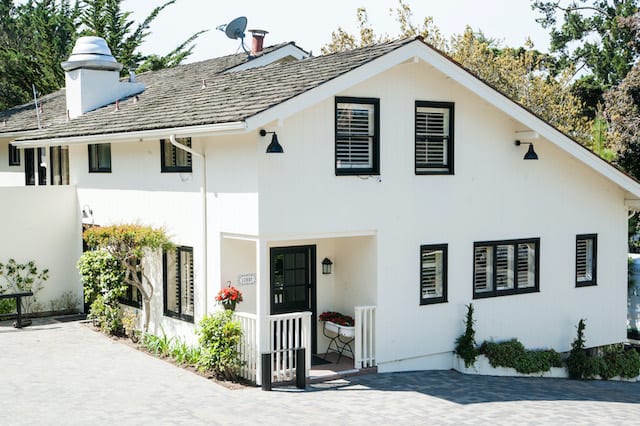 Hotel Carmel, a vintage property given a $2.5 million facelift in 2016, is also intimate (only 30 rooms) and welcoming with its fire-pit courtyard, cozy breakfast nook off the lobby, and modern aesthetic that veers ever so slightly into trendy cottagecore. The location in Carmel-By-The-Sea cannot be beat for convenience to the sand, shopping, tasting rooms, and restaurants. In fact, Brophy's Tavern, a lively pub with the best fish and chips in a three-city radius, sits in the front corner of the property.
A few other options we recommend include Quail Lodge, La Playa Carmel and if you're looking to splurge, the resorts at Pebble Beach are amazing.
Things To Do Besides Sipping Wine
Monterey Wine Country
As travelers can't live on wine alone (though we keep trying), there are plenty of non-alcoholic attractions to round out the trip.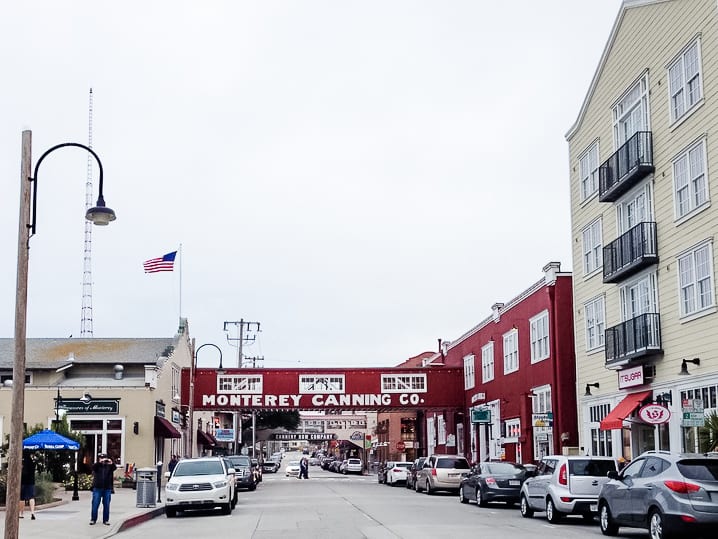 Start by exploring Monterey and Pacific Grove's historic sites, many of which appeared in Steinbeck's classic tomes like Cannery Row, Fisherman's Wharf, the Lara-Soto Adobe, and the Old Jail at Colton Hall. You can also get lit at the National Steinbeck Center in Salinas, Robinson Jeffers' Tor House, and the Henry Miller Library.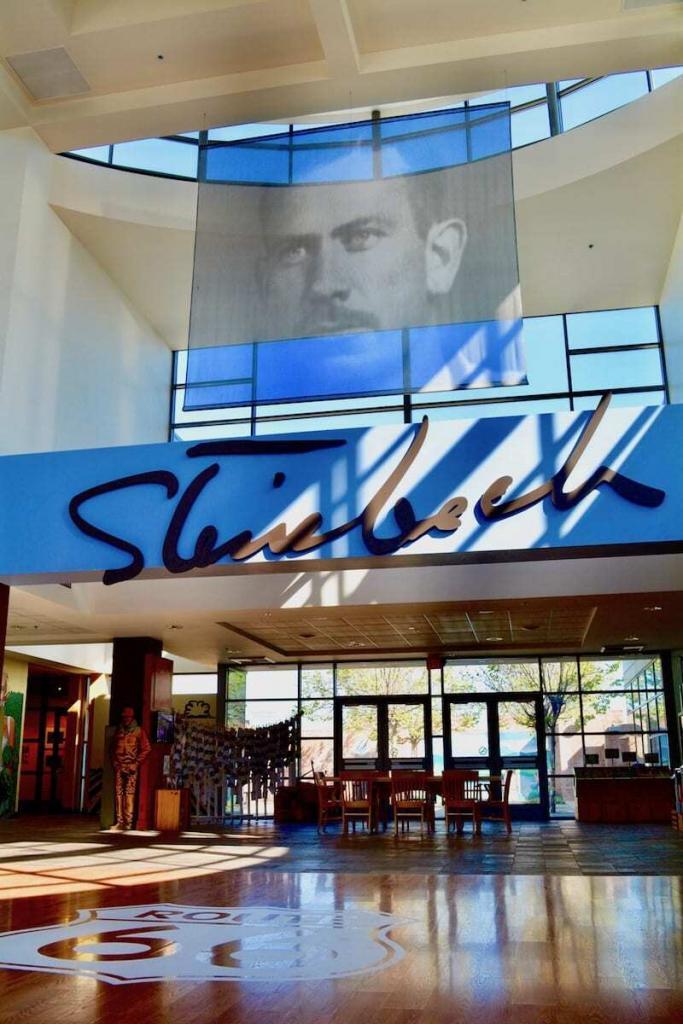 The Monterey Bay is teeming with marine life. Visit the Monterey Bay Aquarium. The jellyfish tanks alone are worth the price of admission. Inspired to see some of these creatures in the wild too? Throw on a wetsuit and go scuba diving in the Pacific's magical kelp forests.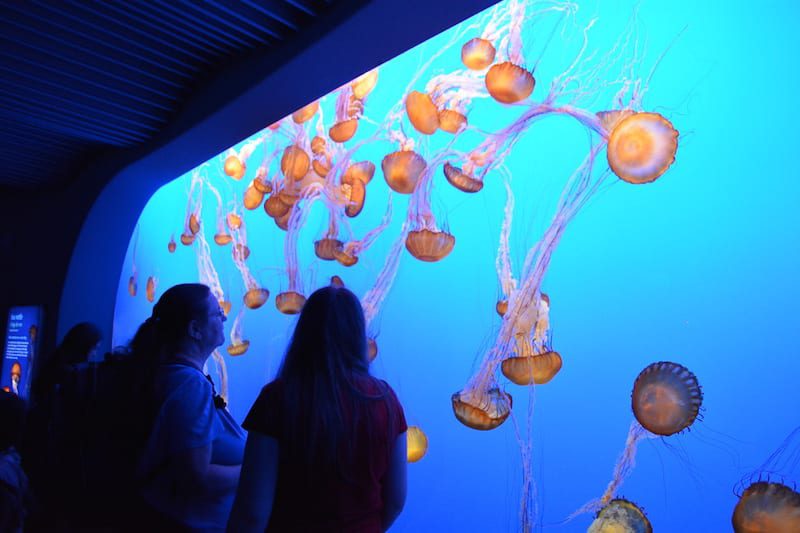 If you prefer to stay on the surface, take a tour with Discovery Whale Watch. Migrating gray whales pass by these parts in winter and spring. Summer is feeding season for local species like humpback, orca, blue, and fin whales. Or paddle around Elkhorn Slough in Moss Landing with Monterey Bay Kayaks. The estuary is home to adorably cheeky sea otters, bellowing sea lions, curious seals, dive-bombing pelicans, and various other bird species.
Take a drive down Highway 1 to see the endless beauty that is Big Sur, where waves crash against jagged cliffs, secluded coastal coves hide impressive cascades, and paths snake beside rivers, through wildflower meadows, and into thick forests. After logging a few foot miles at Julia Pfeiffer Burns State Park and Point Lobos State Natural Reserve, reward yourself with an Ambrosiaburger on the sun-drenched (although an ethereal foggy day is cool too) Nepenthe patio and an artsy trinket from its boutique Phoenix.
---
Sip in More Monterey Wine Country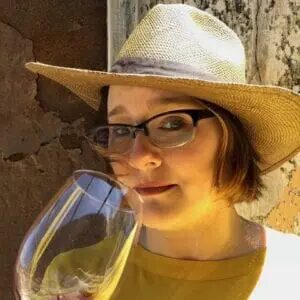 Carrie Bell
California native and Los Angeles-based journalist Carrie Bell has spent the last decade writing about travel, food and spirits, weddings, and entertainment for Fodor's, Rolling Stone, Bridal Guide, People, TripSavvy, Architectural Digest, Reader's Digest, Cosmopolitan, Hotels Above Par, and Variety. When she isn't traveling or trying to find the world's best Cabernet Sauvignon, she can be found biking, kayaking, binging Schitt's Creek, playing board games, or eating fancy ice cream with her husband and cats.