If you love bubbles, you'll adore Caraccioli Cellars in Monterey.
Last month I had the opportunity to visit Caraccioli Cellars in Monterey County when I did the Carmel Wine Walk. Think 20 wineries within four blocks – a wine lovers paradise! Caraccioli Cellars was one of the more unique tasting rooms we visited and the only one with a focus on bubbles. I'm excited to have them participate in our newest addition to the Interview with a Winemaker series.
Caraccioli Cellars is a family owned and operated vineyard with roots deep in Monterey County. I was able to chat with Scott Caraccioli, the vice president at his family's vineyard and who works closely with winemaker, Michel Salgues on the wines Caraccioli Cellars produces. And he had a lot to share…
Interview with a Winemaker: Caraccioli Cellars
Tell me a bit about the history of the winery. Who started it? When was it started? What was the impetus for starting the winery?
Caraccioli Cellars was started by my father Gary, his brother Phil and Uncle Jim in 2006. Looking to expand our agricultural production, the concept began with the planting of a 124 acre vineyard in the Santa Lucia Highlands. Gary and Phil grew up working on our family's farm and spent many hours as children watching their Swiss-Italian grandfather labor with love over his home grown, homemade wine. Their goal was to develop a sophisticated and complex wine specific to the Santa Lucia Highlands. It quickly grew to our now annual production of 3,500 cases and a tasting room in downtown Carmel. The vineyard was planted in 2008, but we started production right away (and sourced fruit from a couple neighbors) once my father met Michel Salgues, formally of Roederer Estate. With the paralleled interests and Michel's winemaking skill set, we decided to dive into bubbles production.
What types of varietals do you grow? Produce? How many cases?
We grow two varietals: Pinot Noir and Chardonnay. All four of our wines revolve around those two grapes. Our Brut Cuvee and Brut Rosé sparkling wines are each composed of 60% Chardonnay and 40% Pinot Noir – the Rosé also receives a small percentage of still wine Pinot Noir at bottling. We also produce Pinot Noir and Chardonnay still wines which showcase the terroir through Michel's light-handed winemaking. We make about 2,000 cases of Sparkling Wine a year, 1,000 Pinot Noir and 500 Chardonnay. Making only four wines a year they get a lot of attention that starts in the vineyard early in the growing season and ends years later at release.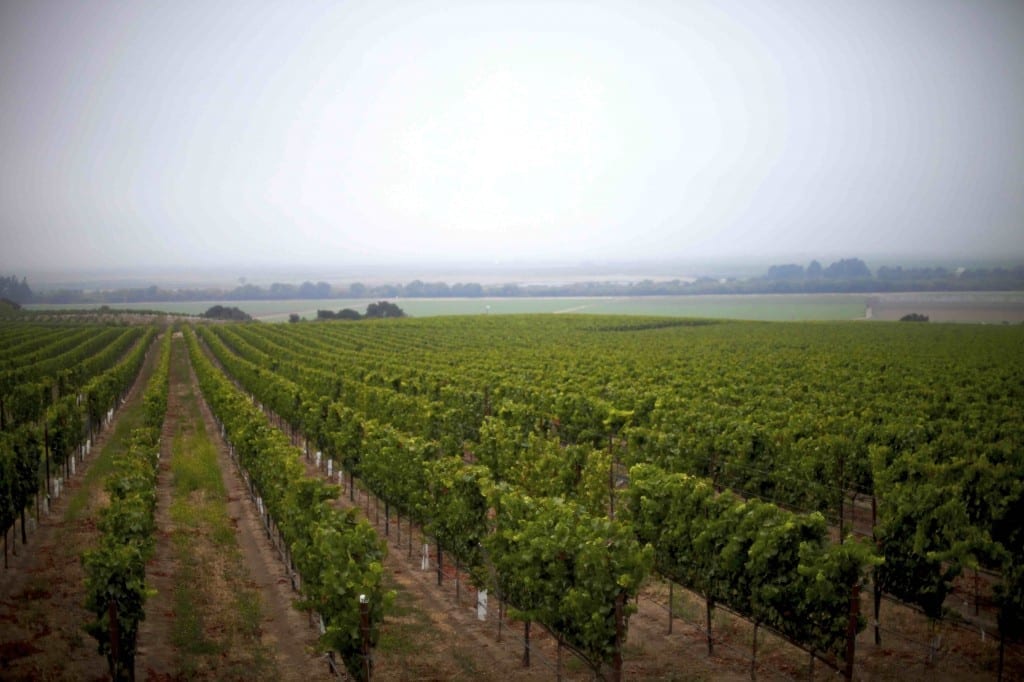 What is unique about Caraccioli Cellars?
There are a few things that make us unique. For one, we do everything in house. Including every step of our sparkling winemaking. We control the process with our equipment from the vineyard to press to disgorging. It is pretty rare to produce small lot sparkling wines and not out-source the sparkling portion of the process.
Our two sparkling wines are vintage methode champenoise. We do not produce a non-vintage product, as our small production and high quality Pinot Noir (usually temperamental) allows us to make a sparkling wine that is unique to that growing year. They are all on the yeast for nearly four years. A true expression of the grapes these wines are bright, crisp, and dry.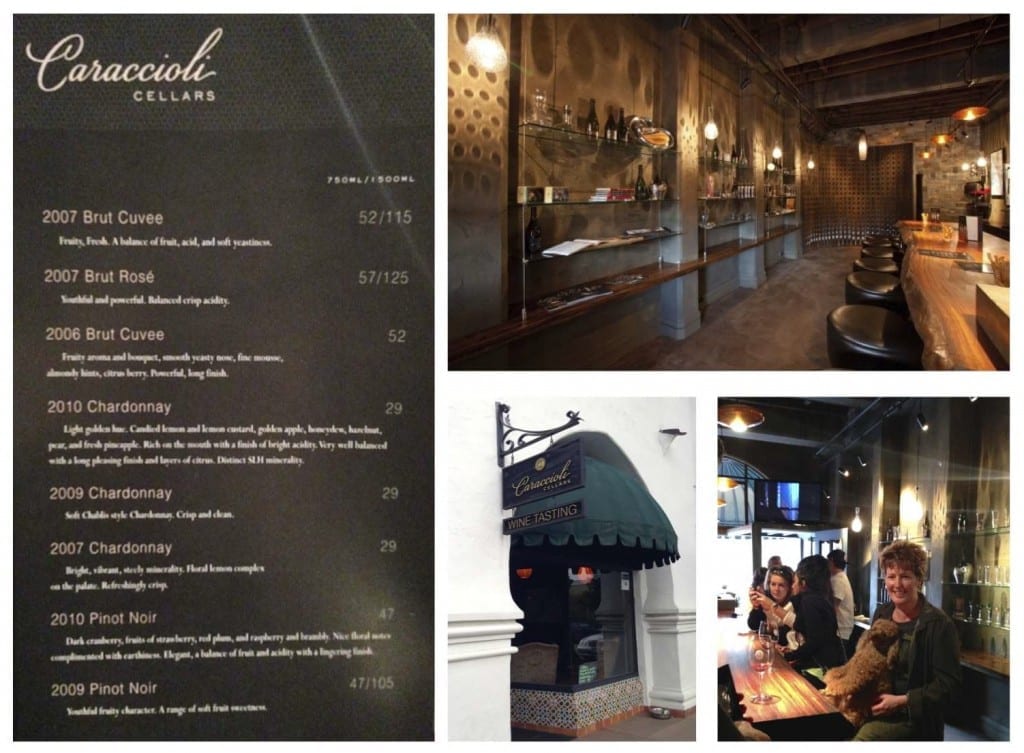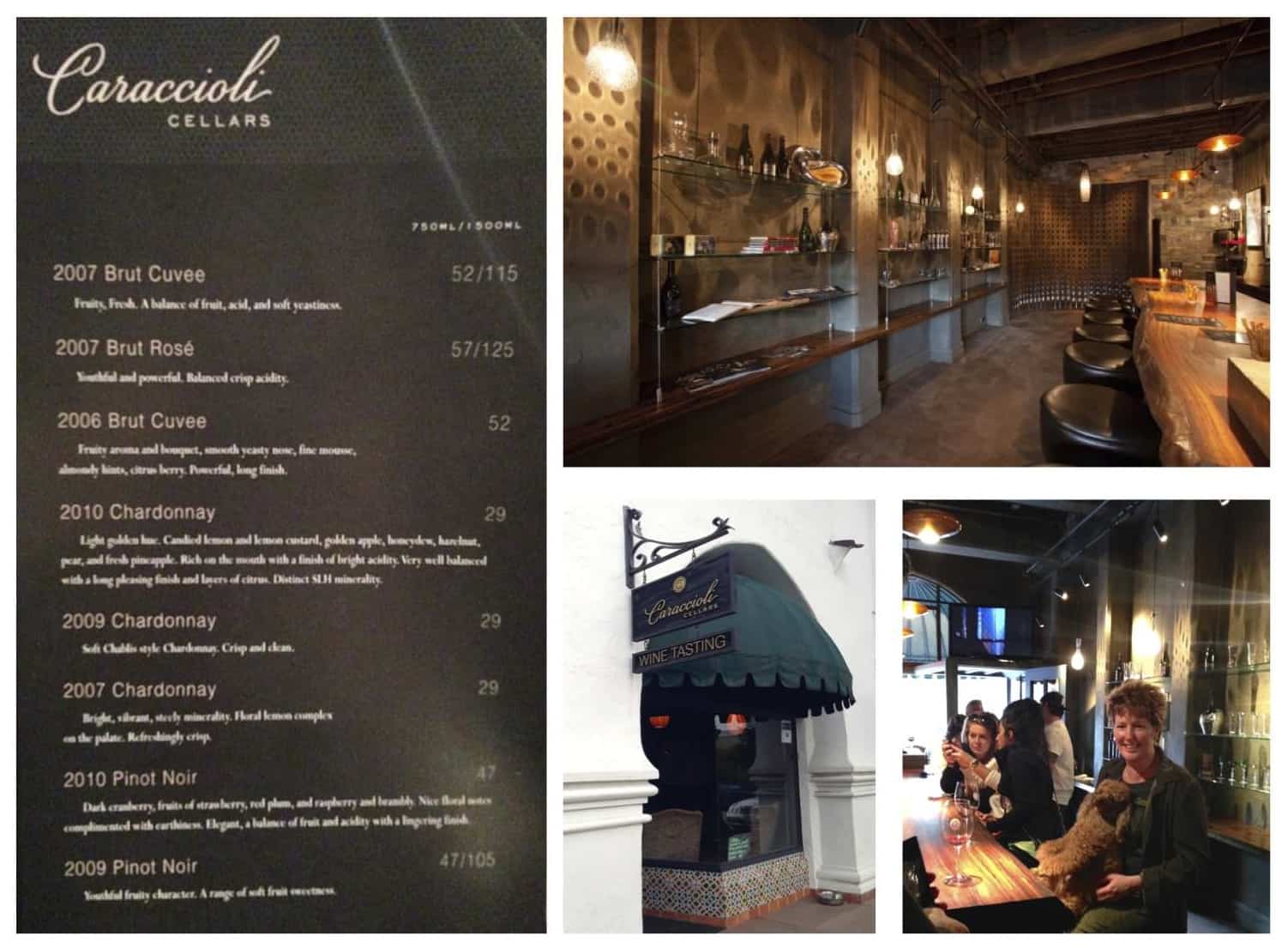 The tasting room at Caraccioli Cellars offers a unique experience.
What would you hope people say about your wine?
Primarily I hope they enjoy drinking them, that's what it all boils down to for me. I want every Caraccioli Cellars experience to be memorable, whether enjoying a flight of bubbles in the tasting room or having a bottle of Pinot at Sunday dinner. We take pride in elevating orthodox standards to the next level in our production and are confident that it comes through for people that taste our wine.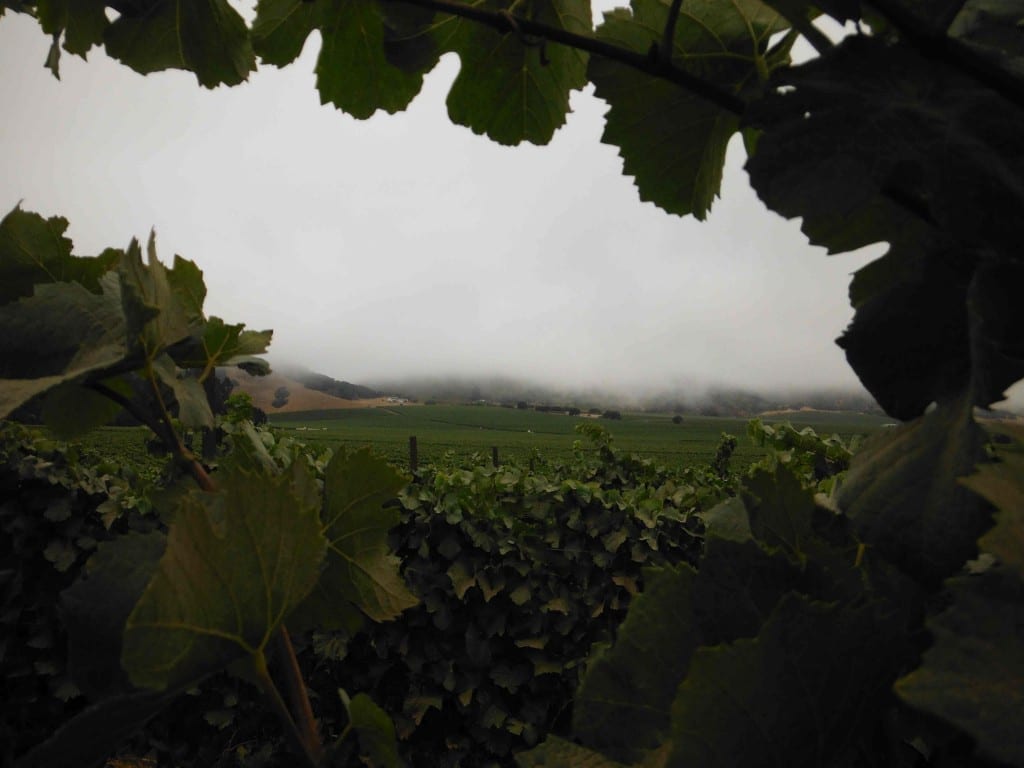 What is your winemaking philosophy; that is, what are you trying to achieve with your wines?
At Caraccioli Cellars we want to see a true expression of the fruit. Our Chardonnay's receive very light oak treatment as well as our Pinot Noir. Looking to showcase the terrior of the SLH fruit we really want the oak to simply be a rounding and integration of the fruit and acid. Michel generally defaults to the explanation of adding a spice when cooking…if you are able to detect it, there is too much. Caraccioli Cellars celebrates the quality of our Santa Lucia Highlands' grapes by focusing on highlighting the varietals. Our fruit centric wines showcase the high caliber of our vineyards, both estate and sourced. Caraccioli Cellars allows the essential flavors of the fruit to boldly shine through the wine, leading to subtle variation from year to year.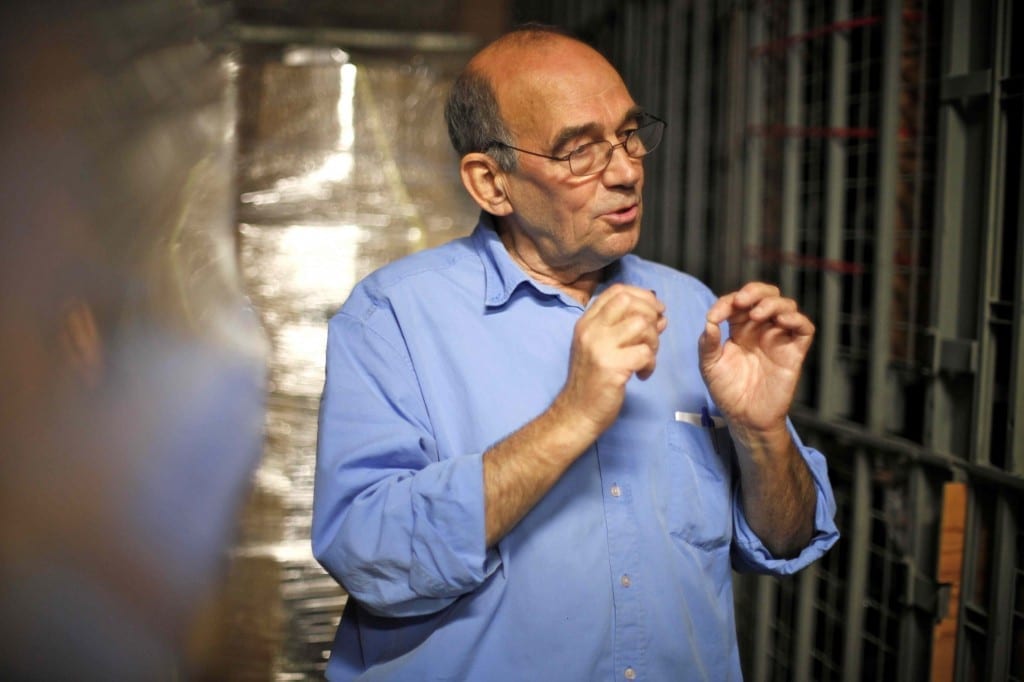 Where else in the world have you studied, trained, or worked a harvest? How did that influence your winemaking?
Michel has worked all over: France, Anderson Valley, Turkey, UK. My wine experience is first hand from Michel or direct experience, from the farm to the table. In terms of our winemaking I would say that Michel's experience is directly responsible for our processes, policies and procedures. Our sparkling wines are very French in both style and production. Our production is methode champenoise, while using all French equipment, barrels, yeast. Besides the grapes, it's basically all French. We also only use the first 120 gallons per ton in our sparkling wines. This provides the best 'heart' juice from each grape and our processes are constantly being perfected ensuring that Caraccioli wines are smooth and cultivated.
If you haven't checked out Caraccioli Cellars, I highly recommend you add their Brut Rose to your summer wine list. Toss in a few strawberry Macroons and you're set!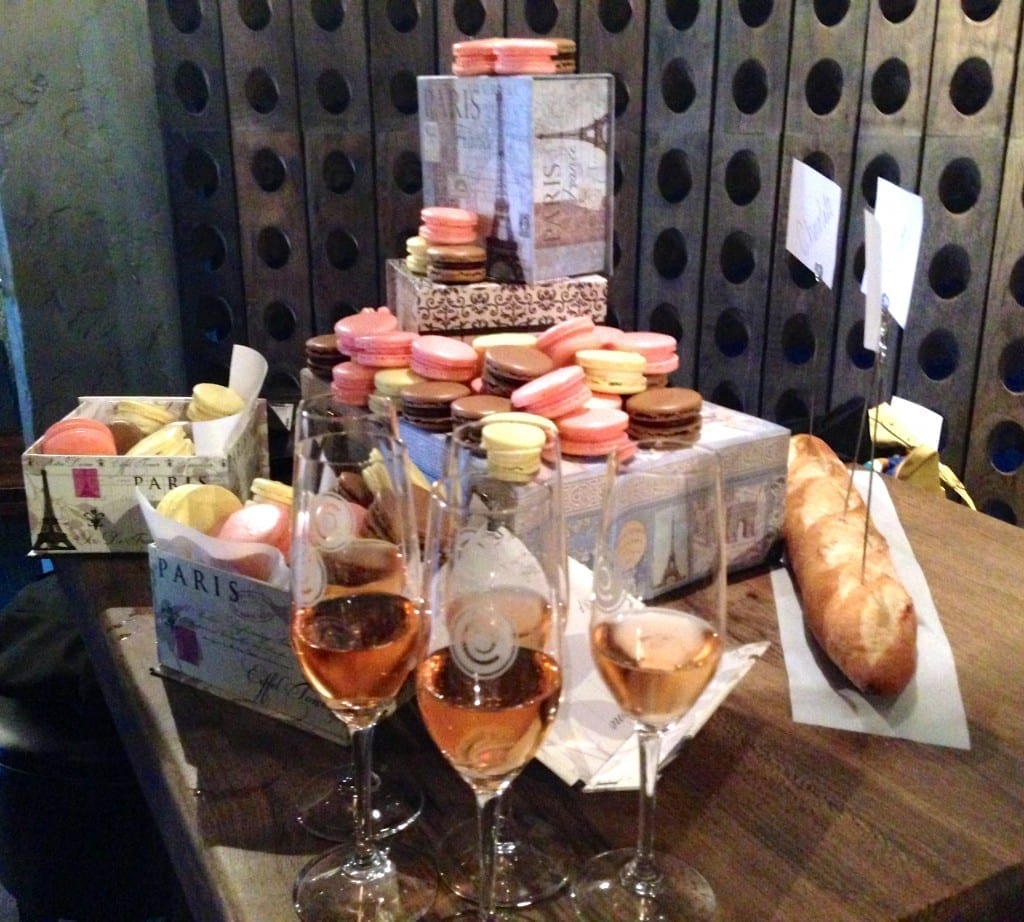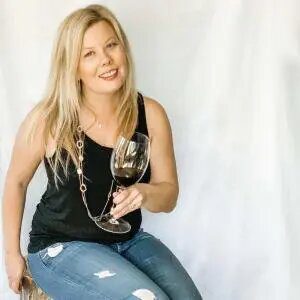 Elaine Schoch (pronounced the German way – Shock) is the editor and founder of Carpe Travel as well as an award-winning travel writer, wine judge, certified by the Wine & Spirit Education Trust (WSET) Level 2 and certified American Wine Expert. She is married to The Husband and has two kids, Princess One and Two – who's interest and knowledge in wine is quite extensive. Not to mention the stamps in their passports.