It's time for Check-In! This is our new series of hotel reviews. We're kicking it off with a visit to Quail Lodge & Golf Club in Carmel where I had the opportunity to stay for a few days last month. Have you been to Quail Lodge & Golf Club? We'd love to hear your thoughts in the comments.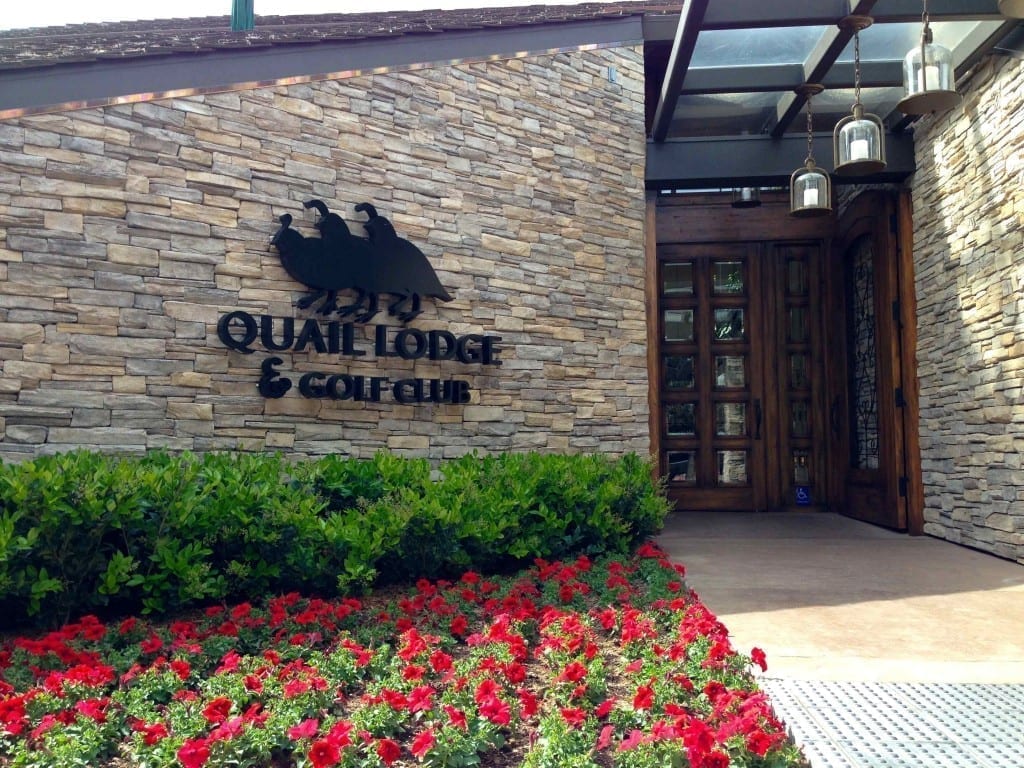 Basics
Quail Lodge & Golf Club in Carmel Valley is set on 850 acres, that offer guests several trails, creeks and lakes to explore – not to mention playing an 18-hole championship golf course with views of the Santa Lucia Mountains at every hole.
The hotel closed its doors in 2009 but reopened in 2013 after completing a resort-wide renovation totaling $28 million. In fact, the hotel owners weren't sure they would reopen. But with the renovations and focus on family friendly activities, I think their invest is paying off.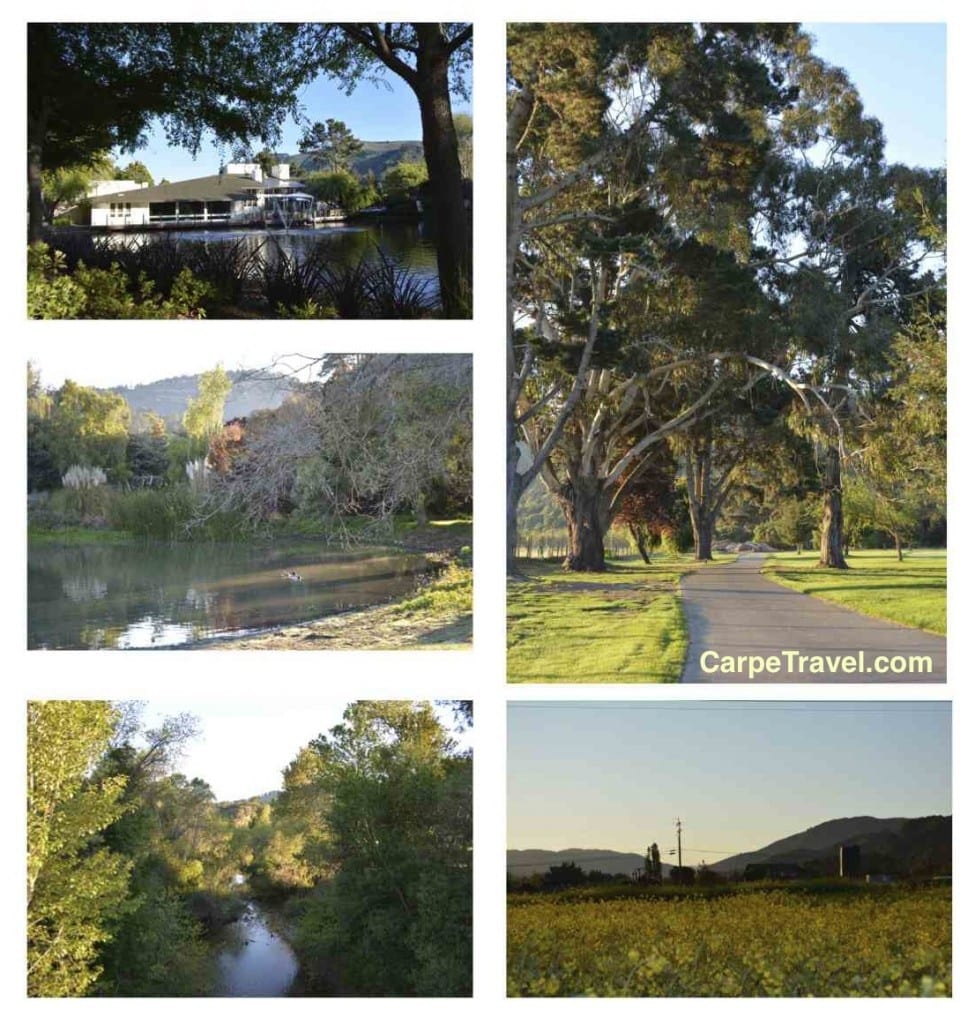 Location
Quail Lodge & Golf Club is located in Carmel Valley, about 12 miles inland from Carmel-by-the-Sea. It's on the "Sunny-Side of Carmel" so you are assured warmer, clearer weather – an escape from the clouds and fog that linger in other areas of Monterey County. The resort is a bit secluded so you will need a car if you're planning to explore the area. However, simply staying at the resort would be an easy and fun thing to do as well. There is a small shopping center across the street that boasts a breakfast shop, Mexican food restaurant, antique store and yes, a wine tasting room for Boete Wine.
Tip: Do not be lead to believe you will be able to get a latte or anything caffeinated besides coffee and tea at the breakfast shop. The waitress will trick you and just when you think you're going to place an order for a large, nonfat latte with a triple shot, she'll point to a sign that says NO LATTES.  I was the butt of her little joke and gave most folks in the place a nice morning laugh, including myself.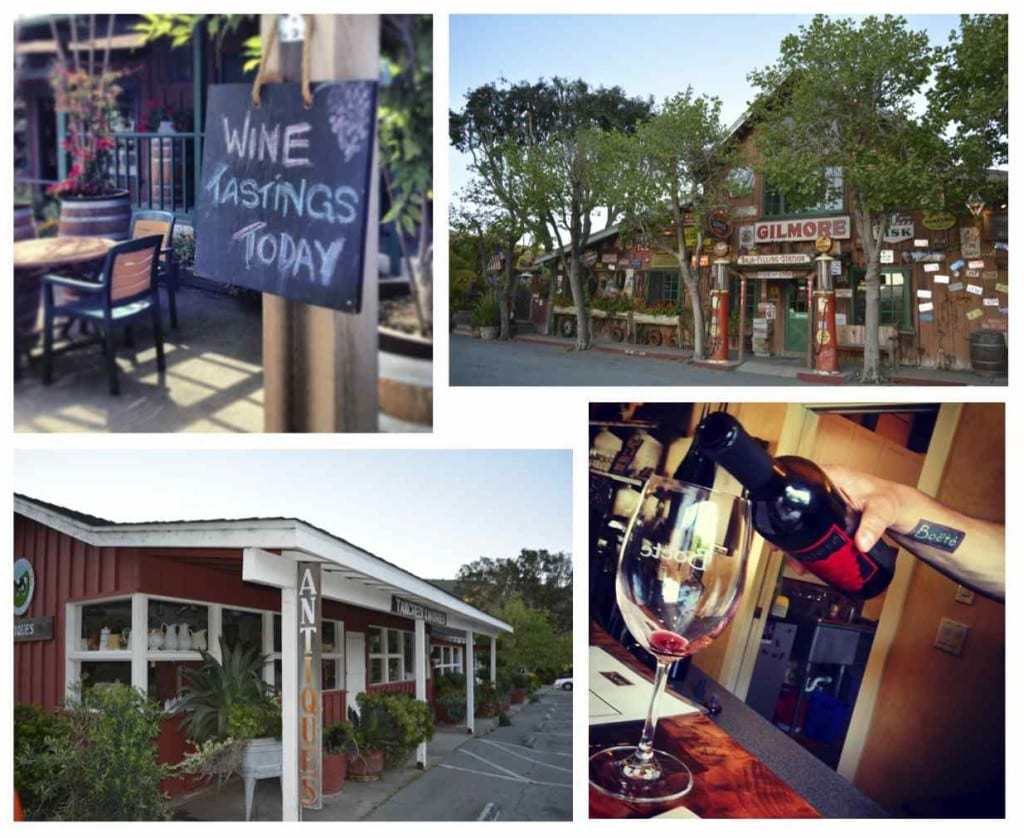 Rates
The rates at Quail Lodge & Golf Club fluctuate quiet a bit. For instance in June, rates vary from $150 per night to $425 a night. It's best to check your specific travel dates on the hotels online calendar noting pricing for each night of the month. (I loved this feature! It can be very helpful in determining which nights you want to stay based on pricing.)
The Rooms
There are 77 guestrooms and 14 suites, each set in California Ranch style décor including hardwood floors and an exposed ceiling; they're very clean, comfortable and modern guest rooms. Each room also has a private balcony or patio with two Adirondack chairs. I loved this feature about the rooms, perfect for a morning coffee and an afternoon glass of wine.
The rooms either have one King bed or two queen beds that feature pillow top mattresses and a extra comfortable duvet. I don't typically love hotel beds, but I did here. Truly, probably one of the most comfortable hotel beds I've slept on. You can order a roll-out bed as well for kids, and there are suite options as well. Some of the rooms do offer fireplaces but you will need to ask as they are limited.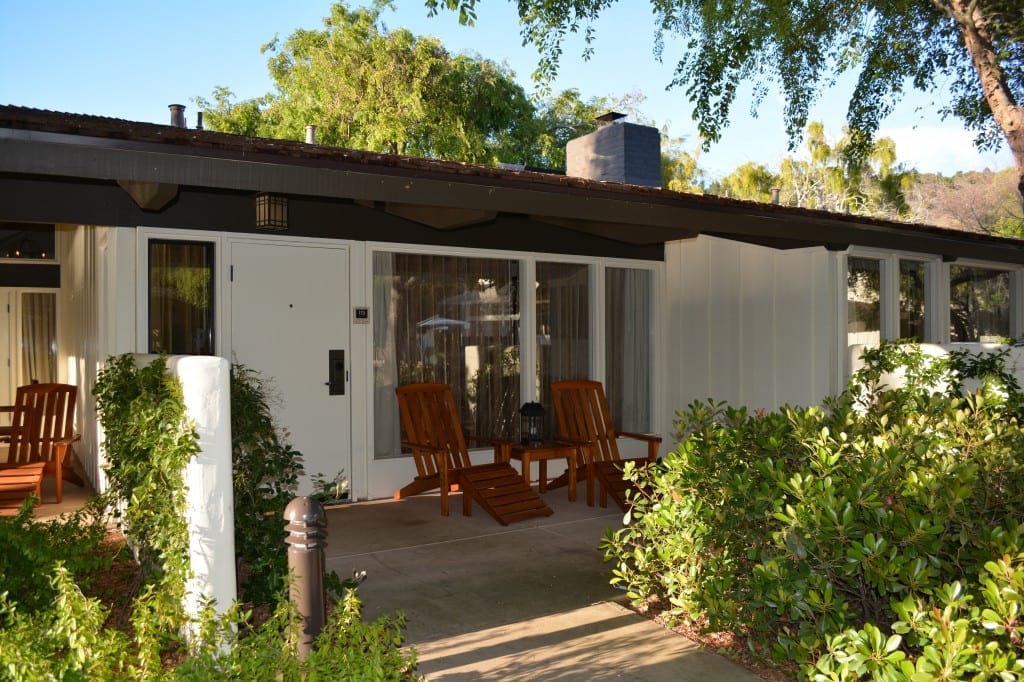 The Bathroom
Think big. REALLY BIG. There will be no squeezing around each other in this huge, newly remodeled bathroom that boasts both a standing shower and tub.Tiled floors, new towels with all the updated features you could ask for. (A few extra hooks for hanging towels would be a great addition.)
Amenities
King bed or two queen beds that feature pillow top mattresses
A room-specific outdoor patio or balcony
Complimentary high-speed wireless Internet access
Complimentary continental breakfast
Free overnight guest parking
In-room coffee maker with complimentary coffee and tea
A large heated pool
Three hard tennis courts
18-hole championship golf course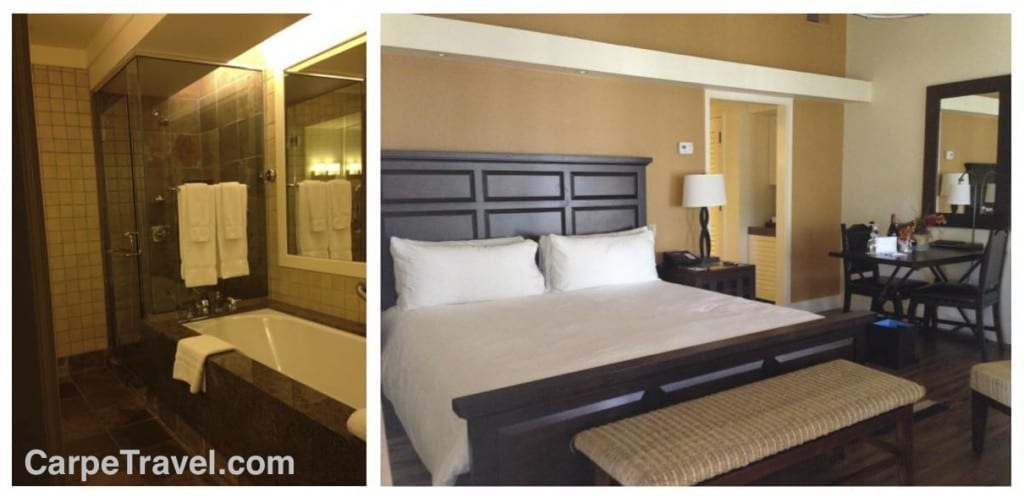 Pets?
Quail Lodge & Golf Club is a pet friendly establishment. There is a $35 fee per pet, per room for the first night and includes a complimentary pet blanket, portable dish, Quail squeaky toy, doggie duty bags with flashlight and a pet amenities storage backpack. There is a $15 fee per room for subsequent nights.
Room Service

No room service.
Dining
There are three options for dining, including the Lobby Bar, Quail's Nest and Edgars. The Lobby Bar offers a menu of light and freshly prepared snacks featuring local produce along with classic cocktails, California wines by the glass and regional micro-brewed beer. Quails Nest is more a snack bar on the golf course for golfers to grab a drink or snack. Edgar's is where the real deal is. This is located on the gold course next to the driving range. It's not your typical "Club House" food. The menu features a healthy twist on some of the favorite, typical club house items and provides more selections on local, organic dishes. There really is something for everyone.
There is a continental breakfast offered each morning in the lobby, a patio with outdoor seating overlooking the pond is directly outside.
Bottom Line
The renovation investments to the Quail Lodge & Golf Club and its focus on family friendly amenities has certainly paid off. This is a hotel you can bring the entire family to – dog and all. It's also a perfect escape for couples looking for a little solitude or a home base for sipping in Monterey County's wine country. Quail Lodge & Golf Club really provides a higher-end luxury feel but not at the luxury price point.
Have you been to Quail Lodge & Golf Club? We'd love to hear your thoughts in the comments.
DISCLAIMER: My stay at Quail Lodge was part of a trip sponsored by the Monterey County Convention & Visitors Bureau. All opinions are my own.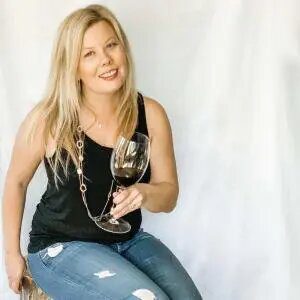 Elaine Schoch (pronounced the German way – Shock) is the editor and founder of Carpe Travel as well as an award-winning travel writer, wine judge, certified by the Wine & Spirit Education Trust (WSET) Level 2 and certified American Wine Expert. She is married to The Husband and has two kids, Princess One and Two – who's interest and knowledge in wine is quite extensive. Not to mention the stamps in their passports.