So many varietals, so little time!
My first visit to the Colorado wine region aka Grand Junction and the Palisades is not one I will soon, if ever forget. Albeit, I wouldn't mind if I did. It was on this trip that I visited a handful of Colorado wineries and first sipped Colorado wine…and decided not to revisit Colorado wine (or the region) again. All that changed about 10 years later after a day of hiking in Evergreen, Colorado.
On a hunt for the perfect patio to enjoy lunch, we headed to a local winery and cafe in the small, historic downtown. We had been told it had one of the best patios and, it did. We sat on the outdoor deck of Creekside Cellars which overhangs Bear Creek soaking up the sun. The kids were entertaining themselves by feeding the ducks; that alone made Creekside Cellars the perfect patio-lunch spot. But, it got even better when we sampled its wines – Cabernet Franc, Petit Verdot, Syrah and Rose. That afternoon Creekside Cellars wine literally changed how I viewed Colorado wines. Its wines opened my mind and my palate to exploring the Colorado wine region – again.
A lot has changed in the Colorado wine region in the last decade. Not only has the number of wineries increased – 134 licensed wineries in Colorado – but the level and amount of talent has grown on both the winemaking and viticulture side. I can officially say that for the last eight-years I've become a true believer in Colorado wine. So, when I had the chance to meet Michelle Cleveland, winemaker at Creekside Cellars last year at the Colorado Governor's Cup Wine Competition, I jumped at the chance to interview her for Carpe Travels Interview with a Winemaker series. I mean really, it's her wine that literally got me to try Colorado wine again. And, I couldn't be happier and more excited to share this interview and encourage you to not only visit Creekside Cellars in Evergreen for lunch or order a few bottles online since they are the exclusive sellers of their wine. (Evergreen is about a 20 minute drive west of downtown Denver.)
Please note, if you're visiting the Colorado wine region in Palisade, you won't be able to stop in and taste Creekside Cellars wine. Its vineyard in Palisade – The Vinelands – is adjacent to the Colorado River in the Grand Valley A.V.A., but has no public facilities, aka no tasting room. The fruit is harvested and trucked to its winery in Evergreen, CO where it is crushed, cellared and bottled for sale exclusively at Creekside Cellars.
So, without further ado…
Michelle Cleveland, Creekside Cellars
Tell me a bit about your background and how you became involved with Creekside Cellars. How did you go from working in the coffee industry to wine…
Growing up in a German family I was exposed to beautiful wine at a young age. Little did I know then, how my future would unfold. I moved to Denver, Colorado in 1994 and started exploring wine country. At the time I was working for Dazbog Coffee Company as their Director of Production & Distribution. While attending the 2000 Palisade Wine Festival I was informed a winery was opening in the town of Evergreen. After a hike at one of the beautiful open spaces Evergreen has to offer I ventured over to Creekside Cellars for lunch and met the owner Bill Donahue. In 2005 I resigned from Dazbog and started working at Creekside Cellars as a volunteer. I also volunteered in the vineyard over in Palisade. After three months Bill welcomed me aboard and the journey began. My degree in Agriculture from The University of Illinois was another great fit. After I had one year of winemaking experience under my belt I enrolled in the Certificate of Enology & Viticulture program at UC Davis. I finished in the program in 2007 and took over winemaking at Creekside Cellars at that time.
How have you seen the wine industry in Colorado mature and how is it changing the perception of those who do not (or have not) considered Colorado to be a wine producing state?
The wine industry has definitely changed since my introduction in 1994. I wouldn't necessarily say it was immature. The industry has grown in number of wineries which translates into more talent involved not only in the winemaking side but the viticulture side as well. Time and consumer spending is the only way to measure changes in perception. If we look at the "eat local, drink local" movement happening all over the country one would suspect consumers to include all beverages. As I said earlier, time will tell.
What do you think are the strengths and downfalls for Colorado wine?
I view the expansion of the industry as a strength. More wineries equates to more exposure. The lack of acreage to grow grapes and cold weather can hinder the industry.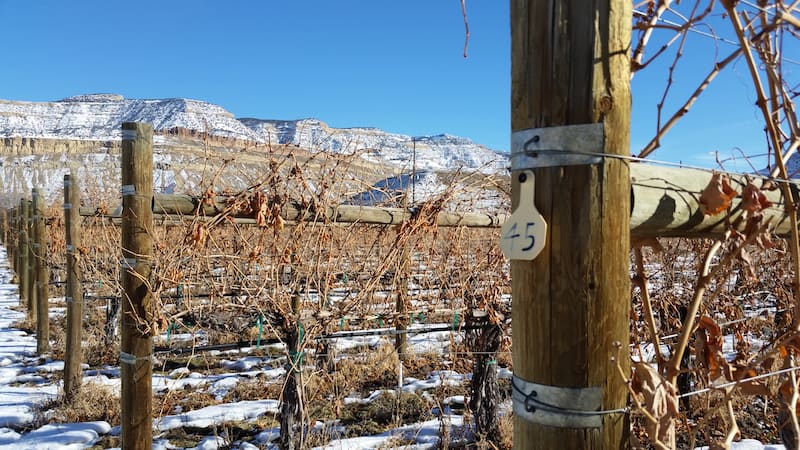 Are there varietals that grow better in Colorado than other regions? What are they and why do they grow better in Colorado?
Based on my experience in the wine industry over the last 11 years there seems to be a few grape varietals that are able to rebound quicker from cold weather damage. Those grapes would include Cabernet Franc, Syrah, Petit Verdot and Malbec. The elevation of Colorado's Grand Valley AVA plays a key role in grape production. Hot, dry days and cool nights make it ideal for growing grapes. Do these varieties grow better here than any other region? I would say no. These varieties grow well in our climate and soil.
How does your approach differ from other winemakers in Colorado?
Writers always ask this question. My approach is probably the same as many other winemakers in the world. I work with the grapes I'm given (blessed with) and guide them along the journey into the bottle. I want the wine to stay true to it's origin. I'm not making a "Napa Cab" or a white Burgundy. I'm making a Colorado Cab and Chardonnay. I want the wine to be an expression of the grapes origin.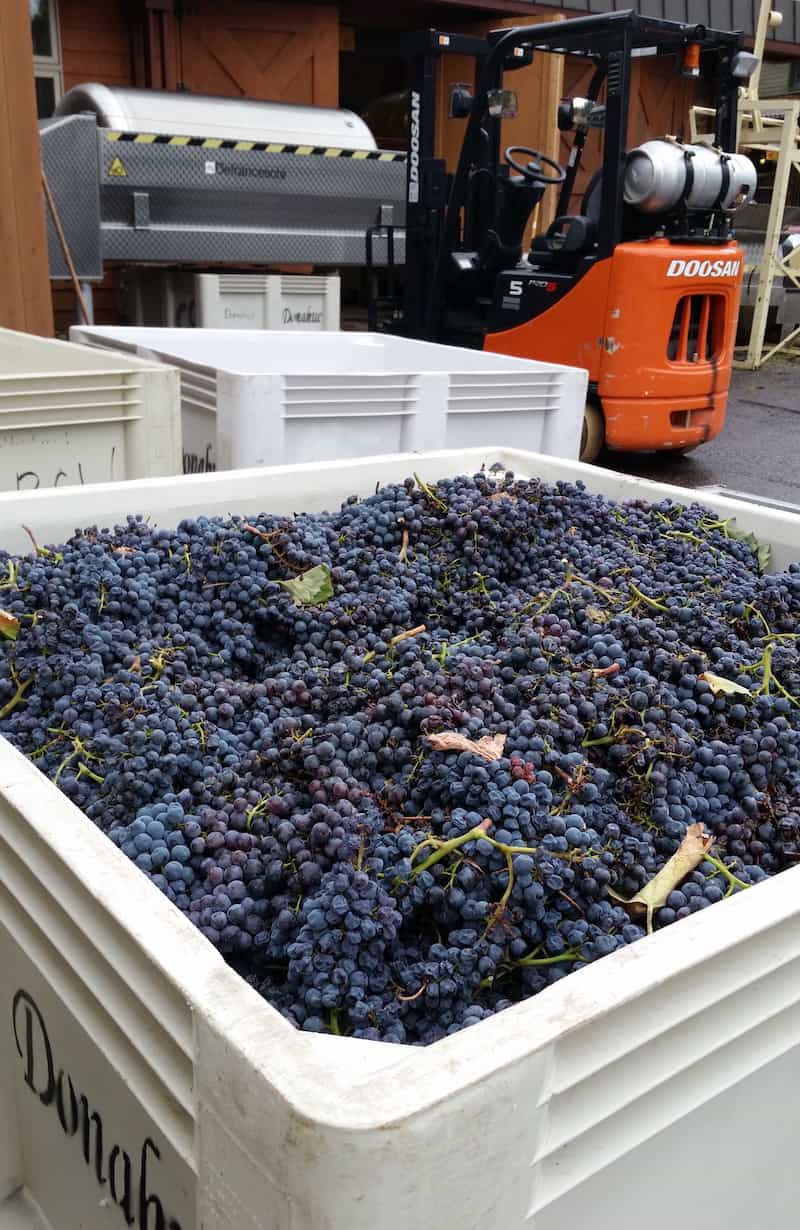 Can you share a little about the 2015 growing season and what we should expect from the wine?
I compare the 2015 harvest to the 2008 and 2012 harvest. The winter cooperated as well as the early spring. Concentrated fruit due to smaller berry size is always a bonus. I believe the 2015 vintage will be one of my best vintages. I can't wait to compare the finished product to the 2008 and 2012 vintages!
Are there any memories / lessons you learned in your training that have stuck with you?
It's not necessarily a lesson it's an understanding I came to realize this past April when I traveled to France. I made a connection to what so many people in the wine industry refer to as terroir. Hiking in Puligny-Montrachet after a rain shower was where I made that connection. I could close my eyes and smell the air and taste the wine in one breath. Pure and simple. That moment reinforced my winemaking philosophy. I have a winemaking friend from California who says, we are just shepherds. I think that sums up my philosophy in a nutshell. It doesn't have to be difficult but sometimes we make it difficult.
What resources would you reference for people who want to learn about wine? From a novice to more advanced.
If people are wanting to learn more about wine I typically recommend the International Sommelier Guild. If someone is thinking of changing careers as I did then I would highly recommend the Enology & Viticulture Certificate Program at UC Davis. However, the best education lies in the bottle! Drink as many different wines as you are financially able to drink without becoming unhealthy of course. I always encourage people to try new varietals and regions.
What are some of the misconceptions/phrases you hear from people regarding wine that are simply not true (or drive you crazy)?
Well since I'm in the middle of crush one particular phrase is fresh in my mind. People ask the same question over and over. "Do you stomp on the grapes like Lucy did?" If I had a dollar for every time someone asked this question I'd be a millionaire. (To be clear, we don't stomp on the grapes like Lucy did.)
What would you hope people say about your wine?
I would like people to recognize my wine as being a collaboration of viticulture and enology. Meaning both the grower and winemaker work hand-in-hand to produce a finished product true to it's origin. I want to people to enjoy the wine drinking experience and not get caught up with all the technicalities associated with wine drinking.
What would you suggest people pair with your wines that received the 2015 Colorado Governor's Cup – the Petit Verdot and Cabernet Sauvignon?
One characteristic that is fairly consistent throughout all my wine is acidity. I enjoy wines with a decent amount of acid because they work well with food. I love old world wines for the same reason. Both the Cabernet Sauvignon and Petit Verdot make the palate salivate and desire food. Of course everyone knows a nice steak, I prefer a ribeye, would pair well with the Cabernet Sauvignon. The Petit Verdot is one of my favorites as well as our customer's favorite wines. This wine is so versatile with so many foods. I often recommend it in place of a white wine pairing. I want people to drink what they like and to not get intimidated by wine and food pairing.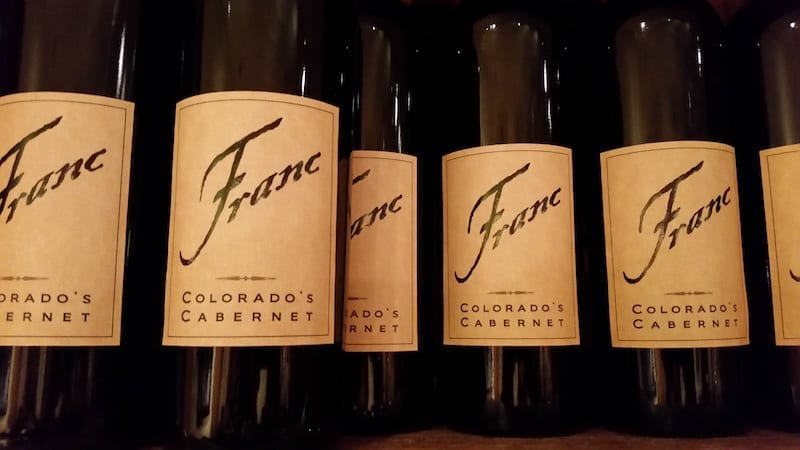 Besides your wines, what are a few of your favorite wines?
I actually drink more wine made by other winemaker's than I do my own wines. I truly enjoy tasting other winemaker's wines. It's a true learning experience. If I had to pick a region or favorite varietal it would be Rhone varietals. So many varietals, so little time!
Have you visited the Colorado wine region? Ever been to Creekside Cellars?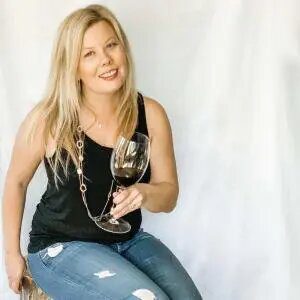 Elaine Schoch (pronounced the German way – Shock) is the editor and founder of Carpe Travel as well as an award-winning travel writer, wine judge, certified by the Wine & Spirit Education Trust (WSET) Level 2 and certified American Wine Expert. She is married to The Husband and has two kids, Princess One and Two – who's interest and knowledge in wine is quite extensive. Not to mention the stamps in their passports.