15 Napa Valley Facts You Might Not Know
I've spent a lot of time in Napa Valley exploring the different vineyards and wineries but it wasn't until this last trip that I wanted to really dig into it. Literally, I wanted to dig in the dirt of every place we stopped.
I've always known the Napa Valley is a unique wine region based on its climate and terroir – the land and all the environmental factors that effect a crop. Yet, I didn't realize just how diverse. As I kick of this series of Napa Valley and Alexander Valley, the two wine regions I sipped my way through this past month, I wanted to share some of the fun wine facts every wine lover should know about Napa Valley…Alexander Valley will come soon. Cheers!
Wine Facts Every Wine Lover Should Know About Napa Valley
1.Napa Valley is one of the most renowned winemaking regions in the world, but it is also one of the smallest. The valley floor is roughly 30 miles long and five miles wide.
2. While Napa Valley may be small it's rich in minerals. The Napa Valley contains half of the soil orders that exist within the world. To be more precise, Napa Valley contains 33 soil series with more than 100 soil variations.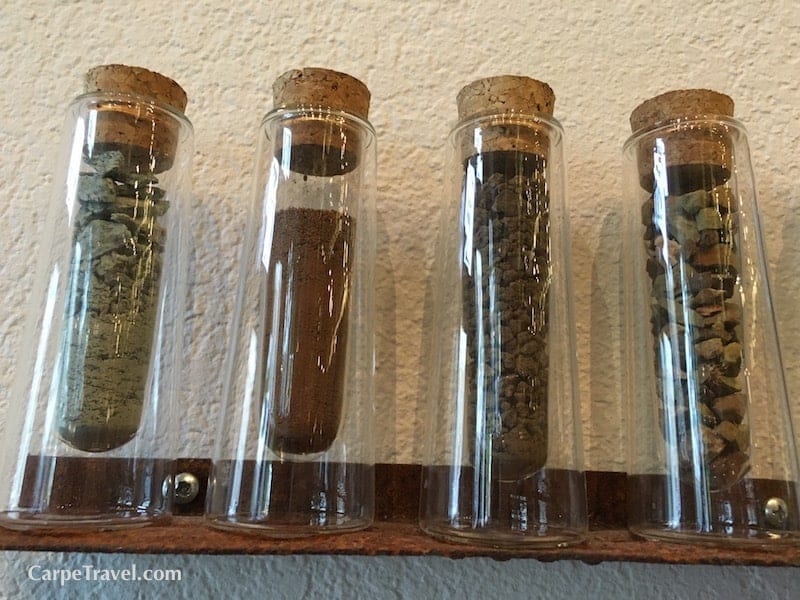 3. There are 16 approved AVAs within the Napa Valley AVA.
4. George C. Yount is credited with planting the first grapevines in Napa Valley in 1836. The vines are believed to have been from Mexico. Following Yount's death in 1865 at age 71, the town of Yountville was named in his honor. The town is now home to world-renowned restaurants such as Bistro Jeanty and The French Laundry.
5. Cabernet Sauvignon is king in Napa Valley and accounts for 40 percent of the overall Napa Valley wine.
6. The Napa Valley has a dry Mediterranean climate, covering only 2 percent of the Earth's surface.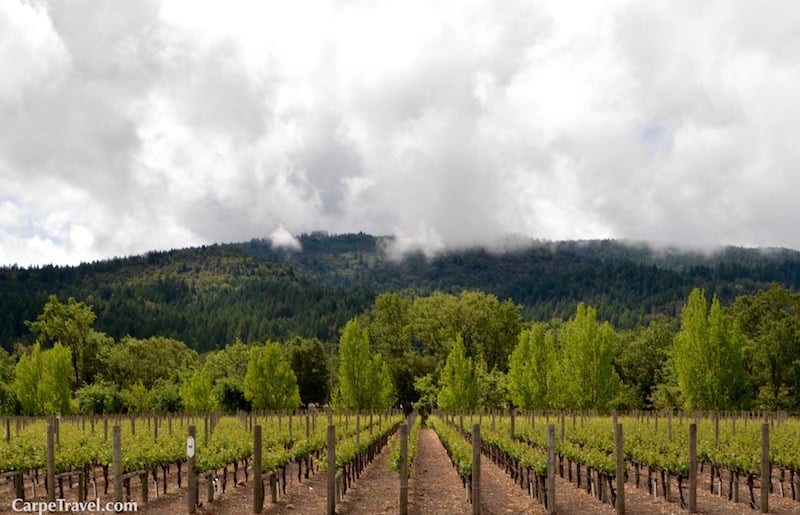 7. Vineyards in Napa Valley range in elevations from sea level to 2,600 feet above sea level.
8. The first commercial winery in Napa Valley was established by Charles Krug in 1861. The industry grew rapidly following its opening and by 1889, more than 140 wineries were in the valley. Charles Krug survived the test of time, including 13 years of Prohibition and is still one of the leading vineyards in Napa Valley.
9. In 1965, Napa Valley icon Robert Mondavi broke away from his family's Charles Krug estate to found his own. This was the first new large scale winery to be established in the valley since before National Prohibition.
10. The local wine industry and related businesses creates an economic impact of more than $13 billion annually to the Napa County economy and represents a mighty $50 billion economic impact on the U.S. economy
11. The local wine industry creates 46,000 jobs in Napa County and 303,000 nationwide.
12. The Napa Valley is the first Agricultural Preserve in the United States. In 1968 vintners and civic leaders in the Napa Valley seized an opportunity to preserve farmland by taking advantage of the Williamson Act enacted by the California Legislature to give landowners property tax relief for designating their land for agricultural purposes. The Napa Valley Agricultural Preserve set roughly 32,000 acres (15,400 hectares) of valley floor land aside as a protected agricultural preserve.
13. Chateau Montelena put Napa Valley's white wines on the map in 1976 when its Chardonnay took top honors at a Paris blind tasting. Stag's Leap 1973 Cabernet Sauvignon further cemented the quality of wines from Napa Valley when it won in the red category at the same tasting. At the time, Napa was considered a wine producing region that could in no way could compete with classic French wine. The story was made into a movie called "Bottleshock" starring Bill Pullman. Check it out while sipping a bottle of Stag's Leap or Chateau Montelena, for historical purposes, of course.
14. The town of Calistoga in the upper Napa Valley was founded by entrepreneur Samuel Brannan, who recognized its mineral hot springs as a resource to bring tourists to the Napa Valley. He was right. Geothermal spas and volcanic mud baths now dominate the town, almost as much as wine tasting.
15. While this isn't a "wine fact" it's definitely a great thing to know about Napa Valley… There are three "Old Faithful" geysers in the world and one of them is near Calistoga, just north of downtown Calistoga. (It's a fun side trip when you're in Napa Valley.)
Learn anything new? What other fun wine facts about Napa Valley should be included here? Let me know in the comments.
Sources for these fun wine facts include the Napa Valley Vintners, Visit Napa Valley and Wikipedia.
---
Sip In More of Napa Valley…