Ever notice the gold wire netting on wine bottles, specifically from Rioja? Why do some bottles have the the gold mesh and does it mean anything about the quality of the wine? The short answer is that it was a pre-tech way to try to protect wine from counterfeiting.
As with art and fashion, counterfeiting is nothing new in the wine world… Today we have microchips and bar codes to help prevent counterfeiting, but pre-tech wines weren't so fortunate.
Pre-tech winemakers were seriously challenged with people refilling empty/used bottles they produced with lower quality wines and reselling them as the winemaker's product. That could – and would – hurt a winemakers name and overall brand. If you think you're buying and expensive, high-end wine and it taste terrible, chances are pretty high you're not going to spend your money on that again.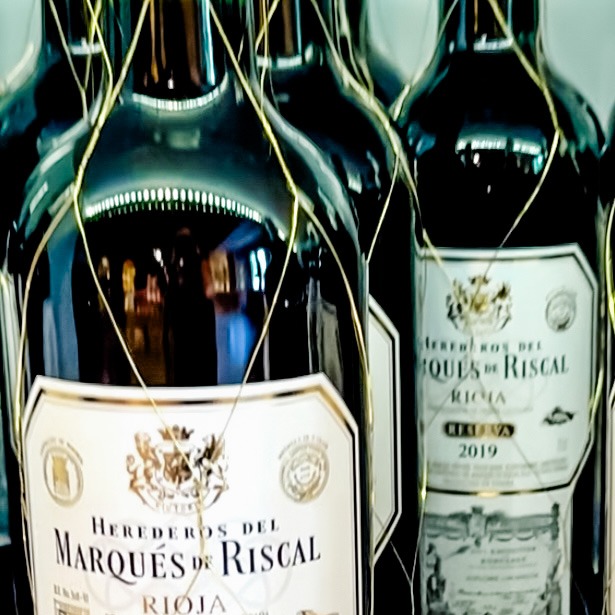 Towards the end of the 19th Century, Spanish winemaker Marques de Riscal began winning awards for his wines in Rioja and wanted to protect his name – and brand – from counterfeiting. He developed and started wrapping gold wire netting on wine bottles in the beginning of the 20th Century. If the netting was cut or removed you would know the wine had been tampered with. No doubt it also added to the prestige and marketing of his wines.
The gold wire netting on wine bottles soon began to represent high quality wines and was emulated by both high-end and lower-end producers throughout Spain. The thin gold wire netting wrapped around the bottle also implied the wine was worthy of being counterfeited.
Today, you will still see the gold wire netting on wine bottles from Rioja but more out of tradition – and marketing. (I mean the flashy gold still catches my eye when I walk down the aisle at the wine shop!) The barcodes and microchips in our tech-focused world helps to ensure you're getting what you're buying. Usually…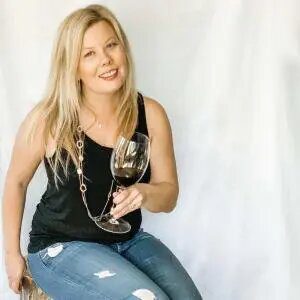 Elaine Schoch (pronounced the German way – Shock) is the editor and founder of Carpe Travel as well as an award-winning travel writer, wine judge, certified by the Wine & Spirit Education Trust (WSET) Level 2 and certified American Wine Expert. She is married to The Husband and has two kids, Princess One and Two – who's interest and knowledge in wine is quite extensive. Not to mention the stamps in their passports.