Visiting wineries in Grapevine, TX? This guide is designed to help create the perfect day of wine tasting in Grapevine as you sip your way along the Grapevine Urban Wine Trail. It's one of the top things to do in Grapevine!
---
It never dawned on me how ironic it is that I grew up in a town called "Grapevine" until I began writing this piece about wine tasting in Grapevine, Texas. Perhaps it was a little foreshadowing into my future that I didn't read into until just now…
In the last 20 years, my little hometown of Grapevine, Texas has become quite the trendsetter and leader in the Texas wine scene. It's now home to the Texas Wine and Grape Growers Association, nine Grapevine wineries, and Grapefest, the largest wine festival in the Southwest and one of THE wine festivals in the United States not to miss. But, it hasn't always been this way.
When I was growing up in Grapevine, wineries were not on the map. The small town, tucked in-between Dallas and Fort Worth, was home to one McDonalds, one grocery store – Skaggs – and about 80 percent fewer people. Not to mention a ton of wild mustang grapes, which earned the town its name – Grapevine.
Today, there are nine wineries in Grapevine, and more fast-food and chain restaurants that I care to count. Not to mention a whopping population of 52,000+ people.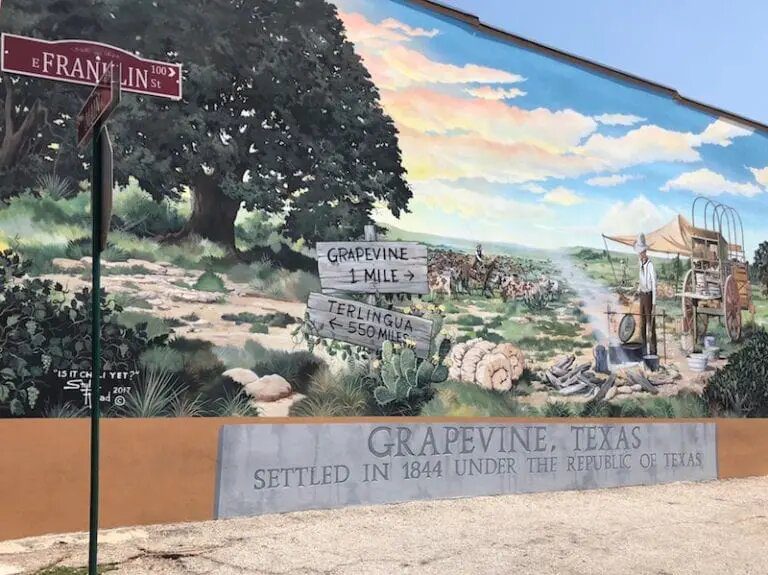 Times have certainly changed. Now when I visit Grapevine I find myself lost trying to get around. I literally had to map it to my mom's house on my last visit…
All change isn't bad though, especially when it includes wine. Grapevine is finally living up to its namesake and producing wine paired with fun experiences. Truth be told, the wild mustang grapes are not being used to produce the wines in Grapevine, and that's a good thing. Most of the fruit being used by the Grapevine wineries is grown in the Texas High Plains AVA and the Texas Hill Country AVA. (AVA stands for American Viticulture Areas, a federally recognized and designated wine region.)
Wineries in Grapevine
Most of the wineries in Grapevine are located within walking distance from the historic Main St., making it easy to sip your way through town. Along the Grapevine Urban Wine Trail, you'll want to pop into some of the cute boutiques and cafes. You could spend an entire day in the historic downtown and never get bored.
I've built out the following recommendations and map to help you create your personal itinerary for a day of wine tasting in Grapevine. I didn't feel like I could create a stand-alone itinerary for wine tasting in Grapevine given that the Grapevine wineries are so close to one another. It's really a matter of taste.
I do suggest you begin with brunch followed by a wine tasting at two Grapevine wineries. In-between the two, pop in and out of a few of the shops lining Main St. then head to lunch. Afterwards, you should be able to sip samples at another two of wineries in Grapevine.
Messina Hof Winery is located in the replica of the Wallis Hotel and offers a cozy 19th century environment. Messina Hof Winery is a family-owned business and one of the most highly regarded and awarded Texas wineries. It has three tasting rooms – the Texas Hill Country, Bryan, TX and Grapevine. Make sure to check out Carpe Travel's interview with Paul V Bonarrigo of Messina Hof.
The Grapevine winery features more than 50 wines from 28 different varietals, favorites include Private Reserve, Papa Paulo Port, Private Reserve Cab Franc and Solera Sherry. LOCATION: 201 S. Main St.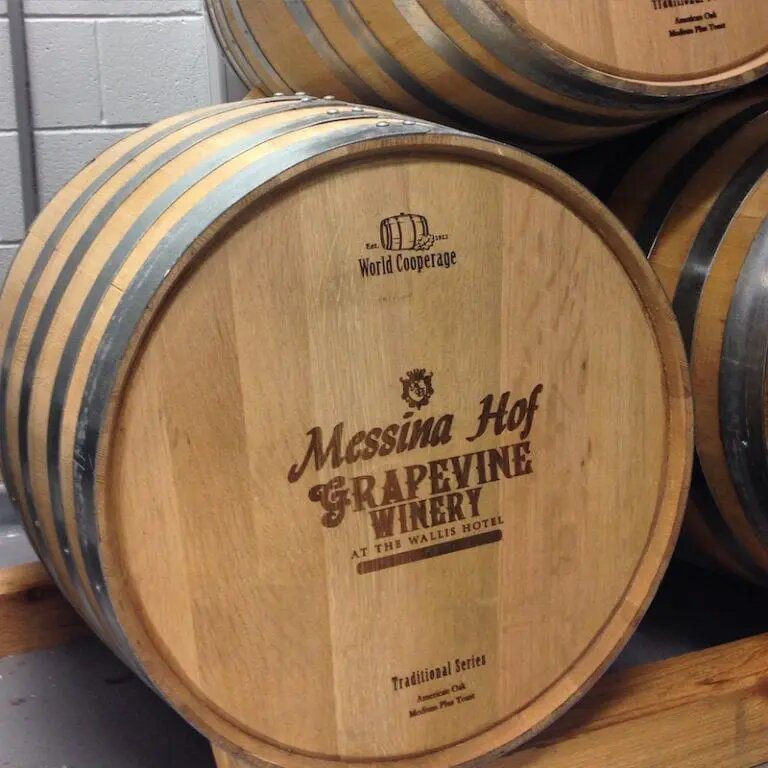 Bingham Family Vineyards
Cliff Bingham, a fourth-generation farmer in Terry County, Texas, began full time farming in 1982. Since 1992, Cliff and his wife, Betty have served as pioneers in the Texas organic cotton and peanut markets and diversified their farming operations in 2003 by planting grape vines. Together with their children, the Binghams currently own or manage over 200 acres of wine grapes in the Texas High Plains American Viticultural Area. Opening in May 2015, the Grapevine tasting room is the first tasting room operated by Bingham Family Vineyards. LOCATION: 620 S. Main St.
Grape Vine Springs Winery
Featuring more than 32 different wines in production, Grape Vine Springs Winery offers daily wine tastings, a wide variety of wine accessories, the Night Watchman Ghost Tour and custom winemaking experiences where guests can make their own wine. Popular choices include Midnight Onyx, Boot Scootin' Blush and Sangiovese. LOCATION: 409 S. Main St.
Homestead Winery
Just a block off Grapevine's Historic Main St., this 100-year old Victorian home offers daily tastings and wine accessories. The wines produced by Homestead Winery are grown in the fertile Red River Valley wine region of North Texas. The Grapevine tasting room is the perfect place to try the rich, full-bodied flavor and award-winning assortment of wines Homestead produces. of wines. Make sure to stop by Homestead Winery for the Wine Downs on Thursday, Friday and Saturday nights. Fan favorites include Prairie Rose, Moonshadow and Rose of Ivanhoe. LOCATION: 211 E. Worth St.
Sloan & Williams Winery
Sloan & Williams Winery offers wines produced from fruit grown in American Viticulture Areas (AVA) in both Texas and California. The Texas fruit is grown in the Texas High Plains AVA and the Texas Hill Country AVA. The California fruit comes from wines the Lodi AVA, Sierra Foothills AVA, Alexander Valley AVA, Monterey County AVA, and the Mokelumne River AVA. The winery features seven varietals and three blends, favorites include Serendipity, Sangiovese and Symphony. Make sure to enjoy a glass of wine on their pet-friendly patio where you can also enjoy a few bites to pair with your wine. The menu includes flatbreads, tapas, and wine ice cream. Yes, ice cream made from wine. It's a treat for those hot Texas afternoons. LOCATION: 401 S. Main St.
Umbra Winery
Umbra Winery features more than a dozen spectacular wines produced from only the highest quality grapes that their partner vineyards in Texas and the Northwest have to offer. With primary production facilities in Little Elm, Texas, the Umbra team has been crafting award-winning wines since 2005. Now situated in the heart of downtown Grapevine you can sit back and enjoy a glass of their Red Fusion, Pinot Gris or one of their many other award-winning wines. LOCATION: 415 S. Main St.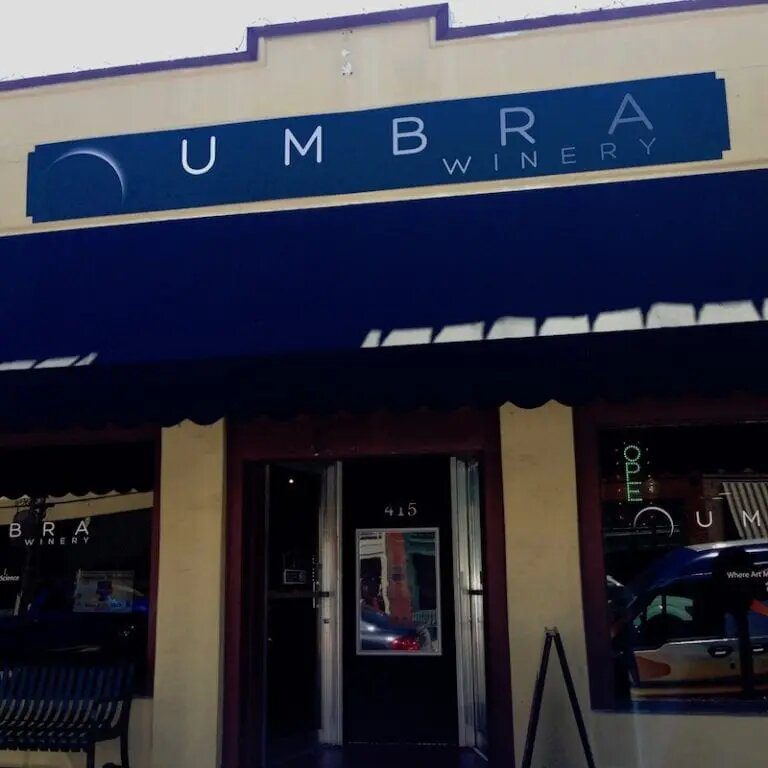 Wine Fusion
Wine Fusion Winery features a fun experience meant to fill the void between novice and experienced wine drinkers. Wine Fusion Winery offers a variety of experiences, from tasting to special events and custom wine blending classes, where guests and groups can make their own wine. (Wine blending classes are soooo much fun!!! Make a reservation and do this!) LOCATION: 603 S. Main St.
These two Grapevine wineries are not within walking distance of the other wineries. I suggest you begin with them and/or end with them, or opt for doing them as a stand-alone wine tasting in Grapevine.
Delaney Vineyards & Winery
Delaney Vineyards is the largest vineyard in North Texas, the 8,000 square foot winery is reminiscent of an 18th century French chateau nestled among 10 acres of lush grapevines. Tastings, special events and more allow wine aficionados and those just discovering Texas wines to enjoy this amazing venue. Offering two varietals and three blends, some of the most popular selections include Cynthiana, Muscat Canelli and Texas Claret. LOCATION: 2000 Champagne Blvd.
Cross Timbers Winery
Set in the historic Dorris/Brock home, one of the oldest structures in Grapevine, Cross Timbers Winery offers a unique wine tasting experience, featuring 11 varietals grown in the High Plains. Some favorites include Texas Blush, Grapevine White and Stone Cold Sparkling Wine. Surrounded by centuries-old oak and pecan trees, the outdoor facilities feature a relaxed setting to enjoy wine tastings. Cross Timbers also features a selection of wines from Casa Madero, the oldest winery in the Western Hemisphere, located in Parras de la Fuente, Mexico, one of Grapevine's Sister Cities. LOCATION: 805 N. Main St.
Where to Eat for Your Day of Grapevine Wine Tasting
Winewood Grill
Kick the day off early with brunch at Winewood Grill. Make sure to stock up on your protein before you head out for your day of wine tasting in Grapevine. That shouldn't be a problem considering your choices of Eggs Benedict, quiche, chicken and waffles, steak and poblano omelet's, barbacoa tacos, croque madame…are you hungry yet?
Winewood is also open for lunch and dinner. I would suggest starting the day here though since it's about a mile south on Main St., where the hub of the Grapevine wineries are located. It's a good way to walk off breakfast and check out the downtown area as you make your way down Main St. for your Grapevine wine tastings.
Main Street Bistro and Bakery
If you get a later start to the morning or want to begin in the heart of the historic downtown near the Grapevine wineries, pop into Main Street Bistro and Bakery. The pastries are out of this world delicious, and the croissant sandwich and quiche are hard to pass up. Main Street Bistro and Bakery could also be a great option for lunch spot given the variety of options. My favorite – the Grilled Chicken Brie Panini.
Farina's Winery & Cafe
Farina's Winery & Café is great spot for lunch, it also do dinner so if you're staying late, check them out. While they call themselves a winery, it's really not. They have a few wines they blend and brand as well as several additional wines from other producers – go for the food, it's delectable! The Spaghetti Pizza is a favorite.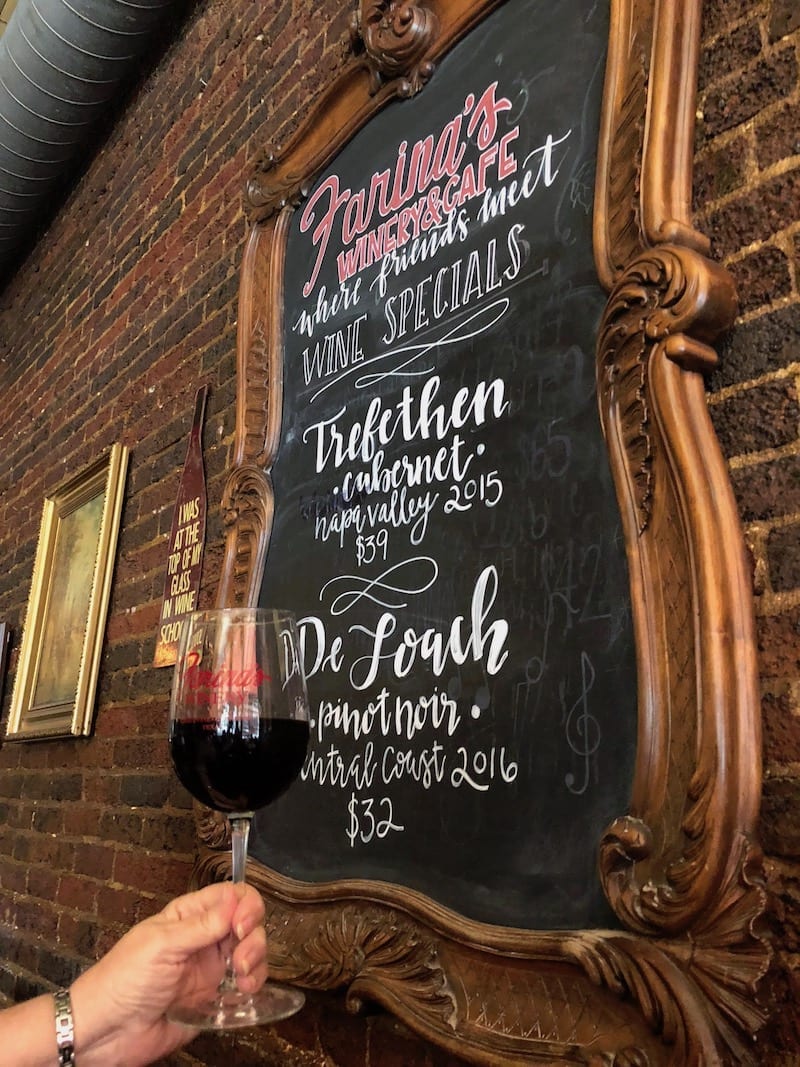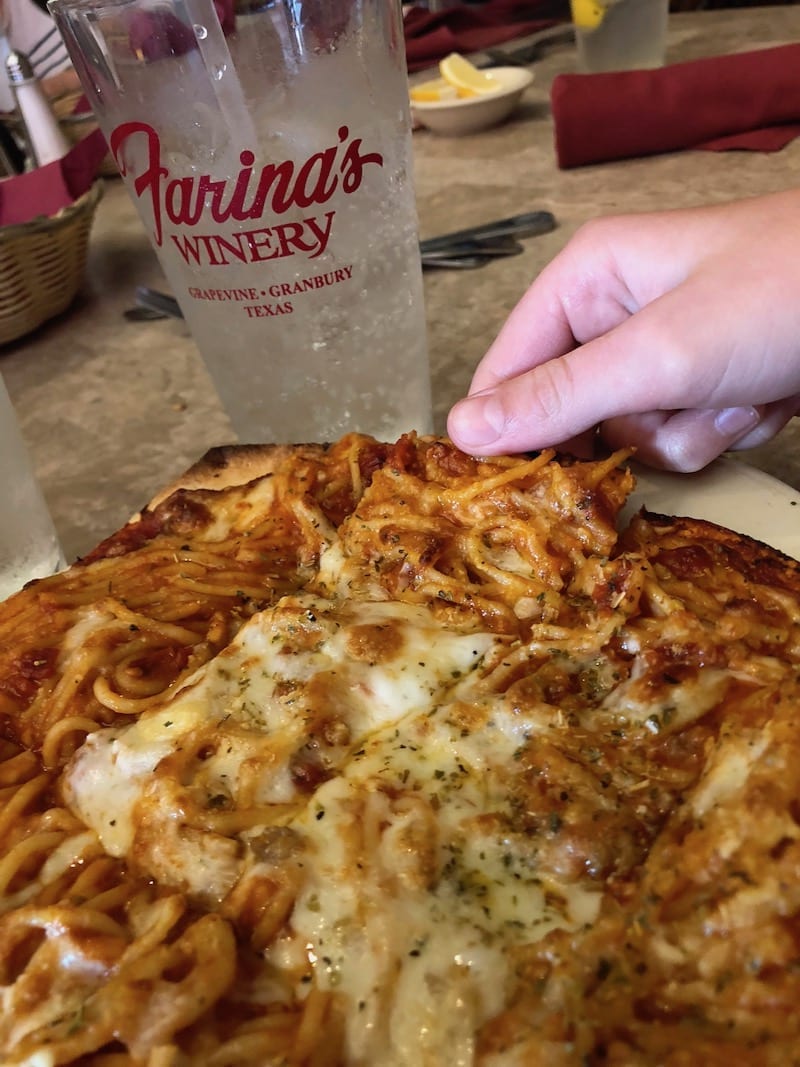 Tolbert's
Want to stick with a burger? Tolbert's is it. You can also find fried catfish, chicken fried steak, and a few Tex-Mex dishes.
Mac's on Main
For steak and seafood check out Mac's on Main. It is located further down on Main St. so you can't just pop in for a quick bite during your wine tastings (see the map). But, if you want to take a break and enjoy a higher-end lunch spot, this is it.
Esparza's Mexican Restaurant
I grew up eating fajita's at Esparza's. It's THE place to go for Mexican food off Main St. in Grapevine. Don't try to pair the wines though, stick with a Margarita. If the weather is nice opt to dine on the patio. It's a fun atmosphere!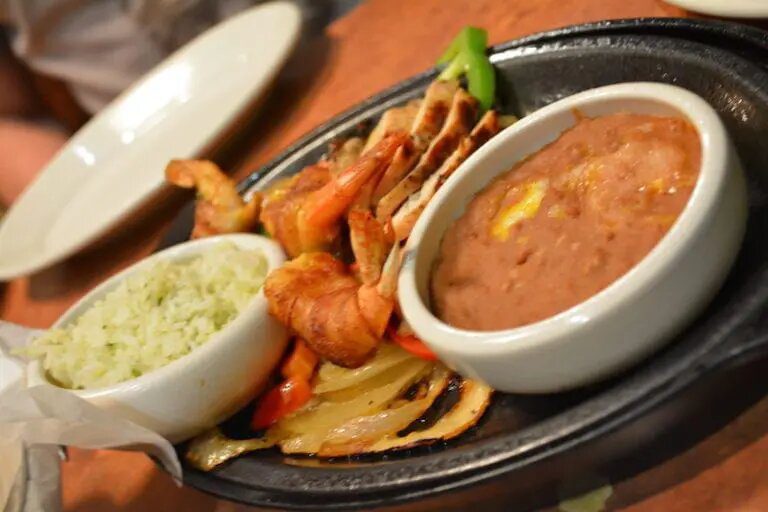 When to Visit for Wine Tasting in Grapevine
365 Days a Year
You can make your way down the Grapevine Urban Wine Trail any day of the week, at any time during the year. It will be less crowded if you opt for a weekday versus a weekend.
But, May and September are pretty cool times…
In May, Grapevine is home to Main Street Days, which is more of a "A Craft Brew Experience"but, there is a Grapevine Wine Pavilion that offers wines from the Grapevine wineries all in one spot.
September is the annual GrapeFest, which has been rated one of the Top 100 Events in North America by the American Bus Association. It's the largest wine festival in the Southwest and one not to miss in the US. GrapeFest features an array of entertainment including the Texas Wine Tribute a black-tie formal affair for gourmet food lovers and wine enthusiasts. The People's Choice Wine Tasting Classic is a fun way to cast your vote for your favorite Texas wines.
Have you been wine tasting in Grapevine? What are your favorite wineries in
Grapevine?
Looking for more ideas on things to do in Grapevine or need information on the Texas wine scene. Done.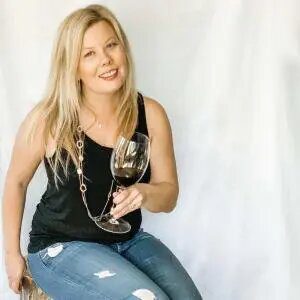 Elaine Schoch (pronounced the German way – Shock) is the editor and founder of Carpe Travel as well as an award-winning travel writer, wine judge, certified by the Wine & Spirit Education Trust (WSET) Level 2 and certified American Wine Expert. She is married to The Husband and has two kids, Princess One and Two – who's interest and knowledge in wine is quite extensive. Not to mention the stamps in their passports.