It is all about balance, balance, balance…
Of course it's about the balance, we're talking wine with Jessica Munnell, the winemaker at Mercer Estates in Washington. I have yet to spend time exploring the Washington wine region – outside of my local wine shop – so I jumped at the chance to learn more by interviewing Jessica in Carpe Travel's latest Interview with a Winemaker.
I had the opportunity to sample the 2014 Malbec and 2013 Sharp Sisters Red Blend Mercer sent me in advance of this interview and, well, balanced they were…not to mention delicious. The Malbec is what you would expect in a Malbec, big and balanced fruit with a smooth finish. The blend was equally as good but I have to admit, I looooved the Malbec. It paired beautifully with the grilled buffalo rib eye The Husband had prepared for dinner.
Jessica pointed out that the Malbec also pairs very well with a dark chocolate torte. In other words, you can easily get away with one bottle (or two of the same) for dinner and dessert! (Make sure to follow me on Vivino for more wine reviews and recommendations.) Without further ado, please welcome Jessica to the latest installment of our Interview with a Winemaker.
Jessica Munnell, Mercer Estates
What is your background as a winemaker?
I studied Horticulture at Washington State University which lead me to an internship at one of WSU's research stations. Working under Dr. Robert Wample, I got my first taste of the Washington wine industry. I continued my education at WSU, receiving a Master's degree with all of my studying and research work done on wine grapes. Once out of school, I was hired by Ste. Michelle Estates as a viticulturist. I had the great fortune of looking at some of the best vineyards in Washington state. After a few years, the desire to learn about winemaking pulled me away, I spent 6 months working in Australia as a cellar hand. Upon returning to the states,
I followed the winemaking path first as an enologist at Snoqualmie, then assistant winemaker at Chateau Ste. Michelle. I took a few years off from work to be a stay at home, during that time I began my own label and eventually went back to work. After working at Artifex Custom Crush facility in Walla Walla, I was hired by the Mercers to be their winemaker. Being the winemaker at Mercer Estates has been a dream job. Our fruit is all estate grown in the best location in the Horse Heaven Hills. We have a very beautiful winery with our own bottling line, allowing us to have complete control from the ground to the bottle. I appreciate getting to make wines that express a sense of place so distinctly.
When did you fall in love with wine? Do you remember the wine that was "the one" that started it all?

I began to get serious about wine while I was in college. On a trip to Spain, I was able to visit Vega Sicilia. The winery, the vineyards, the wines – I fell in love with it all. My "one wine" would definitely be the Vega Sicilia Uncio – any vintage you can get your hands on.
Are there any memories / lessons you learned in your training that have stuck with you?
So many great memories and a lot of good lessons along the way. I think it is important for people working towards a winemaking position to make sure they move around and get experience from different winemakers, in different places around the world. You take both the good and the bad from each work experience and begin to develop your own winemaking philosophies along the way.
Tell us how Mercer Estates was born.
Mercer Estates originally started out of a partnership/friendship between the Mercer Family and the Hogue Family. Mercers having premium red wine grape ground in the Horse Heaven Hills and the Hogues having optimal white wine grape vineyards in the Yakima and Columbia Valleys – seemed to be a perfect fit for a winery. The plan was set in motion, the first vintage was in 2006 with Cabernet Sauvignon and Merlot. We built a production facility in 2007, barrel room in 2008 and the tasting room opened in 2009. Every year the winery has grown and spread its wings a little bit. In 2012 the Mercer family bought the Hogue family's portion of the winery and today the Mercers run it wholly and remain good friends with the Hogues. Before starting the winery, Rob Mercer's family had planted the first wine grapes in the Horse Heaven Hills in 1972. The family had always dabbled in the wine and vine business, but not that seriously until 2005 when we started the Mercer Estates Winery project.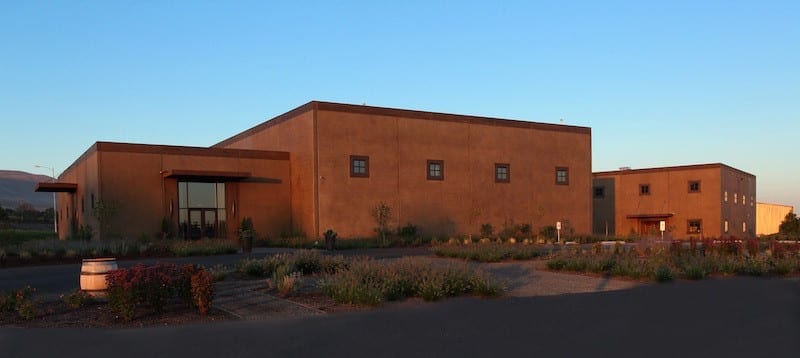 What resources would you reference for people who want to learn about wine? From a novice to more advanced.
For someone just wanting to learn a little about wine, I would suggest attending tastings at your local wine shop, winemaker dinners at your favorite restaurant, and any wine festivals in your area. You can learn a lot from just listening to people talk about their own wines. For the more advanced, I would suggest taking a wine sensory course to enhance your experience as you are tasting wines.
The best way to learn about wines is to travel to a region and try the wines, you become intimately familiar with the wineries and get to taste things that never make it out of the winery.
What are some of the misconceptions/phrases you hear from people regarding wine that are simply not true (or drive you crazy)?
The idea that we must adhere to strict rules about pairing wine with food. Drink what you like and eat what you like, and do it often so you figure out what works for you.
What is your winemaking philosophy?
My loftiest goal is to express the beautiful terroir of the Horse Heaven Hills. My hope is for you to drink our wines and feel their sense of place. After that, it is all about balance, balance, balance.
What would you hope people say about your wine?
That the wines are balanced and harmonious.
Tell us about the wines Mercer Estates produces…
We make three tiers of wine at Mercer: Mercer Reserves, Mercer Estates, and Mercer Canyons. Our reserve wines are very small production, only about 200 cases each. We start in the vineyard by identifying small sections in our best blocks and farm those few rows for our reserve program; at the winery the fruit is treated as reserves from the beginning – gentle destemming with very little crushing of the berries, small lot fermentations, new and used French oak for barrel aging.
When it comes time to put the reserve wines together, we hand select each specific barrel that will go into the blend. Our estate's wines are made in the classic style for each varietal. We use a selective harvest on our mechanical harvester to sort the fruit in the vineyard, once at the winery the fruit is sorted yet again on our sorting table. The wines are made to express the character of the variety and the nuances of the terroir. The reds are aged in a combination of French and American oak for 20 months.
Our canyons wines are treated the same as our estate wines in the vineyard, at the winery the difference is during fermentation – we want to make the canyons wines very fruit forward, approachable and easy to drink. To achieve this, we aren't as aggressive during fermentation with the reds. For the whites, we have identified the vineyards that produce wines that are more fruit forward and adjust our fermentation strategy to maintain as much as the great aromatics and fruit flavors as possible.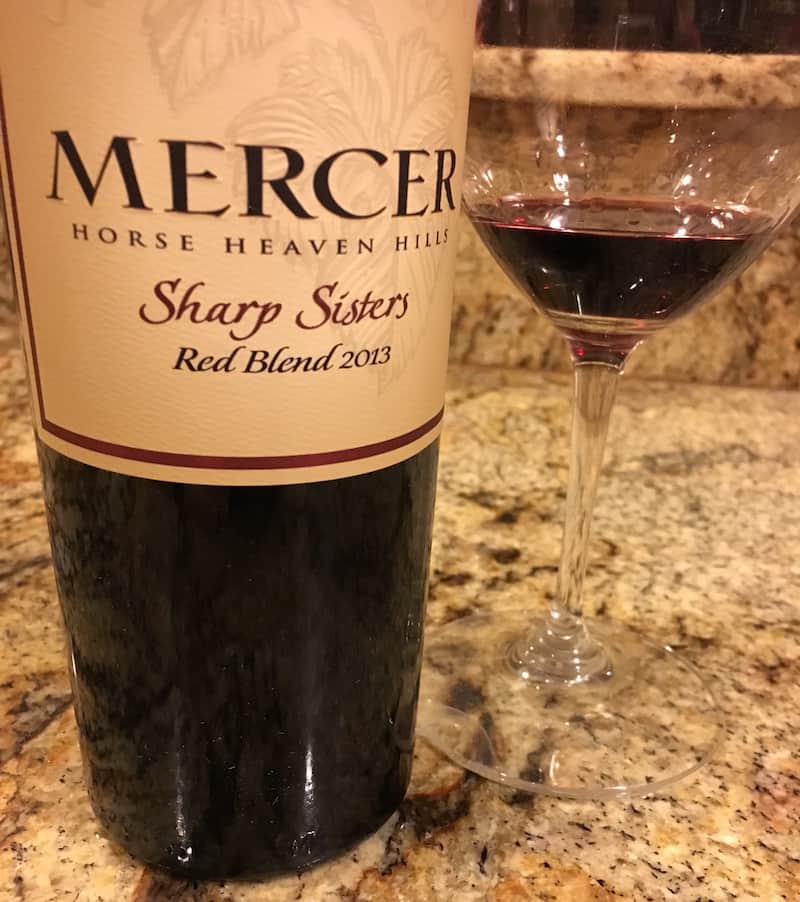 How does your approach differ from other winemakers in Washington?
I'm not sure if my approach is all that different from other winemakers in Washington. I feel that getting to work with fruit from one AVA allows me to focus on the terroir. Also, since we grow all our own fruit, I am very aware of the characteristics of each block. The intimate knowledge of each block of fruit allows us to make adjustments before the fruit is even at the winery to maximize the wine style that each block inherently produces.
What varietals are most grown in Washington? How do these compare to what you're growing?
For white varietals Chardonnay, Riesling, Pinot Gris and Sauvignon Blanc make up the bulk of the white wines. Viognier is grown on a smaller scale. We have one block of Viognier that we ferment in a clay amphora at Mercer Estates. Cabernet Sauvignon is the most widely planted red varietal, followed by Merlot and Syrah. There are more and more wineries producing Malbec. We have expanded our Malbec acreage with a couple of large vineyards – we are excited about how well Malbec does in Washington state.
Have you visited Mercer Estates? Tried any of its wines?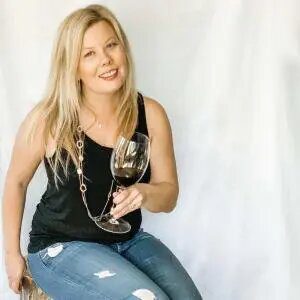 Elaine Schoch (pronounced the German way – Shock) is the editor and founder of Carpe Travel as well as an award-winning travel writer, wine judge, certified by the Wine & Spirit Education Trust (WSET) Level 2 and certified American Wine Expert. She is married to The Husband and has two kids, Princess One and Two – who's interest and knowledge in wine is quite extensive. Not to mention the stamps in their passports.