Vines were first planted in the Walla Walla Valley as early 1850s by Italian immigrants. However, like everywhere else in the country, National Prohibition put a cork in wine production in the early 1900's. It wasn't until the 1970's when the area saw a renaissance in its wine industry. With this said, the Walla Walla wine region is still young, yet there are a few pioneers who have helped pushed the industry to where it is today. The nice thing is all are still working vineyards making it easy for history buffs to sip in a historic day of Walla Walla wine tasting. The following itinerary will take you through some of the most historic wineries in Walla Walla as well as top historic sites to see in the Valley.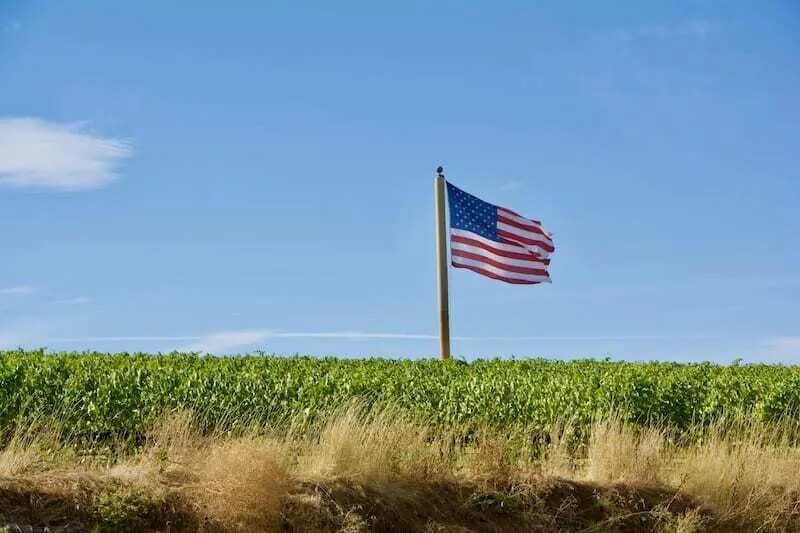 A Day of Historic Walla Walla Wine Tasting
Kick the day off exploring The Whitman Mission. The old mission was once an important stop along the Oregon Trail and the result of Oregon becoming a U.S. territory.
In 1836 Dr. Marcus Whitman, his wife Narcissa, along with a group of Methodist missionaries established the Whitman Mission on near the Walla Walla River. Becoming an important stop along the Oregon Trail from 1843-1847 the Mission became home to an influx of immigrants coming to the area. This combined with an outbreak of measles among the Cayuse Native Americans – that killed half of their people – created tensions between the settlers and the Cayuse. This ultimately led to the murder of the Whitman's and 11 settlers; 47 additional mission residents where taken hostage. This act prompted Congress to make Oregon a U.S. territory, and led to the Cayuse War. Today, the site commemorates the role in establishing the Oregon Trail, and the challenges encountered when two cultures meet.
After leaving the the mission, head over to Leonetti Cellar, Walla Walla's first commercial winery. But, don't plan to stop in for a tasting. The winery has become such a cult classic with a small production it now has LIMITED tastings. The winery is actually booked out for three years! In other words, making a reservation is difficult unless you can pull some strings. But, since you're nearby the vineyard, it's worth a drive by. If anything for an Instagram selfie outside the entrance sign.
In 1974, Gary Figgins of Leonetti Cellar began planting grapevines. Three years later – 1977 – Leonetti Cellar became the first commercial winery in Walla Walla. Figgins along with other pioneers in the area including, Woodward Canyon Winery and L'Ecole N°41 helped kick start the Walla Walla wine region and establish it as an official AVA in 1984.
Pepper Bridge Winery is a short drive from Leonetti Cellar. This is a great stop for lunch given the food and wine tasting experiences the winery offers. You have a few choices, the first being what might be the coolest and most informative – Food and Wine Pairing. For this experience you'll get outside the tasting rooms for a tour, followed with a local chef who will prepare a selection of small dishes that will be paired with each wine to show you how the components interact on your palate. Another option includes a picnic lunch with a tasting of their latest releases at a reserved table overlooking the Pepper Bridge Vineyard. Both require advanced reservations.
For more than 20 years, the families who own Pepper Bridge Winery have helped define Walla Walla as one of the great wine regions of the world. Their wines speak for themselves – aka AMAZING.
Tucked in the ocean of wheat fields is Walla Walla's second official winery, Woodward Canyon. The vineyard is on the western edge of the Walla Walla Valley, a stones throw from your next stop at L'Ecole No. 41. A pioneering, Washington State icon, Woodward Canyon is a must for any wine loving history buff. Not only was Rick Small, the founder and first winemaker at Woodward Canyon instrumental in the process of obtaining federal approval of the Walla Walla Valley AVA in 1984, but he is also considered one of the "founding fathers" of Washington wine, along with his long-time friend, Gary Figgins at Leonetti Cellars. 
Rick Small's has helped set the tone for what wine should be in Washington. Now operated mainly by his children, this family owned and operated winery is regularly crushing is with awards and accolades for it wine.
Woodward Canyon Winery was established in 1981 by Rick Small and his wife, Darcey Fugman-Small. The winery was named for the canyon where family farmed for multiple generations and where the Woodward Canyon Estate Vineyard is now located. In 1976, Rick planted the first of forty-one acres of the Woodward Canyon Estate Vineyard on his family's wheat ranch, making Woodward Canyon the second winery in the Walla Walla Valley. The family owned winery produces Bordeaux-style blends and Merlot's and Chardonnays.
L'Ecole No. 41 is a third generation family-owned, artisan winery that was founded in 1983, making it the third winery established in the Walla Walla Valley. The winery has become a standout for their sustainable farming techniques and only produces 100 percent estate grown wines.
Recognized by Seattle Magazine as having one of the "Best Tasting Rooms", L'Ecole No. 41 will impress you more with their wines. (These too have received crazy amounts of awards and accolades including the Decanter World Wine Award.) I personally suggest you opt for booking a Reserve Tour & Tasting, which includes a walking tour of the property and operations. This also includes a private seated tasting of eight special wines, including library wines, new releases and/or limited production wines, in the cellar of the historic 1915 Frenchtown Schoolhouse that is depicted on the wine labels.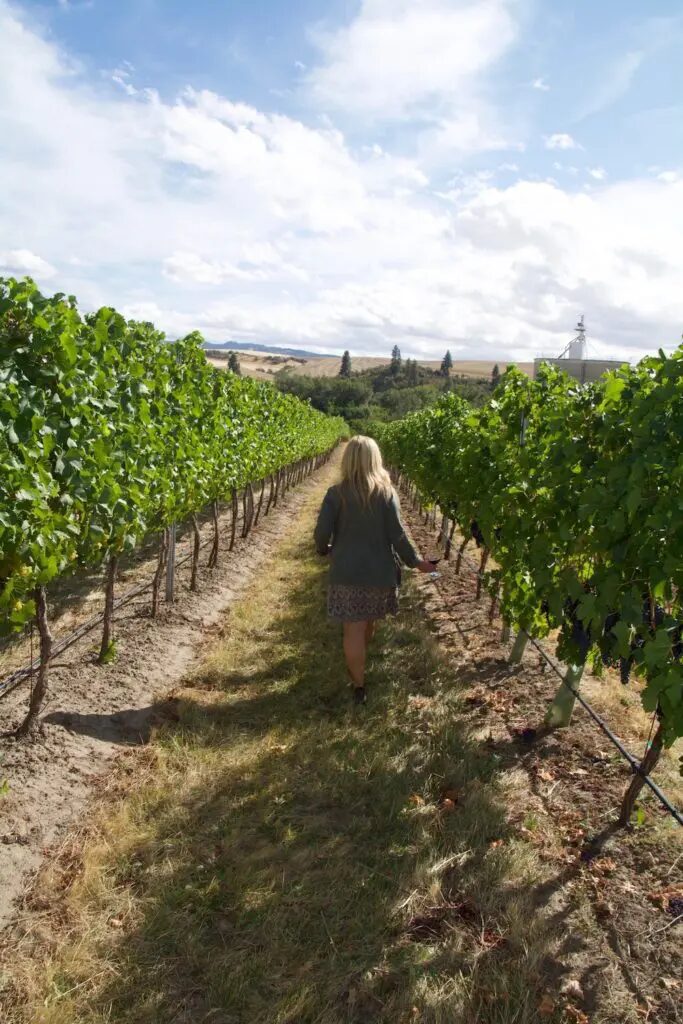 After your afternoon of sipping in the historic Walla Walla wineries, head back downtown but don't plan to pop into the downtown tasting rooms, at least not yet. The historic downtown has a lot offer in sharing more of the Walla Walla story, including a few planned and mapped out historic walking tours. Pick one to pair with your interest. My favorite is the historic homes walk, which I attribute to having grown up with a history professor for a dad and real estate agent for a mom.
Once you have worked up an appetite, head over to Hattaway's on Alder. Not only is the seasonal menu amazing, but you'll have the chance to sip wines from Leonetti Cellars (assuming they have some in stock). The restaurant sells some Leonetti Cellars wines by the ounce, making it perfect for a little sampling.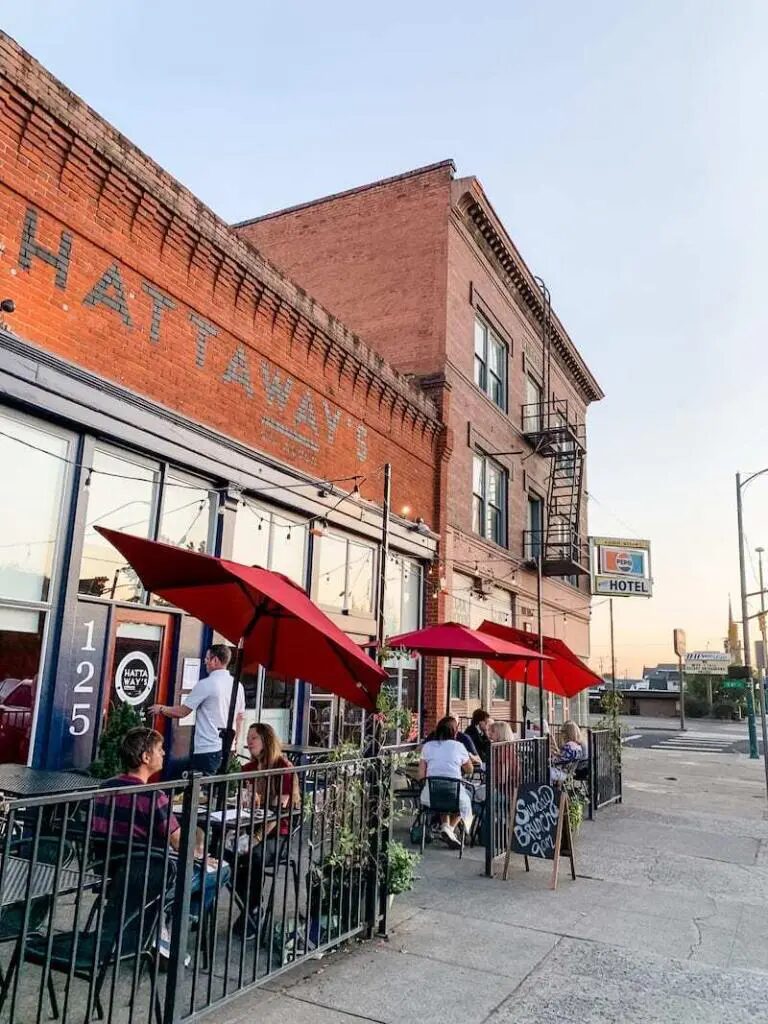 Need more ideas on things to do in Walla Walla wine country? See Carpe Travel's Wall Walla Wine Travel Guide.
Mapping Out Your Day Historic Walla Walla Wine Tasting
Sip In More of Washington…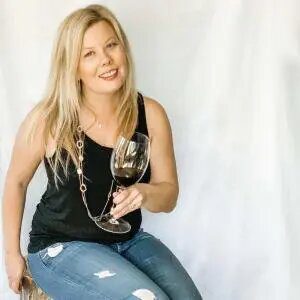 Elaine Schoch (pronounced the German way – Shock) is the editor and founder of Carpe Travel as well as an award-winning travel writer, wine judge, certified by the Wine & Spirit Education Trust (WSET) Level 2 and certified American Wine Expert. She is married to The Husband and has two kids, Princess One and Two – who's interest and knowledge in wine is quite extensive. Not to mention the stamps in their passports.