With 100+ wineries in the Santa Ynez Valley there is soooo much to sip in. But getting to and from all the wineries requires driving. Do you do it yourself – with a designated driver? Hire a wine tour guide? Or take UberWINE. Which is the best wine country transportation option?
There are so many different forms of wine country transportation options that I actually put together a full guide to help you determine which one is best for your wine vacation. Different regions will have different options so use this guide to help pick the best wine country transportation option for you.
As for the Santa Ynez Valley wine country transportation options UberWINE is available, it's not reliable though. I tried, read my experience here. Maybe you'll have better luck.
If you want to make sure your day of wine tasting in Santa Ynez Valley is totally taken care of and want someone else to book your tastings, call Jose at Wine Country Cab & Wine Tours. I personally worked with Jose – who saved the day when UberWINE failed. Having a good wine tour guide can make or break your wine vacation.
A few other services to consider, Solvang Taxi & Wine Tours and Stagecoach Co.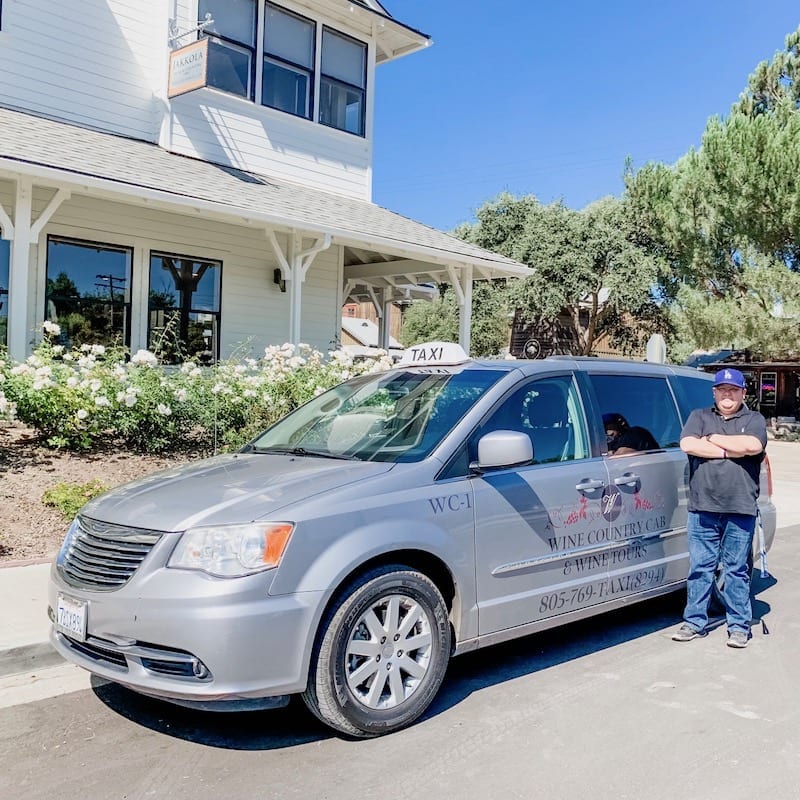 Sip In More Santa Ynez Valley Wine Country