Cooking up quarantine comfort food with Bob's Well Bread
I have been crushing on the Santa Ynez Valley wine country ever since my visit last summer and can't wait to get back out there. You know, when we can travel again… In the meantime, I've been "traveling" a lot through food. Nearly every morning for the last eight weeks I've been "visiting" one of my favorite restaurants in Santa Ynez valley – Bob's Well Bread – with my version of one of their breakfast sandwich.
The Ultimate Breakfast Sandwich
Fried egg with a runny yolk, one slice of prosciutto, arugula and a few slices of tomato on a baguette. OMG! This sandwich gave me an entirely new meaning to breakfast… (Don't have a baguette? A bagel or sourdough bread are good alternatives.) If you wanted to pair it with wine, a dry rose or Sauvignon Blanc would go nicely.
One morning during my "visit" I reached out to Bob Oswaks, the founder of Bob's Well Bread to see if he would be up for sharing a recipe for Carpe Travel's Featured Food and Wine Pairings. I was super excited when he emailed me right back with a "Yes" and a recipe for his delicious Meatloaf Sandwich.
Hello, quarantine comfort food!!! The girls and I got busy pulling this dish together in our new homeschool cooking class.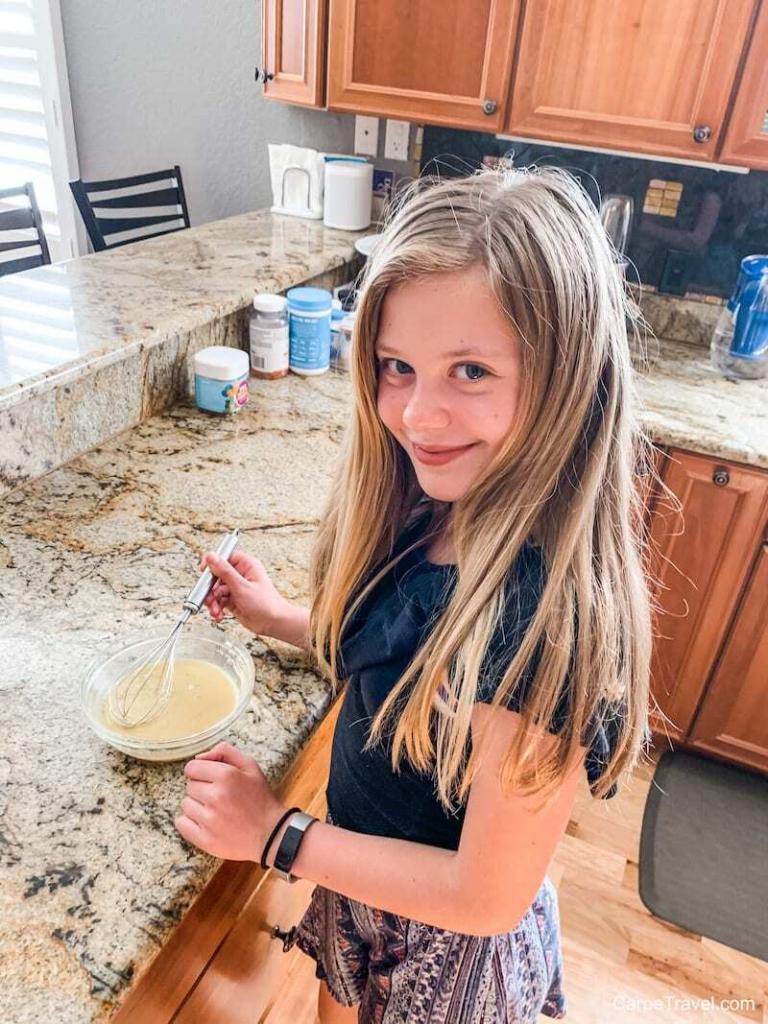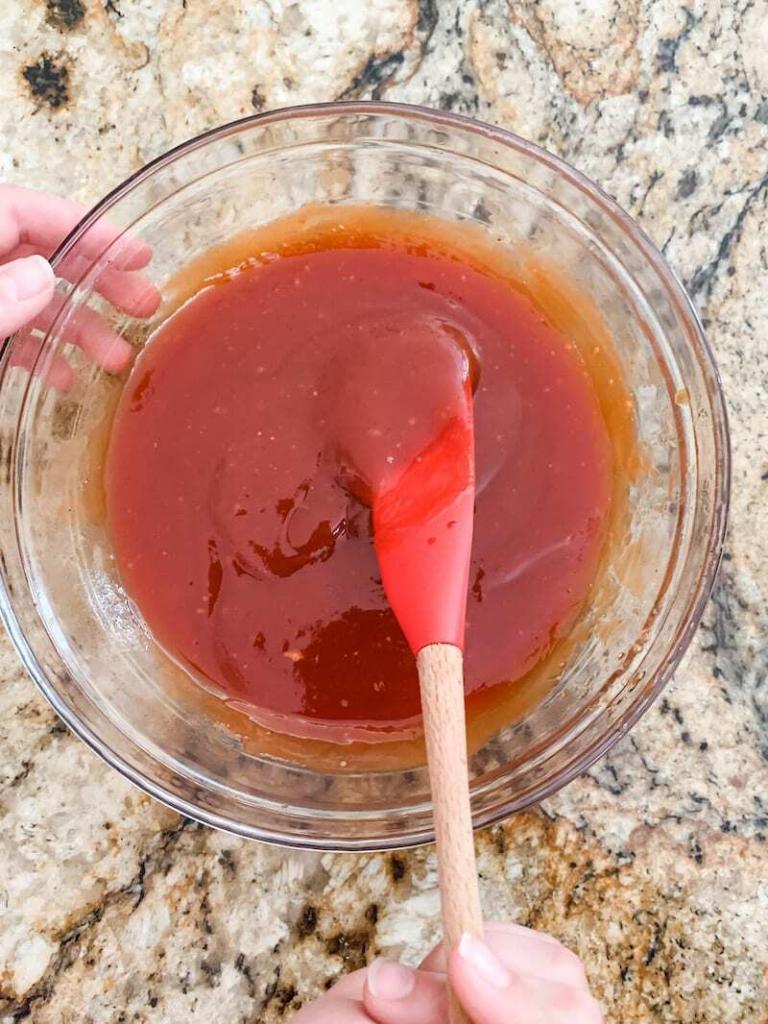 About Bob's Well Bread
Founded in 2011 by Bob Oswaks — the former president of worldwide marketing for Sony Pictures — Bob's Well Bread has quickly become a landmark in Los Alamos. Known for its artisan bread, baked in a custom-made stone-deck oven, as well as classic French-style pastries Bob's is a must for any visit to the Santa Ynez Valley. One thing I want to point out about Bob's is they only use natural indigents with no added preservatives. This includes all their gluten-free menu items too.
The location in Los Alamos is a popular spot and can become busy during peak hours so make sure to call ahead to place your picnic order. When you arrive, go up to the counter and let them know they have a pre-order. No waiting in long lines for you… If you choose to eat a Bob's the shaded, outdoor patio is a perfect spot. Bob has recently opened a second location in Ballard – directly across the street from The Ballard Inn.
Like other restaurants in Santa Ynez Valley, Bob's Well Bread is closed for dine in due to C-19. However, he's open for pick-up and depending on you location, delivery.
For those of you comfort cookers and who aren't in the Santa Ynez Valley, get busy cooking up Bob's amazingly delicious Meatloaf Sandwich.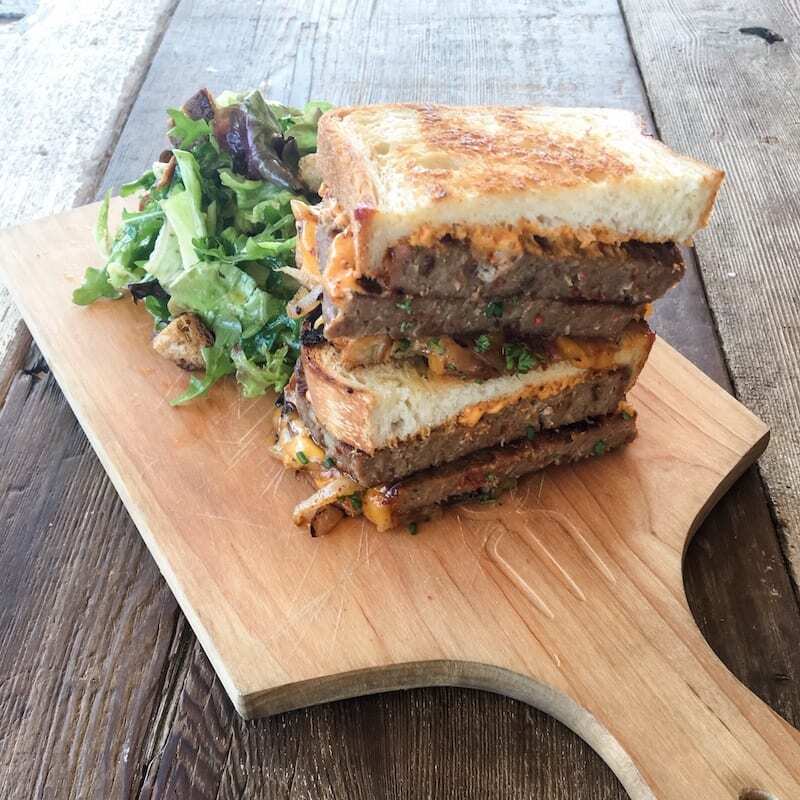 Suggested Meatloaf Wine Pairing
Meatloaf can have a kick to it, and Bob's Well Bread's for sure does – in a delicious way. A good wine paring for meatloaf is a medium-bodied red wine.
Since we're "exploring" the Santa Ynez wine country through food, I suggest sticking to a local wine. A few I love = Merlot from Star Lane, Gainey Vineyards or Brave & Maiden. (Brave & Maiden's Cab Franc would be awesome too.)
---
Ingredients & Instructions
Makes 6-8 servings
Meatloaf
5lbs ground beef (I used ground bison for a leaner option)
1lbs ground pork
2 cups bread crumbs (ideally from from Bob's Well Bread Pain au Levain)
1 1/2 cup small yellow onion, diced
1/4 cup garlic, chopped
1 cup ketchup
4 tbl Worstershire sauce
3 bunches parsley, chopped fine
6 whole eggs
6 tsp salt
4 tsp Aleppo pepper (a good substitute is a mix of cayenne pepper and sweet paprika)
Mix all ingredients together and be sure not to over-mix.
Firmly press the meat mix into desired pan, making sure there are no air pockets. Bake in preheated oven at 350 degrees for 40 minutes. Remove from oven and drain off the fat, add the glaze and return to oven to bake for another 30 minutes.
Additional Ingredients for the Assembling the Sandwich
1/2 a small yellow onion, sliced
Sliced cheddar cheese (one slice per sandwich)
While the meatloaf is cooking, saute the onion to caramelize the slices. Set aside.These and the cheese will be used during the assembly process.
Bob's Spicy Aioli
2 eggs
1 clove garlic (chopped)
1 tsp Dijon mustard
1/8 cup white wine vinegar
1 cup extra virgin olive oil
Aleppo chili to taste (and color)
Procedure: Whisk the ingredients together in order of list.
Glaze
3 cups ketchup
1/2 cup honey
1/4 cup brown sugar
5 tbl Worcestershire sauce
Procedure: Mix together until well blended.
To Assemble the Meatloaf Sandwich
To make the sandwich, assemble two slices of Bob's Well Bread Pain de Mie on work space. (Thick, white sandwich bread will work if you can't get Bob's.) Butter one side and brown both pieces in a sauté pan, with one slice of white cheddar on one piece of bread.
Lay out caramelized onions and a good smear of the spicy aioli on top of the cheese. While toasting and melting, brown each side of the portioned meatloaf in a separate pan and then lay on top of the melted onion and cheese.
Place in 350 degree oven for about one minute to finish.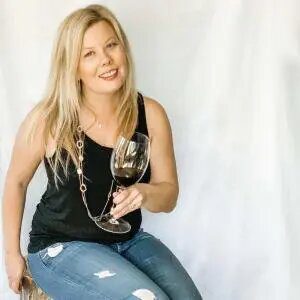 Elaine Schoch (pronounced the German way – Shock) is the editor and founder of Carpe Travel as well as an award-winning travel writer, wine judge, certified by the Wine & Spirit Education Trust (WSET) Level 2 and certified American Wine Expert. She is married to The Husband and has two kids, Princess One and Two – who's interest and knowledge in wine is quite extensive. Not to mention the stamps in their passports.