CARPE TRAVEL WINE 101:
GET TO KNOW THE GRAPES
GETTING TO KNOW
BARBERA WINE
Barbera (bar-Bear-uh) is a dark-skinned, red wine grape that is considered to be Nebbiolo's baby brother. Its wines are juicy and relatively light-bodied despite its bold, deep purple color. Barbera grapes are used both in blended wines and single varietals. It's low tannins, moderate alcohol and high acidity produce extremely drinkable wines.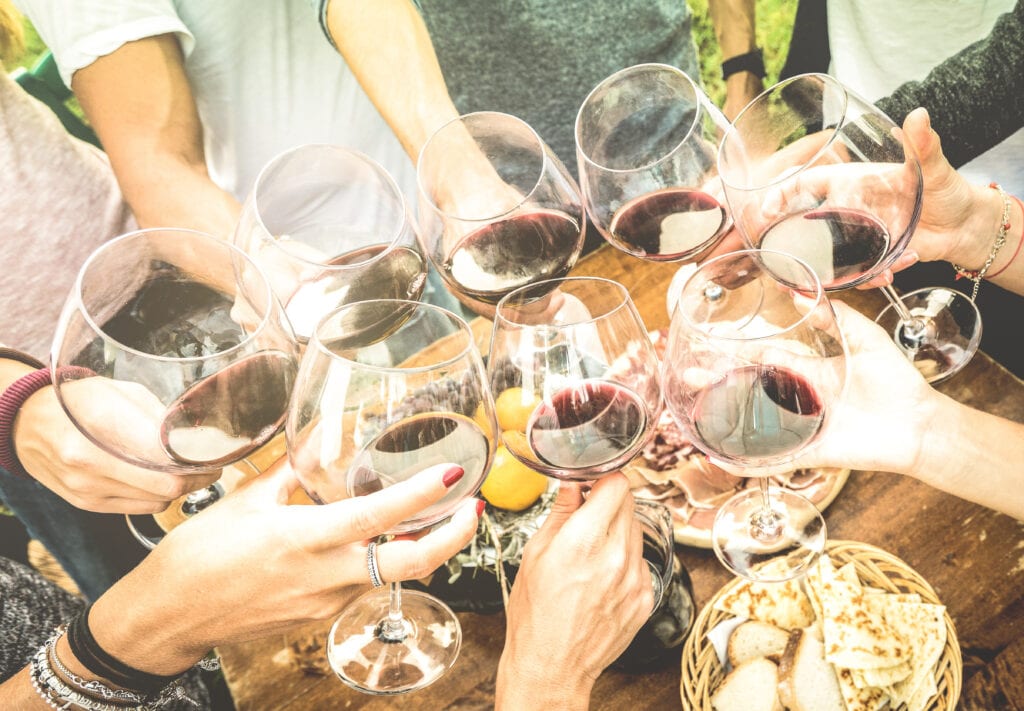 If unoaked and aged in stainless steel, Barbera wine has a sour cherry, anise and herbal notes. The acid complements the natural cherry flavor and maintains the tangy and bright flavors. As the wine ages from oak interaction, the flavors can become richer.
Fun Fact
Barbera is Italy's third most-commonly planted red wine grape, after Sangiovese and Montepulciano.
Look for flavors like mocha, chocolate or raisins. Other dominant flavors include sour cherries, dried strawberry, licorice, black pepper, lavender, blackberry, mulberry, plum, mocha, tobacco, smoke and tar.
WHERE TO FIND THE BARBERA GRAPE
The Barbera grape is naturally high in acid and can be produced in warmer climates like California or Argentina, albeit Italy is where it has earned its reputation for producing outstanding wines. Well-known Italian regions for producing Barbera wine include Piedmont, North Coast and Mendoza Valley.
OLD WORLD BARBERA WINE
Italian Barbera wines are lighter in style and have a tart herbal flavor. Northern Italy has several producing regions ​Piedmont​, ​Emilia-Romagna, ​Puglia​, ​Campania​ and even the island regions, Sicily​ and ​Sardinia​. Though Barbera is planted throughout Italy, the best examples hail from Piedmont's Barbera d'Asti and Barbera d'Alba.
NEW WORLD BARBERA WINE
California has several amazing vineyards of Barbera. New world Barbera wines are more full-bodied and fruit-forward.
The wine in this region is higher in alcohol with more fruit flavors. Central Valley and Sierra Foothills are making some great juice.
Barbera Wine Pairing Lessons Direct From Piedmont
If you have a bottle of Barbera wine and want some wine pairing ideas, you have tons of options. With its high acidity, it's super food-friendly, from meats to fish to charcuterie, veg, pasta, and more.
Some considerations on Barbera wine pairing: fatty foods also more tannic foods make magic with acidity, like red meats and salmon. For more tannic foods, try root vegetables. The zesty, tantalizing acidity is great with red sauce, so simple pasta, bolognese, and pizza are also beautiful. And, bbq lovers, rejoice – Barbera is all you need. Click over for some specific recipe recommendations.
BARBERA WINE RECOMMENDATIONS
Looking for recommendations on Barbera wines? Here are a few we suggest.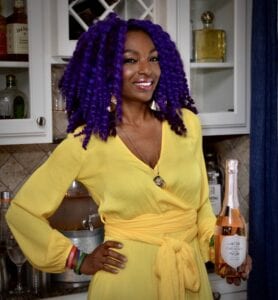 Carpe Travel collaborated with Maia Parish to compile the grape varietal overviews. Maia Parish is an award-winning events producer, sommelier, wine judge, and media consultant. She lives in Denver, Colorado and likes to eat copious amounts of food. You can find her here www.linktr.ee/thewinemistress.