Our New Mexico Wine Travel Guide shares a brief history of the state's wine country, terroir, where to sip, where to stay and things to do beyond the vines.
Vivo Vino! The state of New Mexico certainly lives up to its nickname of The Land of Enchantment with its wines being nothing short of enchanting. With three officially designated American Viticultural Areas (AVAs) and 40+ wineries, New Mexico's wine country is worth sipping in.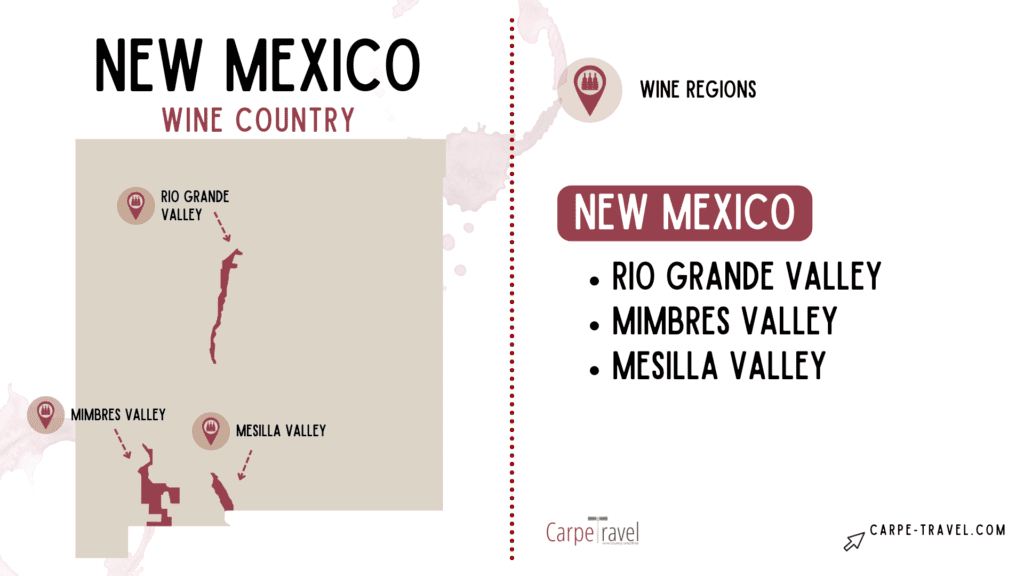 The arid climate of the southwest doesn't immediately conjure images of lush, green vineyards and yet New Mexico not only has a burgeoning modern wine industry, it also lays claim to America's oldest.
While some authorities cite 1554 as the start of winemaking in North America, thanks to Francisco Urdinola, others say New Mexico got its start in 1629 based on vine-cuttings brought by Spanish missionaries. In need of sacramental wine for mass, the Catholic church, along with New Mexican Governor Francisco Manuel de Silva Nieto, had been paying to import it – in tiny volumes requiring a 1000-mile slog. The solution? Plant vines and make their own.
New Mexico's wine industry developed not just early but fast: By the late 1800s, New Mexico became the fifth largest market in the country. Wine production had reached almost a million gallons a year, or double what New York state produced. Eventually, competition from California, flooding, and Prohibition, the great alcohol industry killer, shrunk New Mexico's vineyard acreage to a pittance. Nonetheless, the can-do spirit of innovation and grit pervades the industry today.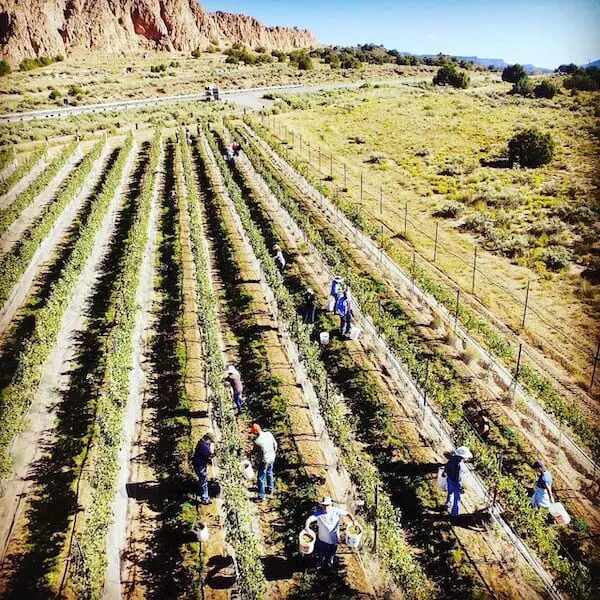 New Mexico boasts three American Viticultural Areas (AVA). Generally, New Mexico's growing regions have continental desert climates with cool winters and hot summers. Counterintuitively, the warm to hot growing season contributes to a shorter ripening period because vines start shutting down above 95° F. The more days over that number, the fewer days grapes spend ripening during summer.
The state's best vineyards lay at higher elevations where temperatures are cooler, especially in the evening. A large diurnal range, or temperature difference between day and night, helps grapes preserve acidity which lends freshness, structure, and age-ability to the wines. Within the Middle Rio Grande Valley AVA, Mimbres Valley AVA, and Mesilla Valley AVA, some vineyards reach 6500 feet above sea level. Today, around 40 wineries and growing make wines from Vitis vinifera and hybrid grapes.
Central New Mexico
The Middle Rio Grande Valley AVA sits in central New Mexico between Albuquerque and Santa Fe. You will find many tasting rooms in both downtown Albuquerque and Santa Fe. Read more about wineries to sip in this region.
Southern New Mexico
Mesilla Valley AVA is close to Las Cruces and the smallest NM AVA. Two hours northwest from Las Cruces, Mimbres Valley AVA is the largest New Mexico wine region. Read more about wineries to sip in this region.
Northern New Mexico
Though it hasn't yet earned an AVA, Northern New Mexico boasts a distinct growing area set along the Rio Grande near Taos. Read more about wineries to sip in this region.
Gruet
Winery
Luna Rossa
Winery
Vivác
Winery

Plan Your New Mexico Wine Vacation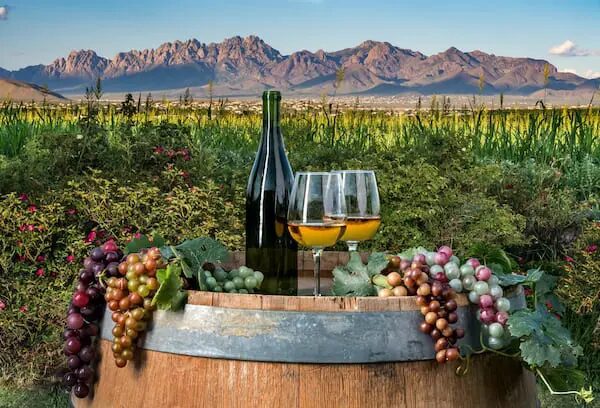 MUST SIP NEW MEXICO WINE FESTIVALS

The Santa Fe Wine & Chile Fiesta
Taos Winter Wine Festival
The thee distinct wine regions in New Mexico are home to many fun activities, so if you're looking for things to do besides sipping in the 40+ New Mexico wineries, we have A LOT OF IDEAS for kids, designated drivers, and those enjoying the wines of the region.
Fifty-two miles from Las Cruces is one of the world's great natural wonders – White Sands National Park. Here you will find the world's largest gypsum dunefield – 275 square miles of desert.
Hundreds of balloons take to the sky every October at the annual Albuquerque International Balloon Fiesta – the largest hot air ballooning event in the world. It is a sight to see!!
Just west of Albuquerque, take a hike in Petroglyph National Monument to view carvings created between 400 and 700 years ago by Native Americans and Spanish settlers.
Sip in More of New Mexico