The arid climate of the southwest doesn't immediately conjure images of lush, green vineyards and yet New Mexico has a burgeoning modern wine industry, that is home to three official American Viticultural Areas (AVA) and more than 40 wineries. With so much to sip in, we've uncorked the top New Mexico wineries to explore in each region.
Central New Mexico Wineries
The Middle Rio Grande Valley AVA sits in central New Mexico between Albuquerque and Santa Fe. The continental climate means cold winters and dry growing conditions with irrigation largely from the Rio Grande river. White grapes span Riesling to Viognier, while reds include Zinfandel, Syrah, and Cabernet Sauvignon.
This central region offers the highest density of wineries for touring. With so many in proximity to Albuquerque, the city makes a great base for day trips.
If you think you've never had New Mexican wine, think again. Ever sip a glass of pink bubbles from Gruet Winery?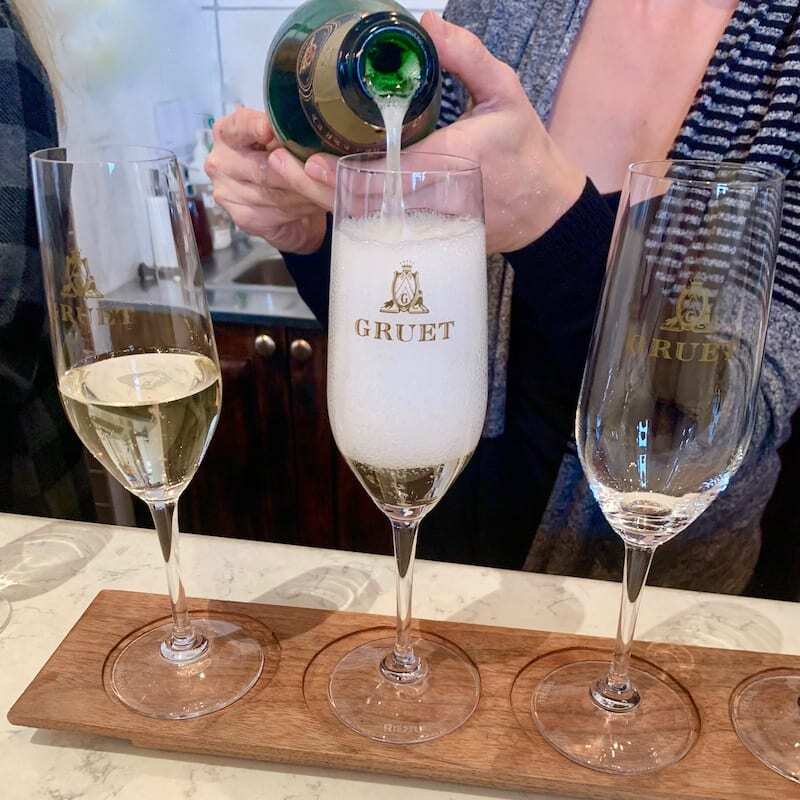 Since 1984, Gruet has specialized in Méthode Champenoise sparkling wines that are both widely distributed throughout America's retail shelves and offer fantastic value. Gruet only works with Pinot Noir and Chardonnay to produce refined bubbles. Of course, it helps that owner Laurent Gruet descends from a French wine family in Champagne. The winery has tasting rooms in both Albuquerque and Santa Fe.
Along with its wine, Casa Rondena Winery draws crowds for its Spanish-inspired architecture, displays of art, and live music. The property was created in 1995 to process fruit from the vines planted in 1990 by vintner John Calvin and his sons Ross and Clayton. Today, the property's beautiful building and setting attract weddings and private events, but for the casual taster, no appointment is required. A fee of $12 gets visitors a taste of popular varieties like Viognier, Cabernet Franc, and Syrah.
Vara Winery & Distillery has one foot firmly in New Mexico, the other in Spain. The winery produces sparkling "Cava," vermouth and Spanish grapes like Viura, Albarino, Tempranillo, Garnacha, and Monastrell, all sourced from across the U.S. Translation: the well-known winemakers Bob and Linda Lindquist of California's Qupe and Verdad fame, don't work exclusively with New Mexican fruit. However, a fantastic experience makes up for the lack of local wines. At the restaurant, dive into pan con tomate (bread with tomato), gambas al ajillo (garlic shrimp), and paella, and you'll forget whether you're in the US or Europe.
Other Central New Mexico wineries to visit: Milagro Winery and Sheehan Winery
Southern New Mexico Wineries
Two hours northwest from Las Cruces, Mimbres Valley AVA commands the state's largest viticultural area. The semi-desert climate supports Mediterranean and Italian grapes though the landscape and growing conditions are often compared to Mendoza in Argentina, home to Malbec. The region boasts 320 days of sunshine.
The smallest of the three AVAs and closest to Las Cruces, the Mesilla Valley AVA straddles the Rio Grande river, with a slice of the appellation spilling into western Texas. The area's warm, dry weather rewards growers with robust red wines. Think Zinfandel, Syrah, and Cabernet Sauvignon with a bit of Tempranillo.
Of course, if you're staying in Las Cruces—highly recommend Hacienda de Mesilla—don't miss stunning views of geological upheaval around the Tularosa Basin via the San Augustine Pass (by car) or Aguirre Springs National Recreation Site (on foot). The gem of the region, however, is White Sands, one of America's greatest and most underrated national parks.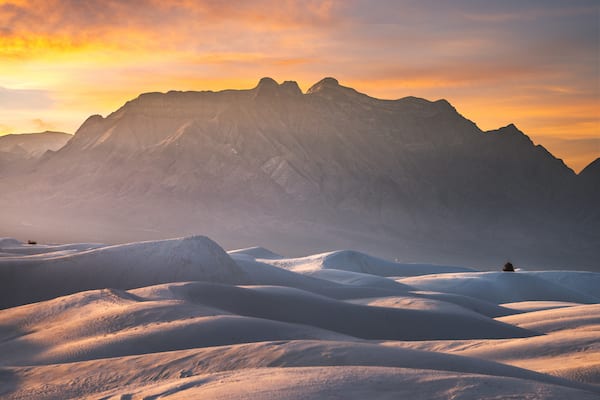 In town, check out NM Vintage, a cigar bar and tasting room for Cowbelle wines, and FARMesilla, a farm-to-market produce shop with a good selection of local wines. Otherwise, hit the Las Cruces Wine Trail for vineyard tours and patio tastings, often with great views. Fort the adventurous, green chile wine awaits.
Lescombes Winery has establishments in New Mexico's key cities, including Hervé Wine Bar in Santa Fe. In Las Cruces, they run a bistro from the winery so consider booking a table for lunch or dinner, too. All locations feature live music on weekends.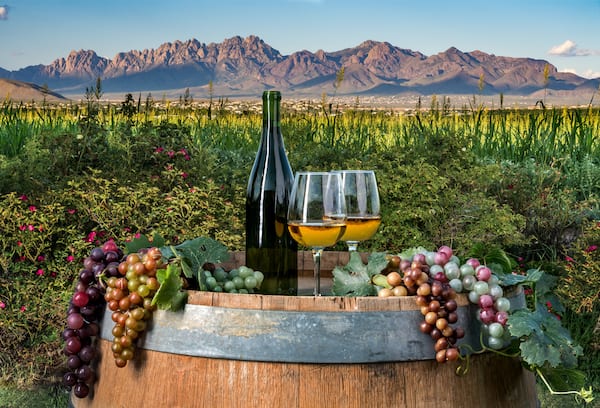 Rio Grande Winery sits a stone's throw from the region's first vineyards planted by Spanish missionaries. From vintage photos festooned around the winery's interior to views of the ancient Organ Mountains from the patio, every step of the tasting experience feels imbued with history. Try a glass of brut bubbles or Sauvignon Blanc for summer refreshment. Or sample the nation's first grape, Mission, a red wine that tastes a little floral and a little mineral.
La Vina Winery is the furthest from town at 30 miles or 40 minutes. Owners Kenneth and Denise Stark make a range of wines from dry, semi-dry, to sweet, satisfying any guest. Check the site for tours and tastings plus a regular roster of live music out on the patio.
At Luna Rossa Winery and Pizzeria, sip a spicy rich red paired to a pizza. Pies are cooked in the Italian-style wood-fired oven using local pecan cuttings.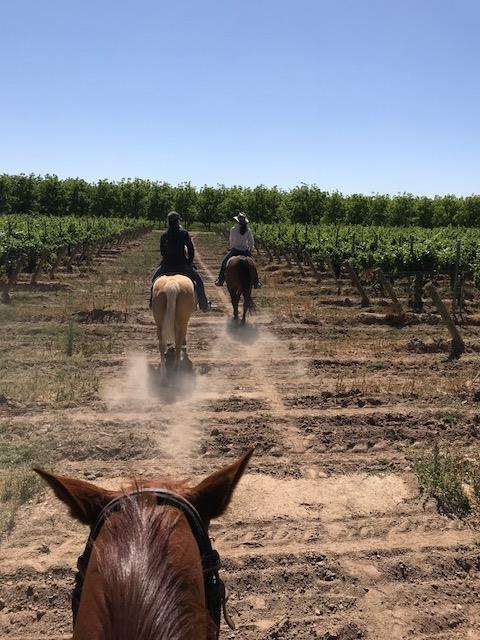 Northern New Mexico Wineries
Though it hasn't yet earned an AVA, Northern New Mexico boasts a distinct growing area set along the Rio Grande near Taos. The three favored wineries of the region all sit within a 30-minute drive of the city.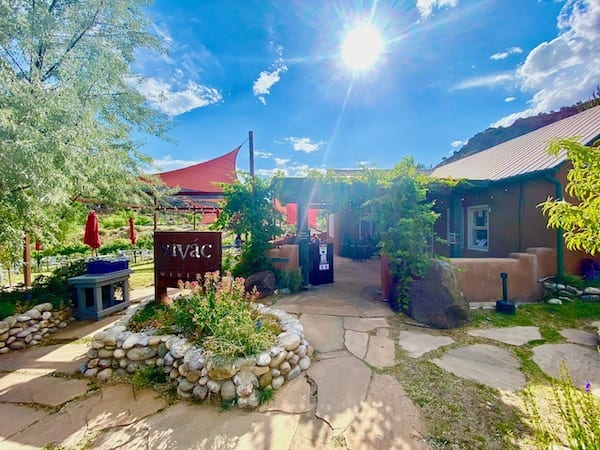 Pronounced "Vee-Vok," Vivac Winery takes its name from a mountaineering term that means high elevation refuge. The relationship? The winery sits at 6,000 feet above sea level making it one of America's loftiest. A more nuanced interpretation, however, connects elevation to better quality fruit, freshness, and structure in the wines. Vivac produces something for every palate, like crisp dry whites from Chardonnay and Grüner Veltliner (Austria's star grape) to rosé and a range of reds.
Founded in 1977, La Chiripada Winery is one of the state's oldest wineries. The property sits in a lovely spot of the Rio Embudo Valley 25 miles north of Taos. The winery's traditional white adobe structure reflects southwest design using local materials. Owners Michael and Patrick Johnson strive to make wine that's sympathetic to regional cuisine, from fruity Riesling, spicy Rhône-style red blends, to oak-aged Cabernet Sauvignon.
You'll know you're at Black Mesa Winery by the blue lapis lazuli paint that frames the front door. Once there, owners Jerry and Lynda Burd and winemaker Craig Dunn, welcome guests on the leafy patio for tastes of wine, plus beer and cider. The Burds grow six varieties for their estate-bottled wines. Look for whites made with Pinot Grigio, Riesling, and Viognier and reds from Barbera, Cabernet Sauvignon and Malbec. Lynda designs the labels which evoke indigenous art.
Where to Sip, Stay, Things to do
---
Sip in More New New Mexico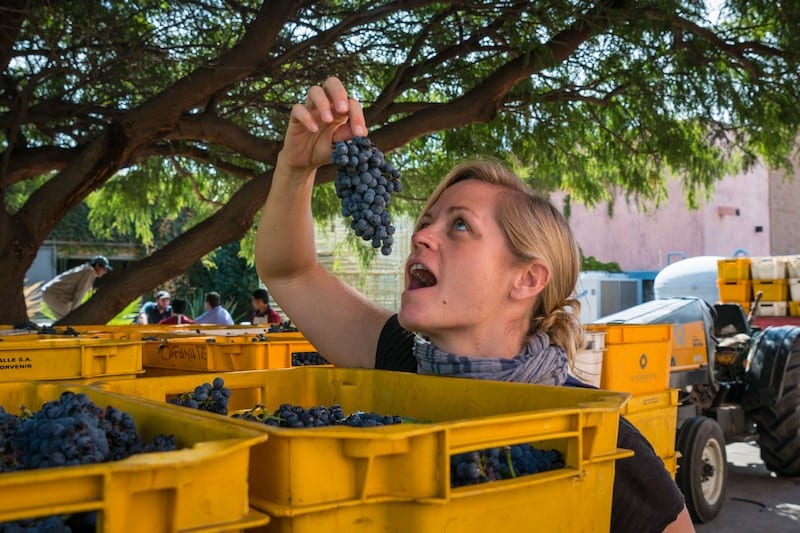 Lauren Mowery is a freelance writer, photographer, and contributing travel editor at Wine Enthusiast. She has covered coffee, wine, spirits, food, and travel for national publications including USA Today, Hemispheres, Forbes, Lonely Planet, AAA, Vinepair, Fodor's Guides, Saveur, Punch, and Eating Well, among others. Mowery is a graduate of the University of Virginia and Fordham Law School and is halfway towards earning the Master of Wine distinction held by only 416 people in the world. Her forthcoming book Chasing the Vine: Finding Wonder, Rebirth and Jet Lag on the World's Most Farflung Wine Trails debuts in 2022.