Where to sip, stay and eat in Pennsylvania's Lake Erie wine country
By Nicole Haase, Contributing Writer
The second-largest grape growing region in the country isn't in California. It's a coastal region, but not on any ocean. Instead, a 50 mile stretch from Erie County in Pennsylvania to Chautauqua County in New York known as the Lake Erie Grape Belt is one of the most prolific, interesting and underappreciated wine regions in the United States. Exploring Lake Erie wineries is sip-worthy adventure for all wine lovers.
HOW TO GET THERE
Head east out of Erie on scenic State Highway 5 as it hugs the Lake Erie coast and just outside the city you'll encounter 12 vineyards in as many miles before you hit the New York State line.
With so many vineyards so close together, it's easy to spend a few hours or a few days sampling through the wine lists and finding favorites. The below list was accomplished in an afternoon, but could have been stretched over many more hours. Here's a sampling of Lake Erie wineries to visit and wines to sip.
Erie County is responsible for 72% of grape production in Pennsylvania. Most of that production is used for non-winemaking purposes. Concord grapes are prolific here and they grow just about everywhere, whether they were planted there or not. Welch's was founded in this area in the 1890's and their largest manufacturing plant produces 280 different juices, jams and jellies just up the road. Some vineyards incorporate Concord grapes into their wines, but for many, growing these grapes provides the cash flow they need to grow more specialized grapes they use to make wine.
The first multi-state AVA (American Viticultural Area), Lake Erie AVA covers the south coast of the lake. Fruit production and wine-making have been a major part of local agriculture and commerce in this cold climate thanks to the weather modulation provided by the Great Lake.
Sipping in the Lake Erie Wineries
Lake Erie Wine Trail
---
This large complex is a vineyard and apple orchard and it features an 1860's barn that was refurbished and added on to, though you can still see the old structure in the tasting room now housed inside. They have a big outdoor deck as well as space inside to sample their many great offerings – beer, cider and wine.
The wine at Arundel is playful and interesting. The Remix is an ever-changing blend of the best grapes the region produces, mixed and tasted every time to bring out the different flavor profiles the weather and soil produce. The Wild Child is an accident of wild grapes infiltrating the vines and a grape picker who didn't notice. The result is a strong drinking wine that enhances the flavor of the Niagara grapes.
A great take-home is the Timekeeper port. It's an earthy, deep coffee-infused, oaked dessert wine that felt warm and cozy and would be a spectacular accompaniment for a large slice of chocolate cake.
Arundel has a dozen beers and ciders on tap. They will also can up anything on tap in a crowler to go. The caramel apple cider carried the toasty sweetness of caramel without being cloying.
A tasting of six wines is $2.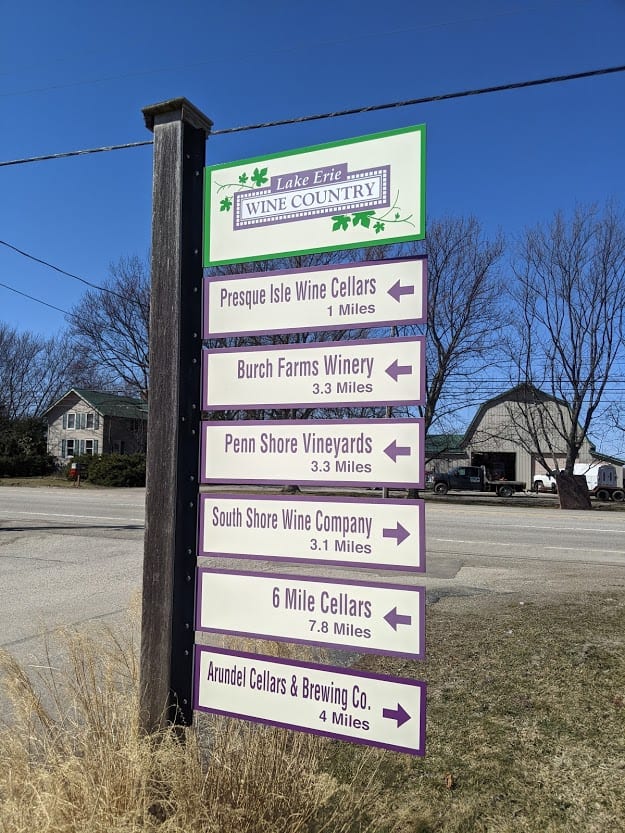 This 100 acre farm has been growing fruit for wine for more than 150 years. The current owners are third-generation vintners.
In addition to more traditional wine, Heritage Wines makes a number of non-grape fruit wines, blends and ports and they're very good at it. There are more than a dozen specialty wines and blends as well as another dozen sparkling and port flavors. That's in addition to their more than 15 traditional red and white wines.
The Elderberry wine had a strong flavor and tasted like summer. The Orange Blossom Sangria was a bright twist on the traditional drink. Steel City Red was semi-dry and smooth. They have a varied selection of sparkling choices. The Cold Goose is made with Concord grapes and took the familiar juice flavor, but made it dance on the tongue.
The tasting here came with popcorn and was free with six samples.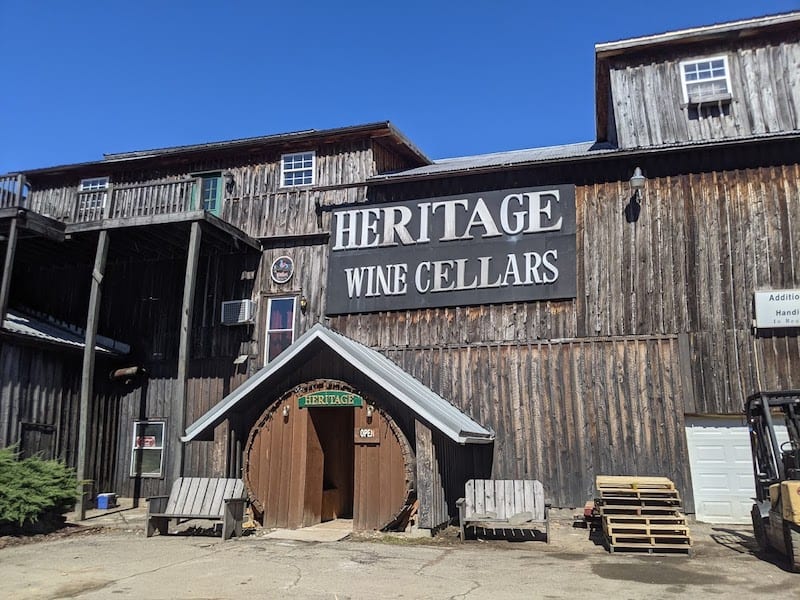 Any visit to this wine-making area has to include a stop here. Presque Isle Wine Cellars and nearby Penn Shore Vineyards were the first two Lake Erie wineries to open under the Limited Winery Act of 1968, both opening on the same day in September 1969. Sipping here is taking part in history.
There's an extensive wine list of more than 40 bottles. The inside tasting room is small, but there's plenty of space outside to soak up some sun and enjoy their wines. In addition to all kinds of wines and spirits, Presque Isle sells ingredients, equipment and supplies for beer, wine and cider making.
The Traminette had all the familiar Gewürztraminer flavors, but also carried a bit of spicy flavor. The BluSecco is a mix of blueberries and Niagara grapes and felt like a nice encapsulation of the flavors of the area. It's a great balance of the sweet and sour notes. The Bianco Fresco has just a touch of effervescence and is the kind of wine that will satisfy red and white drinkers alike. Not too sweet, it's full of citrus flavors and would be a great glass on the porch or while preparing a meal.
Make sure to plan to take some time to explore the property here, too, including the creek and small waterfalls. Despite being steps from a major road, you'll find tranquility watching the water fall and gurgle down the creek.
A tasting of six different wines was free.
When you walk into South Shore Wine Company, you enter their stone wine cavern, built in the 1860's when South Shore was established as the first commercial winery in Erie County. Enjoy sipping their wines in this stone-lined, underground tasting room that's unlike anything else in the area.
South Shore has a number of tasty wines, but make sure to try their different pét-nat wines. Short for pétillant naturel, pét-nat roughly means "naturally sparkling" and refers to the fermentation process. Pét-nat wines are bottled during initial fermentation and allowed to complete the process in the bottle. The result is a less bubbly wine than champagne that is light and rustic. They're unfiltered and usually dry with a sweet finish. The Pét Nat Riesling is more acidic and the initial sip has a bit of acidic bite, but the finish is smoother. The Pét Nat Rose is fresh, bright and a little creamy.
You can build your own tasting flight with four choices for $3 or choose one of their featured flights for the same price.

---
Where to Stay
Lake Erie Wine Country
If you're wine tasting with your sweetie, check out the romantic wine package and stay at Grape Arbor B&B in North East, PA. You'll be steps from the local wineries and they feature a four-course breakfast!
Stay closer to the action in the city at Spencer House B&B in Erie. Still just a short drive from the vines, this gorgeous old home puts you close to Presque Isle State Park and all the great festivals in Erie.
---
Where to Eat
Along the Lake Erie Wine Trail
Arundel Cellars has a great food menu to go with their beer, cider and wine. Their lunch specials make this a great place to refuel between tastings.
Freeport Restaurant serves up lake-fresh fish and cinnamon rolls that make your mouth water.
Back in Erie, Virgil's Plate serves up pizza in a way I'd never seen before. Pick your squares and choose your toppings. The melty seasoned ricotta on the Maggio is unforgettable.
It's hard to go wrong with smoked meat. Federal Hill Smokehouse adds smoked shrimp to the BBQ game. Get a bit of everything. You won't need any sauce.
---
Sip in More Pennsylvania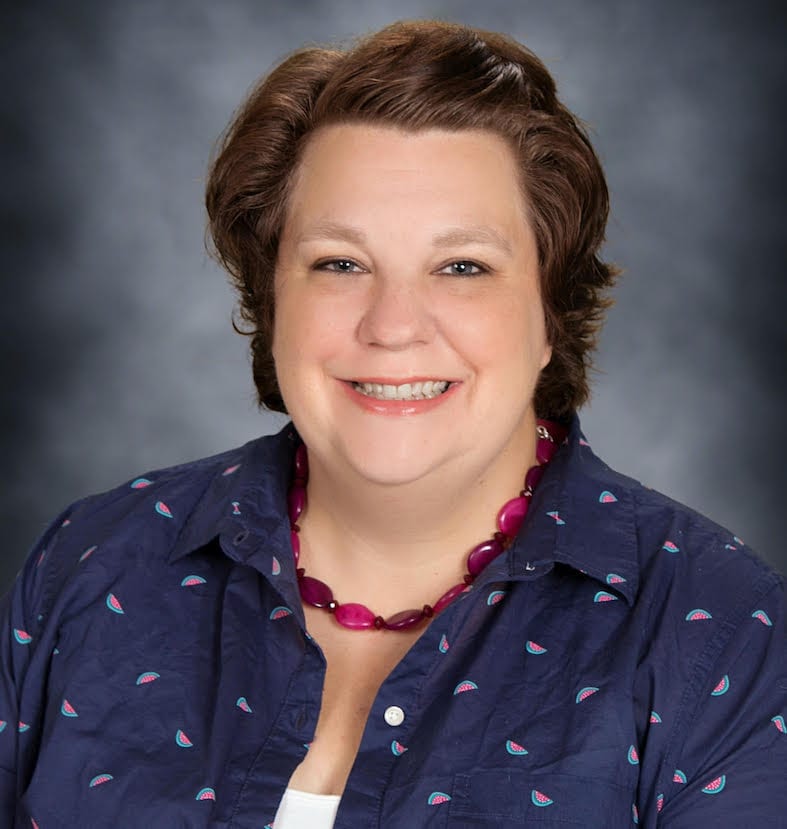 Nicole Haase
Nicole Haase is a freelance writer who lives in Milwaukee, Wisconsin with her husband and their basset hound. She writes about a wide variety of topics including women's sports (particularly hockey), food and drink and travel. Her bylines include Sports Illustrated, BBC, Modern Farmer, ESPNW, Milwaukee Journal-Sentinel, St. Paul Pioneer Press and The (Madison) Capital Times.