Want to explore Pennsylvania wine country? Here's how to spend three days sipping in Lancaster wineries and things to do beyond the vines.
Robin Shreeves, Contribtuing Writer
For a long time, Lancaster, Pennsylvania's biggest draws were its Amish markets and restaurants, family-focused theaters, amusement parks, and factory outlet shopping. Those things are still draws, but now downtown Lancaster is a destination with boutique hotels and shops plus great restaurants. And, just outside the city of Lancaster, there are now wineries producing fine, quality wines.
The Lancaster County AVA is a large one, covering 225,000 acres, but only a fraction of those acres are planted with vines. The soils in the region are rich, and much of the farmland is dedicated to animal and vegetable farming. However, the limestone bedrock of the region is beneficial for grape growing, too, and the number of Lancaster wineries is growing.
There's so much to do in and around Lancaster that three days isn't long enough to do it all, but if three days are all you have, we have some suggestions on how to spend them, including visits to some of Lancaster County's best and most interesting wineries.
CUMBERLAND VALLEY AVA | LANCASTER VALLEY AVA
The warmer climate in the state of Pennsylvania begins in the South Central region – home to the Cumberland Valley AVA and the Lancaster Valley AVA. Vinifera that requires warmer temperatures can be grown here so expect to see more wines made from European grapes as well hybrids and native grapes.
Lancaster County Wine Tasting Itinerary
Day One
---
If you're visiting the region from April through New Year's, start the day at the famous Hersheypark, just 45 minutes away from Lancaster. There are over 70 rides and attractions including 14 rollercoasters, a water park, and Chocolate World. If you visit during the holiday season, over 5 million lights illuminate the park's Christmas Candylane.
After leaving the park, make a stop at Cassel Vineyards of Hershey for their estate wines and ciders made with local apples. Bring your own food or grab some hoagies from the Philadelphia Hoagie Company. During special events, like the summer concert series, food trucks are on site, too. Make sure to grab a bottle of their Chocolate Port-style dessert wine before heading to Lancaster.
Check into your hotel. There are budget-friendly family hotels in and around Lancaster, but if you want to be able to explore downtown Lancaster with its boutique shops and independent restaurants, look into the Lancaster Marriott at Penn Square with its rooftop bar that has a panoramic view of the city or the boutique Lancaster Arts Hotel that displays the works of local artists. If this is a family getaway, the kids will love Cartoon Network Hotel with its character-themed rooms.
Whether you're staying at Lancaster Arts Hotel or not, you'll want to dine at John J. Jeffries inside the hotel where the menus change seasonally depending on what's available from local farmers. The wine list includes select bottles of award-winning Pennsylvania wines.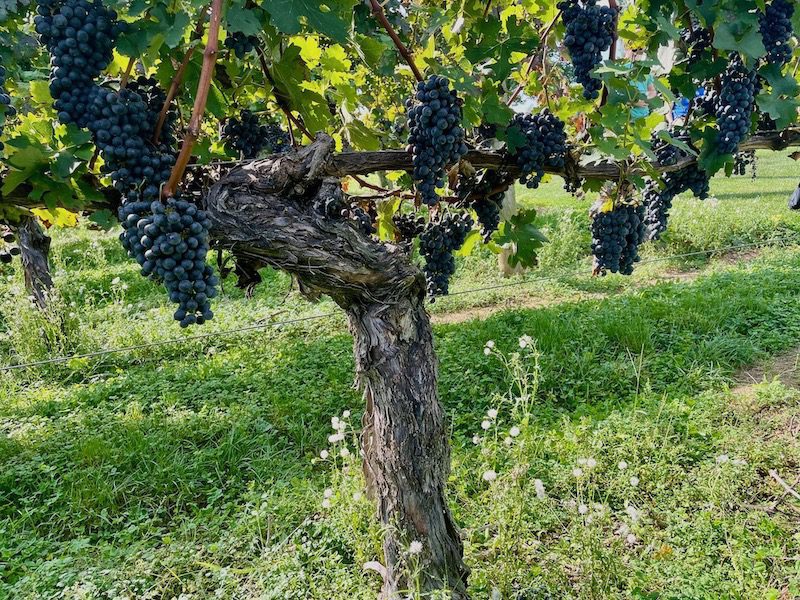 Lancaster County Wine Tasting Itinerary
Day Two
---
Before heading out to visit nearby Lancaster wineries for the day, you may want to check out some of the things to do in Lancaster. There are two large factory outlet centers where you can shop till you drop. Or, head to the country's oldest continuously operating farmers market, Lancaster Central Market. It's been around since 1730 and is a one-stop shop for all the delicious local foods produced in Amish country.
If you have kids with you, a stop at Dutch Wonderland with over 35 rides and attractions, kid-friendly Happy Hauntings in early fall, and a Winter Wonderland in November and December might be a wise move before heading out to the wineries.
Then, take a beautiful drive over winding roads to two wineries near Lancaster, PA for the rest of the day. Start at Nissley Vineyards in Bainbridge with its historic stone barn winemaking facility and tasting room. In the warmer months, there's live music on the lawn and food trucks (or bring a picnic). Nissley makes quality wines ranging from dry to sweet. Those who enjoy wine on the sweeter side should consider the semi-dry Candlelight Rosé. Dry wine drinkers can't go wrong with the Cabernet Franc Reserve or the Merlot Reserve.
From there, head to Grandview Vineyard in Mount Joy that stays open until 9pm Thursday through Saturday. Go big with a bottle of Grande Rouge, a Bordeaux-style blend of Merlot, Cabernet Sauvignon, Cabernet Franc and Petit Verdot. The winery has live music on the weekends even in the colder months and fire pit tables on the deck for outdoor seating.
If you make it back to Lancaster in time, there's plenty of live theater to enjoy. The Site & Sound Theatre brings Biblical stories to life. The American Music Theater has live music and comedy plus Broadway shows. And, the Fulton Theater in downtown Lancaster offers current and classic musicals, plays and family-oriented shows.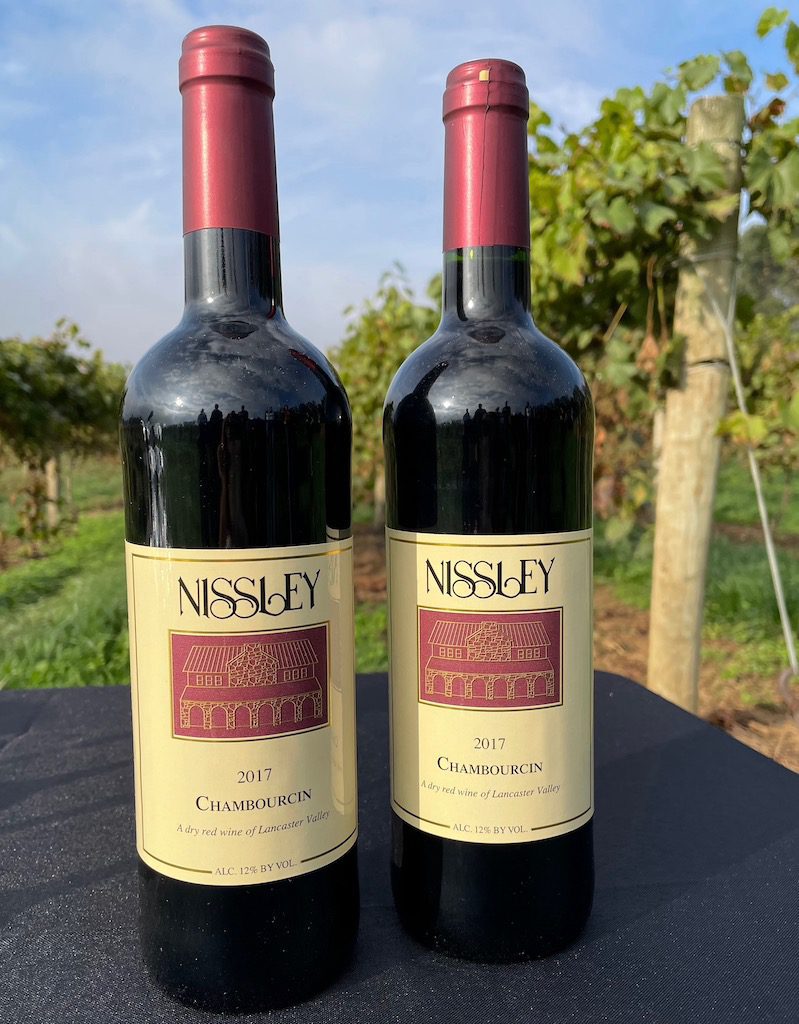 Lancaster County Wine Tasting Itinerary
Day Three
---
Before heading out to your final winery – near – Lancaster fill up on breakfast at one of the local Amish smorgasbord restaurants. These all-you-can-eat restaurants use the freshest ingredients from regional Amish farms.
With a belly full of good food, head to Mount Hope in Manheim, where you can find wine and entertainment. They offer outdoor festivals, an indoor theater, and a Victorian wine shop. In addition to wine, Mount Hope has an on-site brewery. The estate is also the home to the Pennsylvania Renaissance Fair.
Finish your Lancaster-area winery visits with Waltz Vineyards Estate Winery in Manheim. (Although if your day three happens to be on a Sunday, you'll want to switch around the itinerary a bit. Waltz is closed on Sundays.) Waltz produces only European-style wines with vinifera, and the winery's tasting room takes its cue from Europe, also. You can't go wrong with any of Waltz's wines. The Stiegel Rosé, a blend of Merlot/Cabernet Sauvignon/Cabernet Franc, the Cherry Tree Merlot, or the Sauvignon Blanc – all great choices.
---
Sip In More Pennsylvania Wine Country…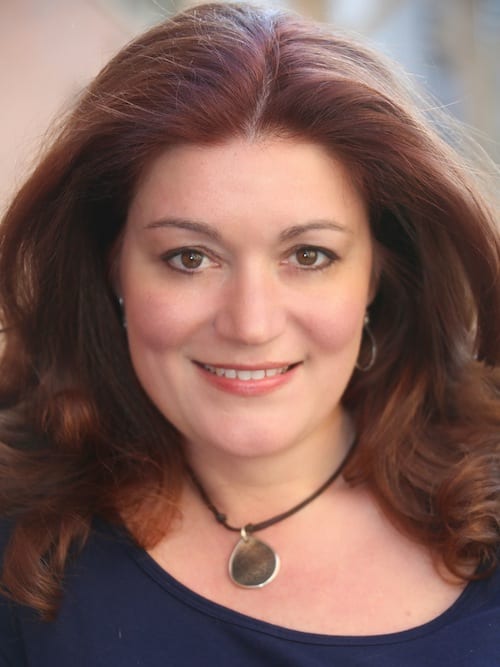 Robin Shreeves is a drinks journalist and lifestyle features writer. Her wine writing has appeared in dozens of print and online publications including Wine Enthusiast, VinePair, Courier Post, Spirited magazine, Edible Philly, Edible Jersey, USA Today, and Drink Philly. A champion of wines from the mid-Atlantic region, she co-hosts an East Coast Wine chat on the Clubhouse app Sunday nights at 7pm. Her writer's website Wine & Wonder has a weekly roundup of East Coast Wine News posted each Monday.