Prosecco vs Champagne – why it matters to you.
By Simone FM Spinner, CWS, MH
There are seven wonders of the world but sparkling wine just might be the eighth. Sparkling wine is elusive, ethereal, effervescent, and exquisite. In a world of wine, sparklers stand out from the crowd.
Stylistically, there really is a sparkling wine for everyone: they can be bone dry to sweet, light-bodied to full, fine mousse to large bubbles, racy acidity or soft, with colors ranging from the palest yellow and petal pink, to deep hues of garnet rouge. They are beyond incredible with food and as blended cocktails. Sparkling wines are as versatile as they are delightful.
With their flirty bubbles, tantalizing textures, and aromatic tastes, sparkling wine lovers are devoted to their favorites. However, there is a whole world of sparkling wine out there to explore. Literally.
Nearly all wine-producing countries make their own sparkling wines. All of these fizzy elixirs are delicious but the best of them come from just a few regions: French Champagne, Crémant and Blanquette de Limoux, German Sekt, British sparkling wine, Spanish Cava, Italian Franciacorta and Prosecco. California and New Mexico, in the USA, and British Columbia, Ontario, and Quebec, in Canada are producing good sparkling wine along with some regions in Australia and South Africa.
Be open to sipping until you find your best match. And then, be willing to play with sparkling wine until you can find the one that makes your heart sing. Taste outside of your comfort zone and you just might be surprised.
Perhaps no two sparkling wines are more famous than Italian Prosecco and French Champagne.
Let's start with the differences between Prosecco and Champagne. Simply put – different regions, different grapes, different production styles, and different price points. Which one is better? Well, that really depends on what you are looking for in your wine.
Prosecco vs Champagne
Both Prosecco and Champagne are sparkling wines, however the methods used to produce them differ as do the grapes, methods of production and the regions they are from. Champagne comes from the Champagne region in France and uses Pinot Noir, Pinot Meunier, and Chardonnay grapes. The labor-intensive style of Méthode Champenoise Traditionnelle is used to produce Champagne. Prosecco is produced in Veneto, Italy from at Glera grapes (at least 85%) and uses the simplified Charmant-Martinotti method of production.
Let's explore more of the differences between Prosecco and Champagne.
Prosecco
Wine has been produced in the Italian Prosecco region for centuries but the style we know today came into prominence in the early 1970s. Prior to that, frizzante Prosecco was sweet with inconsistent bubbly mousse. Winemakers made stylistic choices to modernize and produce a cleaner, fresher, spumante style wine that the world loves today.
Charmant-Martinotti Method
Prosecco Denominazione di Origine Controllata (DOC) is a general term for spumante and frizzante bubbly wine from Italy's Northeastern Veneto region, more specifically the Friuli Venezia Giulia region. It is a "cheap & cheerful" sparkler made from at least 85% Glera grapes and produced in a simplified Charmant-Martinotti method where the still wine goes through its secondary fermentation in massive steel tanks resulting in large, firm, explosive bubbles of tangy flavor.
Rather than the months of aging required for Champagne, Prosecco can be produced in as little as 30 days. It's a good thing too because its wild popularity has increased consumption from 150 million bottles in 2008 to more than 600 million in 2019! Most Prosecco available outside of Italy are from this general Prosecco DOC. Prosecco is produced in a variety of quality styles. Prosecco di Treviso DOC is slightly more elevated than Prosecco DOC.
Conegliano Valdobbiadene Prosecco Superiore Denominazione di Origine Controllata e Garantita (DOCG) is where the wine begins to exhibit exceptional quality and uniqueness followed by its pinnacle, Superiore di Cartizze (DOCG) a Grand Cru in style. The former two wines are produced with more care, selection, refinement, and often in a Método Classico (Méthode Champenoise Traditionnelle) similar to Champagne rather than the Charmant-Martinotti process.
Drunk as an apéritivo in the Veneto, Prosecco is the primary wine for peachy Bellini's, aromatic Spritz Veneziano (Aperol Spritz), and orange juice Mimosa's. Sparkling wine cocktails are always a hot trend in wine.
The Official Aperol Spritz Recipe:
Combine 4 oz Prosecco
Followed by 2 2/3 oz Aperol
Pour into a chilled old-fashioned glass filled with ice.
Top with a splash of soda water.
Garnish with a half of an orange slice.
Drink with a plate of aromatic Cicchetti, Italy's version of Charcuterie or Tapas.
The most popular and available Prosecco is spumante (sparkling) but the wine is also produced as a frizzante (semi-sparkling) and a tranquillo (still wine). As of 2020, Rosé Prosecco can now be created by including Pinot Nero (Pinot Noir).
Prosecco is made with a variety of sweetness levels: brut, extra dry, and dry, but it is generally created to be extra-dry, which has between 12 and 17 grams per liter residual sugar, sweeter than Brut Champagne. It is fruit-forward with notes of honey crisp apples, fleshy pears, white peaches, ripe apricots, and lemon tart candies.
The Prosecco region Le Colline del Prosecco di Conegliano e Valdobbiandene won the much coveted UNESCO World Heritage status in 2019 for its unique terroir and two millennia of contributions to Italian wine.
Champagne
Champagne is the pinnacle of cultural refinement and wine sophistication. It is among the most complex and nuanced wine on the planet. From its earliest days, winemakers in the cool climates of Champagne located in the Northeastern region of France, positioned their sparkling ambrosia with luxury and celebrations in mind. This is the wine of royalty and of christening yachts and ships. It is the wine of weddings, graduations, award seasons, and seduction. Champagne has been and always will be the celebratory wine of choice. It is lush and heady, rich and delicately scented with notes of white blossoms, toasted almonds, warm brioche, ripe peaches, crisp apples, and lemon curd. It is always earthier than you expect as it dances on your tongue. Champagne delights.
UNESCO bestowed its highest honor of World Heritage on the caves, landscapes, and houses of Champagne for their two thousand years of commitment to creating glorious wines and a unique wine culture that exists nowhere else in the world. No need to keep this exalted drink in your cellar for special occasions. It is wonderful every day. And even though Dom Perignon didn't actually say, "Come Quickly, I'm Drinking the Stars," sipping on Champagne makes us believe that we can!
Méthode Champenoise Traditionnelle
Champagne is made using Méthode Champenoise Traditionnelle, a labor intensive process that takes between two and three years to complete. The secondary fermentation to add the spritz occurs in the final bottle under specific temperatures as the wine undergoes a time-consuming, intensive process of remuage (riddling) during in-bottle aging.
Under this process, wine bottles are gradually inverted and turned a quarter turn on schedule to ease the lees and dead yeast to the neck of the bottle for a clarifying disgorgement before a final corking. It results in an ultra-fine mousse, perfumed aromas, and depth and persistence on the palate.
Each Champagne house has its own special blend of Pinot Noir, Pinot Meunier, and Chardonnay which appear in various styles of sparkling wine. Blanc de Noirs are produced from 'black' Pinot Noir and Pinot Meunier, while Blancs de Blancs from 'white' Chardonnay alone. Rosés are a lush blend of black and white grapes.
Champagnes can be made on a scale that ranges from bone dry at Zero Dosage, to Extra Brut, Brut, Extra Dry, and then semi-sweet Demi Sec and sweet Sec categories. The most commonly found is Brut made from a blend of grapes and vintages for bespoke house styles from each Champagne house.
Never released before its time, Champagne arrives on the scene perfect and ready to be drunk. More than 340 million bottles are produced annually, and unlike Prosecco, some Vintage Champagnes are meant to be further aged.
Champagne cocktails, once all the rage, are making a strong comeback: Champagne Cocktail, French 75, Kir Royale, St. Germain Champagne Cocktail, and my creation, Simone's Champagne Cocktail are delicious ways to play with Champagne.
Simone's Champagne Cocktail
4 oz of chilled Brut Champagne
1 oz St. Germain Elderflower liqueur
½ oz Cremé de Violet
Pour into a chilled coupé glass
Garnish with a thin lemon peel spiral and a few fresh violets
Pair with fresh fruit & berries, crème brûlée, French macaroons, or nothing at all
Chilling, Serving, & Sipping on Sparkling Wine
Sparkling wine is special and its flavors and textures can be enhanced or destroyed by the glass you use to sip it from.
The most popular glass is a flute with its statuesque shape and svelte bowl. The flute enhances the fine mousse and aromas of Cava, Non-Vintage Champagne, Méthode Champenoise wines, and Crémants.
Tulip shaped glassware has a broader, rounder bowl with a narrow mouth best used for Prosecco, rosés, Moscato d'Asti, and sweeter sparklers because the bowl allows for aroma molecules to be released more freely.
A classic white wine glass or wider tulip bowl is best suited for aged Vintage Champagnes that need encouragement to reveal their complex floral, marzipan, and brioche notes.
The vintage coupe glass with it's broad, short bowl, harkens back to a certain elegance of the Roaring Twenties or the Mad Men Fifties. I love sipping my favorite champagnes from a vintage crystal coupe glass. It feels very James Bond.
Champagne, Prosecco, and sparklers from across the globe are best served at a cool 47-50'F and will fall flat once they warm up. So, sip quickly or keep the bottle in an icy Champagne bucket.
If you cellar your sparkling wines, keep them cool, quiet, humid, and dark: 52'F is perfect but 40'F to 62'F works. Sparkling wine is very sensitive to fluctuations in the environment. Prosecco and other Charmant wines are made to be drunk young so don't hold on to them for too long.
Méthode Champenoise Traditionnelle Champagnes, Cava's, Domestics, and Francicortas do benefit from aging, particularly in vintage years. Hold onto them if you can. If not, drink them and enjoy every last drop.
Champagne and Prosecco Pairings
Champagne is the best food wine there is and can be delightfully paired with anything from briny oysters and salty kettle chips or popcorn to gorgeous market salads and fresh fruit and cheese platters.
Try a robust Blanc de Noir with charcuterie and a delicate Blanc de Blanc with soufflé or fresh lobster rolls.
Prosecco is perfect with spicy Thai and sushi, Mexican street tacos, or a pungent blue cheese and bacon burger hot off the grill.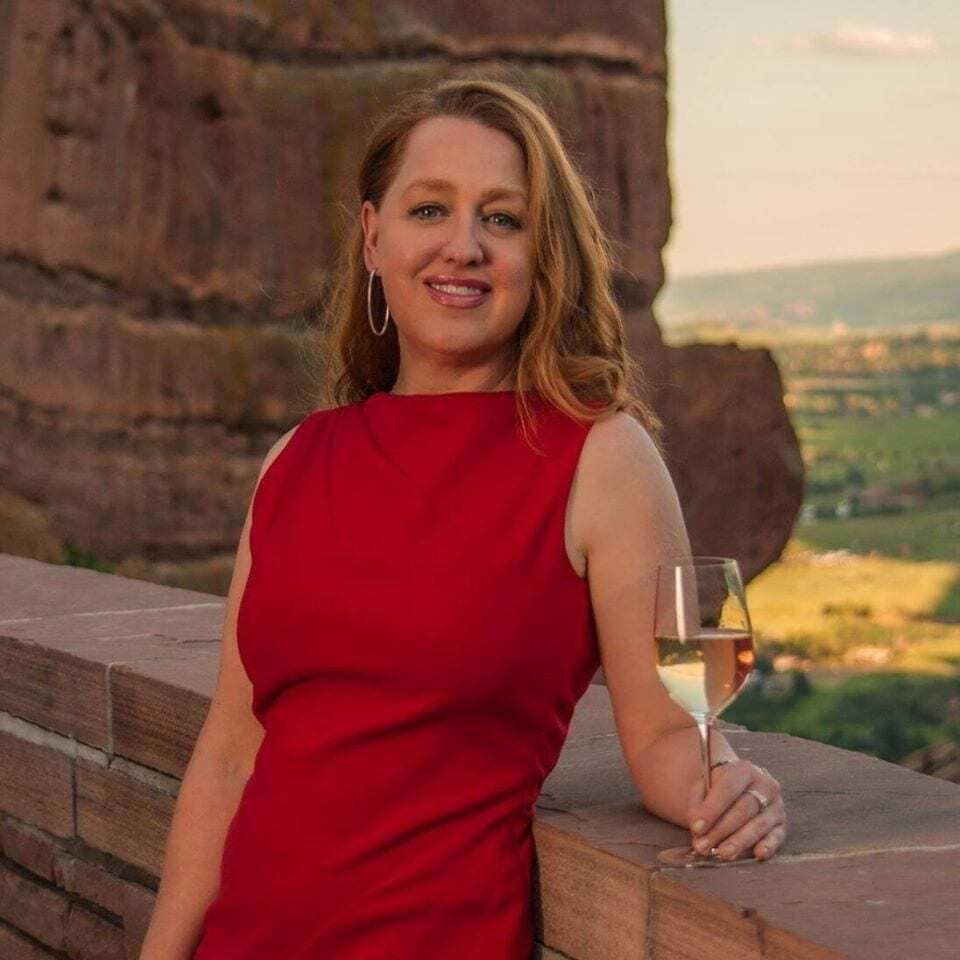 Simone FM Spinner is a top-rated university wine lecturer and certified sommelier with thirteen advanced wine certifications, a bachelor's and master's degree in wine studies, and is pursuing her doctorate studying the socioeconomic and cultural effects of climate change on wine. She is a sought-after wine consultant, public speaker, and published author. She organizes wine events and international wine tours through her company Wine Rocks & Chasing Grapes™©. Her website is WineRocksLLC.com