Our Temecula Wine Travel Guide shares a brief history of the region, terroir, where to sip, where to stay and things to do beyond the vines.
WHERE IS TEMECULA WINE COUNTRY?
Considered Southern California's backyard wine region, Temecula Valley lies in western Riverside County. An easy day trip for the millions living in the neighboring cities of Los Angeles and San Diego —Temecula sits 90 miles south of Los Angeles and 60 miles north of San Diego—this early crossroads grew with the help of tourism dollars from a captive audience.
Best Times to Visit
Being in Southern California, any time of year is perfect for sipping in Temecula wine country. If you're looking to experience wine country at its fullest – lush vineyards filled with hanging grapes – plan for May through October. Harvest typically begins in August – mid-October. This is peak season (higher prices and more people).
Sunny, dry, and hot come to mind when thinking about the terroir of Southern California. Without irrigation, farms and vineyards could hardly exist.
However, grape vines are distinct from almonds and other water-intensive crops in that once established, careful growers can reduce water needs or even convert to dry-farming. Hence, the outlook for Temecula's vineyards in a warming world remains one of optimism.
Temecula Valley's one and only AVA sits atop a 1,400-foot-high mesa. Cool air and fog flowing through gaps in the mountains, provide growers with enough diurnal range (difference between day and night temperatures) for grapes to retain natural acidity, a necessary component for complex, balanced, age-worthy wines.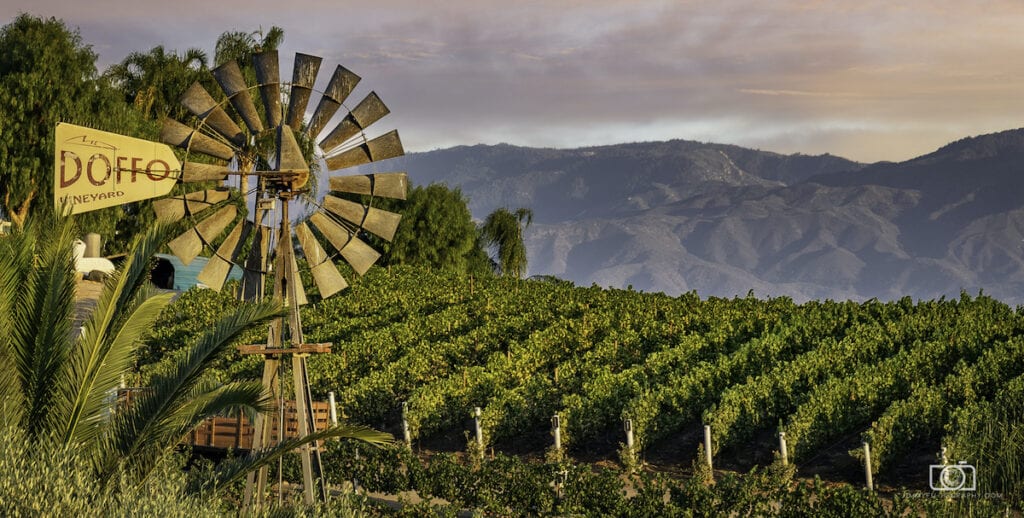 The cooling effect is created by the area's unique topography. During the day, the sun warms the inland valleys east of Temecula. Rising warm air creates a low-pressure zone which sucks in the colder, heavier air from the Pacific Ocean. In the Coastal Mountain Range, two lower elevation areas or gaps – the Rainbow Gap and Santa Margarita Gap – allow the colder air to pass through into the Temecula Valley. As for rain, the region relies on winter systems to saturate the soil and replenish aquifers since summer growing seasons are historically dry.
However, as the climate changes, forward-thinking winemakers are moving into De Luz and La Cresta Hills to the west for cooler sites at higher elevations closer to the coastline.
TOP GRAPE VARIETIES
Given the climate's approximation of the Mediterranean, Temecula growers plant grapes similarly suited to southern coastal Europe. In fact, a large array of grapes thrive in Temecula. Rather than focus on a flagship variety like Cabernet Sauvignon in Napa, producers experiment widely.
White Wine Grape
Marsanne
Arneis
Falanghina
Though the modern winemaking industry dates back half a century, the first vineyards were planted in the 19th century.
California missionaries blessed with 'suitcase' cuttings from Spain, planted vines for sacramental wine. At that point, Southern California produced more wine than the now prolific north.
Like everywhere in the country, Prohibition killed the wine industry. It wasn't until 1968 that a fresh vision for the region took hold when Vincenzo Cilurzo, along with his wife Audrey, left an L.A. career in television lighting to transform his wine hobby into a full-time pursuit.
Later that year, Brookside Winery (now shuttered) planted a vineyard in Temecula Valley, producing the first commercial wines from Temecula grapes in 1971.
These regional pioneers sought to harness the idyllic balance between warm, dry growing conditions cooled down by the fog and wind off the Pacific Ocean.
Callaway Vineyard and Winery, which began farming grapes in 1969, opened the region's first winery in 1974, laying the groundwork for the forty and counting wineries Temecula boasts today.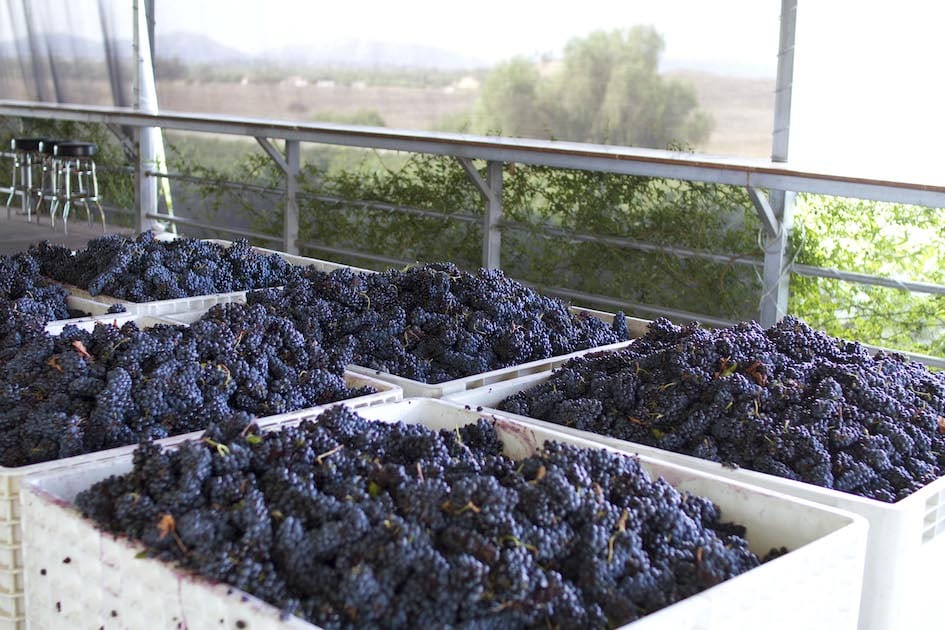 Founder Ely Callaway wanted to prove Temecula could make fine wine for direct sales to regional markets, and did so with the help of viticulturist John Moramarco, a 9th generation grape grower.
Callaway eventually sold the company in 1981 to Hiram Walker & Sons, a Canadian wine and spirits firm. A $3.5-million expansion doubled the brand's acreage and production to nearly 200,000 cases annually.
Temecula finally earned its badge of honor in 1984 with the awarding of American Viticultural Area (AVA) status from the United States Department of the Treasury Alcohol and Tobacco Tax and Trade Bureau (TTB). In 2004, the TTB approved an application made by the Temecula Valley Winegrowers Association to rename the appellation "Temecula Valley AVA", as it remains today.
One major disaster afflicted the burgeoning industry: in 1998, 40 percent of valley vineyards succumbed to Pierce's Disease, a nasty bacterium transmitted by an insect, that blocks water absorption by vines. The short-term financial impact hurt growers, but the long-term effect enhanced the region – replanting for quality improved the wines growers produce today.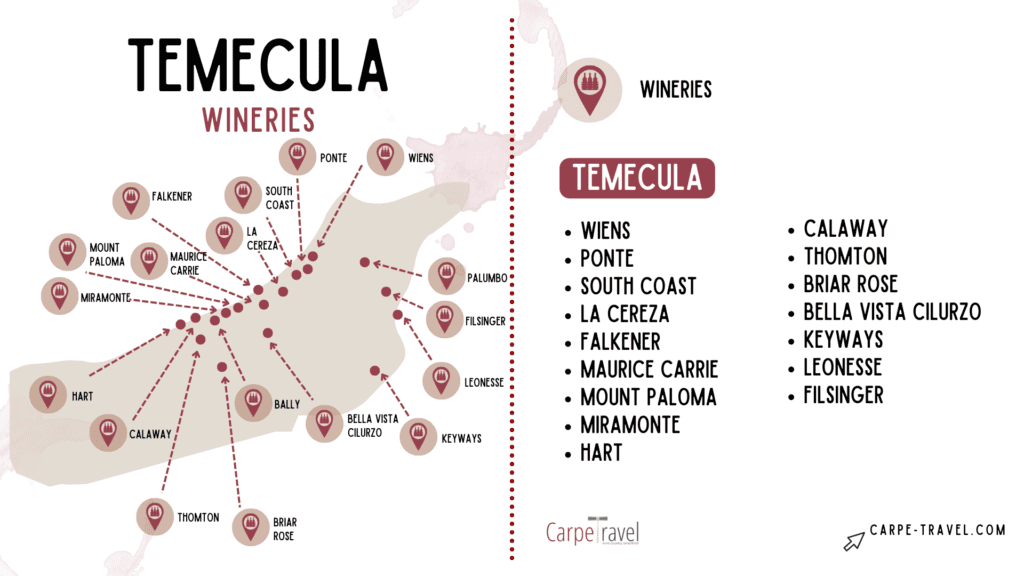 Temecula Valley boasts more 40 wineries, so you're bound to drink something delicious on your trip. To help you decide, we've selected a handful of top picks for Temecula Valley wineries you MUST visit.
Bottaia
Winery
Robert Renzoni
Vineyard
Hart
Winery
TEMECULA WINE TASTING ITINERARIES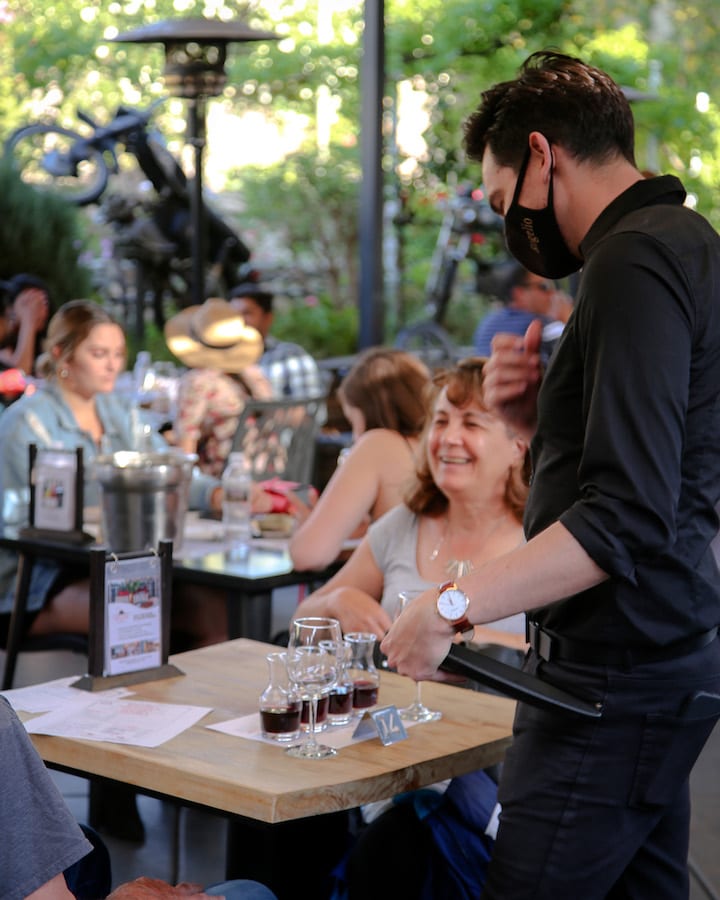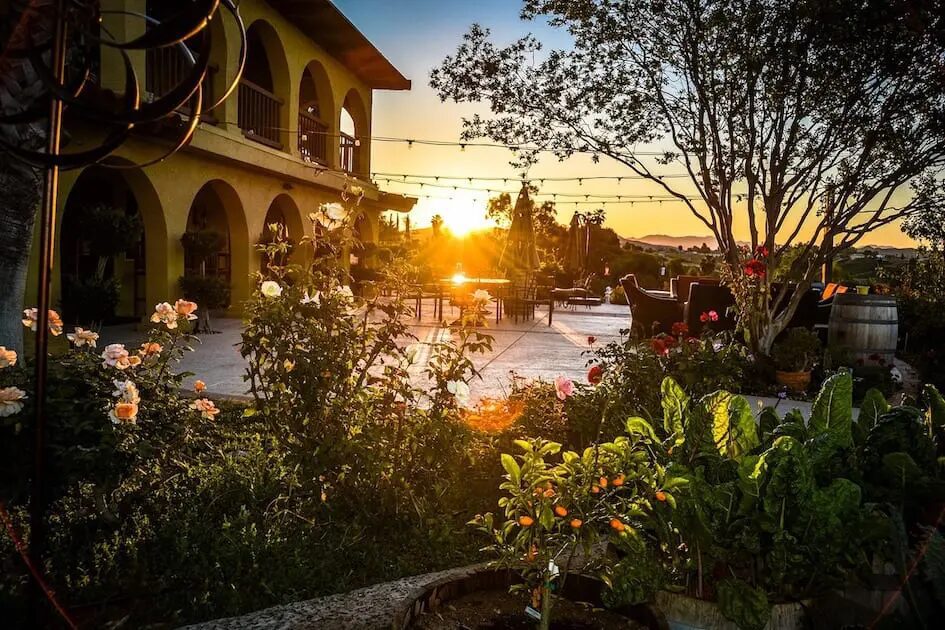 TOP PLACES TO STAY
Wilson Creek Manor
Ponte Vineyard Inn
Carter Estate Winery & Resort
The Inn at Europa Village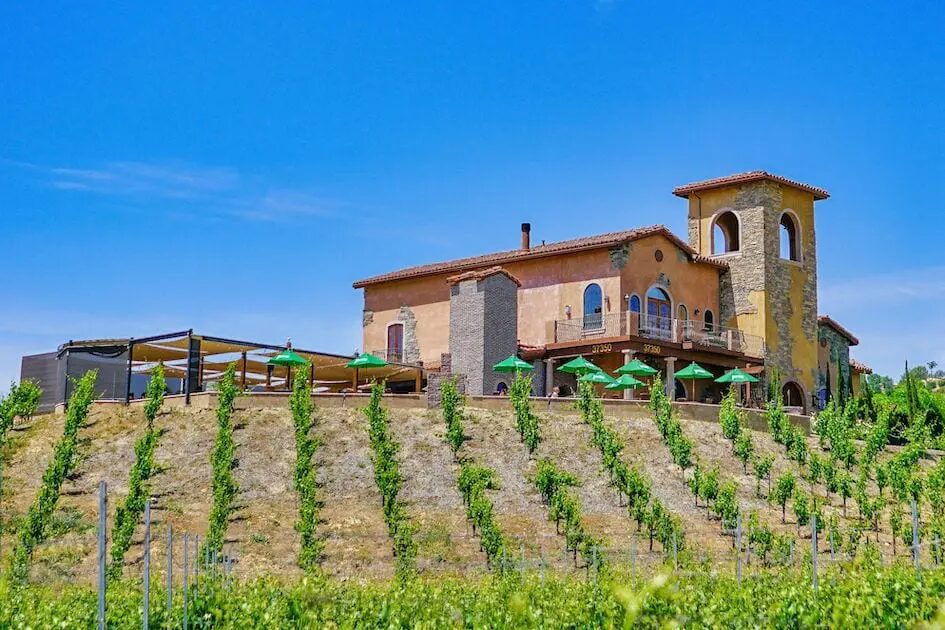 Rise and shine for an early morning in a hot air balloon. Temecula boasts several outfits: A Balloon Adventure by California Dreamin', A Balloon Adventure by Magical Adventures, and A Grape Escape Balloon Adventure.
With six golf courses, Temecula wine country is a golf lovers paradise. Three notable course with epic views are Temecula Creek Inn, CrossCreek Golf Club, and Journey at Pechanga.
Spend some time in Old Town. Stop by the Temecula Olive Oil Company and sample blends and infusions like garlic and blood orange, or head 15 minutes out to the ranch for a shady tour beneath the olive trees.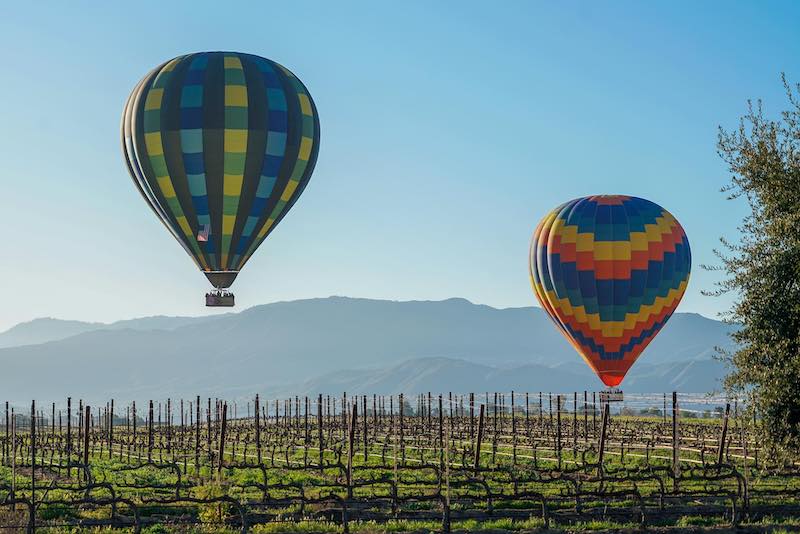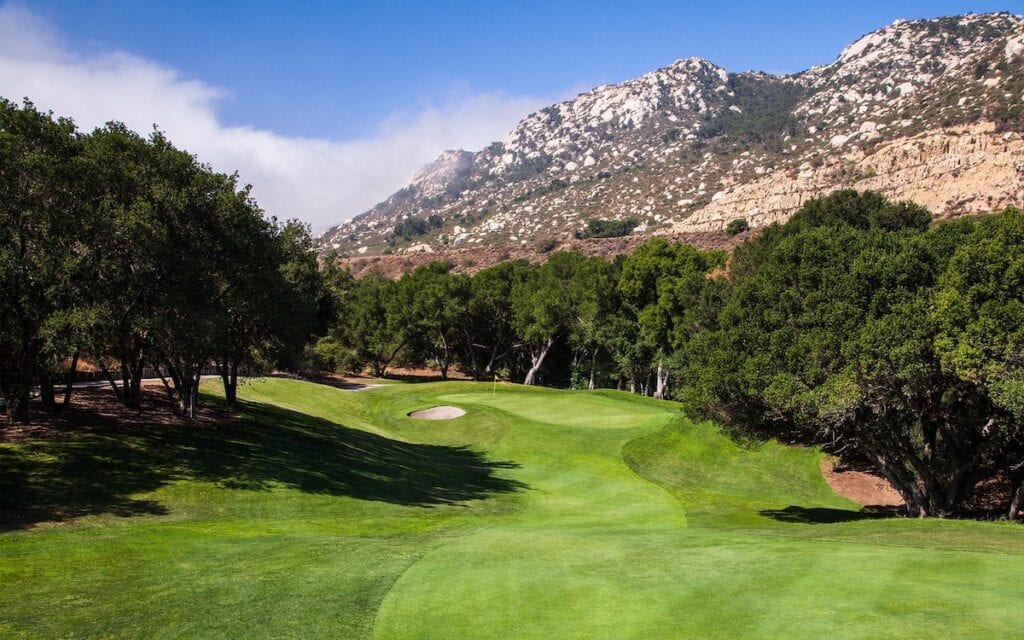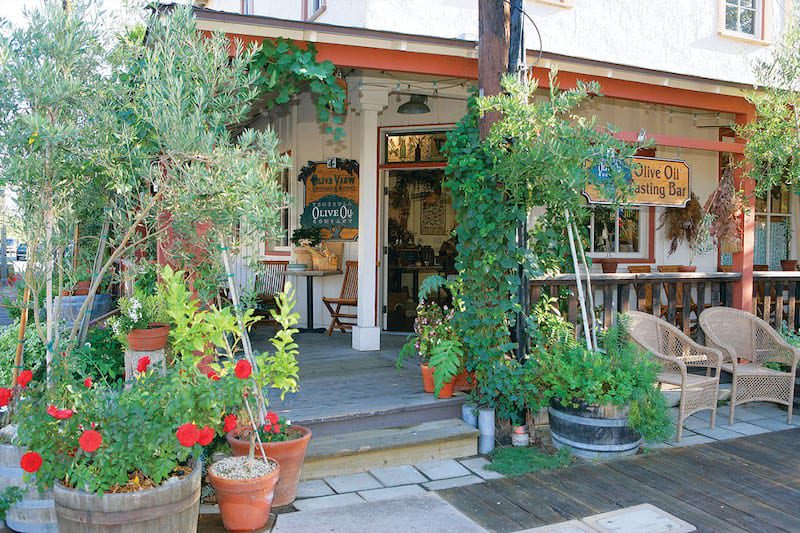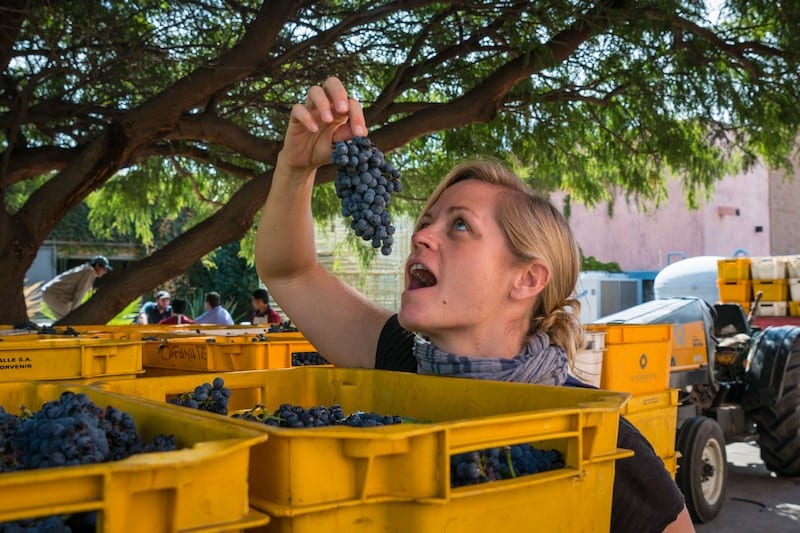 Lauren Mowery is a freelance writer, photographer, and contributing travel editor at Wine Enthusiast. She has covered coffee, wine, spirits, food, and travel for national publications including USA Today, Hemispheres, Forbes, Lonely Planet, AAA, Vinepair, Fodor's Guides, Saveur, Punch, and Eating Well, among others. Mowery is a graduate of the University of Virginia and Fordham Law School and is halfway towards earning the Master of Wine distinction held by only 416 people in the world. Her forthcoming book Chasing the Vine: Finding Wonder, Rebirth and Jet Lag on the World's Most Farflung Wine Trails debuts in 2022.