This Temecula wine tasting itinerary lays out three days of sipping in a handful of top Temecula Valley wineries you MUST visit.
Considered Southern California's backyard wine region, Temecula Valley lies in western Riverside County. Wine tasting in Temecula is an easy day trip for the millions living in the neighboring cities of Los Angeles and San Diego —Temecula sits 90 miles south of Los Angeles and 60 miles north of San Diego.
Rancho California Road boasts the preponderance of lodging in Temecula Valley as well as many of the valley's important wineries. Fortunately, driving distances in Temecula Valley are fairly short, making it fast and easy to get around.
Temecula Wine Tasting Itinerary
Day One
---
If staying two nights, opt for Ponte Vineyard Inn, a 90-room boutique hotel boasting a traditional Spanish Colonial hacienda design of white stucco and a red-tiled roof that evokes an old mission. The property features a breezy courtyard, seasonal restaurant with garden views, and a perfect, expansive pool abutting vineyards.
Ponte Winery, the cellar affiliated with the hotel, enjoys open-beamed ceilings for a rustic, California barn aesthetic. Sip on wines from estate-grown grapes after a tour the 300-acre vineyards. Book lunch at the al fresco restaurant for a glass of Nebbiolo with wood-fired pizzas.
Just down the block sits Bottaia Winery, the chic Italian partner project to Ponte. Spend the afternoon poolside in a private cabana sipping cocktails, then head inside for a charcuterie wine pairing experience that calls for a second stomach.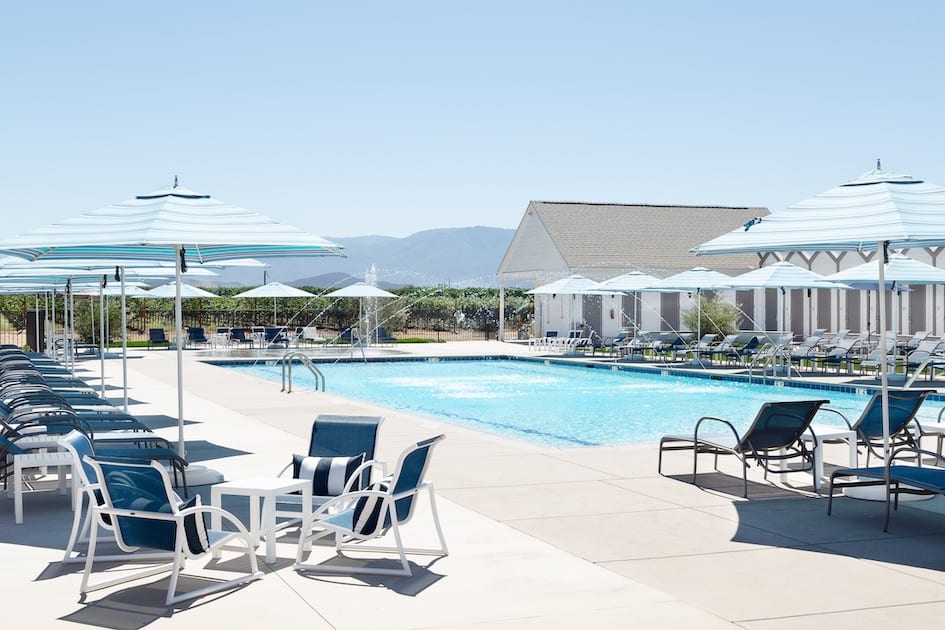 Slide into an early dinner at Ponte Vineyard Inn's restaurant Bouquet for fresh, locally-sourced California cuisine. Afterwards, you'll want to roll right into bed for an early start.
Temecula Valley AVA
Temecula Valley's one and only AVA sits atop a 1,400-foot-high mesa. Cool air and fog flowing through gaps in the mountains, provide growers with enough diurnal range (difference between day and night temperatures) for grapes to retain natural acidity, a necessary component for complex, balanced, age-worthy wines.
The cooling effect is created by the area's unique topography. During the day, the sun warms the inland valleys east of Temecula. Rising warm air creates a low-pressure zone which sucks in the colder, heavier air from the Pacific Ocean. In the Coastal Mountain Range, two lower elevation areas or gaps – the Rainbow Gap and Santa Margarita Gap – allow the colder air to pass through into the Temecula Valley.
Learn more in our Temecula Wine Country Travel Guide.
Temecula Wine Tasting Itinerary
Day Two
---
Rise and shine for an early morning in a hot air balloon. Temecula boasts several outfits: A Balloon Adventure by California Dreamin', A Balloon Adventure by Magical Adventures, and A Grape Escape Balloon Adventure. Group flights range from $160-$260 per person; private balloons for two range from $1200 to $1800. Sunrise flights start at 5:30 during summer mornings.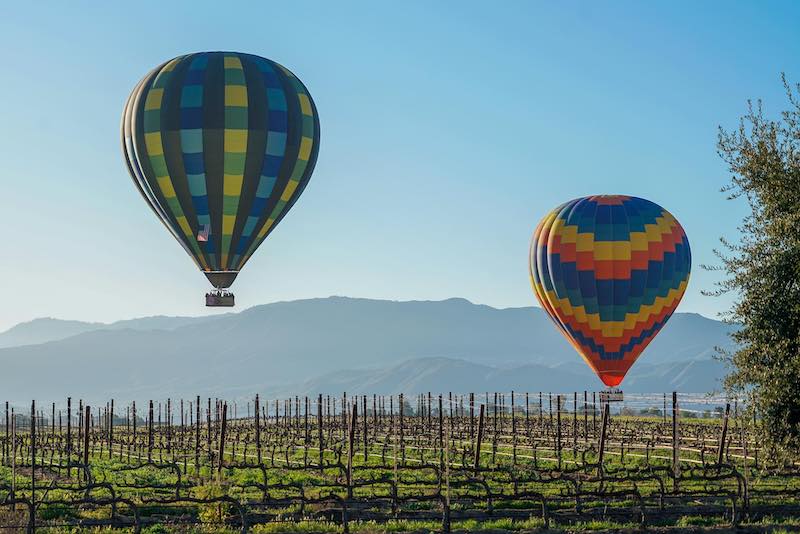 Back on the ground around 9 AM, head into Old Town Temecula for breakfast at E.A.T. A combination restaurant and grocer, Chef Leah Dibernardo's locally-sourced fare includes yummy morning treats like burritos stuffed with eggs, potatoes, and avocado, a California staple.
While in Old Town, stop by the Temecula Olive Oil Company. With 20 years of experience in olive oil pressing and production, you'll be happy you tucked a few bottles in your suitcase once home. In the tasting room, sample blends and infusions like garlic and blood orange, or head 15 minutes out to the ranch for a shady tour beneath the olive trees.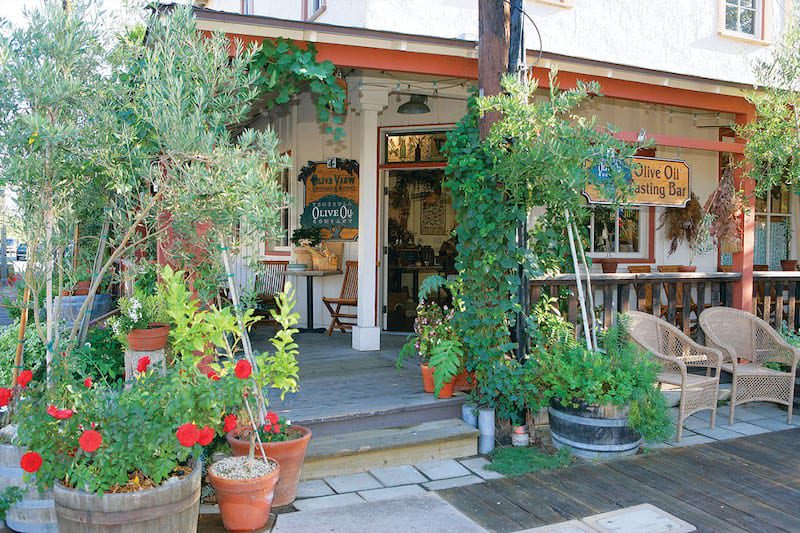 While Temecula leans heavily into wine, don't miss some great breweries. Before lunch, hit the tap room at Refuge, another fermentation project started in a garage. Co-founded by fellow home brewers, Refuge offers around 20 different beers on tap, from fruity sours, IPAs, to brews aged in used whiskey or wine barrels.
Combine lunch and a tasting at Robert Renzoni Vineyards & Winery. Italian winemaking roots spurred former musician and alcohol distributor Robert Renzoni to open his eponymous Tuscan-style winery. Sip a glass of Montepulciano or Sangiovese at the trattoria with pancetta mac & cheese or a margherita pizza.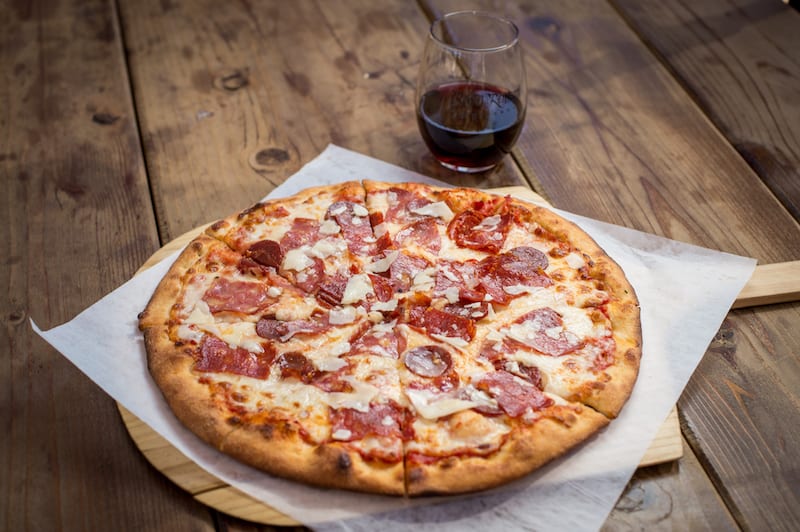 If you've got room for one more tasting, try Hart. It's Temecula's oldest winery, dating to 1973, still run by its founders. A range of wines include Sauvignon Blanc, Roussanne, Cabernet Franc, Cabernet Sauvignon, Merlot, and Tempranillo. Tastings wrap up around 5 PM, giving you time to head to the room for a rest and refresh.
For dinner, book a table at Bolero Restaurante in Europa Village for Spanish bites. Taking a break from Cali-cuisine, order classics like patatas bravas, pan con tomate, and churros alongside large platters of seafood and chorizo paella. Sip on Rioja from the Iberian-heavy wine list.
Temecula Wine Tasting Itinerary
Day Three
---
Savor breakfast at your hotel, then check out of the Ponte Vineyard Inn. If staying a third night, drive a stone's throw down the road to drop luggage off at Carter Estate Winery & Resort for an afternoon check-in.
Start off the day at Doffo Winery. This 2018 winner of Winery of the Year Temecula Valley Xenia Hospitality Awards, beckons with its dramatic backdrop of Temecula's rolling hills. The setting feels like a throwback to California's mid-century heyday from vintage motorcycles and classic windmills that once pumped water from the ground. You can't go wrong with a red, whether the Malbec, Zinfandel, or Syrah.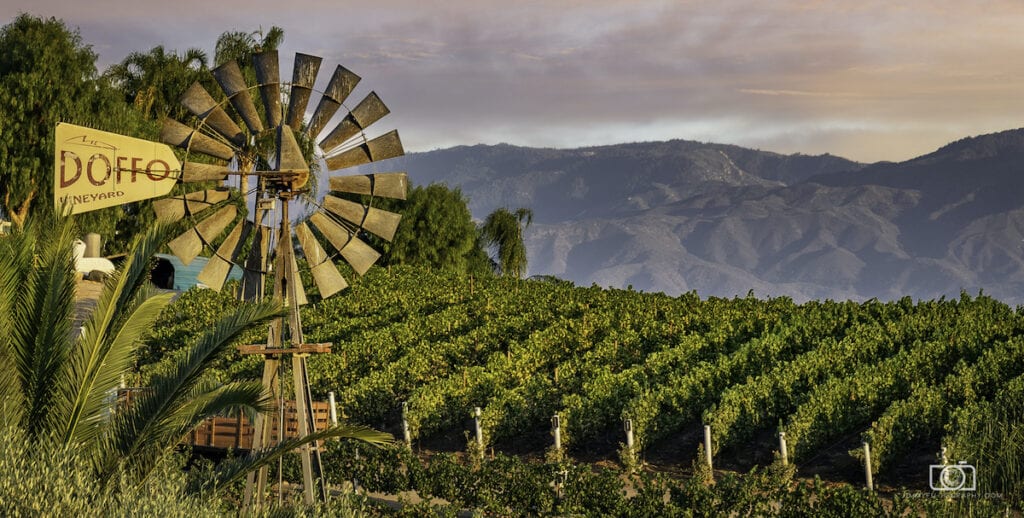 Book a table at Carol's Restaurant for lunch at Baily Winery. One of Temecula's oldest wineries, Baily was founded in 1981 by Carol and Phil Baily after quitting Los Angeles for a life in the country. Dine on salads, fish, steak, and pasta on the patio with an aged red.
Visit Wiens Family Cellars in the afternoon for a flight of "big reds" or juicy whites. The second-generation winery prides itself on making dozens of wines from small plots around the higher elevation mountain sites of La Cresta and De Luz.
Save a few hours for the pool or jacuzzi back at the resort. Crack a bottle of the winery's traditional method bubbles for a sunset glass from your bungalow amidst the vines. If you're in the mood to eat from the privacy of your terrace, order in-room dining from the property's Vineyard Grill.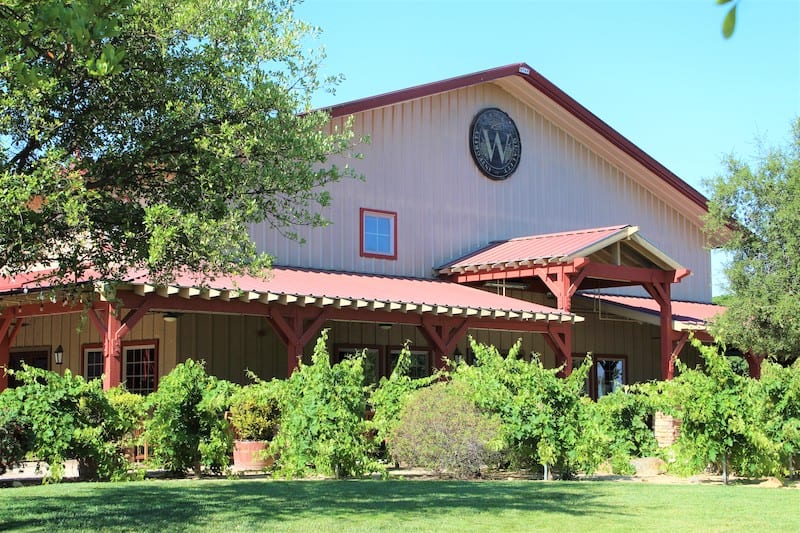 Alternatively, return to Old Town to choose from a row of restaurants. Local favorite Goat & Vine does great starters like the Snake River Farms Kobe Beef meatballs. Unique takes on pizza draw from California's Spanish roots, like the Jalapeno Lime Carnitas. Slow roasted pork shoulder, garlic olive oil, cotija cheese, jalapeños, and fresh avocado adorn this over-the-top pie.
Another dinner option: Small Barn, occupying a historic homestead in Old Town. The menu of this modern bistro, designed with former Top Chef contestant Angelo Sosa, also features great cocktails and a strong local wine list, making it a perfect spot for evening drinks outside.
Temecula Wine Tasting Itinerary
Day Four
---
Skip the complimentary continental breakfast and check out of your hotel. Instead, catch one more hearty California brunch at TOAST. Pick from their savory selections of benedicts, chilaquiles, or sausage biscuits and gravy with a heavily-garnished Bloody Mary, or indulge your sweet tooth with French Toast dressed in strawberries and cream.
Say goodbye to Temecula as you head north to Los Angeles or south to San Diego to continue your trip or catch a flight home.
---
Sip in More of Temecula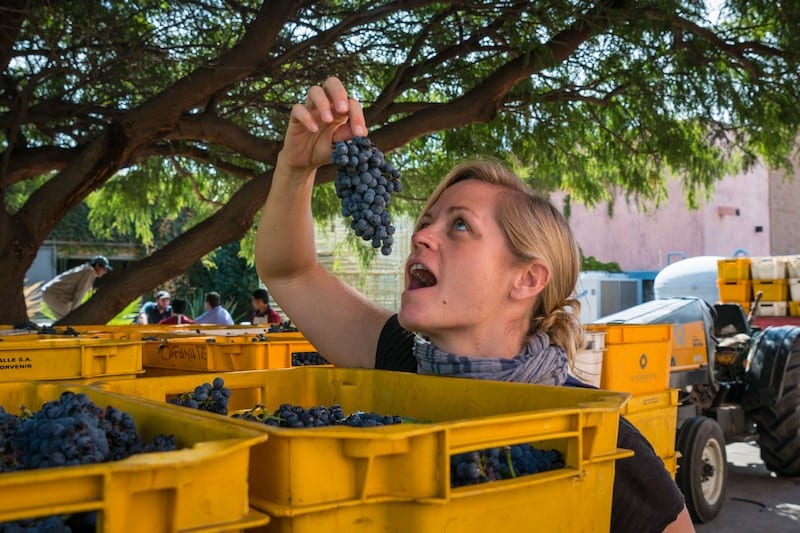 Lauren Mowery is a freelance writer, photographer, and contributing travel editor at Wine Enthusiast. She has covered coffee, wine, spirits, food, and travel for national publications including USA Today, Hemispheres, Forbes, Lonely Planet, AAA, Vinepair, Fodor's Guides, Saveur, Punch, and Eating Well, among others. Mowery is a graduate of the University of Virginia and Fordham Law School and is halfway towards earning the Master of Wine distinction held by only 416 people in the world. Her forthcoming book Chasing the Vine: Finding Wonder, Rebirth and Jet Lag on the World's Most Farflung Wine Trails debuts in 2022.